New Mini convertible can tell drivers to close the roof before it rains
"You've left the roof open you numpty"
---
Published 22 October 2015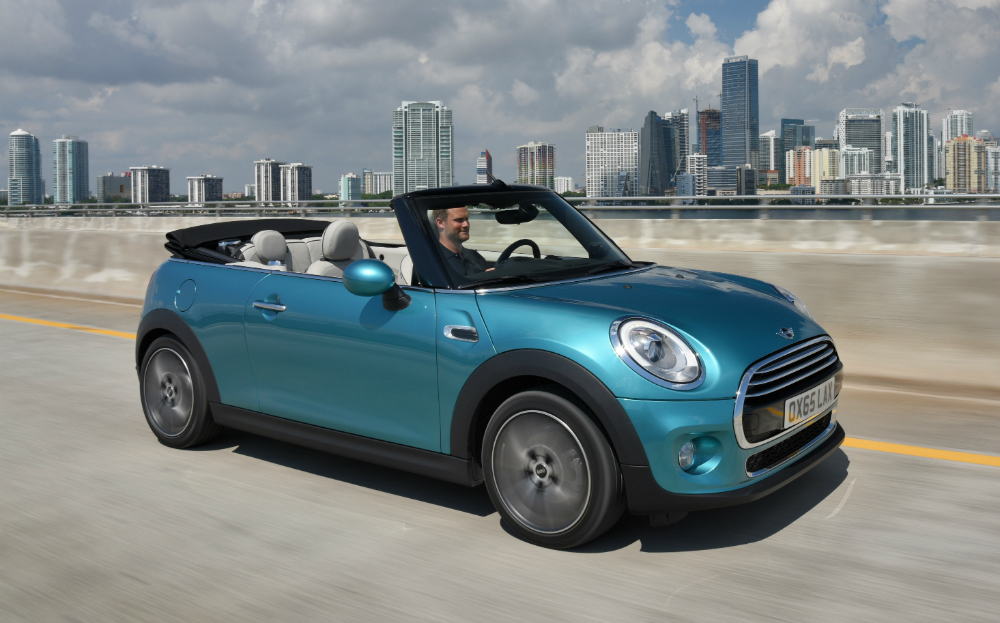 FORGET CALIFORNIA, Tuscany or Provence: their drivers don't love a convertible as much as Brits. At least, they don't love the Mini convertible as much as us. The UK is the world's largest market for the Mini convertible, and next year a new model will drop its top and go on sale in time for the Spring.
---
View the used Ferrari F12berlinettas for sale on driving.co.uk
---
Call us vain, attention seeking or desperately seeking sunshine, but for whatever reason British drivers love Mini's four seat soft top. Arguably, it's because it offers head-turning style on an affordable budget, and the new model should be no different. The cheapest, for now at least, will be the Cooper convertible, which costs £18,475.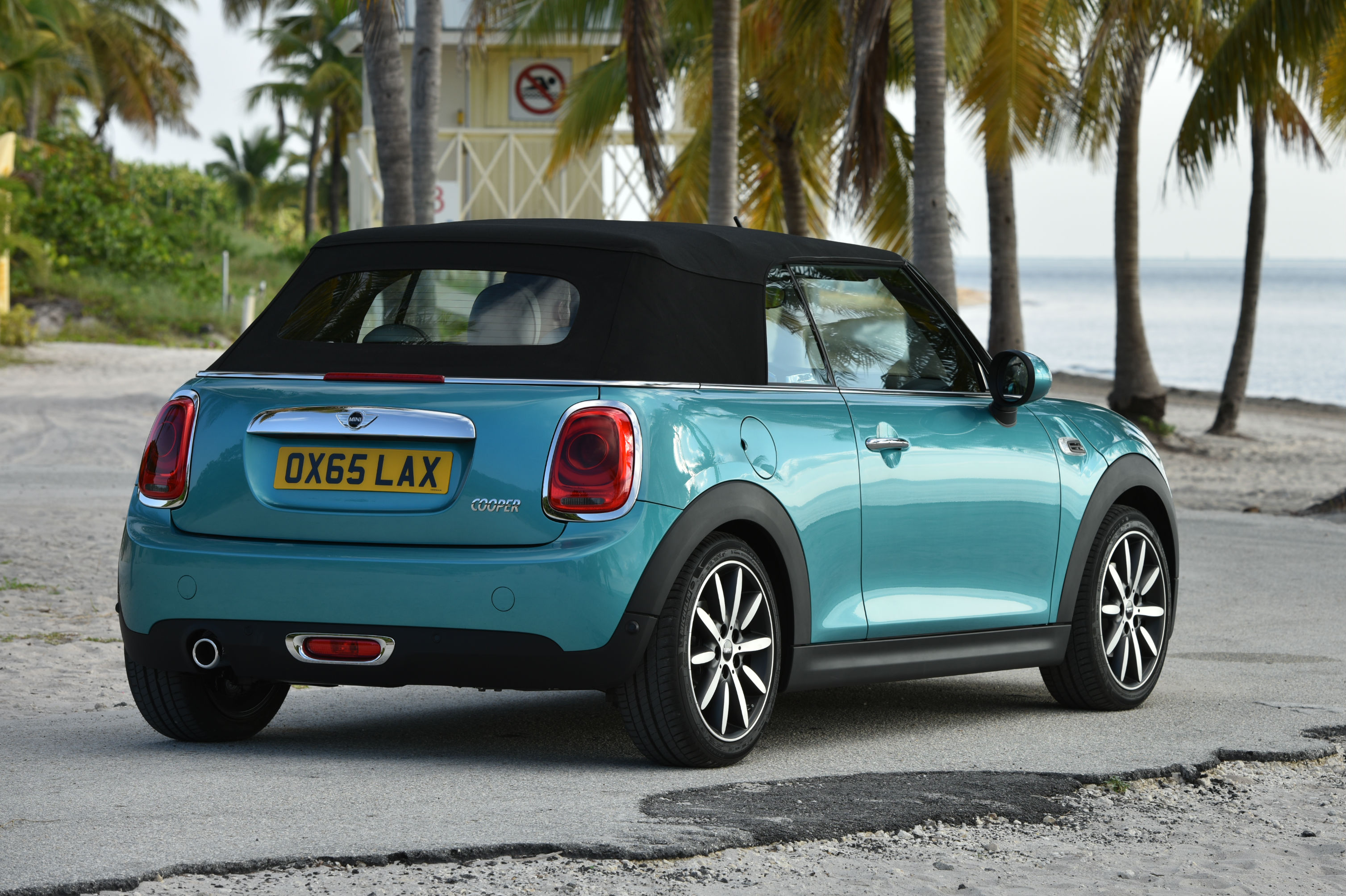 That model uses a three-cylinder turbocharged petrol engine. For diesel power, the Cooper D costs £20,225, and for more firepower, the four-cylinder petrol Cooper S is priced from £22,430.
A neat development for the convertible is the opportunity for drivers to choose to have a silver Union Jack design woven into the fabric roof – until now, drivers of the convertible were the only members of the Mini fraternity who couldn't show their patriotic side.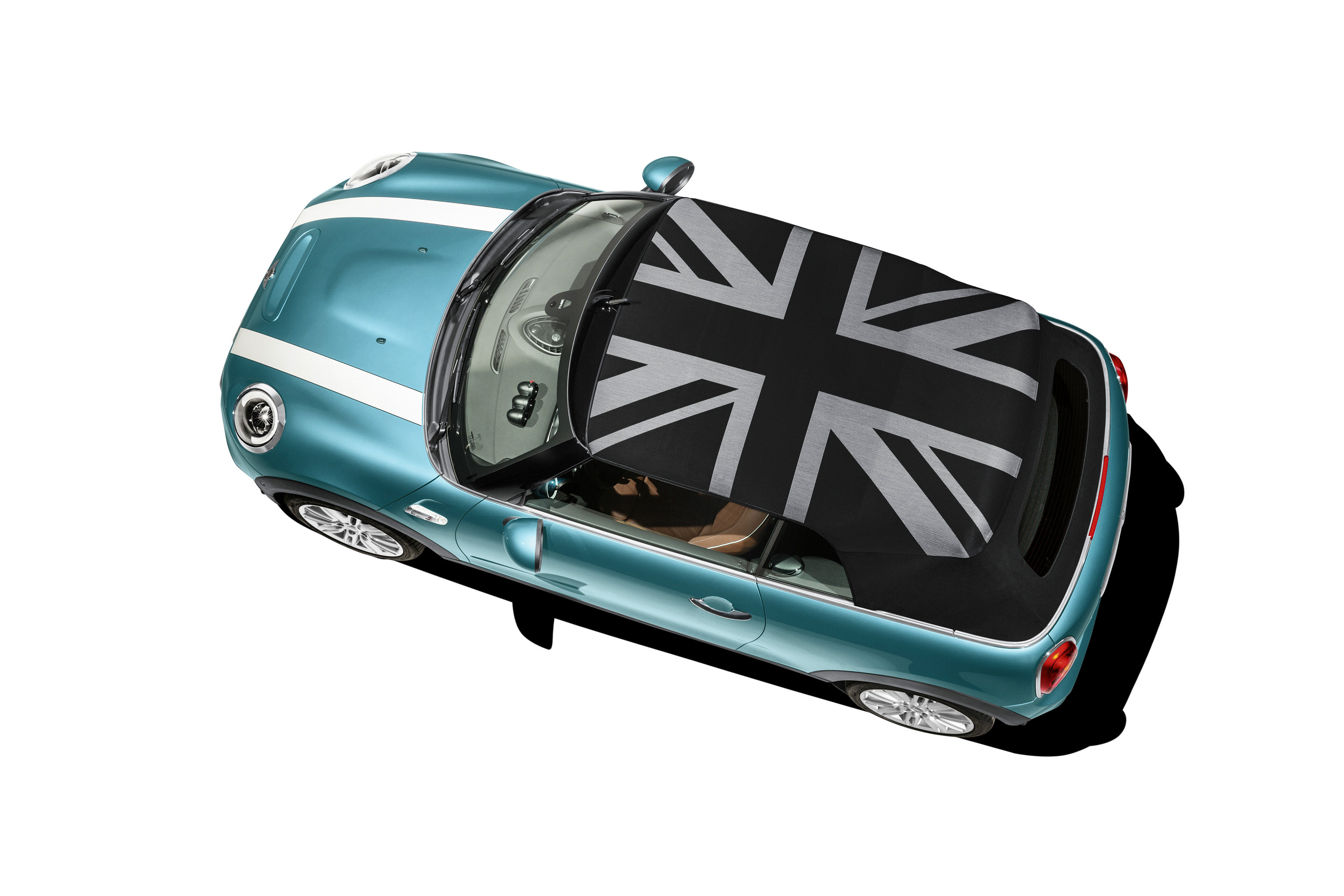 More practical improvements include more space in the back seats, as the convertible is based on the latest generation platform, and a larger boot, said to have grown by nearly 25%. That said, its 160-litre capacity (with the roof open) is still better suited to a pair of Jimmy Choos than Ikea flatpack furniture.
As before, the roof is electrically operated. Its front section can slide back 40cm, much like a sunroof, or the whole lot can be folded down at speeds of up to 18mph.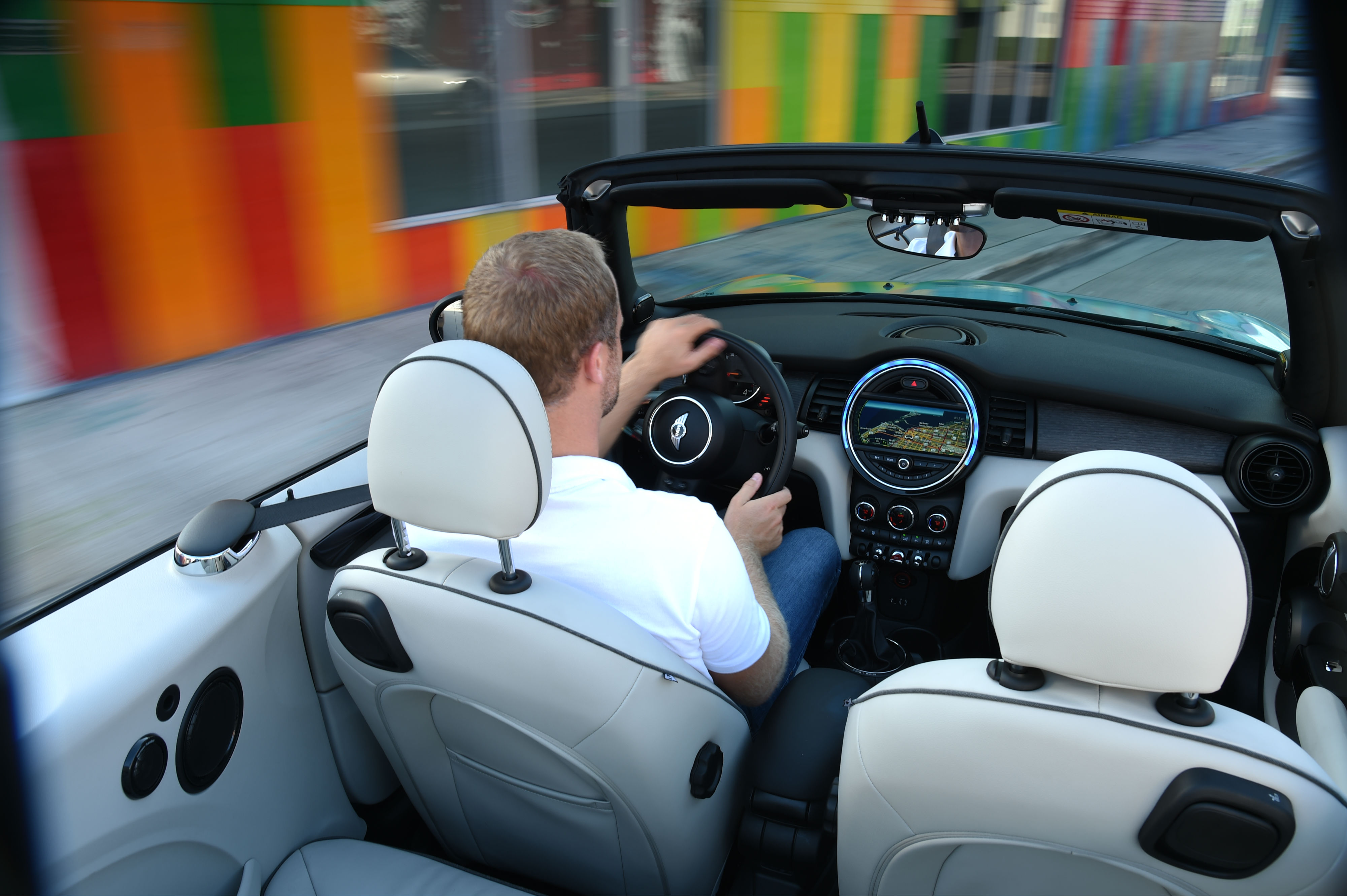 A fun new feature sees Mini take advantage of technology to warn drivers when there is rain ahead and even suggest where they could pull over and stop to close the roof. It comes with the optional Media XL Pack, and can also send drivers a reminder via text message if they've left the car parked with the roof down.
It promises to save drivers from returning to an embarrassing scene and having to sit on plastic shopping bags.
 More doors = more sense. First drive review of the 2015 Mini Countrman