Motown metal: stars of the Detroit motor show 2018
Bold design and driverless tech dominate
---
Published 17 January 2018
IT WAS once the biggest and best motor show America had to offer, with razzmatazz to rival the Super Bowl and enough new cars making their debut to fill the streets of motor city. But in recently years, the Detroit motor show (or NAIAS) has been a shadow of its former self.
Events such as the Consumer Electronics Show, in Las Vegas, have left it increasingly sidelined, as car makers chase millennials and those whose gaze is grabbed by technology more than pistons and wheels. And as vehicles become more about the former than the latter, many of the world's car makers have turned their backs on Detroit in favour of the LA show or — whisper it in case Donald Trump hears — its competitor in Beijing.
It's good to see, then, that it is back on the map in 2018 with some genuinely exciting news, concept cars that give a glimpse of the future and plenty of new metal which will be coming to Britain's showrooms. Here are the highlights.
---
Browse NEW or USED cars for sale
---
Ford Mustang Bullitt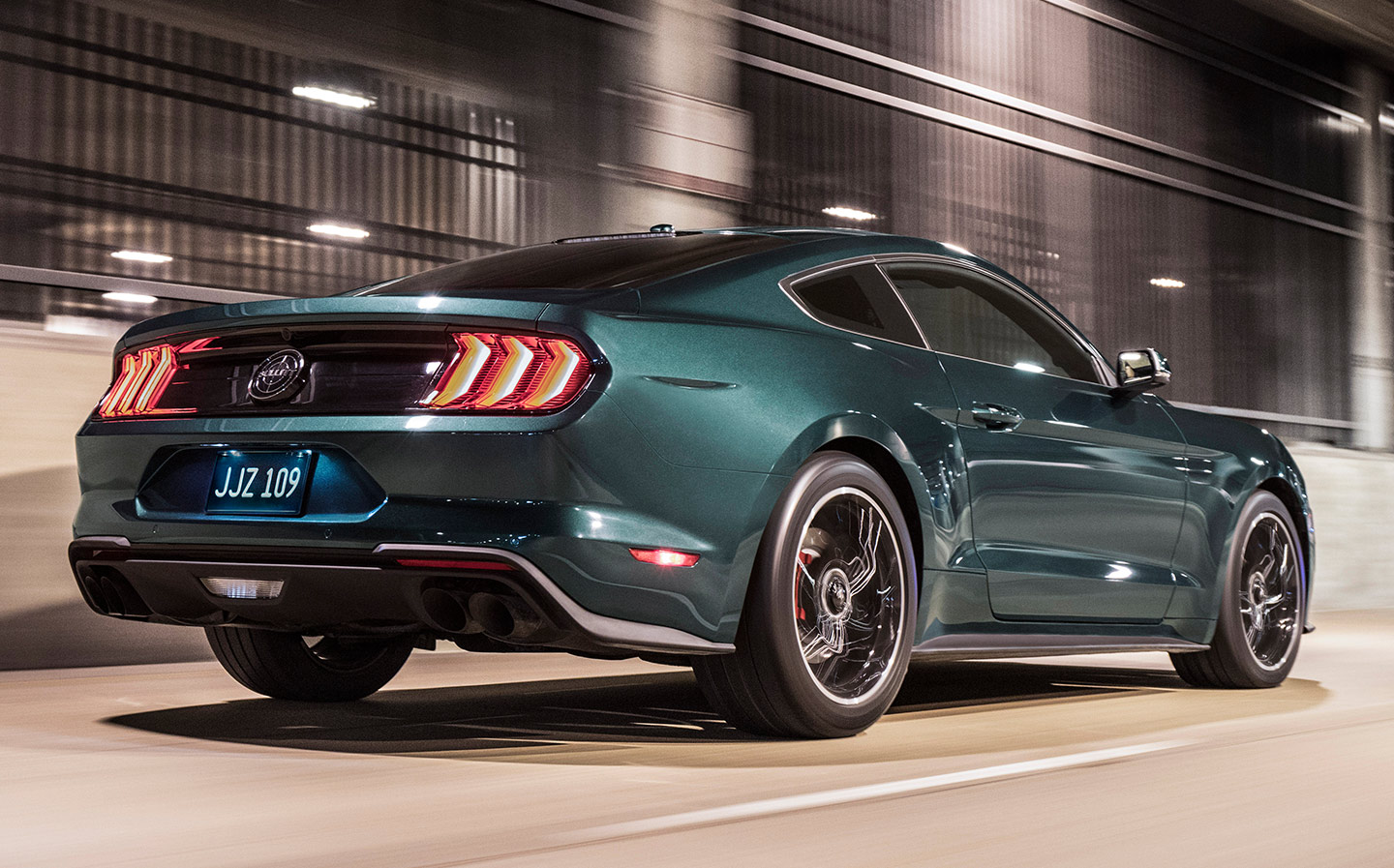 It is 50 years since the Bullitt blockbuster left its smouldering tyre marks on the big screen. To mark the occasion, Ford has wheeled out a new, special edition Mustang Bullitt — not in downtown San Francisco but in Detroit.
This is the third time Ford has exploited its relationship with the car chase – sorry, movie – that starred Steve McQueen. The latest Mustang Bullitt features a 5-litre, naturally aspirated V8 engine with 474bhp, which gives the car a top speed of 163mph.
Ford's engineers are said to have changed the exhaust, to give the car a more menacing sound, and the gear lever is capped with a white cue ball, just like the original movie car. Buyers will be able to choose from black or the period-correct "Dark Highland Green" when it goes on sale in the summer, priced from around £35,000. Ford has not yet revealed how many of the limited-production Mustang Bullitt will come to the UK.
Ford Edge ST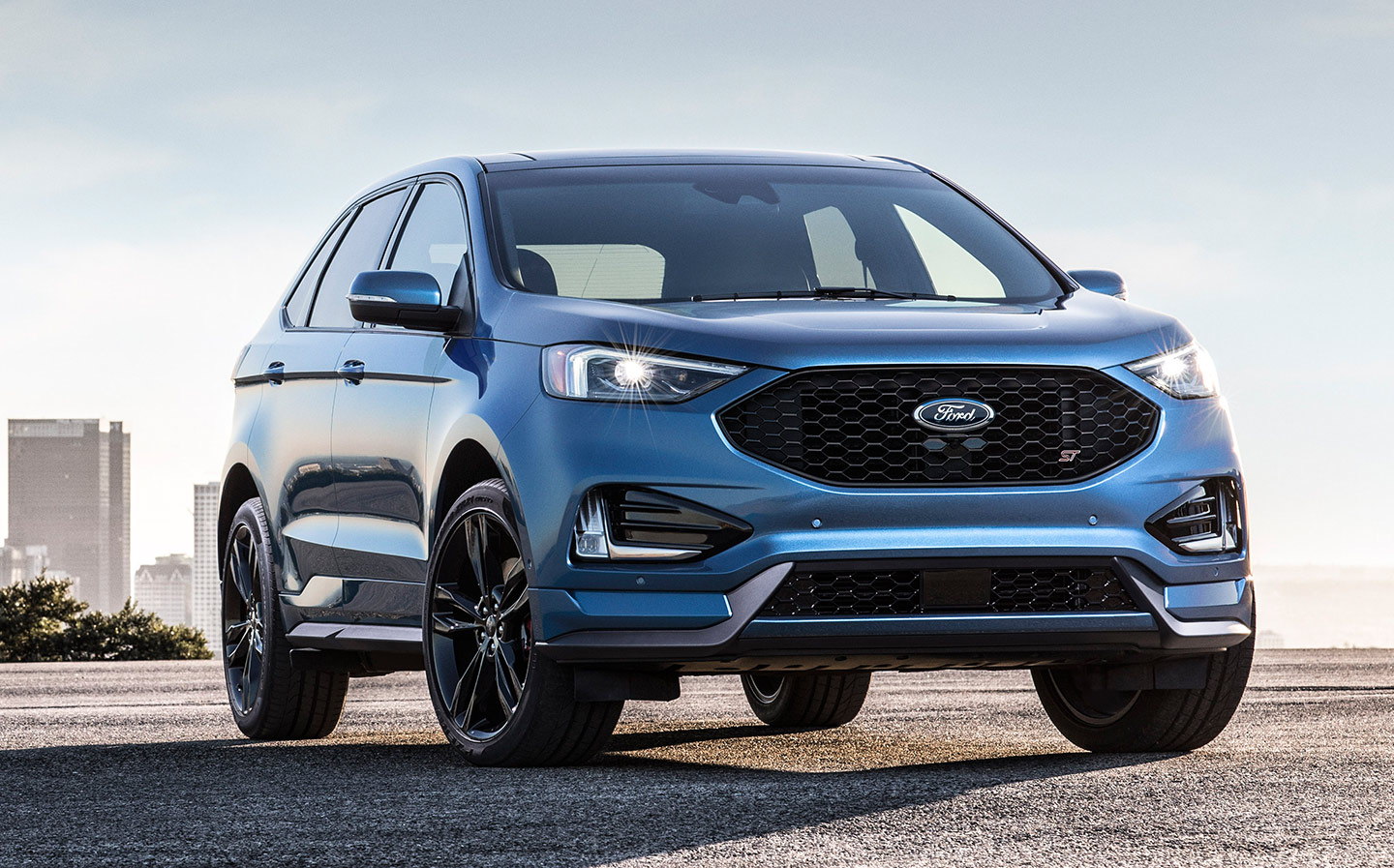 With a tuned 2.7-litre twin-turbocharged V6 engine delivering 335bhp, the Edge ST is described by Ford as being a performance SUV with a [race] track mentality".
It features a "quick-shifting" eight-speed automatic transmission and ST-tuned sport suspension for more stable handling. There's also a Sport Mode driving setting.
However, for whatever reason, the company does not seem confident that such a car will catch on in the UK and so there are no plans to sell it here. If you like the sound of this SUV with attitude, though, tell Ford to change its mind. And ask them for an RS version, too — now that, we'd like to see.
Honda Insight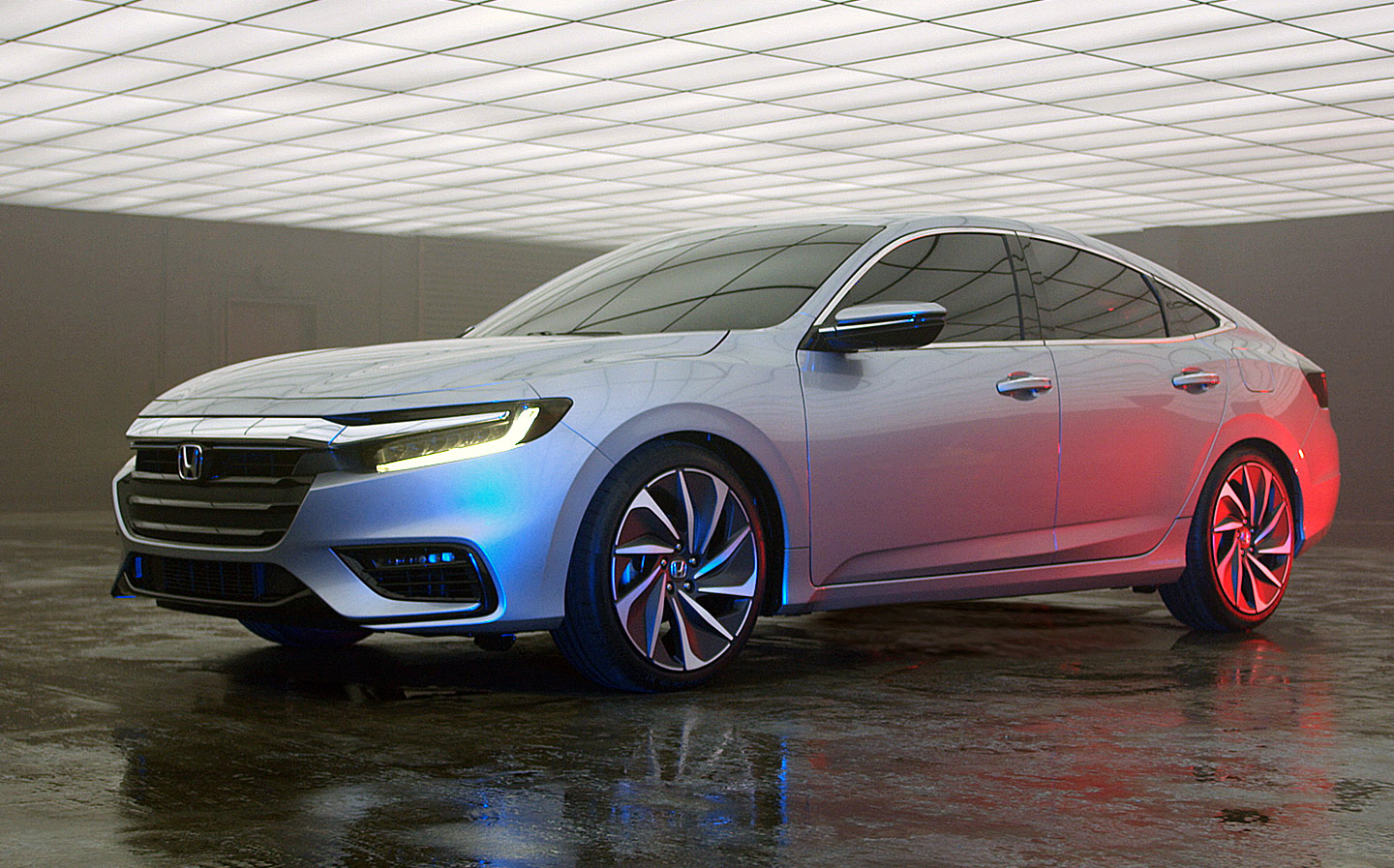 The hybrid-powered Insight family car is Honda's answer to the Toyota Prius and actually went on sale in the UK slightly before the Prius, in 1999. However, while Honda lost confidence and withdrew its effort from sale in 2006, Toyota kept ploughing ahead and its brand became synonymous with hybrid technology.
Honda had a second bite of the cherry with the Insight from 2009 to 2014 but again, Toyota out-hybrided them. Now American Honda is showing off a third generation in Detroit but it appears that there isn't the same confidence in the Insight this side of the Pond, as Honda says the latest generation Insight won't be sold in the UK.
Few technical details have been released, with Honda saying only that it is powered by a 1.5-litre petrol engine and electric motor which return around 60mpg.
Infiniti Q Inspiration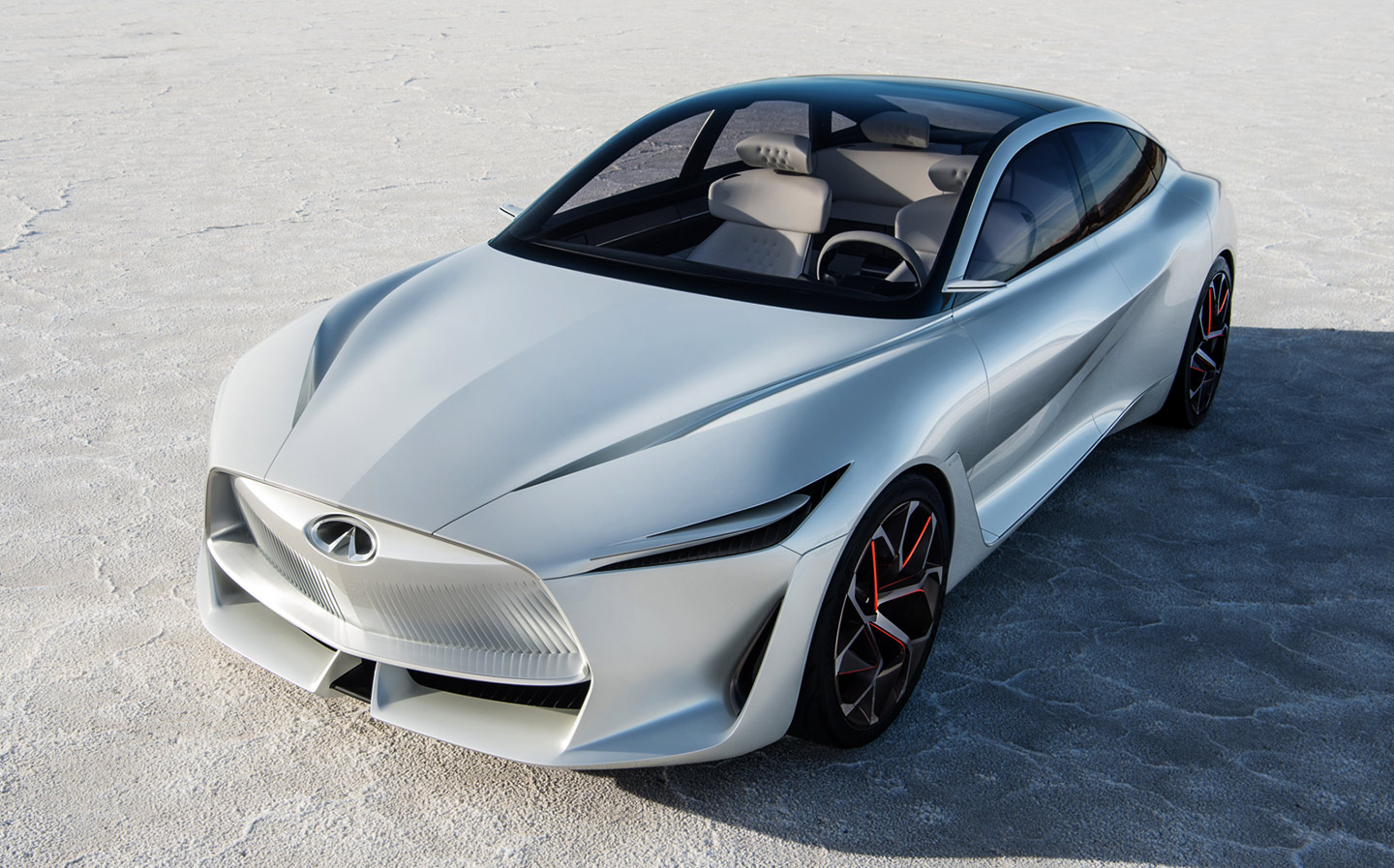 As a young car company, Infiniti says it can afford to take risks and the new Q Inspiration looks like a risk worth taking. The handsome four-door is styled to look like a coupé and turned more than its fair share of heads at the Detroit motor show.
It has been designed under the direction of Karim Habib, formerly chief designer at BMW. Beneath the bodywork is a new, variable-compression ratio petrol engine which offers the fuel efficiency of a diesel or hybrid and fun-to-drive feel of a petrol motor, according to Infiniti.
The Q Inspiration also features some driverless systems, including an autonomous driving capability on motorways and at junctions. Infiniti says both functions will make it to its showrooms in the near future. Whether or not the Q Inspiration ever does is another matter.
Jeep Cherokee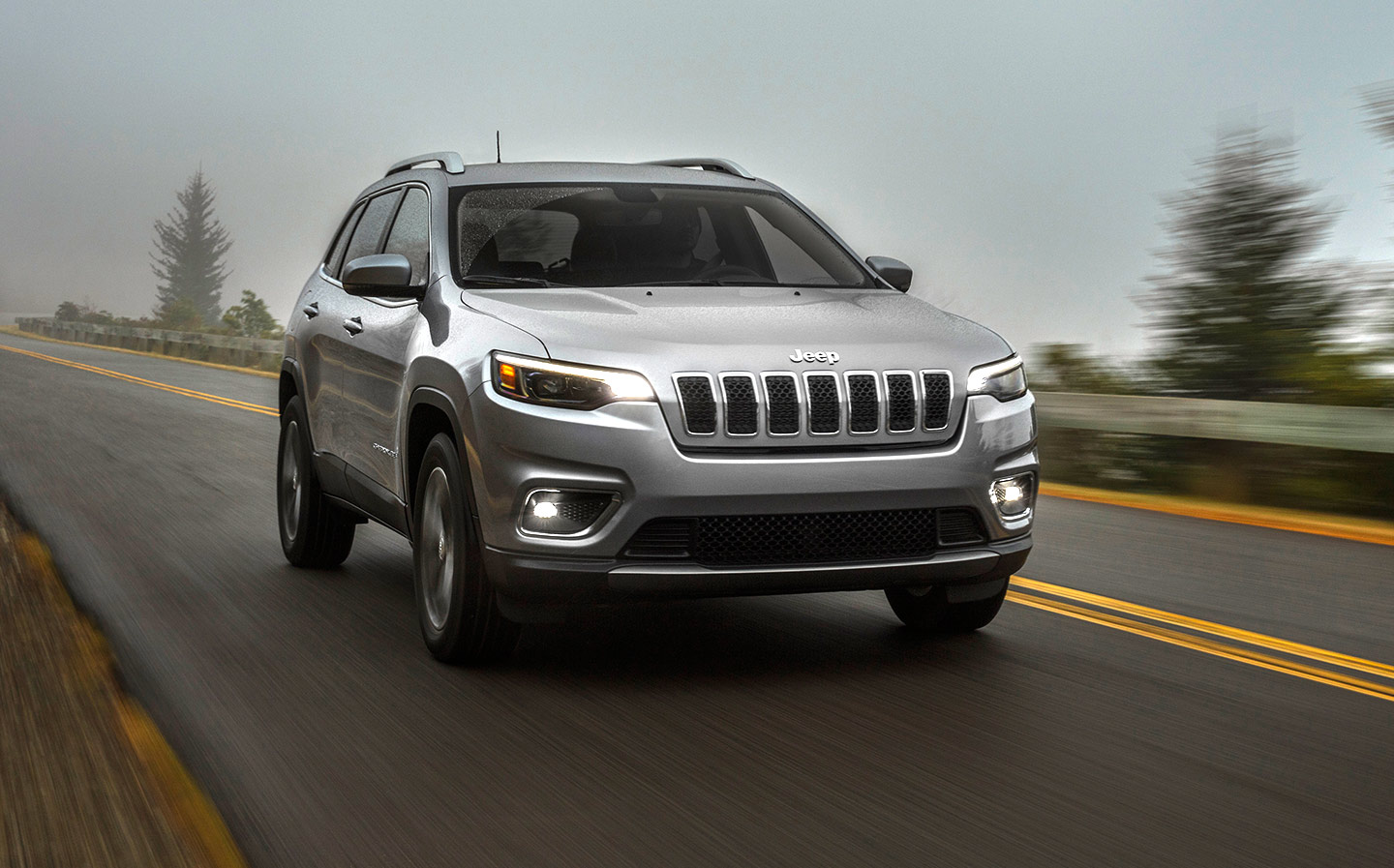 The Jeep Cherokee had a face only its mother could love. Now America's best-known 4×4 manufacturer has given it a facelift, and fitted a new engine, in an attempt to win a few more fans.
The engine is a 2-litre, four-cylinder turbocharged petrol, and the styling is, well, just a little less challenging. The revised model goes on sale in November.
Lexus LF-1 Limitless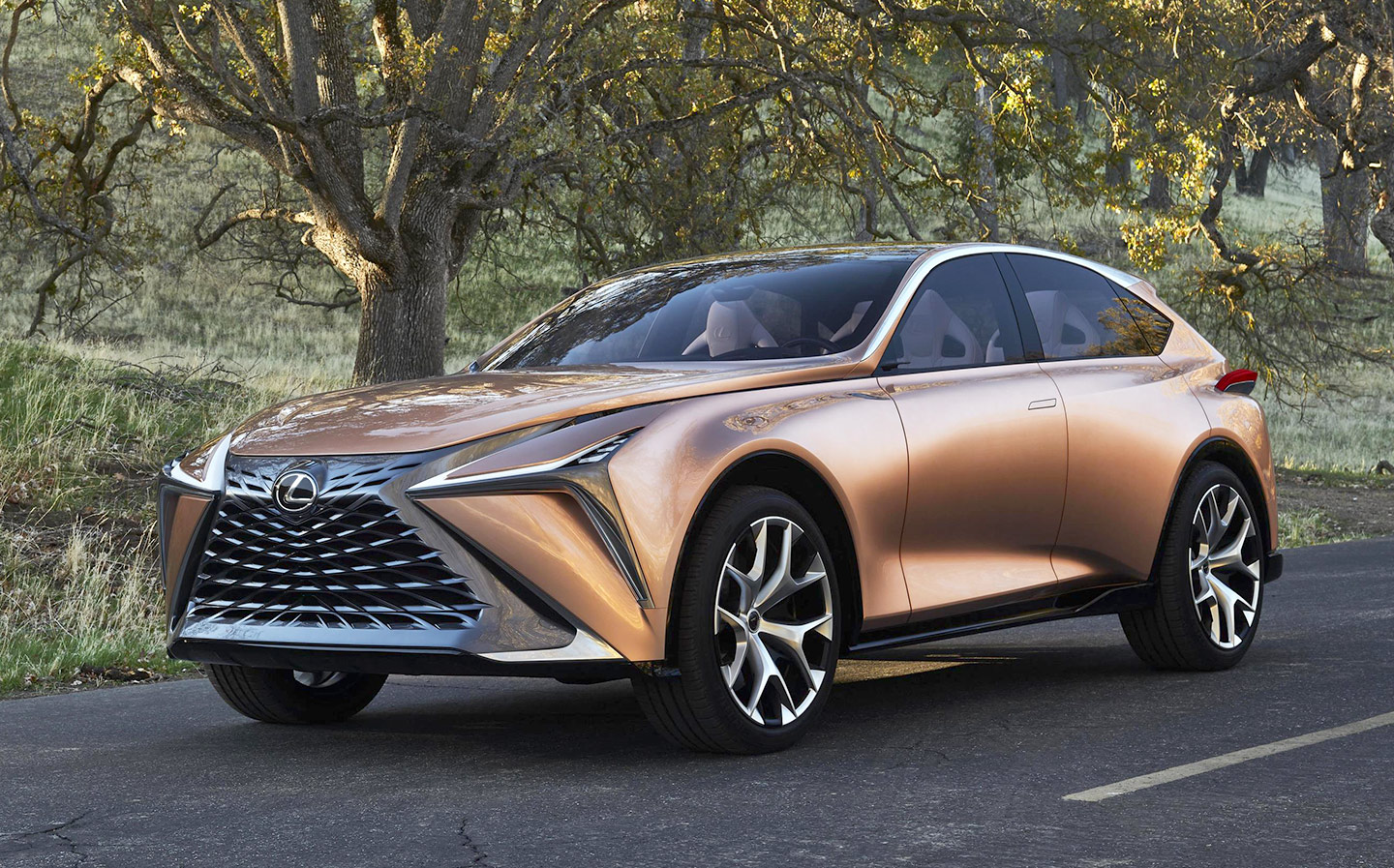 The most striking car at this year's show was the Lexus LF-1 Limitless. A cross between an SUV, an estate and a shooting brake, it's interesting and shows how the Japanese car maker is using bold design to help stand out from Audi, BMW and Mercedes.
Its platform is claimed to allow the car to run with a choice of powertrains, including plug-hybrid, pure-electric and hydrogen fuel cell options. Whatever it ends up using, we like the look of it.
Mercedes-AMG E 53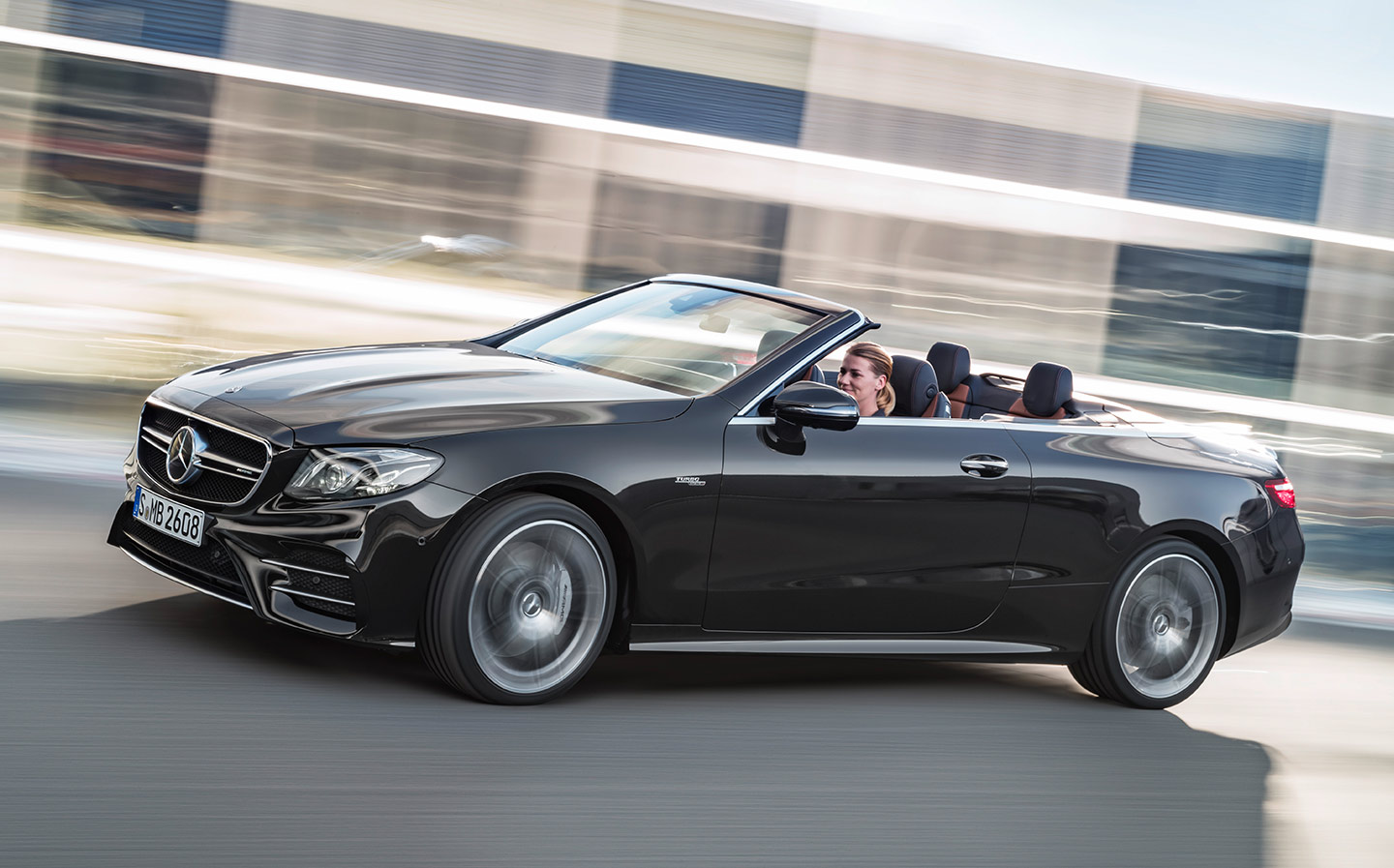 Can a high-performance car ever have a conscience? Mercedes hopes so. The German company revealed AMG 53 versions of its CLS and E-class models (E 53 Cabriolet shown above), which feature a 3-litre, V6 engine with an electric compressor, exhaust gas turbocharger and a mild hybrid system. The result is a 429bhp engine running four-wheel drive that can return up to 33.6mpg and emits 200g/km.
By 2020, Europe's car makers should have a fleet-average CO2 emissions figure of 95g/km. But following the downturn in sales of diesel cars, Dieter Zetsche, chief executive of Mercedes-Benz, said, "I can't guarantee we'll be compliant."
Mercedes G-class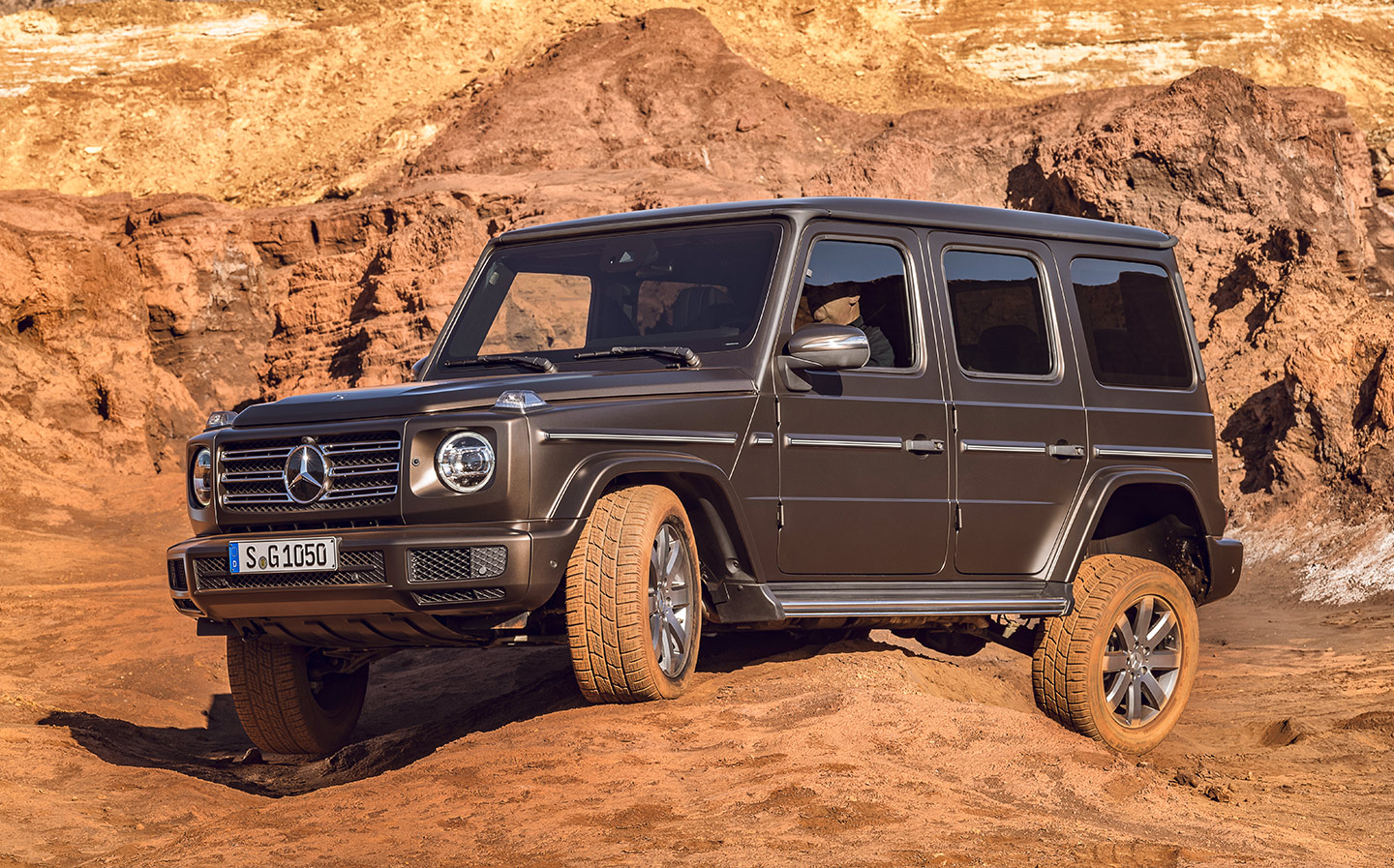 Arnold Schwarzenegger turned up to the launch of the military vehicle-derived G-class and joked that he and the tough 4×4 had both grown even more muscular over time. Now there's a new generation of off-roader, which looks similar but has undergone an extensive work out.
The new G-class is up to 170kg lighter than before but a bit bigger — 53mm longer and 121mm wider — which creates more space in the cabin, often criticised in the past for being as snug as a postbox. Reconfigured suspension is said to improve the car's behaviour, on and off the beaten track, and the wading depth is 70cm. A hybrid model is promised for the future.
The revised Merc G-class goes on sale in the summer.
---
Browse NEW or USED cars for sale
---
Mini hatchback and convertible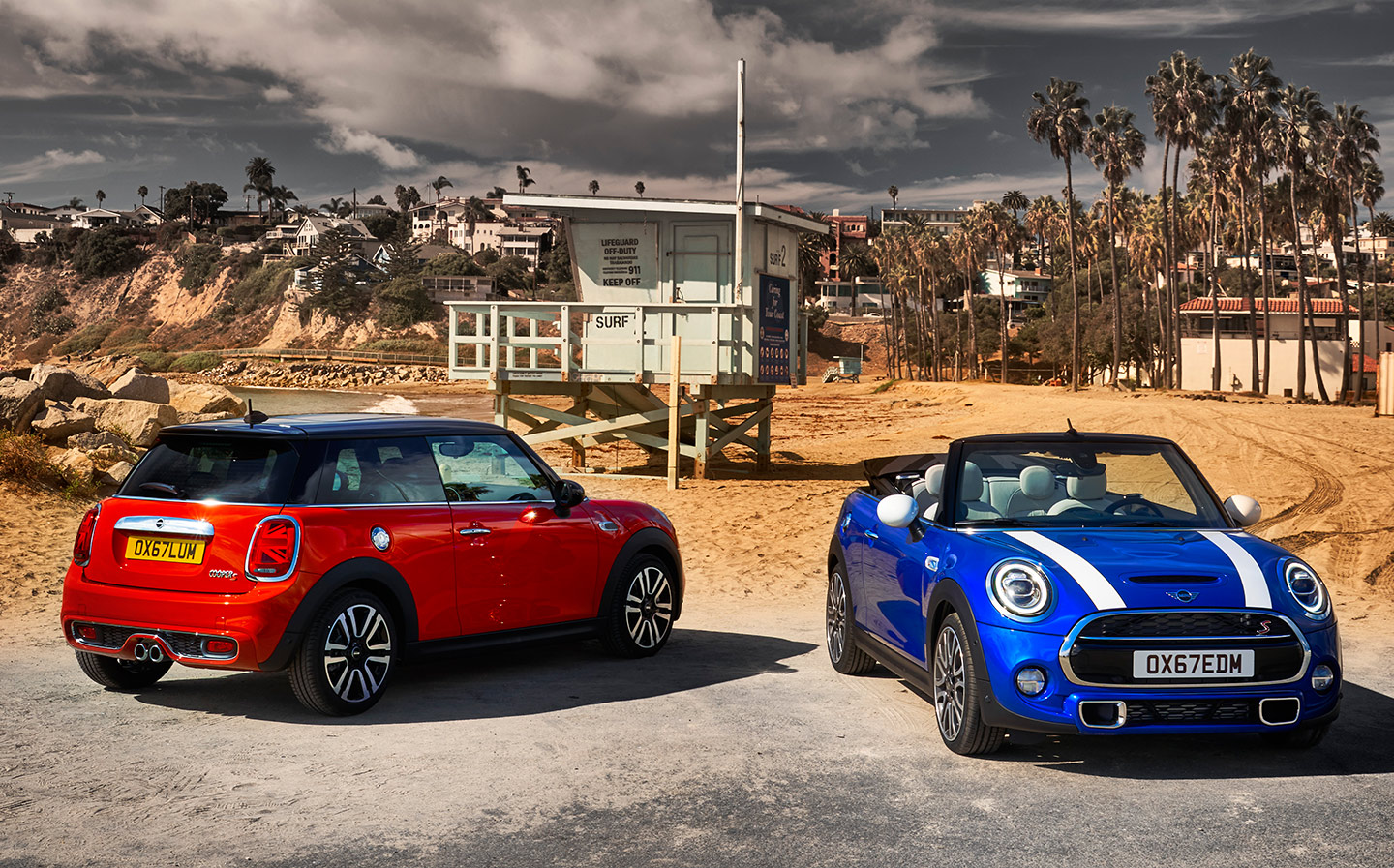 A facelifted Mini range will go on sale in March. The highlight, for some fans of the British-built cars, is the switch to taillights that are embossed with Union Flag motifs.
Other changes include new LED headlights, a dual-clutch gearbox and larger, 6.5in infotainment screen. The engines have been tuned to increase performance and efficiency, says Mini.
Nissan Xmotion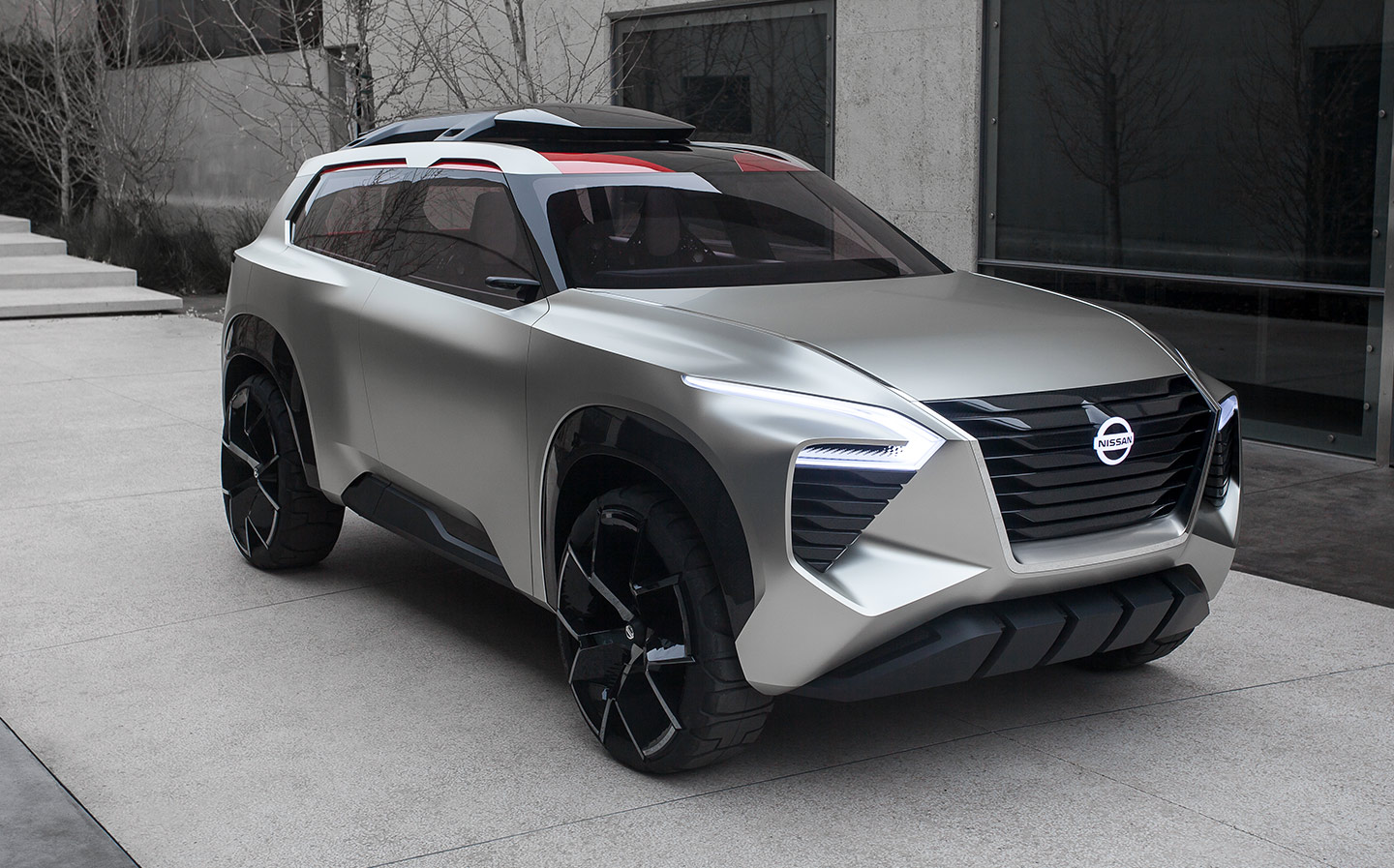 Nissan's Xmotion Concept is a six-seater SUV that comes with attitude as standard. But it's what's inside that counts – and in this case the interior is effectively a giant instrument panel spanning the width of the car.
Hand gestures, voice control and haptic feedback are all part and parcel of Nissan's new interface due on production cars in the future. The concept car is opened using finger-print recognition and can be set to a driverless operating mode.