Mini driver wins Guinness parallel parking record
Do not try this at Sainsbury's
---
Published 13 November 2015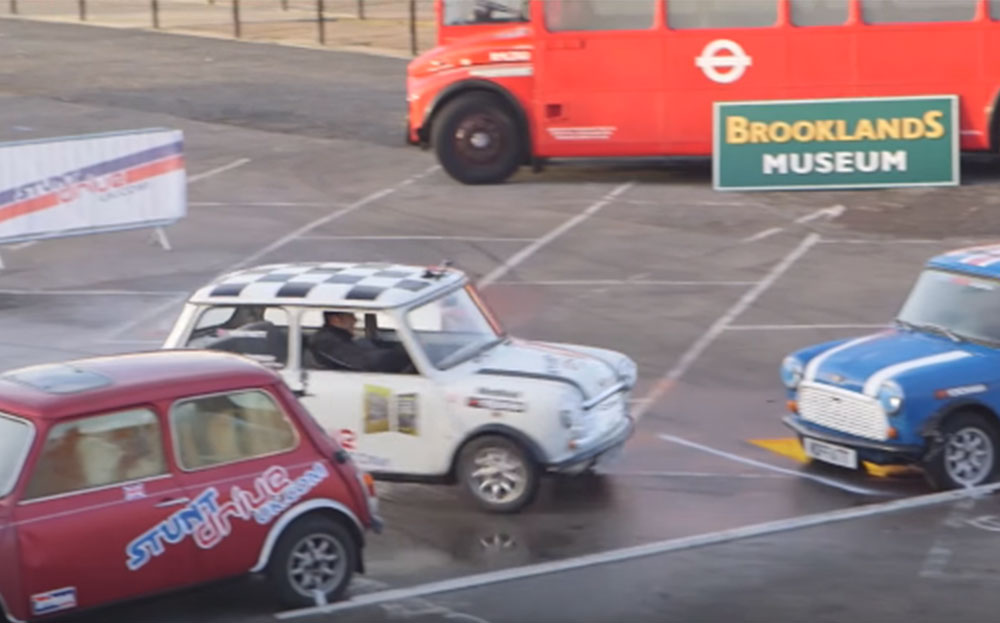 A STUNT driver has claimed the Guinness world record for the tightest reverse parallel park, by shoehorning his Mini into a space that left a combined distance of 34cm between his car, and the cars in front and behind it.
---
View the used Minis for sale on driving.co.uk
The stunt drive specialist and muiltiple record holder began his manoeuvre by reversing his Mini at speed towards a space created between two other parked Minis at Brooklands museum, near Weybridge, Surrey. Then, as he entered a wet area of track, he performed a J-turn followed by a handbrake turn, and slotted the car into the tight gap.
A delighted Moffat said afterwards, "I am thrilled. A lot of planning went into today's successful record attempt."
A Guinness World Records official confirmed that Moffat had beaten the previous record, established by Ronny Wechselberger in June 2012, by 1cm.