Meet Jann Mardenborough, the video gamer who might just be the next Lewis Hamilton… for real
The rising star who cut his teeth on Gran Turismo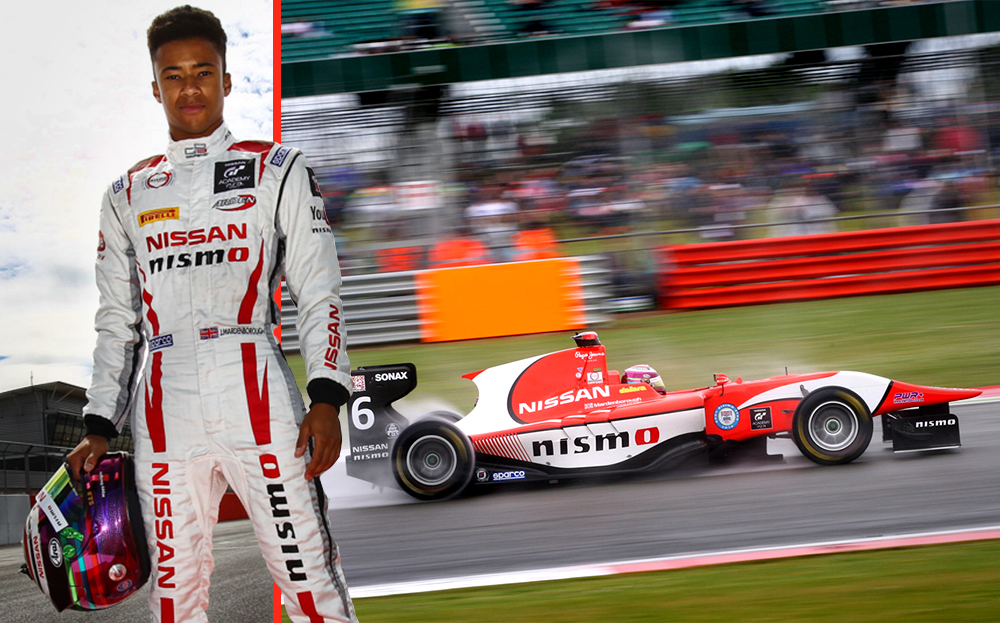 WHAT MAKES Jann Mardenborough so remarkable is not that he's the next British racing driver poised for Formula One stardom, nor that he honed his skill – and even won his career – on the Gran Turismo racing game. It's that, for someone who hadn't even sat inside a racing car before 2011, he's already so incredibly skilled behind the wheel.
Driving joined him at Silverstone for the third round of the 2014 GP3 championship; a single-seater "feeder series" for F1 that follows the Grand Prix circus to nine of its 19 events. In theory, GP3 is a rung below GP2 but a few talented young drivers are snapped up before ever making that transition. Daniil Kvyat, for example, is now a rising star at Scuderia Toro Rosso and Valtteri Bottas, the impressive Williams driver, managed it before him.
And when, in February, Mardenborough signed on the dotted line to take one of the three race seats at GP3 team Arden International, he could have been forgiven for thinking big. Arden has won the series the last two years running. Not only that, it is owned by Christian Horner, the boss of F1 title-holders Red Bull Racing. If ever there was a place to make the big time, this is it.
But 2014 is proving to be less than a vintage year for Arden. Languishing in joint seventh place out of eight teams in the title fight ahead of Silverstone's two races, wins are a long way off.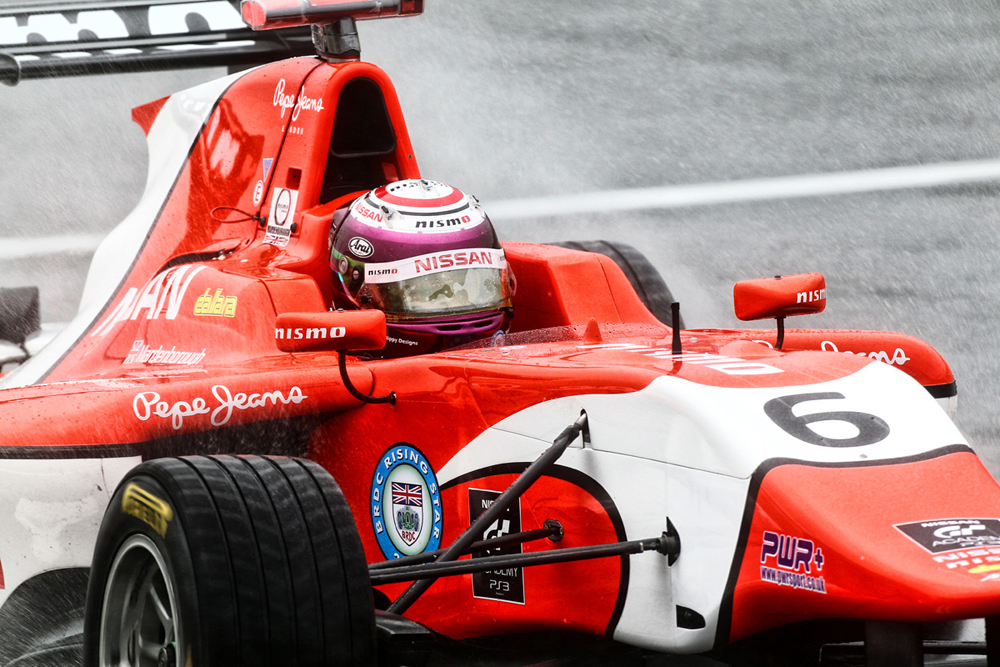 Mardenborough impresses in the rain during qualifying for the 2014 GP3 series round at Silverstone
The typically inclement weather at the Northamptonshire circuit is causing a few surprises today, though. At the Nissan Nismo hospitality suite on the inside of Woodcote corner, all eyes are glued to the three TV screens on the wall as the GP3 cars head out on track for the start of qualifying.
It is wet out there. Very wet. In the monsoon conditions, two cars collide on the out lap. There's a collective sigh of relief in the Nismo camp when it becomes clear that neither car is driven by Mardenborough. After the accident is cleared, the session restarts and the Arden boy begins to shine.
They say the sign of a true great in motorsport is one who is fast in the wet. Michael Schumacher was known as the Regenmeister for this ability. Ayrton Senna won his first F1 race during a downpour in Portugal, 1985. Drivers who are good in the wet, flatter their car.
The cameras pick up Mardenborough looking mighty through Copse, a 190mph right-hander for F1 cars in the dry. He is beginning to set some very impressive sector times. Through the swooping Maggotts and Becketts left-right-left-right he masterfully deals with armfuls of opposite lock. This is brave stuff indeed.
Through the swooping Maggotts and Becketts left-right-left-right he masterfully deals with armfuls of opposite lock. This is brave stuff indeed.
Mardenborough completes the lap with a full-on powerslide out of the final corner. It surely loses him vital tenths of a second, but the lap time is good enough for fifth fastest overall. There he stays until the chequered flag comes out to end the session. It is his, and Arden's, best qualifying of the year so far by some margin.
"You're doubly compromised at Maggotts and Becketts in the wet," he tells me after a team debrief. "You have to go across the dry line, which is the slippery line when it's wet because it's got a layer of rubber on it.
"You have to turn in off that, and usually the front and rear of the car doesn't like that, so that's where you can get snap oversteer. Then, finally, you've got to trust yourself and the car that eventually, further on in the corner, there's going to be grip."
That sounds as challenging as it looked on screen.
"It's not pleasant for us," he confesses. "It's quite bum-twitching; very on the edge. But it's what you have to do to get the best lap time out of the car."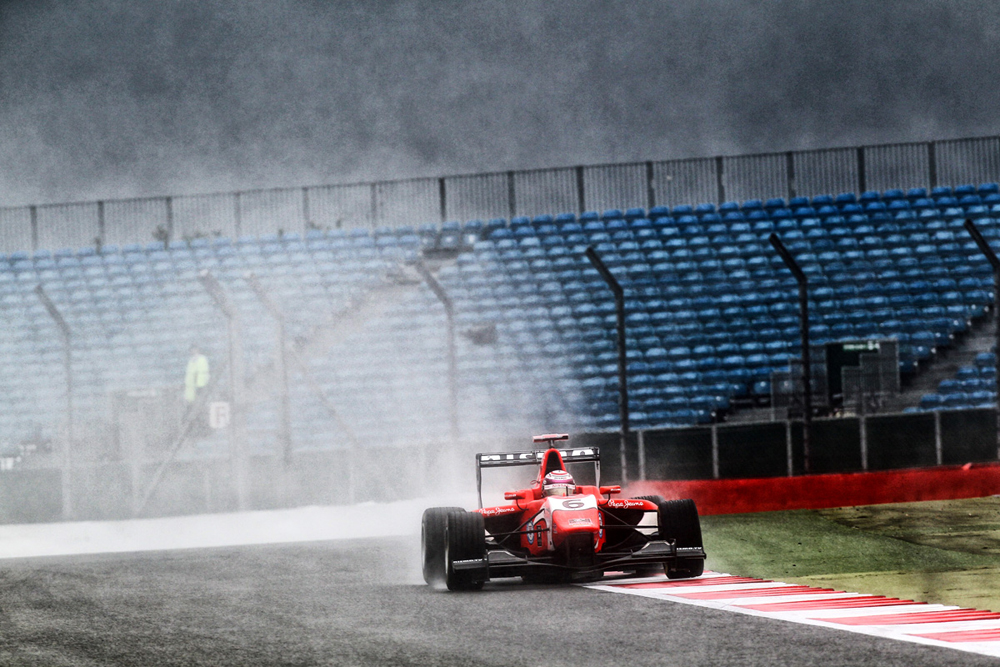 On another lap, Mardenborough got his car very sideways out of this final corner at Silverstone – impressive, but not the fastest way to drive a single-seater
Mardenborough sounds so much like a seasoned pro that it's easy to forget he's only been racing (for real) since 2011. Most of the other drivers in GP3 have been at it for at least 10 years, having progressed through the junior motor sport ranks. By the age of 20, most racing drivers are old hands. They've diced with rivals for race wins, lifted silverware on podiums and suffered the indignation of beaching themselves in gravel traps.
The 22-year-old newcomer from Darlington, County Durham hasn't been through any of that. His parents never considered a motor sport career for their boy. Instead, Mardenborough attributes his passion for motoring to an encounter with model cars while visiting family friends.
"I was about five years old. They had a son who was a year older than me and he had a load of Matchbox cars. I went off to play with him and the first time I saw these model cars I really liked these toys. And my parents got me a load of them growing up as a child.
"Then around eight years old I was watching motor sport – British Touring Cars and rally – on TV, and that's where the love came from. Since then it has snowballed into a huge fascination for the sport, and I want to do it for myself."
His parents have been supportive since his success via GT Academy.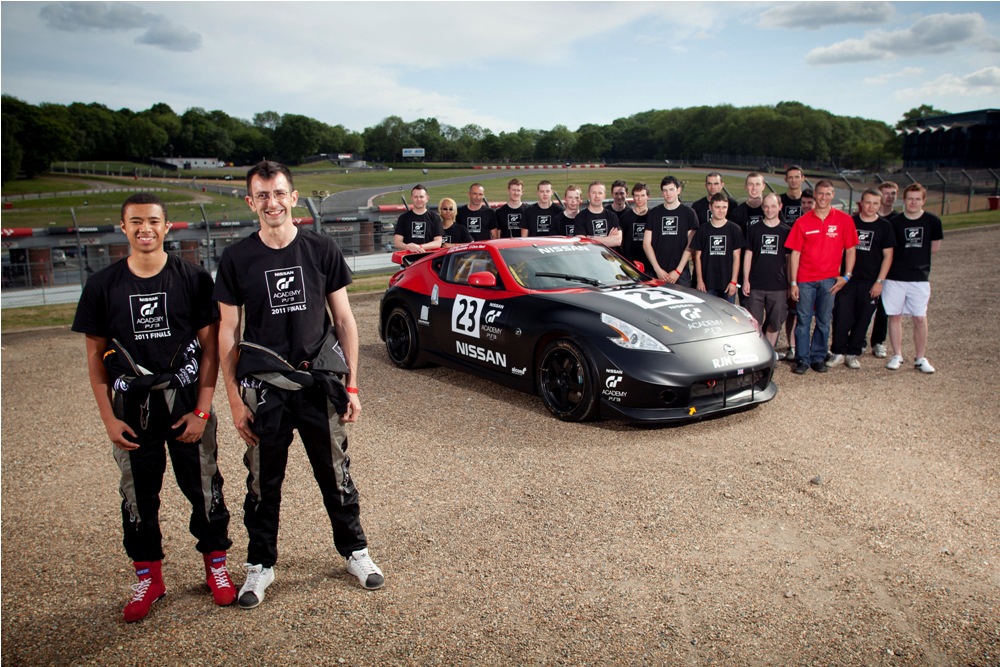 Mardenborough after winning the 2011 Nissan/Playstation GT Academy event, which takes the fastest racing game players and sees how they perform in a real racing car
"Since the start, both of them were on board; right from the gaming situation really," he says. "I entered the time trials with the game at home and when I progressed to the next round and the national finals, they were pushing me on – they were really great.
"I think they just wanted to see me happy, and I was really happy doing what I was doing at that moment. And when I won, it was a dream for them. They come to all the races they can, and they love it."
Mardenborough is just the right age to have caught the first wave of virtual-to-real racing. Coinciding with his burgeoning passion for motor sport in the late 1990s, racing games were beginning to show true promise as simulations of the real thing. Codemasters' Toca Touring Car Championship was a breakthrough title that arrived at the same time Mardenborough was getting a taste for the sport. Since then racing games have been getting ever more realistic, with the latest Gran Turismo game recognised for its remarkably faithful 'physics'.
Colin McRae Rally, also from Codemasters, was another early title that Mardenborough recognises as helping to spark his racing aspirations. McRae and Tommi Makinen, he reveals are heroes of his, but he's not such a fan of rallying these days.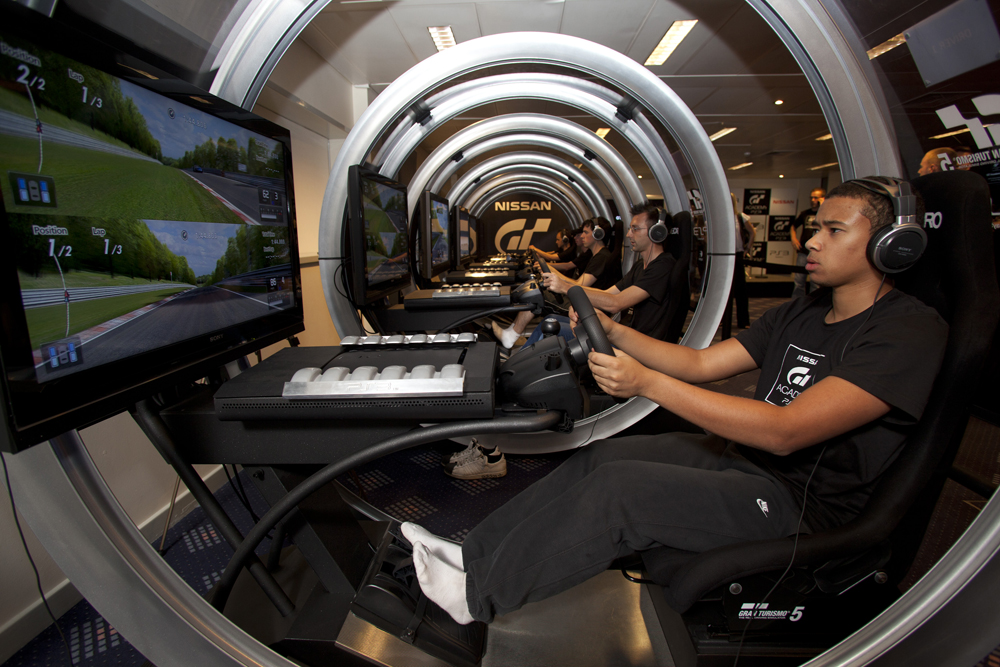 Mardenborough behind the virtual wheel during the 2011 GT Academy final
"It's just one make going round all the time," he says. "British Touring Cars ‒ Super Tourers of the era 1998/'99 ‒ that was the sport for me at the time. People like [Jason] Plato, Rickard Rydell, [Gabriele] Tarquini, James Thompson; a lot of people from that era. Alain Menu was the main one from that era, too."
So does that mean we could see Mardenborough exchanging paint with other cars in the British, or World, Touring Car Championships?
Not for the foreseeable future, at least, he says: "You can have a very good career in touring cars. But I like bigger, faster cars at the moment, and GP3 seems to be…"
He pauses to think: "…the faster the car, the more I seem to enjoy it."
And fast cars he has already driven. Having beaten 90,000 gaming hopefuls, more used to peering at screens in darkened rooms than over dashboards, to win the Nissan/Playstation GT Academy contest in 2011, Jann was awarded a drive in the Dubai 24 Hour race in early 2012. He and his three teammates, all of whom are GT Academy winners, too, shared a Nissan 370Z racing car to finish third in class – an impressive podium place for the virtual-to-reality racers.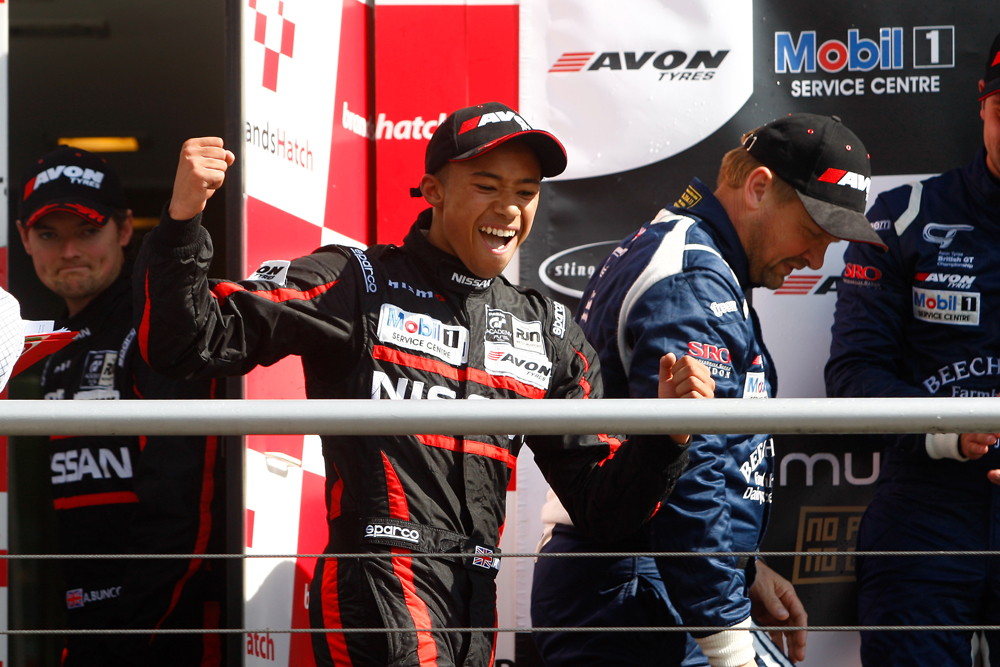 Mardenborough relishing his win in the Brands Hatch round of the 2012 British GT series, which he achieved with co-driver Alex Buncombe
That year, Mardenborough had to make another giant leap when he shared a drive with Alex Buncombe in a Nissan GT-R Nismo GT3 for the 2012 British GT Championship. Mardenborough was unfazed and confirmed his natural talent, scoring a pole position at the Nürburgring, while the pair took a win at Brands Hatch. They only missed out on the championship title by a whisker after a mechanical failure in the final round.
In 2013, Mardenborough took podiums at the Le Mans and Spa 24-hour races but also made the move from endurance racing into open-wheel cars, scoring two podiums in the European Formula 3 series before finishing runner-up in the New Zealand-based TRS single-seater series in February this year.
"I went to single seaters to accelerate my learning, really," he told us after joining Arden in February. "They teach you so much more – there's so much more happening with the car and you can set up the car in so many more ways. So as an engineer there's more of an impact and as a driver you can really have a big effect on the performance of the car, too."
Visiou and Niederhauser have been left looking a little average after Mardenborough's stellar performance in the wet qualifying session
While points are hard to come by for the Arden team in a dire GP3 season, Mardenborough is nevertheless impressing, proving a match for Arden teammates Robert Visiou and Patric Niederhauser. Both men are experienced racers, having started in karting in 2003 and 2006 respectively. Visiou progressed through single-seaters in Italy before joining Arden's GP3 team in 2012, racking up two wins for the team in 2013. Like Mardenborough, Niederhauser joined Arden at the start of 2014 but it is the Swiss's third season in GP3, having raced with Jenzer Motorsport previously. Niederhauser also has two GP3 race wins to his name.
Yet Mardenborough was snapping at their heels in Spain and even out-qualified them at Austria. Here at Silverstone, Visiou and Niederhauser have been left looking a little average after Mardenborough's stellar performance in the wet qualifying session. They managed only 11th and 20th on the grid respectively.
Later that day, Mardenborough dropped back to ninth in the race after being squeezed towards the pit wall off the grid, but that was good enough to earn him his first points of the season and kept him ahead of his teammates. In the second race, on the morning of the British Grand Prix, Mardenborough dropped back further, finishing only 15th, but the team was encouraged to have made a step forward and Mardenborough had definitely stamped his mark.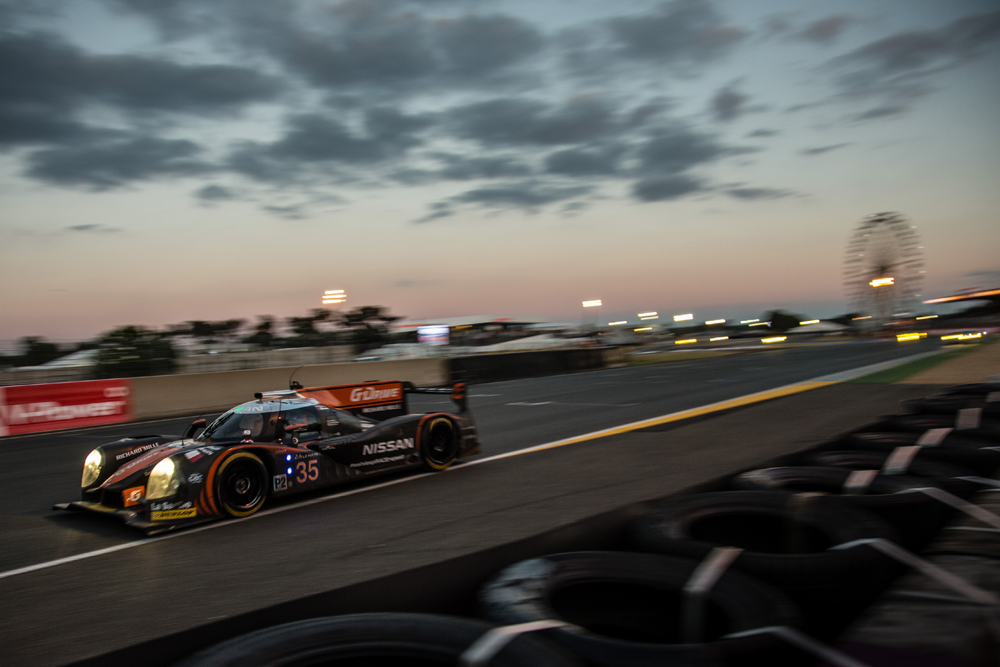 Mardenborough's LMP2 racer during the 2014 Le Mans 24 Hour race
Driving would put money on the young Brit being offered a test session with the Red Bull Racing F1 team at some point in the near future – he is already taking part in an intensive driver development programme with the team – likely to be after the end of the GP3 championship, assuming he continues to impress. Which he does, both on track and off. Mardenborough is a humble, polite guy so far unspoilt by the arrogance of fame and success. He still shows signs of the shyness PR brigades wipe from the personas of most racers before they're out of short trousers.
But on the racing circuit he's fearless, courageous, amazingly consistent and, importantly, quick enough to embarrass much more experienced race winners.
Is he the next Lewis Hamilton, we ask him.
"I want to be the next Jann Mardenborough," he offers. "I'm a big fan of Lewis but I'm trying to learn and take everything in as much as I can and have fun doing it as well, and then just see what happens in the future.
"But I'm pushing like hell."