Me and My Classic Motor: Norman Baker, MP and his 1971 Triumph Herald
Norman Baker and his 1971 Trimuph Herald 13/60 convertible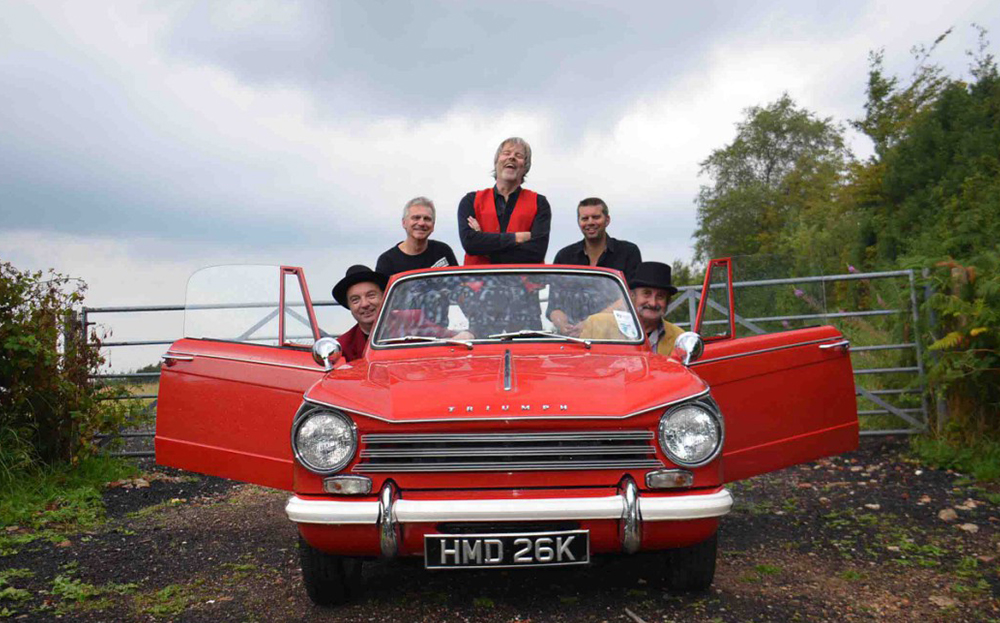 WHICH CLASSIC car should a Liberal Democrat MP drive? Something frugal that supports their environmental credentials? Something that will attract attention but isn't flashy? Something with a good turning circle for easy U-turns? Norman Baker, MP for Lewes, in East Sussex, owns a car that fits the bill perfectly — a 1971 Triumph Herald 13/60 convertible.
---
Search for and buy your next car on driving.co.uk
---
When Baker, transport minister in 2010-13, decided he wanted to buy a classic car, he knew it had to be a Herald, having owned three in his younger years.
"A local man knew I was looking for a nice Herald and told me about this one," says Baker. "It had been locked away for many years, but came complete with every MoT since new and is almost untouched. The inside is pristine, and there's not a scratch on it. It's as near as you can get to a brand new car. I couldn't resist it."
The Herald had only 24,000 miles on the clock and Baker says he thought the £7,500 asking price was a pretty good deal. The car has not disappointed him.
"I've driven about 1,500 miles in it, mostly last summer. The furthest I've driven is over to Oxfordshire and back, with no problems at all. It has a lovely sound and drives beautifully. My only slight criticism is the lack of synchro on first gear, but you get used to that."
The vehicle may also have an interesting past, as Baker discovered when he traced the chassis number. "It is apparently the 11th-last Herald made and it could be the last soft-top model."
Baker says it is an ideal classic car. "It is cheap to run, with free road tax, and classic insurance costing less than £100 a year. It also attracts a huge amount of attention — people even speak to you at traffic lights."
With its quirky styling, the Herald has increased in popularity as a classic car over the past few years. A plentiful supply of cheap parts means it can be maintained at low cost. Baker's late 13/60 model, with a 1296cc engine producing 61bhp, is the one to have.
When he is not representing the people of Lewes, Baker is frontman of his band the Reform Club. "The band love the car," Baker says.
With the general election looming, Baker will not be able to spend as much time as he likes driving his Herald, but he hasn't ruled out using it for canvassing duties. He just hopes that, come May 7, he doesn't have a lot more time on his hands.
Triumph Herald 13/60 convertible (1971)
Owner 

Norman Baker, 57

Occupation 

MP, Lib Dems (Lewes)

Price 

£875 14s 2d (when new)

Value now 

£9,000
Norman Baker and the Reform Club release their new album, Never Yesterday, in the summer. The Triumph Herald will feature on the album cover
Tell us about your classic motor
If you own a classic motor and have a story to tell, let us know about it via classic@sunday-times.co.uk, or write to Driving, The Sunday Times, 1 London Bridge Street, London SE1 9GF. Please include photos of the car as well as your contact details.