Me and my classic motor: 1964 Renault Caravelle cabriolet
A car worth the wait
---
Published 09 November 2015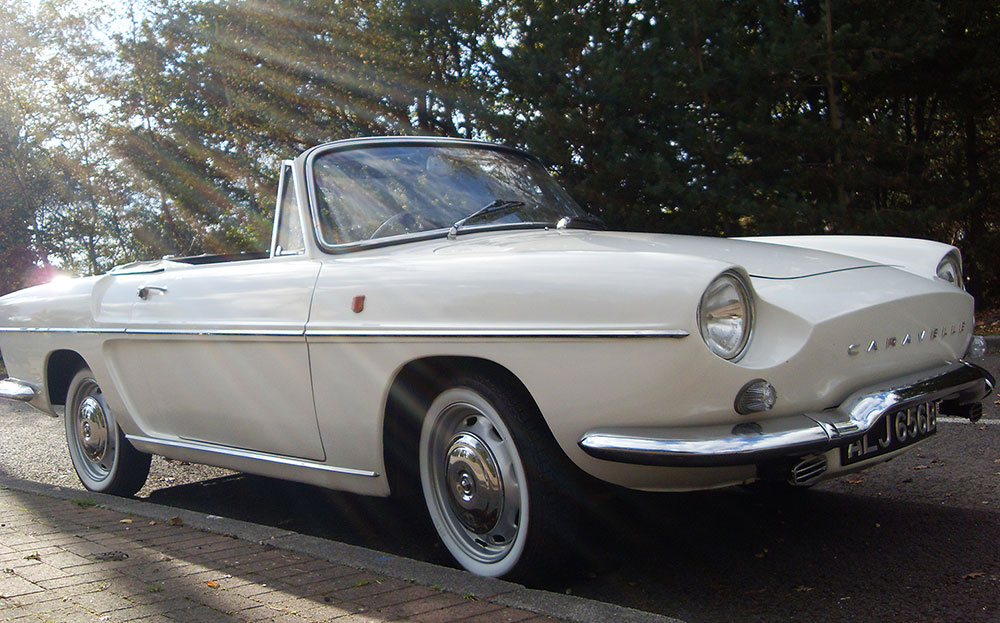 BACK IN 1958, Renault called its new Caravelle "a dream car come true". Growing up in the Sixties, Lee Richardson certainly fell under its spell. But it took him several decades to make the dream of owning one a reality.
---
Click to read car REVIEWS or search NEW or USED cars for sale on driving.co.uk
---
He worked as an automotive engineer in the 1970s, but his finances meant that Richardson went through a succession of "bland company cars" as he progressed from the shop floor to technology consultant, until "on holiday in France one summer, I spotted a mint-condition Caravelle down a side street", he says. "It still seemed to me the epitome of classic Sixties automotive art."
Dream rekindled, he now had the funds to pursue the car, and in 2006 tracked down a 1964 cabriolet through the Renault Classic Car Club website. It needed attention but looked original. "The ad was months old," recalls Richardson, 58, of Yately, Hampshire. "I couldn't believe it when the owner said it was still for sale."
The car had been in the same family since it left the factory, passed on from mother to son. It even came with the original bill of sale. "The son had recently retired and although he was sad to see the car go, he wanted to ensure it was cared for," says Richardson. "He brought it down to me personally so he could have one last drive."
The car came with an 1108cc engine producing 55bhp for a top speed of 89mph and 0-60mph in less than 18 seconds. As part of the restoration, Richardson learnt sandblasting. "But it needed no welding and the inevitable panel-rust was purely cosmetic."
Parts were obtained online from Sweden, America, France and Belgium until, resprayed in original Kilimanjaro White, the Caravelle sailed through its MoT in 2007. Since then, Richardson has enjoyed taking the car out on sunny days to his local pub, and to car shows. A pilgrimage to France is next on the cards.
1964 Renault Caravelle cabriolet specifications
Owner: Lee Richardson, 58
Occupation: Internet consultant
Bought for: £2,300 (in 2006)
Value today: £7,000
Tell us about your classic motor
If you own a classic motor and have a story to tell, let us know about it viaclassic@sunday-times.co.uk, or write to Driving, The Sunday Times, 1 London Bridge Street, London SE1 9GF. Please include photos of the car as well as your contact details.