Restaurant owner uses Rolls-Royce as fruit and veg van
Meet the Italian pizzeria owner who uses his Rolls-Royce to collect fruit and veg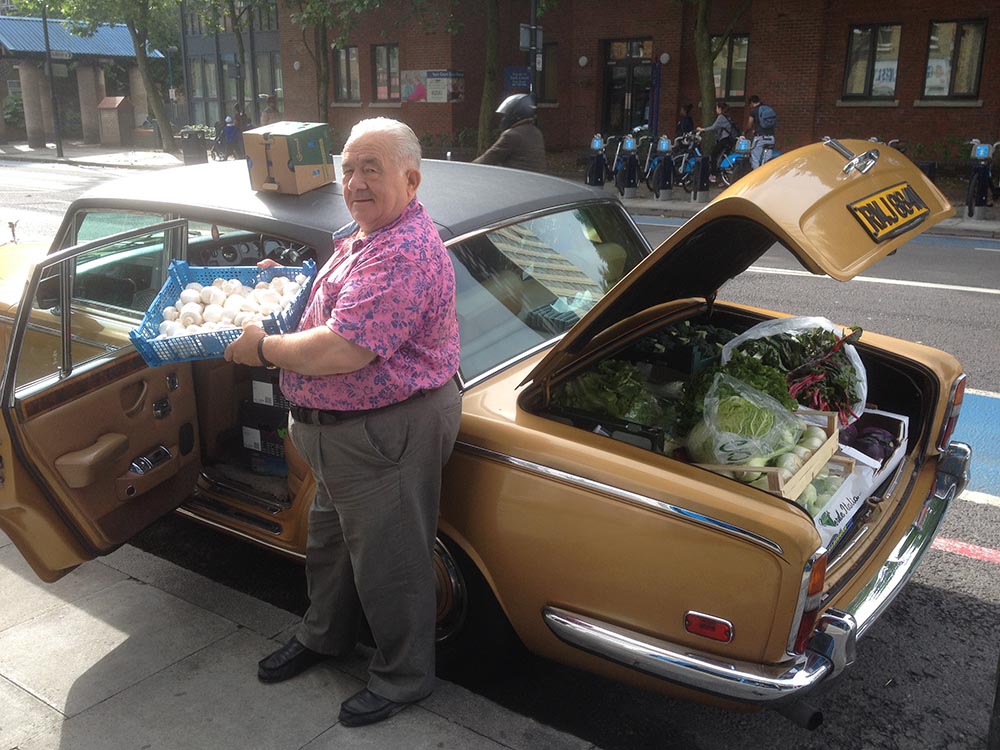 IT'S NOT every day you see a gold Rolls-Royce stuffed with vegetables.
Incredibly, I see just such a sight at least once a week on my way to work and after 18 months of wondering "why would someone fill their Silver Shadow with veg?"  stopped to ask the elderly man who appeared to own the car.
As if it were the most natural thing in the world, he replied that he used his Silver Shadow to collect fresh fruit and vegetables for his pizzeria from New Covent Garden market. He was amused that someone would find his choice of delivery van surprising, but then Pasquale Corelli (74) is one of those quietly wise and common-sense men for whom life holds few surprises.
Perhaps that's because, as a boy growing up near Monte Cassino in Italy during the Second World War, he experienced the biggest surprise of all ‒ emerging unharmed from the battles that waged in and around the strategically important hilltop fort as the Allies fought to seize it from the Germans.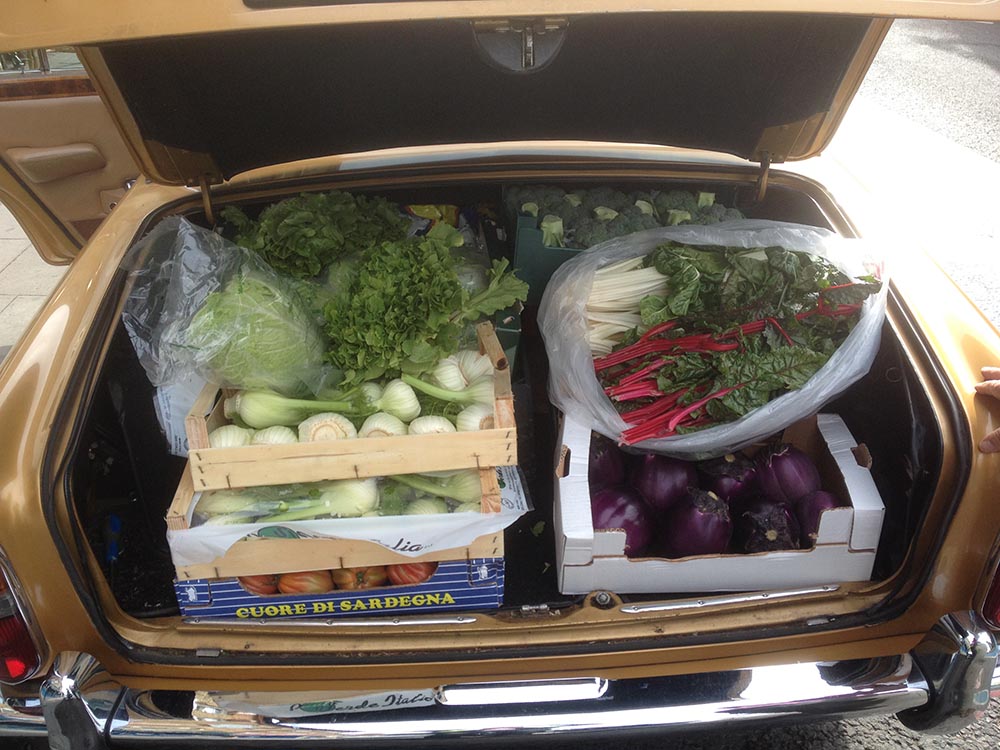 "I remember hiding under rocks when the Americans flew over and bombed the monastery in early 1944 and then for weeks after, struggling to survive the attacks that followed. For some reason, one of the things that kept me going was thinking of owning a Rolls-Royce one day."
Twenty years later, Corelli, now a young man, left Monte Cassino for London to make and sell ice cream. Unfortunately, the city's cold, damp weather did sales no favours and the enterprise soon folded.
It would be just another cherished Silver Shadow but for the times, around twice a week, when its bootlid opens to reveal a mouth-watering display of vivdly coloured fresh fruit and veg purchased from Covent Garden
"So I went to work for my younger brother Giorgio, who also had an ice cream business. For 10 years I made ice cream in the morning and sold it from my van in the afternoon."
Then in 1976, in an act of unbelievable brotherly generosity, Giorgio gave Pasquale his now flourishing business.
"I was doing well.  I had a wife and a nice house ‒ and then my marriage collapsed."
Pasquale and his wife divorced. He sold his house, giving half of the proceeds to her. His business was beginning to suffer but he spent his share not on reviving it, but on his boyhood dream: a Rolls-Royce.
"I told my ex-wife, 'You have what you want, and now I have what I want.'"
That was in 1978. Corelli bought the then 20,000-mile, five-year-old Silver Shadow from Rolls-Royce dealer Jack Barclay in Berkeley Square, London.
"It was the most beautiful thing I had ever seen. It made me feel so special after all the hardships I had been through."
Buoyed by his extravagant purchase, Corelli got back on his feet and 20 years ago bought his present business, a pizzeria and café called Capitan Corelli, which he runs with his elder brother Dario.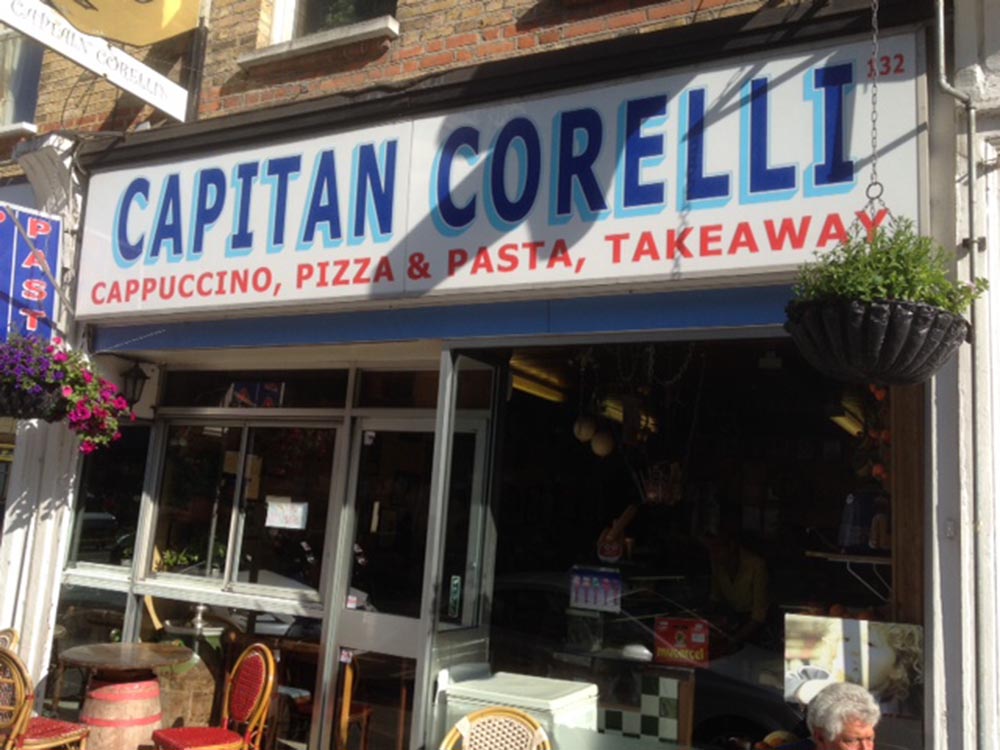 The Silver Shadow has been at his side throughout the past 36 years and is now showing 97,000 miles on its odometer.
"I do around 2,000 miles a year in it, running to and from the market," he says. "It was beautiful to drive when I bought it, and it is still beautiful to drive now."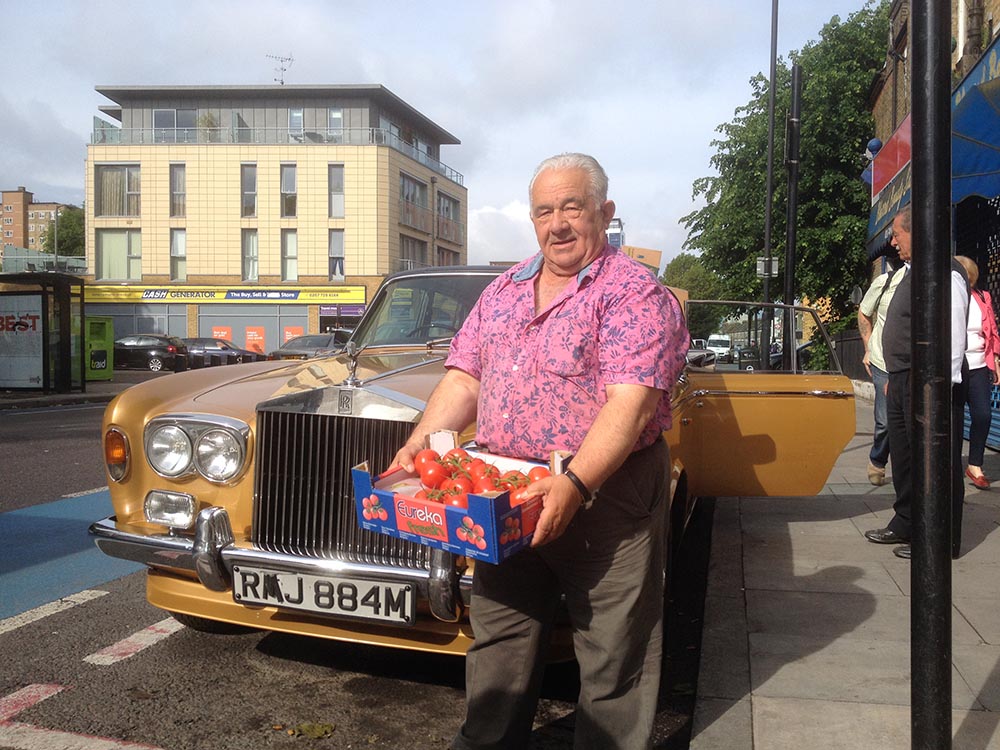 It's an impressive sight parked up against the kerb outside his pizzeria. Its gold paint gleams, its radiator and mascot sparkle and the brown leather interior is pristine. When he fires it up, the six and three-quarter-litre V8 engine roars to attention, before settling to a discreet purr.
It would be just another cherished Silver Shadow but for the times, around twice a week, when its bootlid opens to reveal a mouth-watering display of vividly coloured, fresh fruit and veg just purchased from Covent Garden.
"Why would I buy a van?" ask Corelli. "The Rolls does the job perfectly."
"Why would I buy a van?" asks Corelli. "The Rolls does the job perfectly and when I arrive everyone knows it is me, and to sell me only their best fruit and vegetables."
It's surprising just how many cabbages, aubergines, tomatoes, lettuces and courgettes Corelli can squeeze into the boot of his Rolls. And when there's no more space, he piles the surplus in boxes on the car's richly upholstered back seat. It's the poshest delivery van on the road.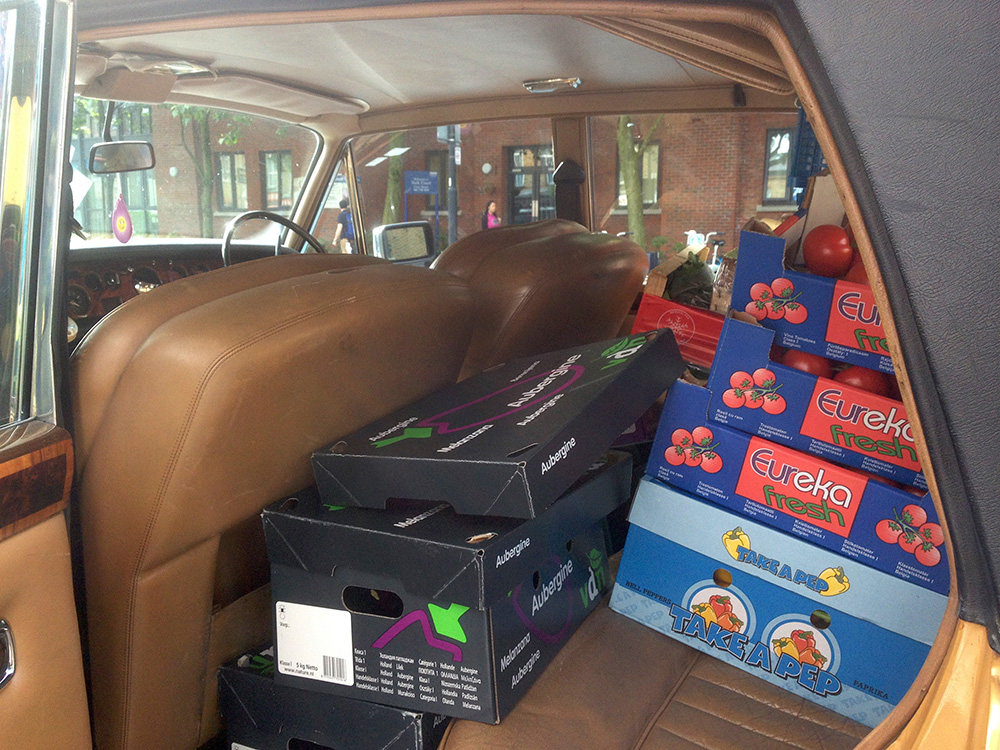 Throughout the years of bruisingly short journeys to and from Covent Garden, the Shadow has been totally reliable.
"A mechanic friend looks after it," he says. "He's very good."
In the next few months Corelli plans to sort out some paint blistering on the rear wheelarches and perhaps even have it resprayed (a professional job and the correct shade of gold, naturally) to freshen it up.
But sell it for something younger and more practical? Never.
"If you really dream of owning something, you never throw it away. It's beautiful and when I drive it, I feel different in a way only a Rolls can make you feel. It expresses who I am and I love it. It is my wife now."
Read our guide to buying a £10,000 Rolls-Royce Silver Shadow
---
Search for and buy a used Rolls-Royce on driving.co.uk
---