Los Angeles show report: The best of the rest
Also jostling for the limelight in LA
---
Published 24 November 2014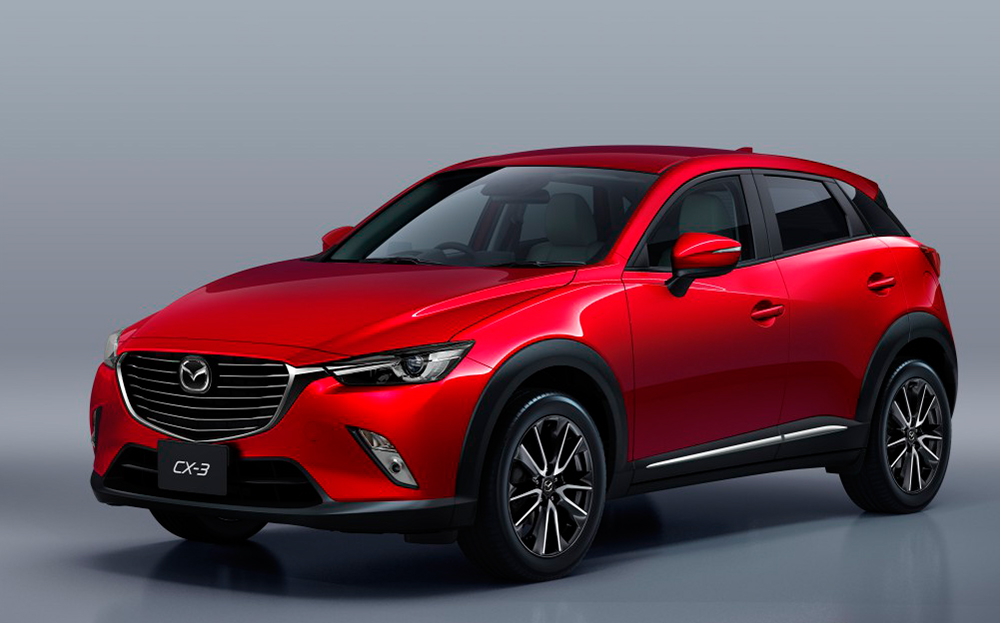 THE LA motor show wasn't all about new tech and hair shirts. Alongside the cutting-edge green machines were some more familiar faces burning more familiar fuel. Here are the best of the rest.
Mazda CX-3 (pictured above)
Price: £15,000 (estimated)
Release date: spring
Crossovers, or small SUVs, are catching on with parents as quickly as the latest Taylor Swift single is catching on with their kids. The new CX-3 is Mazda's equivalent of the Nissan Juke (albeit without the bug-eyed styling), so it's not much longer than a supermini, making it ideal for bagging a parking space on the school run. It seats five — at a pinch — and will be powered by a 1.5-litre diesel or a 2-litre petrol engine, with a six-speed manual gearbox as standard or the option of an automatic. It will be available with front-wheel or four-wheel drive.
---
Browse the used Mazdas for sale on driving.co.uk
---
Mercedes-AMG GT
 Read our First drive review here 
Bentley Grand convertible

Price and release date: not applicable
Ostentatious, moi? Bentley's massive concept soft-top is its most eye-popping model yet. The Grand convertible appears to be based on the Mulsanne and although Bentley won't confirm whether it will make it into production, the smart money says it will. The car is 18ft long and has a tonneau cover that is made from the largest piece of wood veneer yet fitted to a Bentley.
---
Browse the used Bentleys for sale on driving.co.uk
---
VW Golf R estate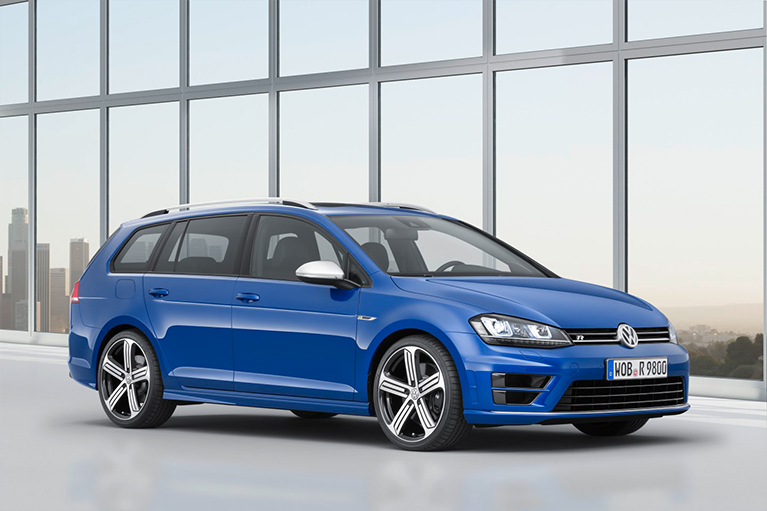 Price: £31,500 (estimated)
Release date: spring
Parents who find themselves frequently running late on the school run might consider Volkswagen's new Golf R estate, the perfect holdall for people in a hurry. Like the hot hatchback version, it has a 296bhp turbocharged four-cylinder engine and four-wheel drive. The difference is that it can carry the dog or the kitchen sink in the boot, with a generous 605 litres of luggage space, or 1,620 litres if the back seats are lowered.
---
Browse the used Volkswagens for sale on driving.co.uk
---
Mercedes-Maybach S 600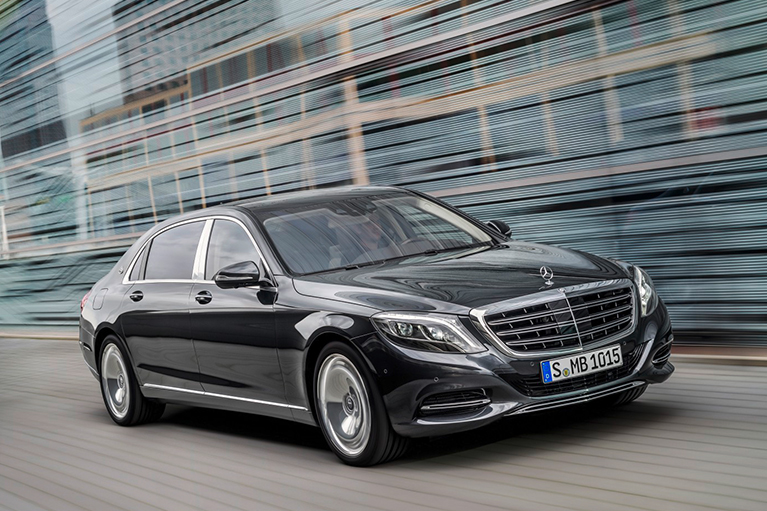 Price: £175,000 (estimated)
Release date: February
Within the confines of the LA motor show hall, you hardly needed a tape measure to tell that the Mercedes-Maybach S-class was B-I-G. The new luxury saloon is almost 18ft long; given the standard British parking bay is less than 16ft, this clearly indicates it is designed for billionaires parking in their basement garages. Nevertheless, it is an improvement on the Maybach 62, which was, as its name suggested, 6.2 metres (20ft 4in) long. That car was killed off after Mercedes failed to convince the small circle of super-wealthy customers that it was an acceptable alternative to a Rolls-Royce or a Bentley. Now Mercedes appears to be lowering its expectations, spinning out Maybach as a posher version of the S-class saloon. The company says the V12-powered S 600 model has the quietest cabin of any car in the world and is 8in longer than an S-class long-wheelbase model. Expect to see it ferrying clients to their private jets early next year.
---
Browse the used Mercedes for sale on driving.co.uk
---