Lewis Hamilton's £165,000 luxury Maybach limo is up for sale ... on Auto Trader
Luxury as standard
IT MAY have had two previous owners in three years, but when one of the is Formula One champion Lewis Hamilton, who cares?
The four-time F1 world champion's luxury Mercedes-Benz S600 Maybach has gone up for sale on Auto Trader for a cool £104,990.
That's a steal when you consider this car's provenance, and the fact that the plush motor would have cost more than £165,000 when new.
---
Browse NEW or USED cars for sale
---
The car was listed for sale during Lewis Hamilton's win of the Azerbaijan Grand Prix and the advert boasts of a host of luxurious extras and upgrades fit for a racing world champion.
When ordered from the factory, it was upgraded with costly extras, including 22" alloy wheels, a panoramic glass sunroof, rear seat entertainment package and Burmester audio system, making it considerably more valuable than other S-Class models on the market.
Other posh features include massaging seats, self-closing doors and privacy blinds that rise at the touch of a button.
In 2015, Hamilton shared an Instagram picture of himself posing alongside a Mercedes-Benz Maybach S600, telling fans: 'My new whip!!! #Maybach #Boss #Mercedes'.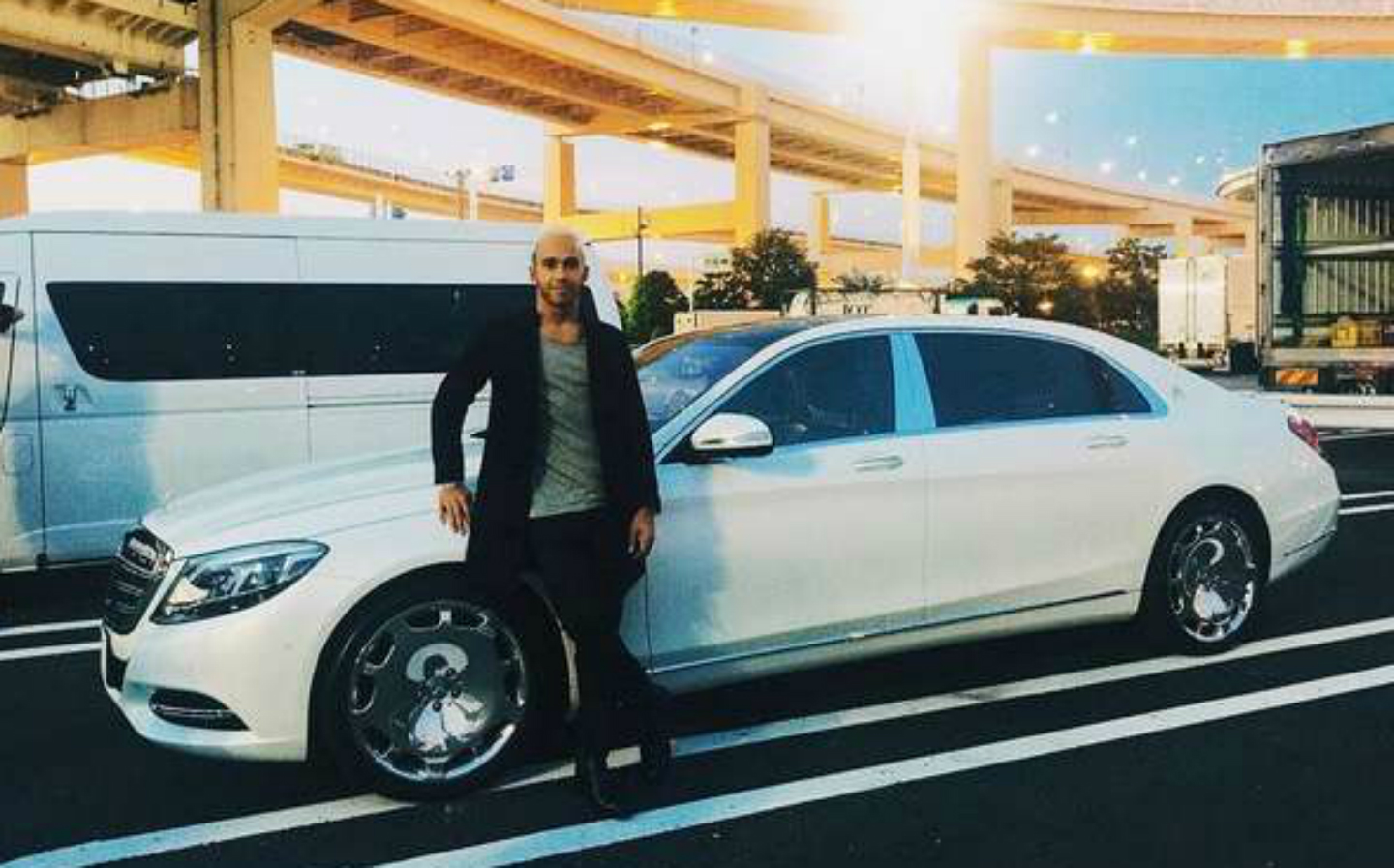 It features a 6-litre, biturbo V12 engine boasting 520bhp, making the long-wheelbase limo capable of accelerating from 0 to 60 mph in five seconds. And the vendor says it has a warranty lasting until September.
Other cars Hamilton is reported to have owned are a little less comfortable than the Maybach. They include a Mercedes-AMG SLS Black Series, the Ferrari LaFerrari, McLaren P1, a Koenigsegg and Pagani Zonda.
Erin Baker of Auto Trader said: "This is a seriously luxurious car. The standard S-Class is one of the swankiest cars that Mercedes makes, and this Maybach edition is even more high-end, featuring ultimate comfort mixed with cutting-edge technology."
"As a Mercedes F1 driver and a four-time world champion, it's no surprise that Lewis wanted the best of the best. Mercedes must have offered him something pretty special to replace this one. Maybe it's the new Mercedes-AMG Project One hypercar."
The car is being offered for sale by GC Motors, a luxury and sports car dealer founded by Guy Castleton, in 2004.
Driving.co.uk contacted the company, to ask what proof was available of the car's past (two) owners, but at the time of going to press, we were told "no managers are currently available to discuss the car."
Tweet to @squarejames Follow @squarejames
Gallery: tea for two served in Maybach 'Ultimate Luxury' SUV