Learner drivers: why it pays to go to far-flung places if you want to pass first time
The Outer Hebrides: cold, remote and the perfect place to take your driving test
---
Published 09 November 2015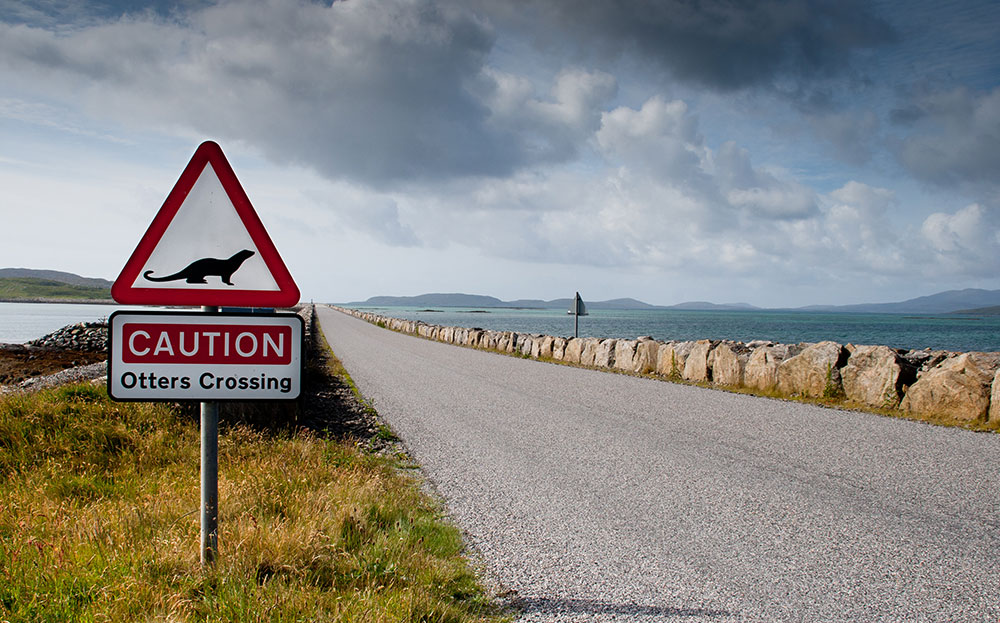 THE ISLE of Barra in the Outer Hebrides has no traffic lights, roundabouts, pedestrian crossings or, really, more than one main road, writes Louise Callaghan.
---
Click to read car REVIEWS or search NEW or USED cars for sale on driving.co.uk
---
There's no such thing as keeping up with the traffic because there isn't any, and going more than 30mph is almost impossible anyway. Cows wander blithely into the road to chew the grass growing in the middle, sheep stop to rest in passing places and slow-moving tractors ply the single-track lanes.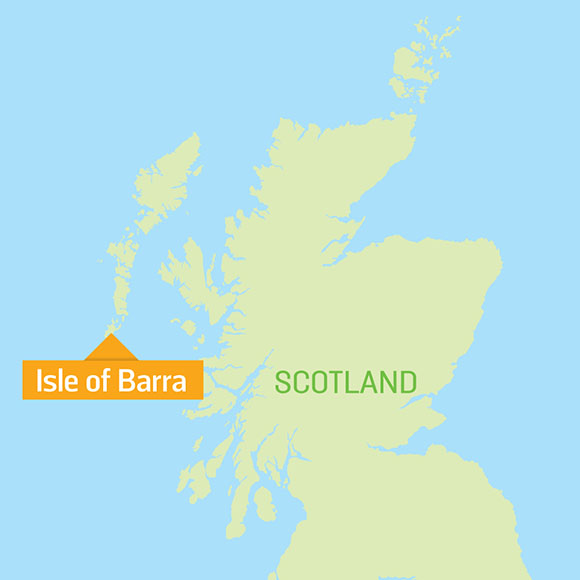 The perfect place, then, to take your driving test. I've flown here — an 80-minute flight from Heathrow to Glasgow, followed by an hour or so by plane to the island — because I've failed my test four times in England.
I'm partly to blame — my driving let me down — but according to statistics it's not just me. The pass rate at Belvedere, my local test centre in southeast London, is the lowest in the country: just 30.3%, according to government figures published annually by the Driver and Vehicle Standards Agency. The frenetic pace of the traffic combined with the belligerent attitude of seasoned city drivers mean that learners need lightning reactions and nerves of steel, neither of which I possess.
Contrast that with the rolling hills and silent single-track lanes of the Isle of Barra, 60 miles off the west coast of Scotland, which has a pass rate of 81.3% — the second highest in the UK after Mallaig in the Highlands. Admittedly only 16 people took the test on Barra last year, but those still look like pretty good odds.
As legions of terrified driving instructors can attest, I need all the help I can get. It's not so much that I'm bad at driving per se; more that I'm bad at driving tests. Nerves, blind fear and bad luck conspire to make me a gibbering mess who can't successfully pilot a mobility scooter, let alone a car.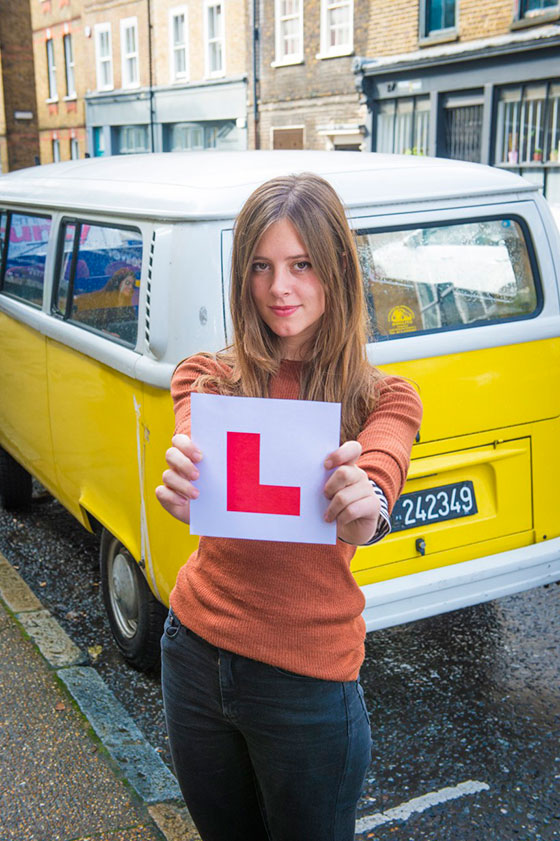 Many of my friends in London have failed multiple times. Some have given up taking their test because of the expense of lessons; others because it has become a nerve-racking experience, particularly for the women I know. The men tend to pass with fewer attempts. It is also true to say that people of my generation — I'm 25 — regard learning to drive as less of a priority compared with their parents. For me, because of my job as a journalist, it is a hindrance that I can't avoid.
I assumed — naively, with hindsight — that the Lake District would be a bucolic backwater compared with London
It's a point sometimes missed that you can take your driving test anywhere in the UK — you're not tied to your local test centre. You can also take the theory exam in one place and the practical test (the bit I keep failing) in another. It doesn't matter which of the 381 UK test centres you book at, the cost of the practical is the same: £62 (on a weekday before 4.30pm) or £75 (in the evening, on bank holidays or at weekends).
My first attempt at taking the test in a rural area was unsuccessful. I assumed — naively, with hindsight — that the Lake District would be a bucolic backwater compared with London. But Barrow-in-Furness was almost as busy as some parts of the capital, with cars rushing pell-mell and throngs of pedestrians and cyclists. For my plan to work, I needed somewhere really remote and Barra — population 1,174, according to the latest figures — seemed the ideal place.
True, taking your test on Barra does pose other problems, not least finding a car to do it in and someone to help familiarise me with the roads. There are many sheep farmers here but not a single driving instructor. After a series of phone calls my problems are solved by Hugh MacNeil, who runs the island's hire car business. As well as this, he is the postman, mechanic and now — he agrees — driving instructor.
"No bother," he says down a crackling phone line. "I'll pick you up on Sunday."
There's no runway on Barra, so the plane — a tiny de Havilland Twin Otter that seats just 19 passengers — lands directly on the white sand beach. Hugh meets me with one of his hire cars, a Nissan Note that I have insured using Marmalade, which provides short-term cover for learners.
All goes well, though the livestock is a distraction, especially when I encounter a flock of sheep. What if I actually kill a member of this free-range petting zoo during my test? Or what if I only half-kill it, then have to get out and end its suffering while the examiner is watching?
Hugh is unruffled. "You'll be fine," he says. "Just don't get out of the car if there's a seal on the road. They'll bite you really bad."
The tiny, tightly curved roads take some getting used to. Rather than concentrating, London-style, on avoiding the myriad fast-moving objects within a 7ft radius, I have to look miles ahead to make sure I have time to get into a passing place if another vehicle comes along.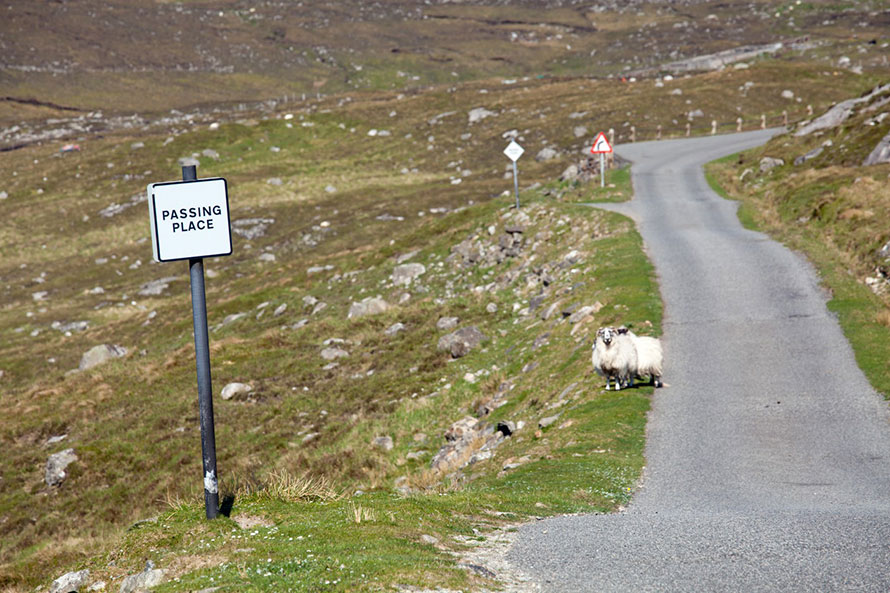 An English couple staying at the same B&B as me are horrified when they find out I'm learning to drive on the island. "These roads are treacherous," one of them warns. "We've never been closer to crashing — it's the blind corners and single-track roads."
Sandra Macdonald-Ames, an advanced driving instructor based in Llandrindod Wells, Powys, whom I consult by phone about how best to prepare for rural driving, agrees. Although at first glance driving in a low-density environment with quiet roads may appear easier, she says, all drivers will find it challenging to adapt to new circumstances after they pass their test.
"If someone is not used to that type of driving, because it's a different skill set, it'll throw even the most experienced," she says. "While rural drivers could find it difficult to navigate fast-changing traffic, city-dwellers going to the countryside could find it hard to know how fast it is appropriate to drive on a road with a national speed limit."
I see no more than seven other cars during the entire test
As the day of my test arrives, I am hoping I can adapt to the new surroundings. Hugh and I drive down to meet the examiner at Castlebay quay, from where you can see Kisimul Castle — the historic seat of the MacNeil clan, to which about a third of the islanders belong — in the early morning sunlight in the middle of the bay.
The test centre is not the usual drab set of council-owned buildings but the dozen-odd parking spaces next to the dock. There's no visible office; the examiner arrives on the morning ferry only on days when a test is booked and leaves on the next available boat.
As we drive around the island at a steady 30mph, the examiner puts me through my paces. We do a reverse round a corner, stop at a passing place to let a van go by and repeatedly negotiate the island's four speed bumps.
The fact remains, however, that I see no more than seven other cars during the entire test. Even the sheep stay lurking on hillsides and away from my bumper. As we turn back towards the town, I'm feeling vaguely hopeful, but also worried that I forgot to check my mirrors a few times — plus I nudged over the speed limit in the 20mph zone. I turn off the engine and the examiner rustles her papers, then looks up. "You've passed," she says. "But you received five minors: two for hesitating at junctions."
OK, so I was a bit too hesitant in allowing a car that was admittedly half a mile away to pass the junction before I pulled out, but when there is so little traffic, you tend to treat each vehicle with undue caution. Then again, discretion is the better part of valour — and I've got a certificate to prove it.
The story of my experience has spread rapidly among my friends and many are now putting in for their tests in various remote parts of the UK. As word gets out, I'm sure other hopefuls won't be far behind. Don't be surprised if you find the flights to Barra are suddenly fully booked.
Safety in numbers for L-plate failures
If you need multiple attempts to pass your test, you might forever struggle to live down a reputation as a hapless driver. If you think that's unfair then you're probably right,writes Dominic Tobin.
Evidence suggests that failing your test at least once can mean you are a safer driver, particularly if you are female. A 2010 study for the government by the Transport Research Laboratory found that young drivers are at greatest risk of an accident in the first six months after passing their test. Those most likely to be involved in a crash during this period are men who passed at the first attempt. The lowest-risk drivers are women who have taken two or more practical tests.
Beyond the initial six months, first-time passers have slightly less chance of being involved in an accident but are more likely to drive in an aggressive way and at higher speeds.
"Passing first time does not necessarily make for a safer driver," says Steve Gooding, director of the RAC Foundation. "Young male drivers aged 17 and 18 are two times more likely to be killed or seriously injured than young women of the same age, and have been found to report more crashes in the 6, 12, 24 and 36 months after passing their test."
The difference in risk has not been so obvious since December 2012, when gender-equality legislation prevented insurance companies from offering women cheaper premiums than men. But evidence that female drivers are safer continues to grow.
In the spring, Privilege insurance published the report of a month-long study in which 250 drivers were observed behind the wheel. It found that 24% of men spoke or texted on their phone while driving, compared with 16% of women. Nearly half of men were seen approaching hazards too quickly, compared with a quarter of women.
Failing is normal, according to the latest statistics. Of all drivers taking their first test last year, 47.6% got their licence, according to data from the Driver and Vehicle Standards Agency. Men were more likely to succeed: 51.1% passed first time, compared with 44.1% of women.
Tests are becoming more challenging too. Since 2010, drivers have had to navigate by themselves for 10 minutes by following road signs. Trials are now being carried out where this section is doubled and drivers can use sat navs, introducing another distraction into the car.
Some of those who fail decide to drive regardless. The Driver and Vehicle Licensing Agency does not estimate the number of unlicensed drivers on British roads, but previous research carried out for the Department for Transport estimated that motorists who do not hold a valid licence account for between 0.19% and 0.64% of all hours driven on British roads.
This suggests there could be up to 200,000 people on the roads without a licence.
Hard or easy? Choose your test centre
If you want the best chance of passing your driving test in Britain then head north. Some of rural Scotland's empty roads gave prepared drivers a better than four in five chance of passing their test last year, according to statistics from the Driver and Vehicle Standards Agency, which oversees driver testing in Britain.
Mallaig in the Highlands had the highest rate of 83.3%, followed by Barra in the Outer Hebrides at 81.3%. The only non-Scottish entry in the top five was Whitby, in North Yorkshire, with a pass rate of 69.5%.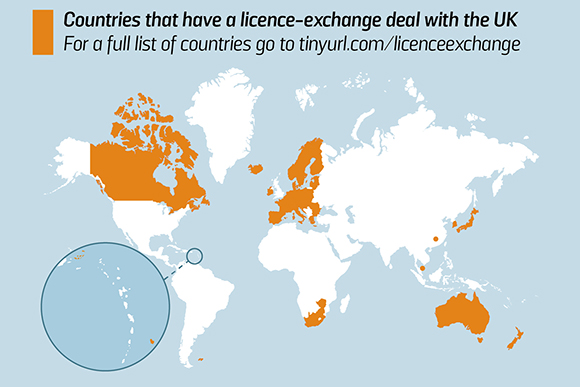 The five toughest test centres are in London and Birmingham. Only the most confident should attempt to gain a licence in Belvedere, southeast London, where just 30.3% of learner drivers passed.
But you don't need to take the driving test in this country to get a British licence. Anyone from an EU nation, as well as Norway, Liechtenstein and Iceland, can exchange their licence for a British one.
The UK also has a licence-exchange arrangement with 15 other nations, including Australia, Japan, Switzerland, the Faroe Islands and, controversially, Zimbabwe, where, because of widespread corruption, a licence can reportedly be bought for £200 without the need to take a practical test.
Test centres with the highest pass rates in Britain
Mallaig, Highlands 83.3%
Barra, Outer Hebrides 81.3%
Kyle of Lochalsh, Highlands 73.5%
Portree, Isle of Skye 71.3%
Whitby, North Yorkshire 69.5%
Test centres with the lowest pass rates in Britain
Belvedere, London 30.3%
South Yardley, Birmingham 31.1%
Wanstead, London 33.0%
Kingstanding, Birmingham 34.8%
Wood Green, London 34.8%
---
Click to read car REVIEWS or search NEW or USED cars for sale on driving.co.uk
---