John Mayhead's Classic Car Challenge
Volkswagen camper van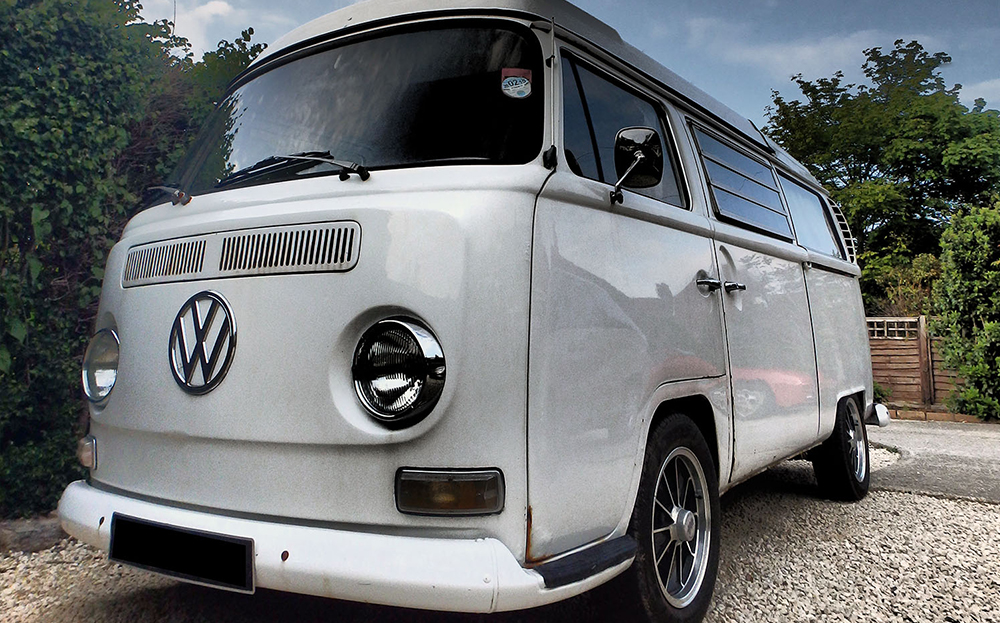 I HAVE now bought three cars and the odds of meeting the challenge look stacked against me. That said, I believe my latest purchase may, with a bit of luck, see me over the finish line.
To recap: the last car I bought was a Porsche 944. I paid £3,150 (out of my kitty of £5,700, leaving me £2,550 to do the work on it).
---
Search for and buy your next car on driving.co.uk
---
Porsche 944 values have been rising strongly in recent months, and the car just needed some tidying to make it a really special motor. I valeted the car, fixed some bodywork problems (which cost £500) and changed the ripped driver's seat; I bought a replacement online for £100 but managed to sell the original for £95. After all the work my balance had shrunk to £2,095 but I got a good price for the finished Porsche, selling it for £6,100 — almost double what I had paid.
I now had £8,195. The sensible thing would have been to buy another car for £6,000, leaving me with some cash to start the restoration. But then I saw a 1970 Volkswagen Type 2 camper van. Its price tag was . . . £8,195.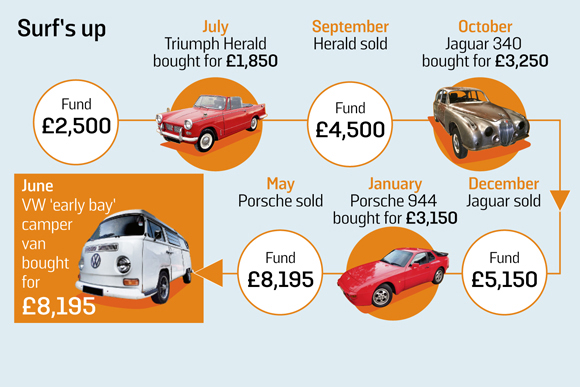 I'm aware of the mountain I have to climb — more than doubling the value of the VW in a couple of months with nothing but my wits, a welder and the bits in my garage, but it is worth a shot.
The thing that may save me is that this is no ordinary classic camper. It it is a rare so-called early bay right-hand-drive Westfalia. Values of the original split-windscreen vans have gone through the roof in recent years, and later campers like mine are starting to follow suit.
OK, so it's not running and the interior is a jumble of bits because of an earlier unfinished restoration, but all the original Westfalia parts are there — even such rarities as the stool, fly-screen and hammock bed. Sorting through the stack of old receipts revealed that the engine had had thousands of pounds spent on it in 2011. I think it just needs a new starter motor and the carburettor cleaned to run properly.
As with any old VW, rust is a problem, but mostly in areas not on show, so my own less-than-pretty welding skills will suffice. The all-important roof and chassis rails are solid and the canvas pop-up roof is new. The camper even has an MoT. I now need to get out my welding gear, sort out the engine and refit the interior. With good examples fetching more than £25,000, I may have an outside chance.