Jeremy Clarkson and The Grand Tour world exclusive for The Sunday Times Magazine
Grab the souvenir edition this weekend
---
Published 28 October 2016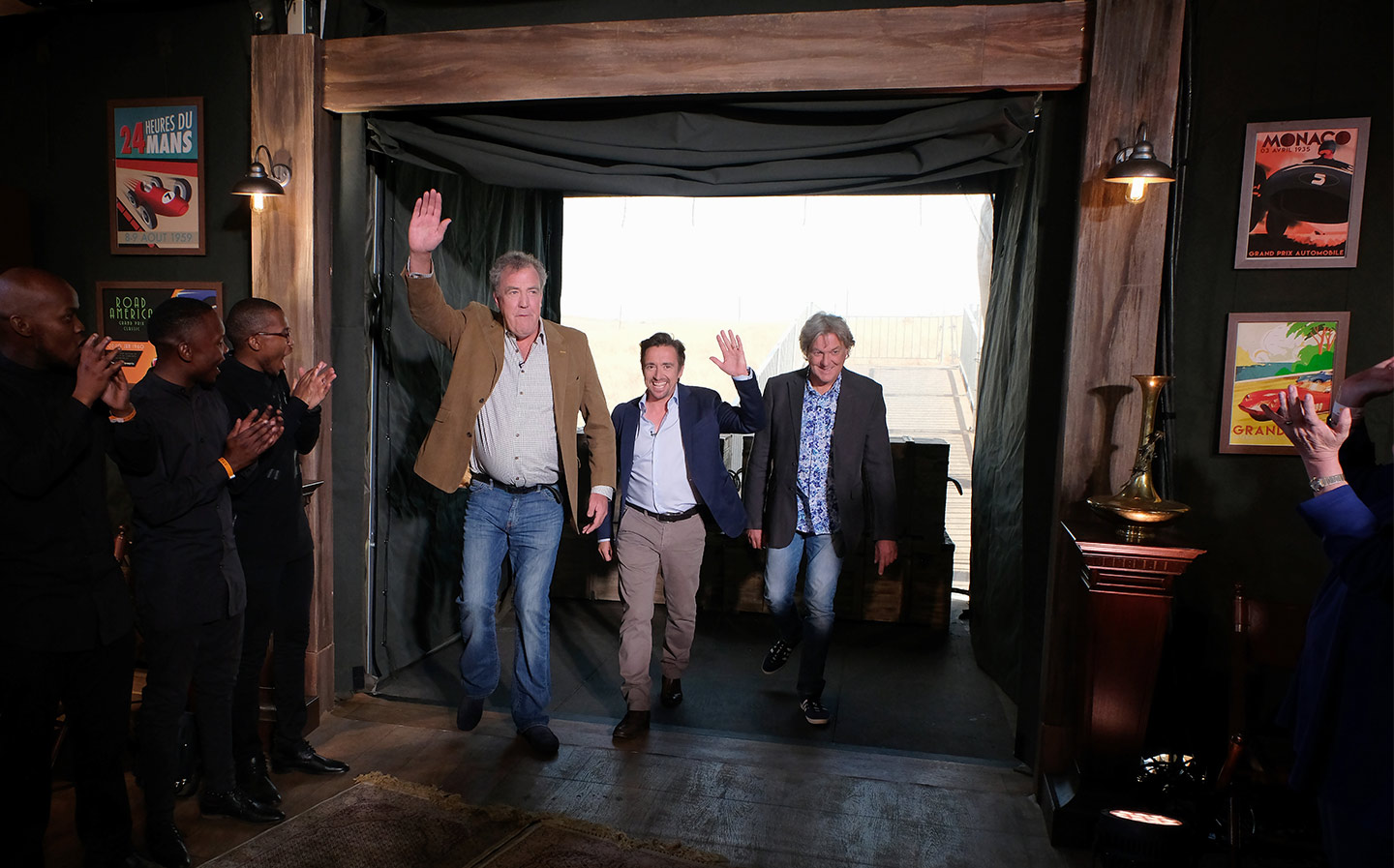 THEY'RE BACK … and they've got a tank. This weekend The Sunday Times Magazine has been hijacked by Jeremy Clarkson, Richard Hammond and James May to celebrate their new Amazon Prime show, The Grand Tour.
The special souvenir edition sees the terrible trio spill the beans on booze, the BBC and their blockbuster motoring spectacular, with a world exclusive interview and behind-the-scenes details about the new show.
Kicking things off, Camilla Long meets the three presenters in the back room of a London pub for a no-holds-barred examination of what it was like to lose everything — after that "fracas" — before building a new TV show from scratch.
---
Browse NEW or USED cars for sale on driving.co.uk
---
Clarkson, Hammond and May then each tell us about the new venture in their own words. The Sunday Times columnist Clarkson reveals that, having lost the rights to the Top Gear format,  he was glumly sitting at home when he had the best idea for a new motoring show … in the world. Hammond says he's delighted to be roughing it around the globe in a big tent, while May ponders the fact that three old blokes have found themselves right at the cutting edge of 4K streaming TV.
For the truth about the team's struggle post-Beeb we turn to Andy Wilman, the executive producer who reinvented Top Gear with Clarkson in 2002. Just 18 months ago he had no Stig, no hangar and no ideas. Then came a crucial phone call.
In addition, the script editor Richard Porter gives us the lowdown on the expensive cars, exotic places and loud explosions to expect when the new show hits our screens on November 18.
Finally, if you think The Grand Tour is as simple as packing a tent and hitting the road, think again: we find out why there's a little bit more to pitching a state-of-the-art, 70ft-long, 48-ton studio tent than hammering in some pegs.
Don't miss The Grand Tour takeover in the Sunday Times Magazine, this weekend.