I've caught the racing bug after my season in Caterham Tracksport
The highs and lows of an inaugural season in club racing
---
Published 23 January 2015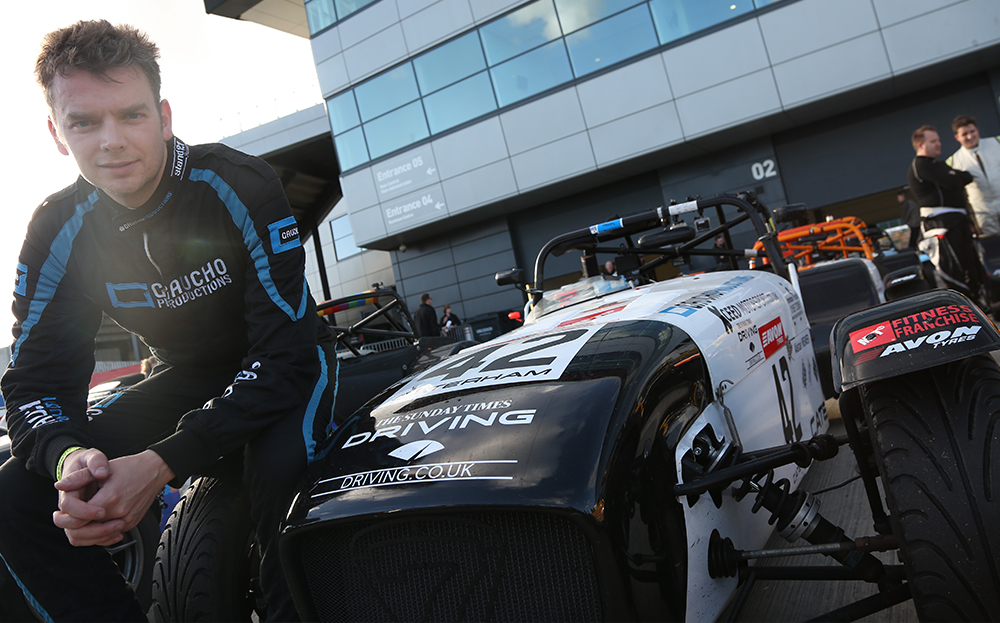 Photos by Jon Bryant, Snappyracers.com
IN THE 1971 film Le Mans, Steve McQueen claims: "Racing is life. Anything before or after is just waiting." It's a classic line from a classic movie, but only after a season of amateur motor racing do I truly understand it. Last March I set out to discover what it meant to be a racing driver and now, at the season's end, I confess to being an adrenaline junkie, desperate for another hit.
---
Search for and buy your next car on driving.co.uk
---
Readers may remember that I entered the Caterham Tracksport Championship in a car supported by driving.co.uk. Tracksport is a one-make series for committed amateurs in which all the cars are identical. The Caterhams can trace their origins all the way back to the Lotus 7 of 1957 but their simplicity is part of the appeal. They have none of the namby-pamby driver aids you find on a modern road car.
The gearbox is an old-school H-pattern, and there is no antilock braking or even power steering – not that you need it in a car that weighs less than half a Ford Fiesta (500kg). It's driving in the raw, a pursuit that requires an understanding of the laws of physics and how to get the most out of them.
The only sop to modernity is a Racelogic Video VBOX system, which uses GPS and video technology to monitor your progress on every lap. It's an everyman version of the sort of setup the professionals use and it's invaluable. Before long you're screaming at the digital display, despairing that you've lost a couple of tenths in the middle sector.
Every race weekend consists of a day's testing followed by qualifying and two 30-minute races, on the Saturday and Sunday. Testing is normally arranged by the circuit or the track-day organiser Bookatrack and is critical to the process of fine-tuning both yourself and the car.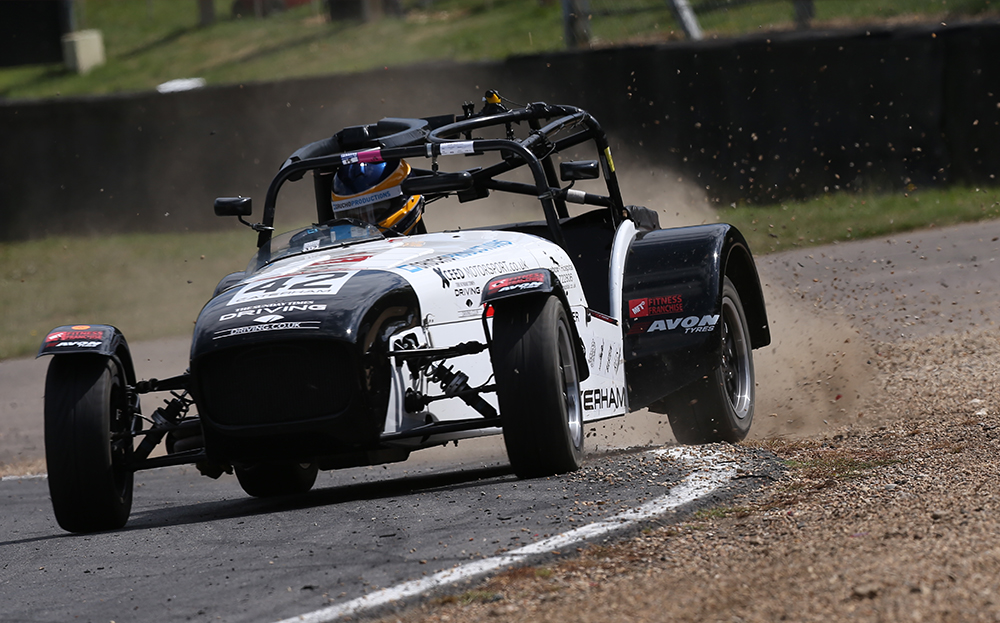 There's no denying that it all takes some getting used to. You sit just a couple of inches above the ground, pinned by a six-point harness to a foam seat moulded to your backside in a car that's little more than a web of steel tubes. You're wearing fireproof underwear, a garish onesie (most prefer to call it a race suit), a balaclava and a full-face helmet. And when you're doing more than 100mph, you can literally reach out and touch the track.
Then there are the other drivers. I'd barely got used to going round on my own when I found myself at Snetterton, in Norfolk, hurtling towards turn one with 20 other thrillseekers. In identical cars, everyone's trying to take the same corner at the same speed at roughly the same time, which can get a bit fruity.
A rival admitted to feeling physically sick on the start line, and while I've never been quite that bad, there have been times when I've needed a wee
A rival admitted to feeling physically sick on the start line, and while I've never been quite that bad, there have been times when I've needed a wee. Coping with fear and the adrenaline that comes with it is a big part of motor racing. One of my sponsors, MFT, is run by an ex-army captain, Jon Reynolds, who served in Afghanistan.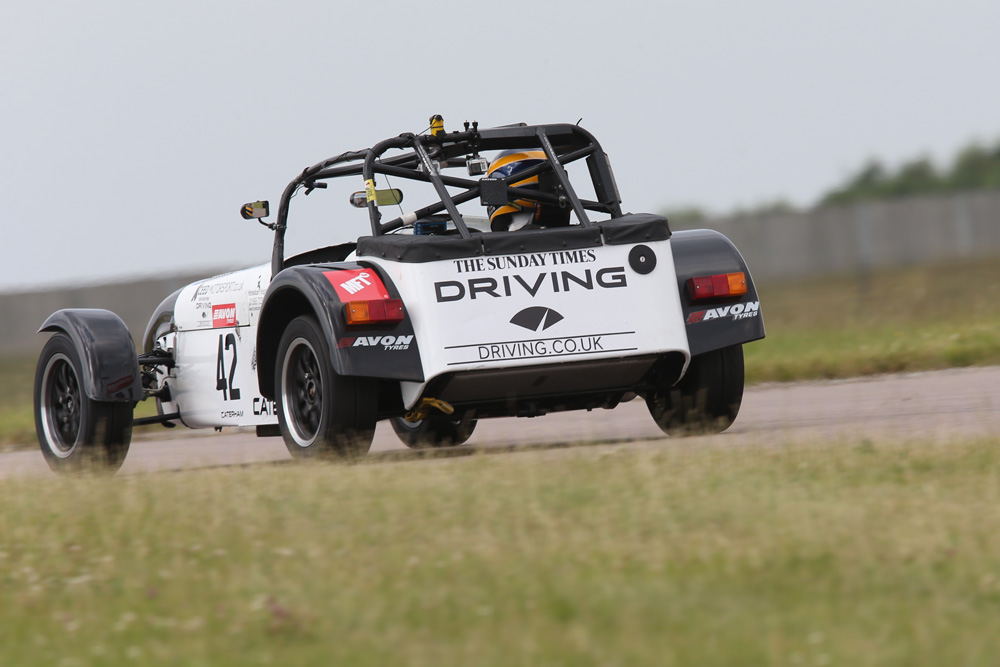 "It's all about managing fear and turning it into positive energy," he says. Reynolds had me visualising the first lap of every race so that my body would be ready to respond to every eventuality. It's a trick Formula One drivers also use and it works. When racing at Rockingham, near Corby, I was late to the grid, wasn't mentally prepared and made a complete hash of the start. Lesson learnt.
These tricks also extend to the psychology of your fellow racers. If you're charging down the inside of someone at 90mph, it's important to predict how they're going to react. Who's going to panic? Who'd rather push you off the circuit than give you space? It took me a few races to work out who was who (and, yes, they know who they are).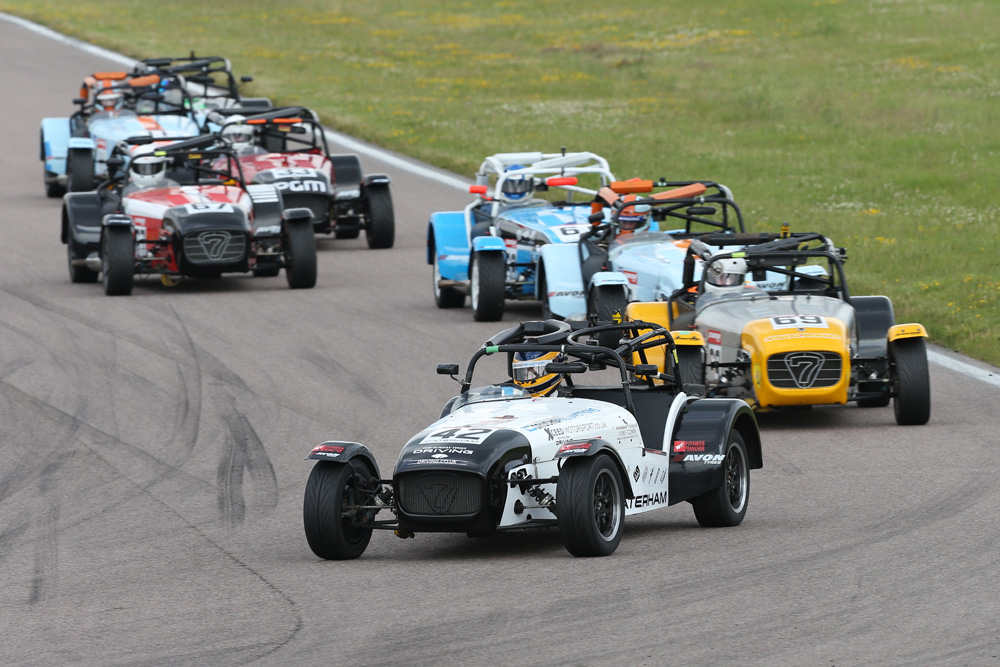 You also learn a lot about yourself. When you're heading into the infamous Bomb Hole corner at Snetterton side by side with another car, you soon discover whether you're inclined to lift or brave it out. For the record, I'd like to think I'm hard but fair, and any accusations from other drivers that I'm a weaver by both name and nature are vigorously denied.
I spotted another car in my peripheral vision hurtling towards me at 60mph. He made contact just beside my right hip. It was a frightening moment that destroyed the car's chassis and left me with a dose of whiplash
Circuit and car safety have improved dramatically since the killer years of the 1960s and 1970s but motor sport is still inherently dangerous, as I found out at the Zolder circuit in Belgium. As I turned into a 90-degree right-hander early in the race, I spotted another car in my peripheral vision hurtling towards me at 60mph. I instinctively tried to steer away but he made contact just beside my right hip. It was a frightening moment that destroyed the car's chassis and left me with a dose of whiplash, but I was otherwise unhurt.
The car was rebuilt and I was back in the saddle for the next round at Rockingham. Caterhams may look quite vulnerable but they have a good safety record. There was one serious injury in our championship but the driver's now recovered and is racing again. The cars are also relatively cheap to fix. If you race a Porsche, every mishap costs a fortune, but a new front wing for a Caterham costs £57 and can be bolted on in moments.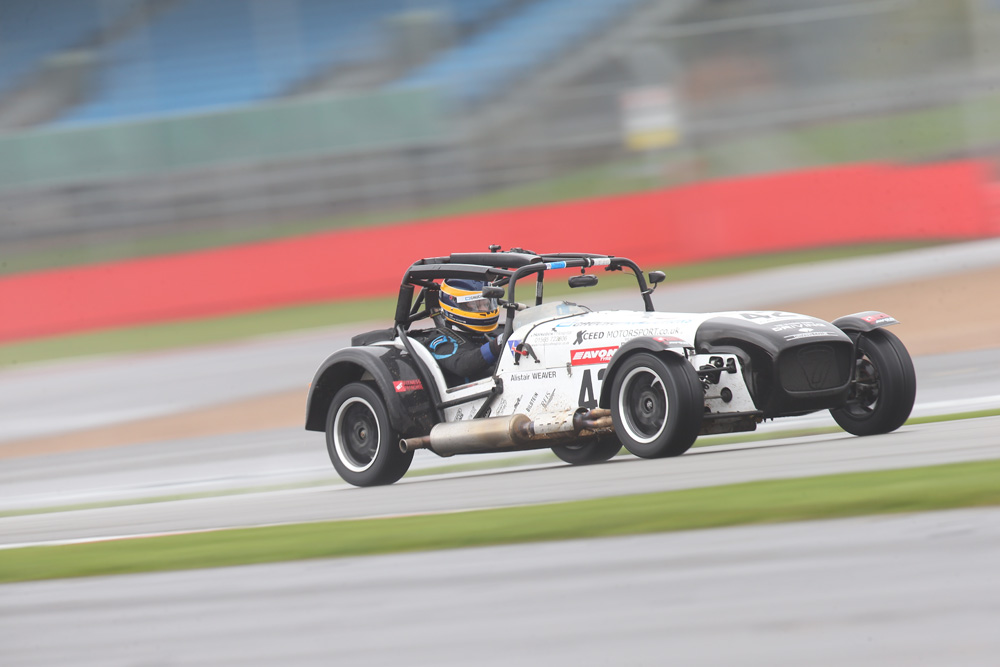 Although the racing on the track is fierce, the atmosphere in the paddock is anything but. As one driver's wife put it, "This is really a social club with a bit of racing thrown in."
Everyone has their own story to tell about why they got involved. Nick Portlock was treated for Hodgkins Lymphoma in 2010 and took up Caterham racing as part of his rehabilitation. He finished third in the championship this year and is an inspiration to us all.
For me, this is really what it's all about. I gave up on my aspirations of being a Formula One driver more than twenty years ago but Caterham racing gives me leave to fantasise about what might have been. In a one make series there is nowhere to hide and the racing is incredibly close. In qualifying for the second round at Donington Park, the top 19 drivers were separated by less than 1.5sec around the full 2.49-mile Grand Prix circuit. To put that into context, the top 10 drivers in final qualifying for the Abu Dhabi Grand Prix were separated by 2.4sec.
Over the course of the year, I've experienced a huge range of emotions. I broke down in my first race, crashed (twice), raced in the rain, pulled off some (in my eyes heroic) overtaking manoeuvres and was called to the naughty boys room for exceeding track limits at Silverstone. The only thing I didn't do was win but a best finish of fifth isn't too bad for a rookie year.
Most importantly, though, I've had a great time and I'm already planning next year's campaign. Caterham racing is built around a ladder of opportunity and next year I'm planning to upgrade my Tracksport to a Supersport car with more power (140bhp) and a limited slip differential, which will make a dramatic difference to how it drives.
Now I'm like every other racing driver in the "off-season" – chasing sponsorship and trying to go light on the Christmas dinner as I long for the start of pre-season testing. Be in no doubt: the racing bug is very real.
---
Search for and buy your next car on driving.co.uk
---
How much does it cost to race in the Caterham Tracksport Championship?
The car: The car I race dates back to 2008 and is worth around £15,000 in Supersport guise, but Caterhams hold their value exceptionally well so I'd expect to get most of that money back if I came to sell it.
Equipment: Helmet, race suit, gloves, boot and HANS (Head and Neck Support) device will set you back from around £1,000, although you may want to spend a bit more than that to make sure you get maximum protection and comfort. The Motor Sports Association, the UK governing body, recommends you buy the best equipment that you can afford.
Entry fees: Race and championship entry fees amount to around £4,500 for a 16 race championship spread over eight weekends. Testing is optional but hugely beneficial and is priced from around £200 per day depending on the circuit (see bookatrack.com).
Tyres: You'll probably get through at least four sets of tyres in a season at £400 a set.
Damage: Bumps and scrapes are inevitable but Caterhams are comparatively cheap to fix – a front wing, for example, costs £57, while a rear is £117.
Miscellaneous costs: Of course, you need to transport the car, fuel it and house it. Realistically, a basic budget would be about £8-10k but if you want to be run by a professional team (nice but not crucial for success), you could easily spend three times that.