Me and My Motor: Chris Harris, the new star of Top Gear, on his life in cars
A hit with fans thanks to his 'unhinged geekery'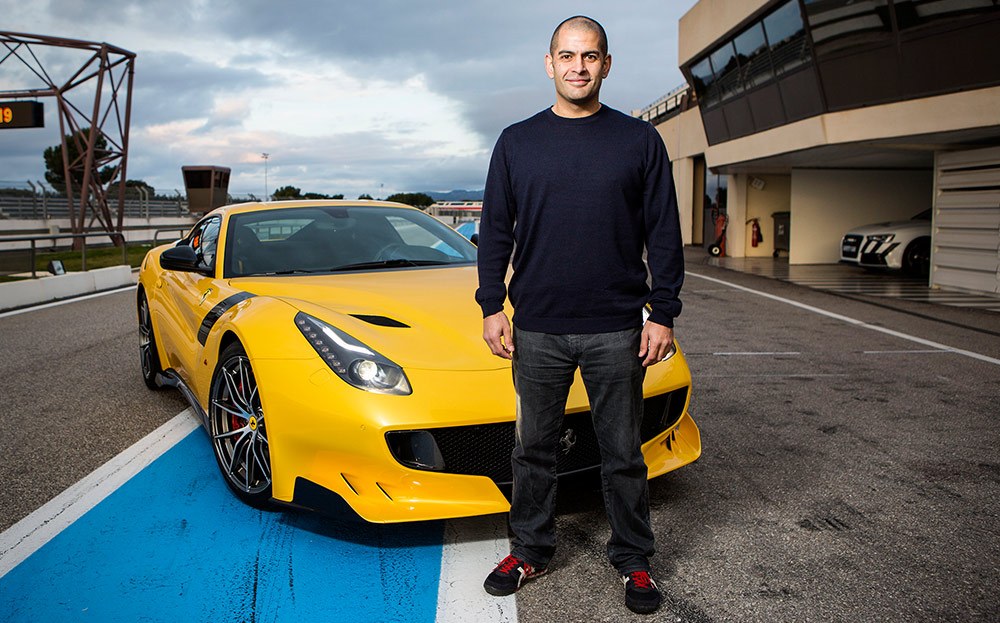 RELAUNCHING Top Gear without the trio of presenters who had built it into an entertainment juggernaut was never going to be easy. After the online grumblings and alleged hostilities between Chris Evans and co-host Matt LeBlanc, and Evans's recent stepping down from the show, Chris Harris looks like becoming its unexpected star.
Until now a little-known automotive journalist, he is winning over the doubters with his unpretentious presenting style and what even he describes as "unhinged" levels of "car geekery".
The 41-year-old already had a cult following among petrolheads thanks to his YouTube channel, Chris Harris on Cars, but presenting Top Gear is a dream come true. "My parents used to sit me down in front of it every week to get my 'car fix'," he says.
---
Browse NEW or USED cars for sale on driving.co.uk
---
Harris grew up near Bristol. His mother was an autocross racer in the 1950s and as a young boy he enjoyed her fast driving. But his passion for cars really took hold one Saturday morning in 1982 when his father, an accountant, had to pop into the office and a six-year-old Harris was left to wait in the car with a copy of What Car? magazine.
"I still have that magazine," Harris laughs. "From then on I would sit and learn the numbers at the back, so I could tell you the 0-60mph of all the cars. "
At 16, he got an old Mini, fitting it with bucket seats and a souped-up exhaust. "And then failed my [driving] test." He passed at the second attempt but the Mini didn't last: "Someone nicked it and left it on its roof in the middle of a playing field on fire."
His father replaced it with a Peugeot 205 that he hated initially but grew to love. "It taught me about French cars and it became the first of a string of 205s."
By now Harris was studying English and book publishing (it should have been English and psychology but his father —"who basically bribed me to go to university" — made a mistake on the form). At least he could "spunk" his student loan on a car and when his aunt left him some money, he got a Peugeot 306.
"I say I've got an F12 but I own, like, the rear bumper — the finance company owns the rest."
Work experience at Autocar magazine led eventually to a job as "something like chief ashtray to the assistant to the road tester". Despite his lowly position, Harris was now driving a Lotus Elise: "Back then, I reckoned it was unreasonable not to have 97% of your net worth invested in a car."
A year later came a white 1989 Porsche 911 Club Sport. "My father said something like, 'You have this job that appears to earn you nothing, you can't afford your rent and yet you have this car and it seems to make you happy'. It was the first time he acknowledged the correlation between my happiness and owning a car and showed some faith that it would work out. Four days later he died. I'm quite glad we had that conversation."
As his career as a road tester took off, Harris bought more cars. There was a string of old BMW M3s, a Caterham, more Porsches — thanks to "crazy finance deals" — culminating in a Porsche 993 GT2. In between writing and filming, he takes part in motor racing events.
Settled in Monmouthshire with his wife and their three children, his rides now include a Mercedes CLK AMG Black Series and a Ferrari F12. "I say I've got an F12 but I own, like, the rear bumper — the finance company owns the rest." The joy, though, is all his.
Chris Harris: my life in cars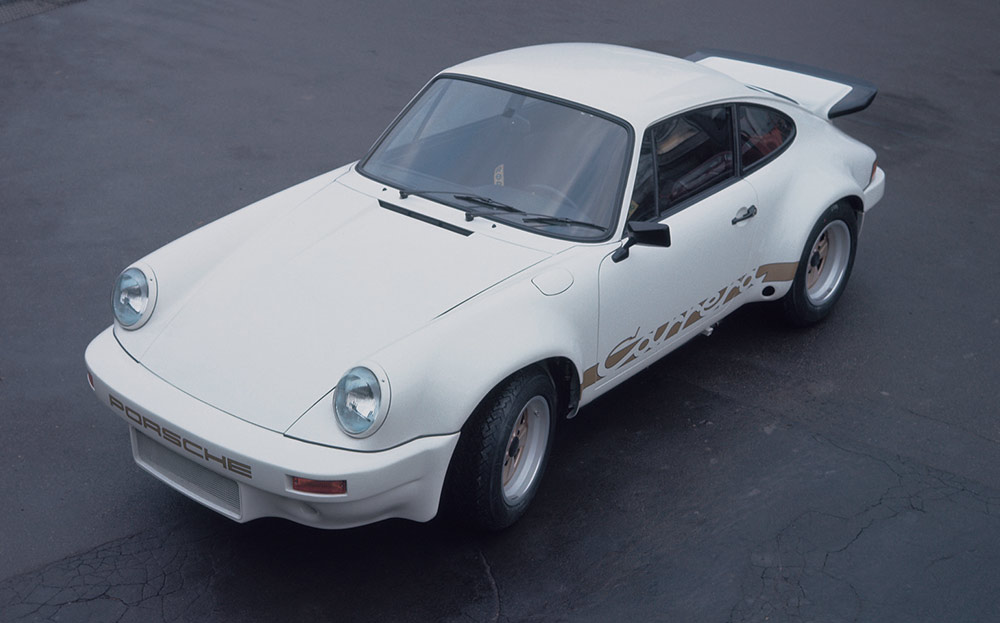 1991 Mini
1995 Lotus Elise
2002 BMW M3
2006 Porsche 911 GT2 (993)
2015 Ferrari F12
My dream car Porsche 911 RS 3-litre (pictured)