Great Drives: Ireland's three Ws
Ireland's beautiful east coast from Wicklow to Waterford via Wexford
---
Published 11 January 2016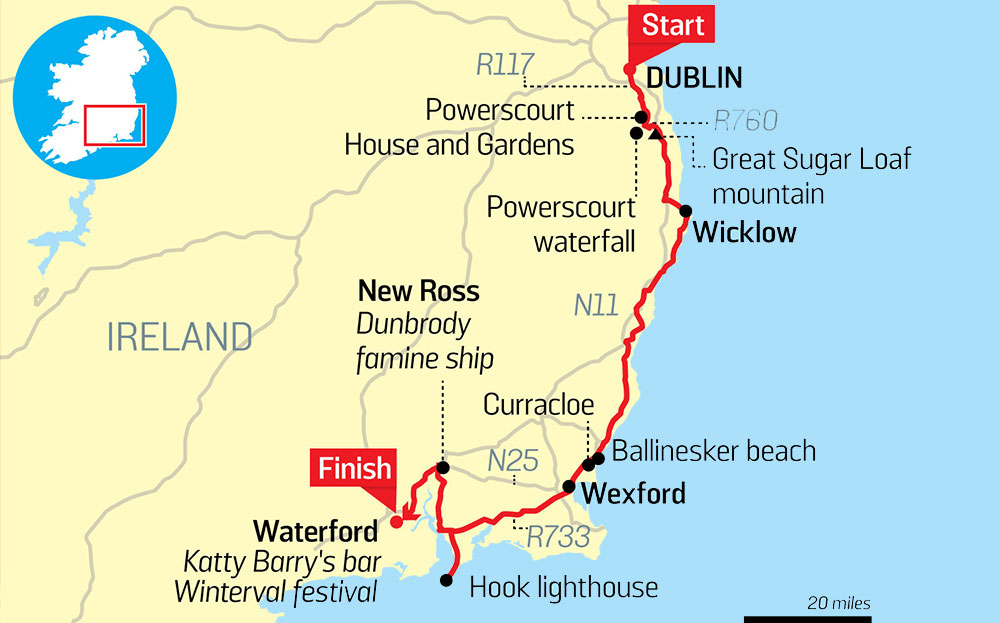 NOTHING MOVES quickly in Ireland, and if you drive fast you feel conspicuously out of place. Motorways built during the Celtic Tiger boom are half empty in winter. After the crash, champagne was replaced by real pain, and even though the economy is on the mend, the expected surge in traffic has been late in coming. You can drive sometimes for miles down Ireland's beautiful east coast from Wicklow to Waterford via Wexford ("the three Ws") without encountering another vehicle, though if you stay on the main roads you'll be missing what you came here for.
---
Browse NEW or USED cars for sale on driving.co.uk
---
The best routes are those that lead from nowhere in particular to nowhere at all. You'll find a hundred places to explore — usually marked by the ubiquitous brown-and-white signs indicating country houses, castles, ruins and beaches. Each one has a story to tell; the best way to learn about the history of Ireland is to meander and — yes — get lost.
There's a joke here about the tourist who stops at a country crossroads to ask directions and is told by a local: "If that's where you're going, I wouldn't start from here." It's true that if you stop for advice there's a good chance you'll have to settle for a long soliloquy, touching on the best route you should have taken — and a better time of day or time of year to have set off. But then, after a couple of days, your tempo will have slowed to the point where such diversions are welcome.
Dublin is the place to start, and what a great introduction it is — a city where historic buildings are interspersed with hip bars full of youngsters having a good time. For anyone used to driving in big cities in Britain it's a breeze to find your way round, too. And there's always the Liffey running through the middle to help you navigate.
When you've had enough, head for Wicklow's Great Sugar Loaf mountain along the R117 and R760. The route climbs past Powerscourt Gardens, ranked among the top gardens of the world by National Geographic, and the nearby Powerscourt waterfall — a spectacular 400ft high (though access to it was closed when I visited).
Then head for the beach —yes, in winter. Ballinesker beach, Curracloe, just north of Wexford, and about 70 miles south of Dublin, is where the opening scenes of Saving Private Ryan were filmed and is ideal for a bracing walk. Once scoured by salt air, carry on via the R733 to the Hook lighthouse, one of the world's oldest lighthouses still in operation. Built by monks, it has been guiding ships into Waterford harbour for 800 years, powered at various times by coal, whale oil, paraffin, gas and now electricity.
At New Ross, north of Waterford, visit the Dunbrody famine ship. Actors recreate a dark period in Ireland's history when the potato crop failed and hundreds of thousands were forced to emigrate.
Then reach Waterford along the N25 — in time for the Winterval festival, if you can. Once a year, in the month leading up to Christmas, the town is spruced up with lights, market stalls and a funfair, but even if you miss it, Waterford is a pretty market town and the atmosphere is irresistible. A warning: they call this the sunny southeast of Ireland, but it can be bitterly cold and the roads icy. Still, what better excuse than that to visit Katty Barry's bar in Mall Lane, where an open fire and a wide selection of drinks make the perfect end to your Irish sojourn.
How to get there Irish Ferries, Holyhead to Dublin (irishferries.com)
Where to stay Dublin's Spencer hotel, close to the centre and overlooking the Liffey (thespencerhotel.com); Waterford's Tower hotel, central, decent-sized pool and right next to Katty Barry's (towerhotelwaterford.com)
On the stereo The Best of the Pogues
---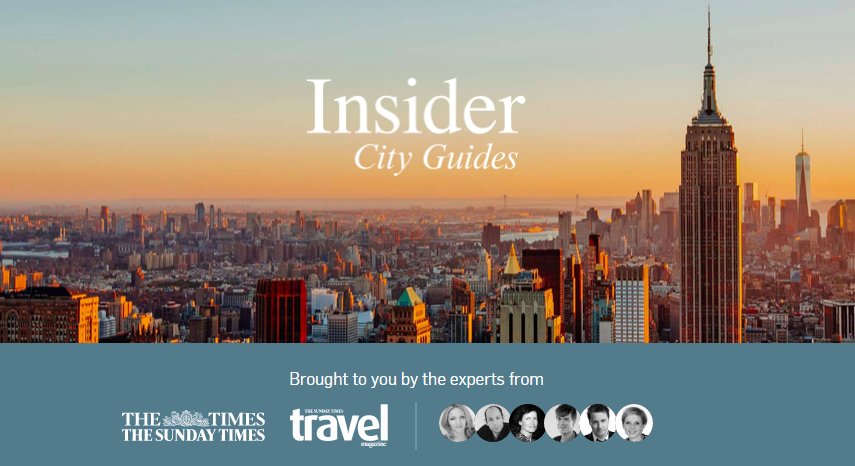 ---