Great Drives: Blackwater estuary
Eyes peeled for avocets and Viking ghosts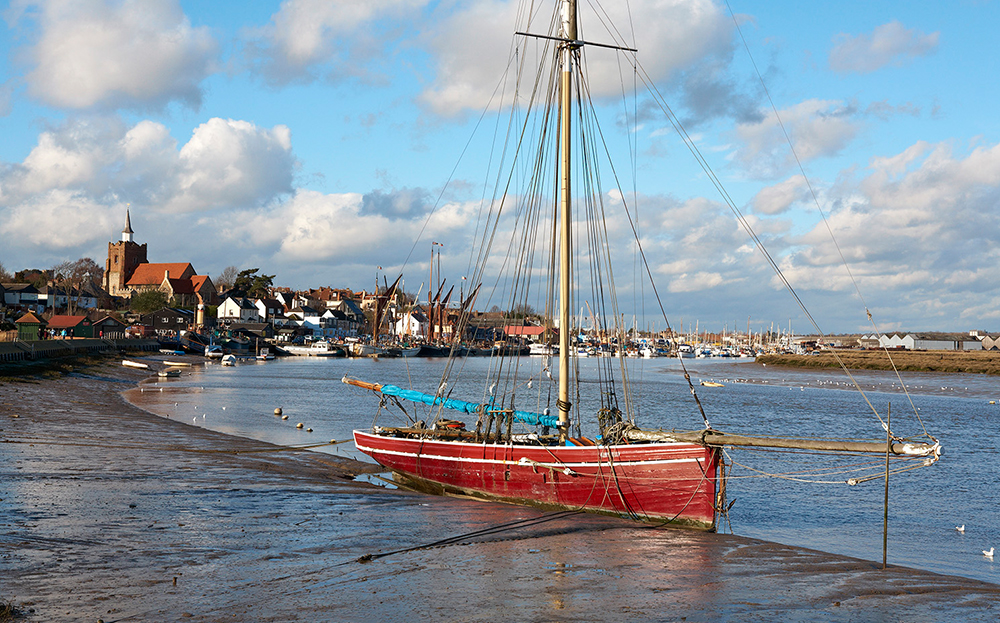 WHY ISN'T the Blackwater estuary better known? There it is, a great big bite out of the backside of Essex, flooded with boats and seabirds, and as beautiful, in its way, as any coastal landscape in Britain. And yet it seems like the last time it made headlines was when Olaf Tryggvason came calling with his Viking army in 991. He made quite a splash back then — walloping the English, and inspiring not just an epic poem but also a huge payoff from King Ethelred: the first instalment of the infamous Danegeld.
---
Click to read REVIEWS or search NEW or USED cars for sale on driving.co.uk
---
But since then? In my lifetime at least, the area has been almost invisible. Not so much Blackwater, as black hole.
From a motorist's point of view that's a good thing. It means that just 40 miles from the M25 you get to something close to wilderness, and only the locals to share it with. I blundered into the area at rush hour on a Friday evening, and the road that loops around the estuary was a joy to drive, even when everyone was hustling their way home. It must be heaven first thing on a Sunday.
In part, that's because of the tarmac. Pick it up at Peldon, just south of Colchester, and follow through 30 miles to Bradwell-on-Sea, and you'll be treated to that rarest of commodities in southeastern England: a sequence of well-kept minor roads, blessed — for the most part — with decent sight lines. In particular, the stretch from Peldon to Goldhanger is a treat, rewarding good work with the gearbox at every turn.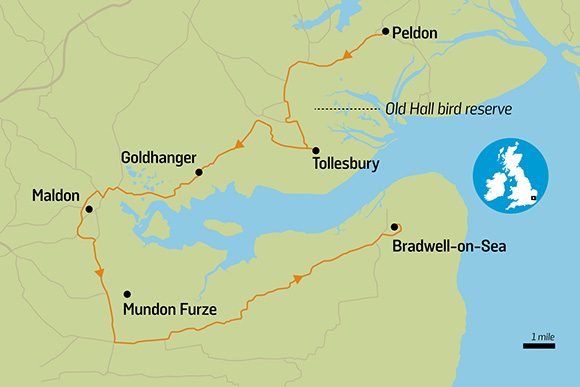 But it's the detours that make the journey really memorable. Every half-mile throws up another chance to sup on the sense of light and space at the heart of this landscape. You can look for marsh harriers and avocets at the RSPB's Old Hall reserve, ponder the fate of the English warriors who tried to stop Olaf Tryggvason at Maldon, and visit the skeletons of ancient oaks at Mundon Furze. Meanwhile, at Bradwell-on-Sea sits one of the oldest surviving churches in England, St Peter-on-the-Wall – recycled out of the ruins of an abandoned Roman fort.
Best of all is the side-trip down to Tollesbury. As you arrive from the west, it looks like any other Essex village: an architectural free-for-all of plaster, flint and brick. But fall out of the back, by the boat yard, and you're in another world. Here, the land dissolves into the sea in a maze of tidal creeks, and time moves as slowly as the oozing mud. If Jason Bourne wanted to lie low for a year or two in Britain, he could do a lot worse than here.
The last stretch of tarmac, up to Bradwell, provides a fitting finale to the trip: and if you're puzzled by how a road to an Essex mud-flat gets to be so smooth, look no further than the decommissioned nuclear power plant at its end. It stopped generating electricity in 2002: but another may soon be built here by the Chinese.
Sounds off-putting? Good. It'll help keep the road nice and empty for my next visit.
Car Lots of bends and corners so take the nimble BMW M135i
Sounds Beneath those big skies the mood gets ethereal – try Coldplay's Midnight
Stay For more of the Essex coastline, try the Pier at Harwich (doubles £120 a night, bed and breakfast; 01255 241 212, milsomhotels.com/thepier).
---