Fun comes as standard with new Caterham Seven 310
Ignore the numbers; it's the grin factor that counts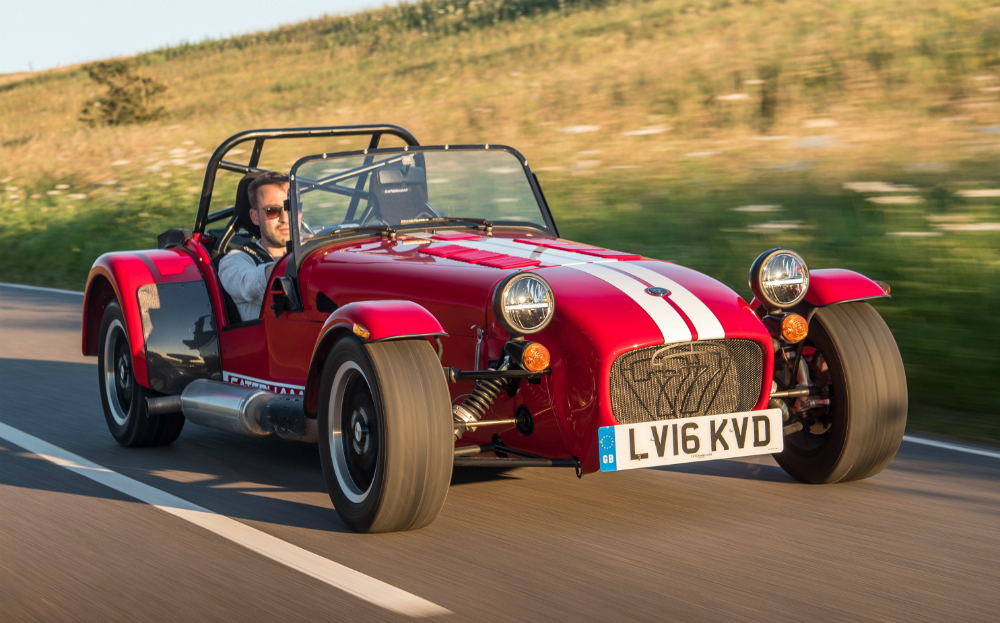 WITHIN the small circle of dedicated followers of British sports car maker Caterham, one model is the stuff of legend, spoken of in reverential whispers by men clutching tankards of real ale, standing at the bar of the Oddfellows Arms: the Seven R300.
Launched in 2002, it was said to boast the perfect blend of low weight, punchy performance and agile handling. Caterham wags liked to joke that it was the most fun you could have in a car without taking your trousers off.
Now the Surrey based car maker says it has some good news for all those who couldn't hitch along for a ride on the wild side the first time round: a new Seven 310 model has been launched, to mimic the formula that earned the R300 rave reviews.
---
Browse NEW or USED cars for sale on driving.co.uk
---
It features a 1.6-litre, four-cylinder naturally aspirated Ford engine which now comes with a high performance camshaft and reprogrammed engine electronics to help generate 152bhp.
In a car that weighs just 540kg (half as heavy as a Ford Fiesta) performance is sufficiently brisk to stand a driver's hair on end: 0-60mph is said to take 4.9 seconds and the top speed is 129mph.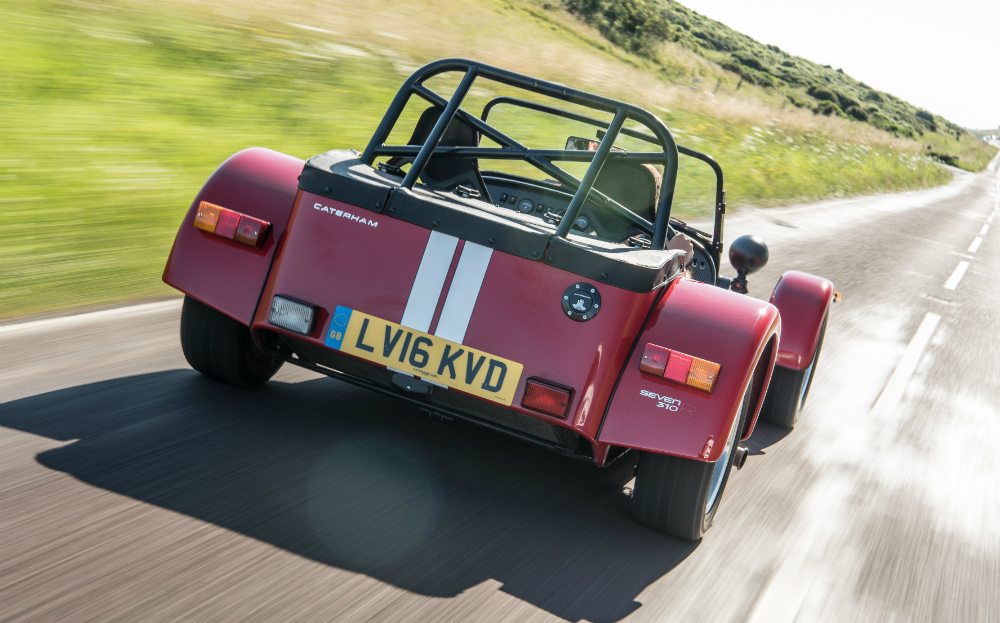 Such statistics, however, count for little when it comes to a car that can dance on its tiptoes like Patrick Swayze. Instead, the true measure should be how big a smile it can stretch across a driver's face – something Driving will find out when it comes to test the Seven 310.
Priced from £21,995, for those who believe it's a rite of passage to build a Seven themselves, or £24,9995, the new model fits between the 270 and 360 and deliveries will begin early next year.