Ford teases electric SUV due to arrive in 2023
Will sit below Mustang Mach-E and above Puma EV in line-up
---
Published 19 December 2022
Ford has released the first teaser image of an upcoming electric SUV due to be fully unveiled in March of 2023 ahead of a commencement of production towards the middle of the year.
Little can be determined as to the new vehicle's styling beyond a pair of thin, L-shaped LED front daytime running lights and a generic SUV profile, but rather more is known about what lies under the body.
As part of a wide-ranging agreement between Ford and Volkswagen, the new model from the American brand will be built on the same underpinnings as the VW ID.3 and ID.4 (shown below), known as the MEB platform.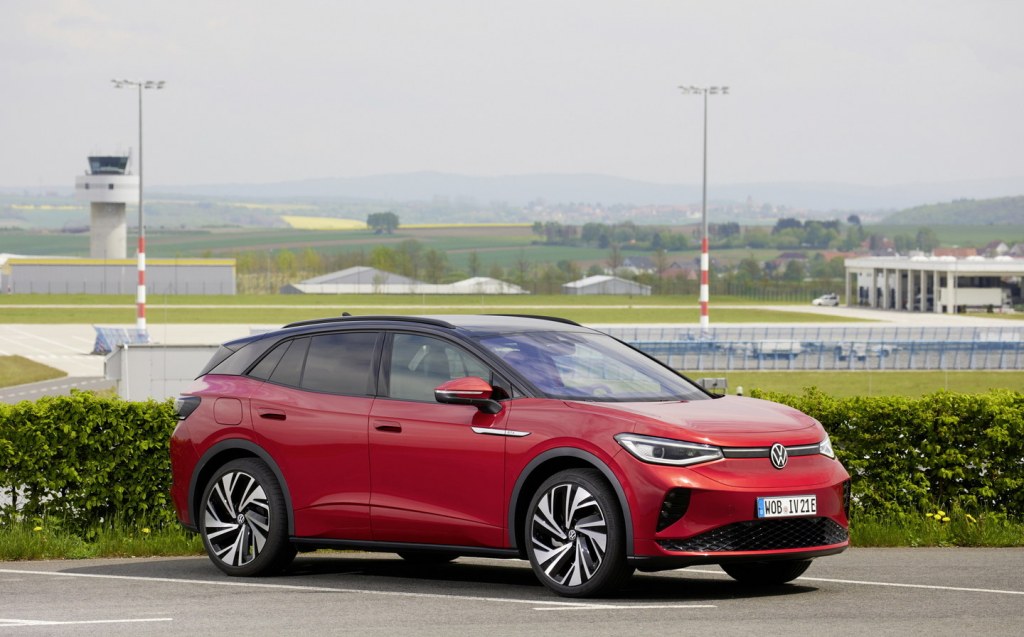 That means a battery with a capacity of up to 77kWh is possible, with a range of 311 miles and a choice of rear- or all-wheel-drive configurations. A power output of up to 295bhp is expected in dual-motor versions, with 148bhp and 201bhp models also likely.  
The latest teaser image of Ford's 2023 electric SUV was released by Ford of Europe's director of marketing, Peter Zillig.
The medium-sized Ford SUV, which will take up a similar amount of room on the road as a Focus hatchback, will be joined in 2024 by another MEB-based EV, currently described by Ford as a "sports crossover". That strongly suggests that it will represent a more rakish version.
In March 2022, Ford of Europe outlined its electrification strategy saying that by 2024 it would have nine electric vehicles on the market. The two new models will join the current Mustang Mach-E and new Puma EV in the car line-up (a strategy known as "Model e", while the remainder will be commercial vehicles under the banner "Ford Pro". Within that is currently E-Transit, to be joined by electric versions of the Transit and Tourneo Courier.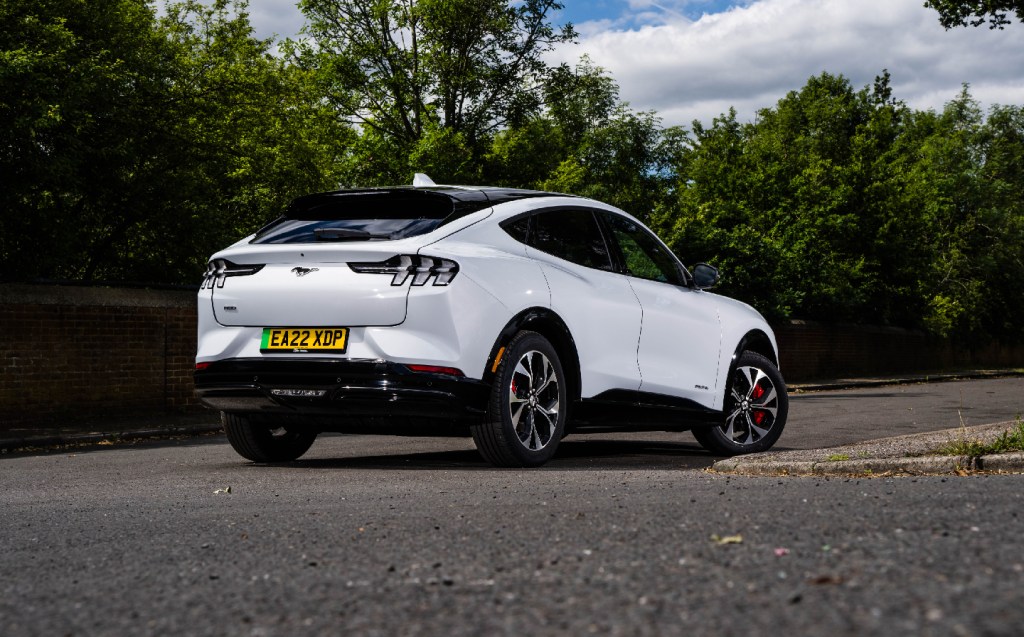 With the exception of the 2024 Puma EV, which is due to be built in Romania, all of Ford's planned electric SUVs for Europe will be built at the firm's Cologne plant in Germany, which is currently undergoing a £1.5bn transformation directly gearing it towards electric vehicle production.
That transformation, Ford says, is one of the reasons it decided to axe production of the Fiesta supermini (which is built in Cologne) by next summer.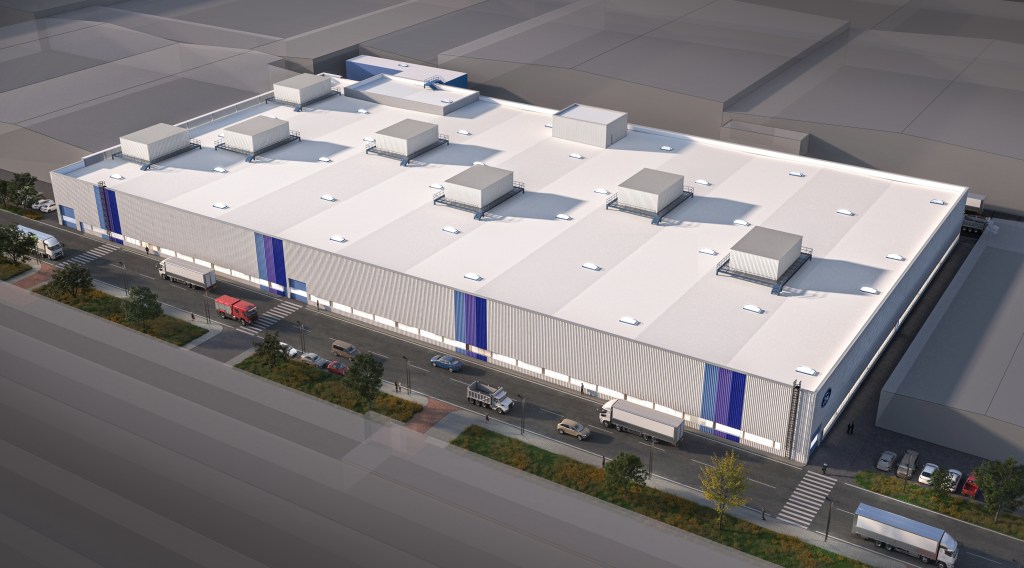 Also due for the chopping block is the company's Romanian-built EcoSport, production of which will be ended to make room for the Puma EV.
Ford of Europe says it plans to sell 600,000 electric vehicles annually by 2026, a strategy set to be aided by a new a 30-45gWh-per-year battery production site near Ankara, Turkey, being built by Ford and its Turkish partners and slated to go online mid-decade.
In addition, the company plans to increase electric and commercial vehicle capacity in Craiova, Romania, under the Ford Otovan joint venture, with the ultimate target of zero emissions for its new vehicles and carbon neutrality across its European facilities, logistics and suppliers by 2035.
Ford's new marketing approach
In response to market research showing that the perception of the Ford brand was a little more staid and sensible than the company might like, it has decided to lean into its American roots and try to embrace a marketing approach that it dubs "Adventurous Spirit".
"Adventurous Spirit is the ethos that will help drive our transformation in Europe, by helping us connect emotionally with consumers who say they know we're American, but don't feel we're American," wrote Zillig.
Though an admittedly nebulous philosophy, the company has said that it has identified four separate strands under the Adventurous Spirit umbrella, namely: "Wild Performance" (the Mustang family); "Urban Escape" (models such as the Puma); "Active Adventure" (the Kuga as well as the upcoming VW-based SUVs) and "Ultimate Outdoor" (off-roaders such as the Ranger Raptor).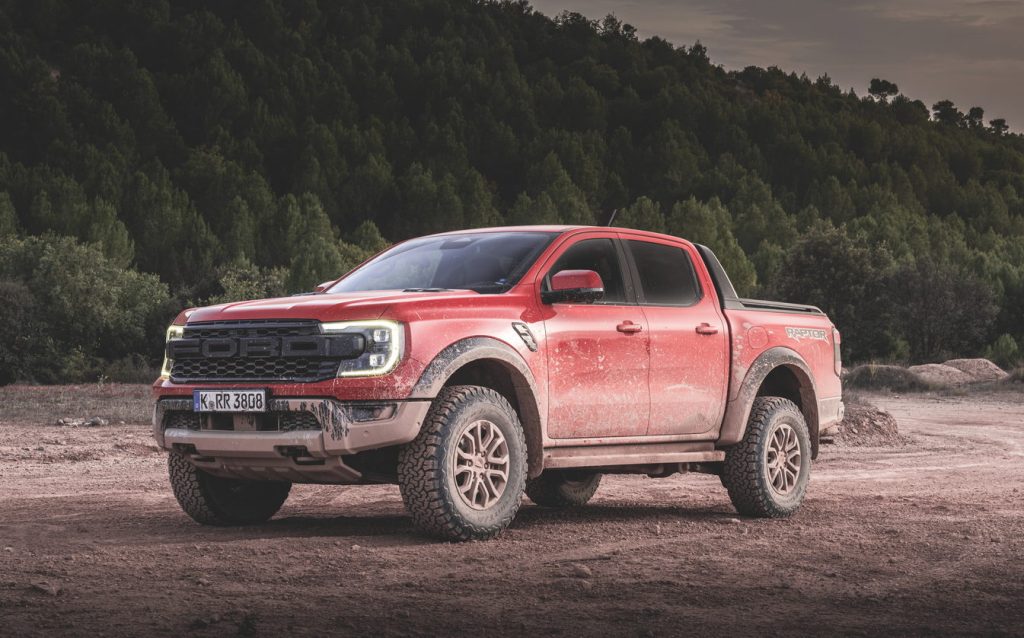 While on a conscious level at least this is likely to be lost on consumers, Zillig says that the company hopes that through changes to its marketing the firm can gradually alter its perception among buyers.
"Our aim? When we ask consumers in future what they feel about Ford, we want them to respond with the notion of Adventurous Spirit, even if they don't realise it. We want them to feel what we feel."
Related articles
Latest articles