Five fast Vauxhalls that set roads on fire
Which is your favourite fast Vauxhall?
NOT ALL drivers after a sports saloon choose an Audi, BMW or Mercedes. Rewind a couple of decades and you'll return to an era when Ford and Vauxhall were the cars of choice for those who preferred the underdog to the top dog.
Fast Vauxhalls, in particular, have been the sort of car chosen by drivers who want to get places in a hurry without paying a king's ransom or attracting too much attention — especially from the boys in blue.
In places, then, Vauxhall has a heritage that it can be proud of. And one that car snobs should give a second look.
---
Browse NEW or USED cars for sale
---
The Luton-based manufacturer has just released its latest performance model.
The 2018 Vauxhall Insignia GSi (pictured above) follows in the footsteps of its potent predecessors; it's fast yet stealthy, comes loaded with equipment and is likely to be good value for money. Pricing is still to be announced, as the car makes its public debut at the Frankfurt motor show, in September.
It uses a 2-litre, four-cylinder turbocharged petrol engine that develops 256bhp. And with four-wheel drive and a system that distributes the torque between the rear wheels, to help improve its agility through twists and turns, good things are expected of the driving experience.
Vauxhall is still to reveal the new Insignia GSi's  performance statistics, but with an eight-speed automatic gearbox, lowered and re-tuned sports suspension — with four settings, including a 'Competition' mode — larger wheels and tyres and uprated Brembo brakes, it is likely to prove a fleet-footed fleet car.
Driving will find out for sure when it gets behind the wheel of the Insignia GSi for a test drive but in the meantime, here are five fast, blast-from-the-past Vauxhalls that set the roads on fire. Some have been forgotten about, others are a classic in the making; but all would get the pulse racing on an early morning Sunday drive.
1992 Vauxhall Calibra Turbo 4×4
The Calibra Turbo 4×4 looked sensational and went like stink. Coming from a company that spent most of its time turning out rather ordinary repmobiles for the salesmen and women of Britain, this hot number caused a shock when it came out, in 1992.
A period headline from one car magazine's review summed it up best: coupe climax.
This was a 150mph design icon that could humiliate cars from far more desirable names. And it was faster, in a straight line, than a Ford Escort Cosworth.
The sleek bodywork, designed by Wayne Cherry, an American, was so slippery that it had one of the lowest drag factors of any car produced prior — 0.26cd.
During a test for a weekly car magazine (conducted by this writer) it was parked side by side with a BMW 8-series — a car that cost three times as much — and the public were asked to choose their favourite. The Calibra Turbo walked it.
With 204bhp, four-wheel drive and uprated suspension, it could cover ground at an indecent pace – making up for the fact that its handling was blunt-edged.
A few are for sale today, and it's still hard to believe that such a head-turning car could come from a yawn-inducing manufacturer. Find a good one and it will continue to turn heads for years to come.
Search the used cars for sale on Auto Trader
1990 Vauxhall Carlton GSi 3000 24v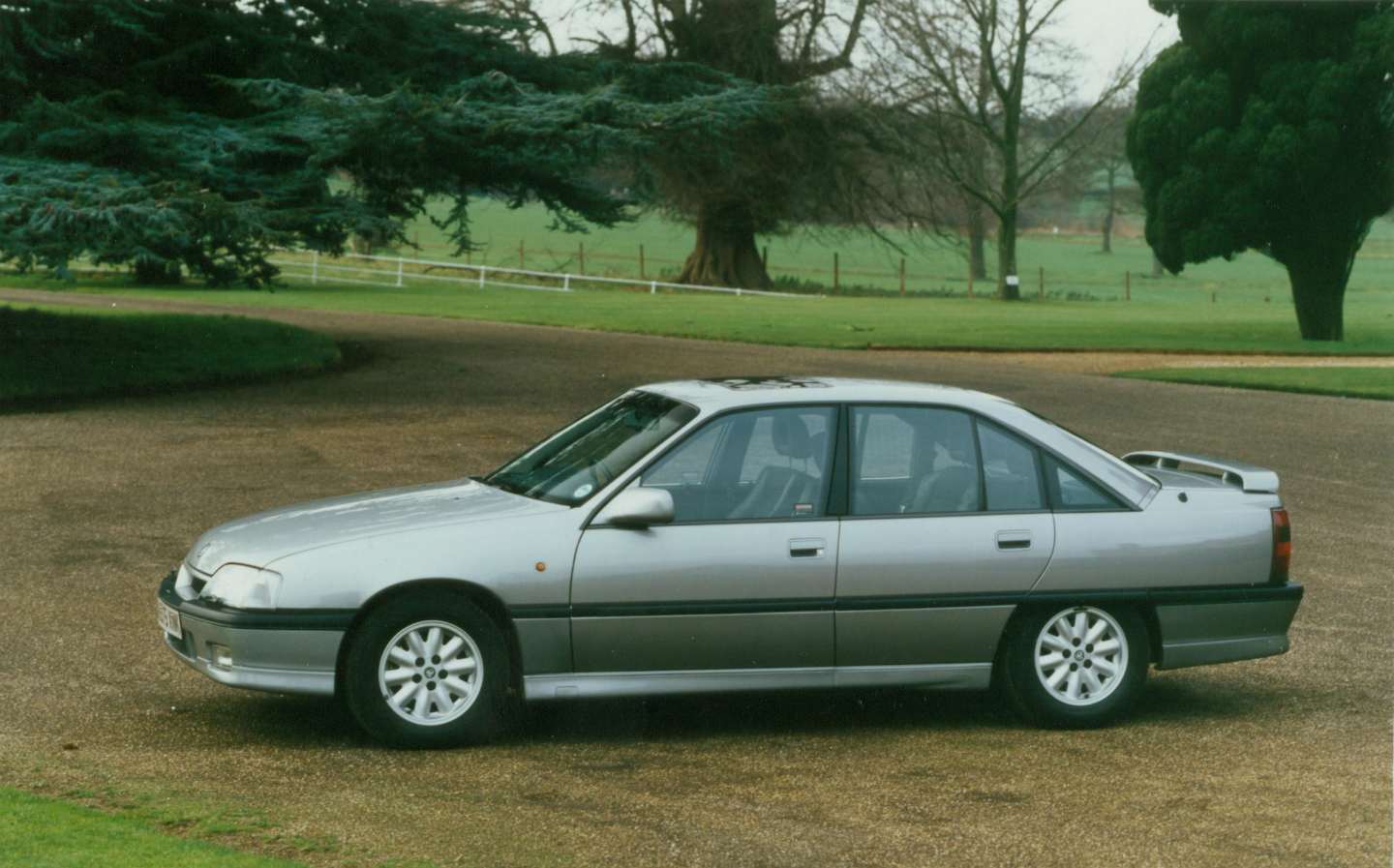 Even my man maths can calculate that driving 4,163 miles in just 77 hours and 34 minutes would have to involve an average speed of almost 54mph. Considering that was achieved on public roads, with lorries, traffic lights, jams and all the other obstacles thrown at you, that's no mean feat.
Yet that's what members of the Horley Round Table managed, in 1992, when setting a Guinness World Record for driving across all 12 countries in the European Commission.
Their car of choice? A Vauxhall Carlton GSi. Not any old GSi, either, but the desirable 3000 24-valve edition, which came out in 1990 and lifted the six-cylinder motor's power to 204bhp.
It was £7,000 cheaper than a BMW 535i and better to drive. Yet that fact was lost on the general public, which made the Carlton GSi one of the most underrated cars of its day.
It may have had a gimmicky digital dashboard, but with hindsight, such binnacles were rather ahead of their time. Those in the know praised its fun roadholding, impressive engine and excellent stability at speed. Little wonder it set such an impressive record.
Rare as hens' teeth today, this is one for collectors who relish the thrill of a chase.
Search the used cars for sale on Auto Trader

2011 Vauxhall Astra GTC VXR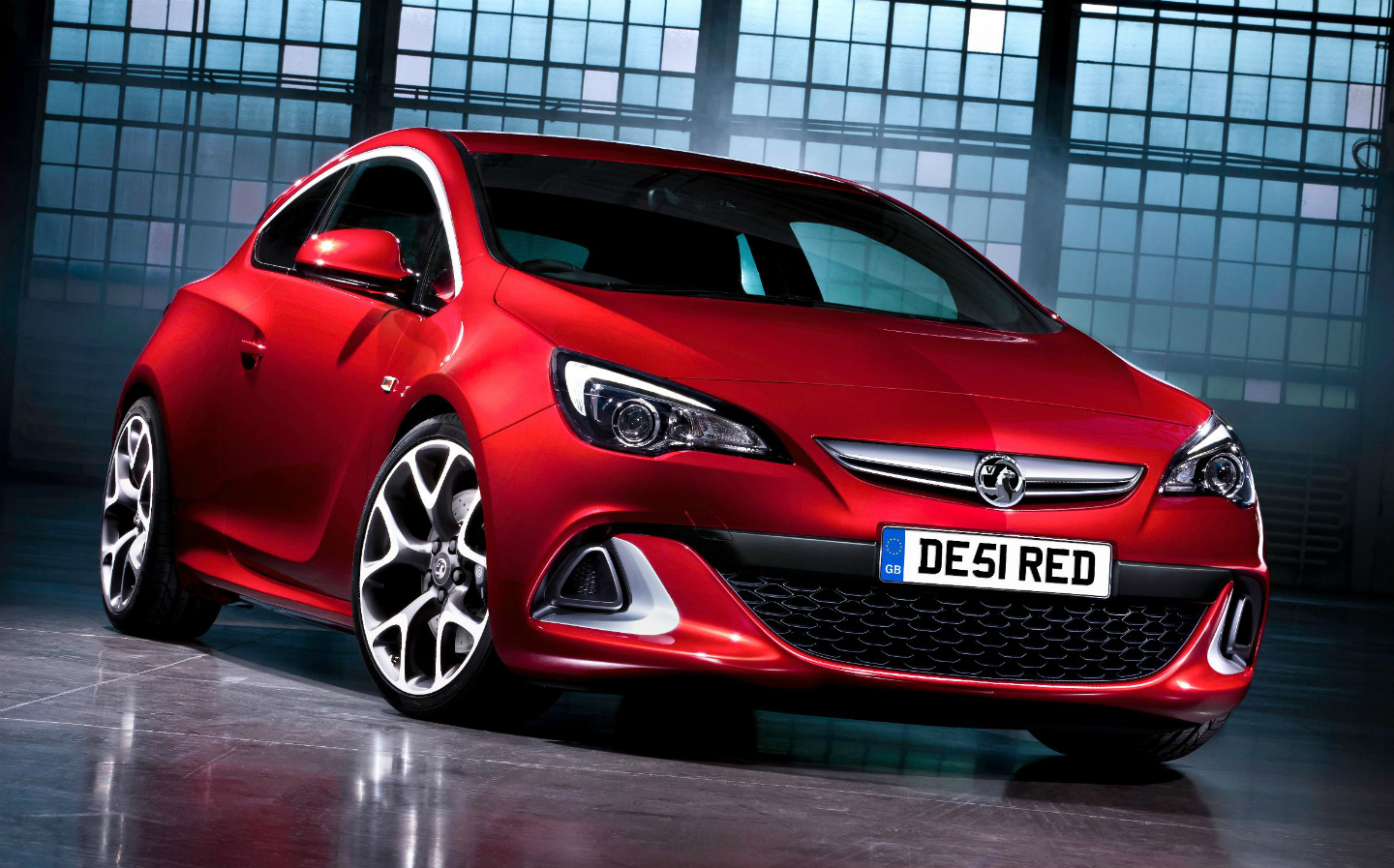 We have a soft spot for the second-generation Vauxhall Astra GTE 2.0 16v of the mid-1980s, which was shaped like a teardrop and went like a bullet — in a straight line. The problem was that as soon as a road involved twists and turns, its chassis went to pieces. So much so, the front tyres could be reduced to smoke in the time it took to queue in a McDonald's drive-through.
Not so the current Astra GTC VXR (still on sale, at time of publishing, using the sixth-generation Astra J underpinnings despite the Mk7 Astra K having been launched). It is the fastest Astra of all time, but more significantly, it has been engineered to handle the muscle of its 2-litre, turbocharged engine, which kicks out 276bhp.
Under the skin is a clever front suspension system and big brakes, while any full-blooded acceleration is accompanied by something drivers rarely hear these days – turbo whistle.
On a bumpy British country road, the GTC VXR is one of the fastest things on four wheels. Sure, we're swimming in hot hatchbacks right now, many with more power, some that are more desirable or come with the security of four-wheel drive. But this was an impressive effort from a company that's been accused of being hit-and-miss.
Search the used cars for sale on Auto Trader
2013 Vauxhall VXR8 GTS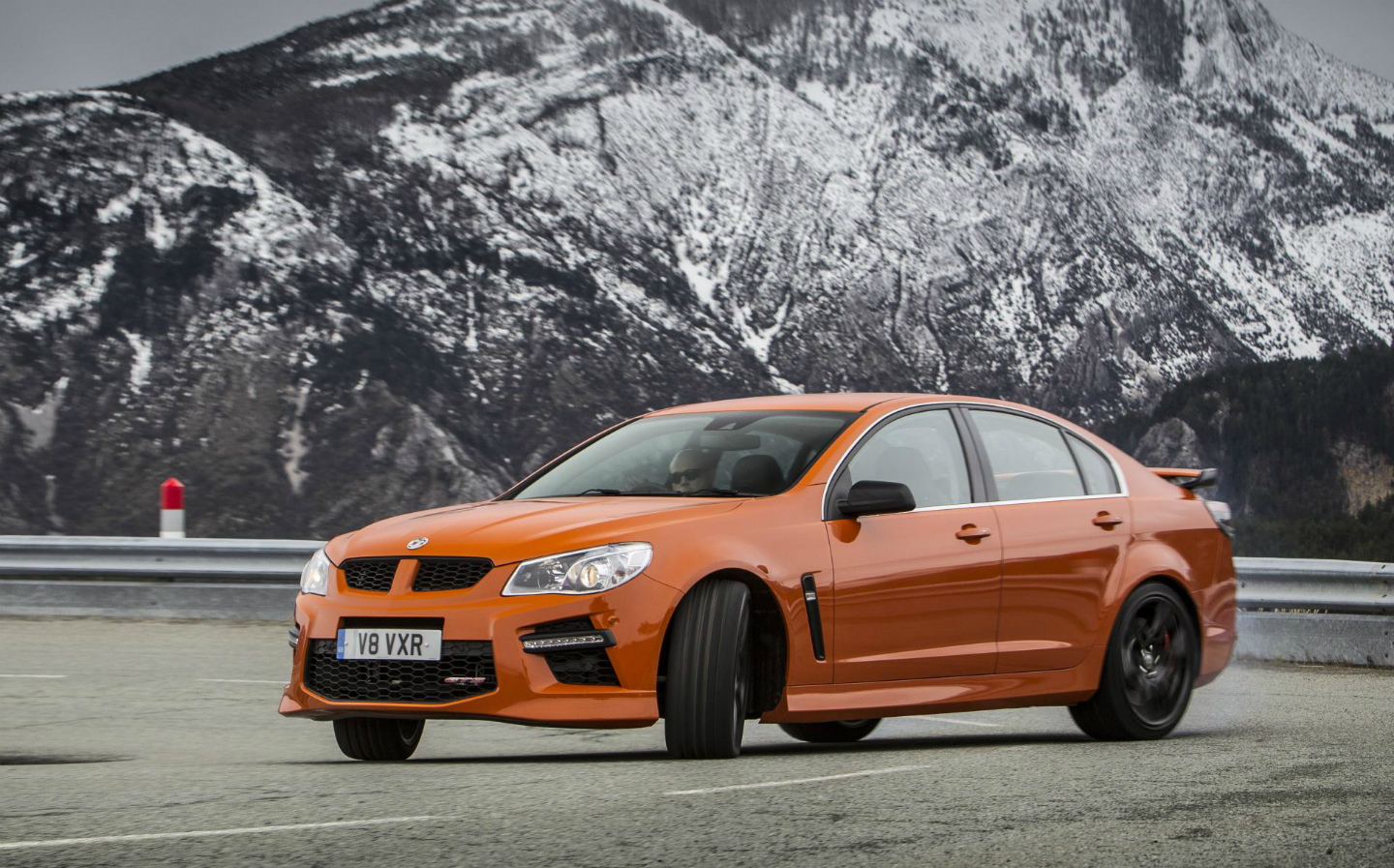 The VXR8 GTS may be a current model in the Vauxhall car range but it seemingly harks back to a Life on Mars-style era, when men are imagined to have spent every night at the pub and the weekends having a flutter on the dogs.
It is an uncouth machine that comes from Australia, which – right or wrong – has a reputation for being a little late to the political correctness party and has, according to Jeremy Clarkson, "in the past 200 years…only invented the rotary washing line."
As other sports saloons shrink their engines in an attempt to reduce their burden on the planet, this one sticks with a socking great 6.2-litre V8 that comes with a supercharger for added oomph – and extra fuel inefficiency.
It boasts 577bhp. That's plenty enough, when you've only got two tyres – the back ones – to turn all that grunt into go. Switch off the traction control and the devilish VXR8 could doughnut its nickname into the Tarmac in few seconds – 666.
Needless to say, for drivers who like old-fashioned thrills and spills, this is a hilarious machine. And as ever for a fast Vauxhall, it's an antidote to the polished performance of German cars.
Search the used cars for sale on Auto Trader
1999 Vauxhall Vectra 2.5 GSI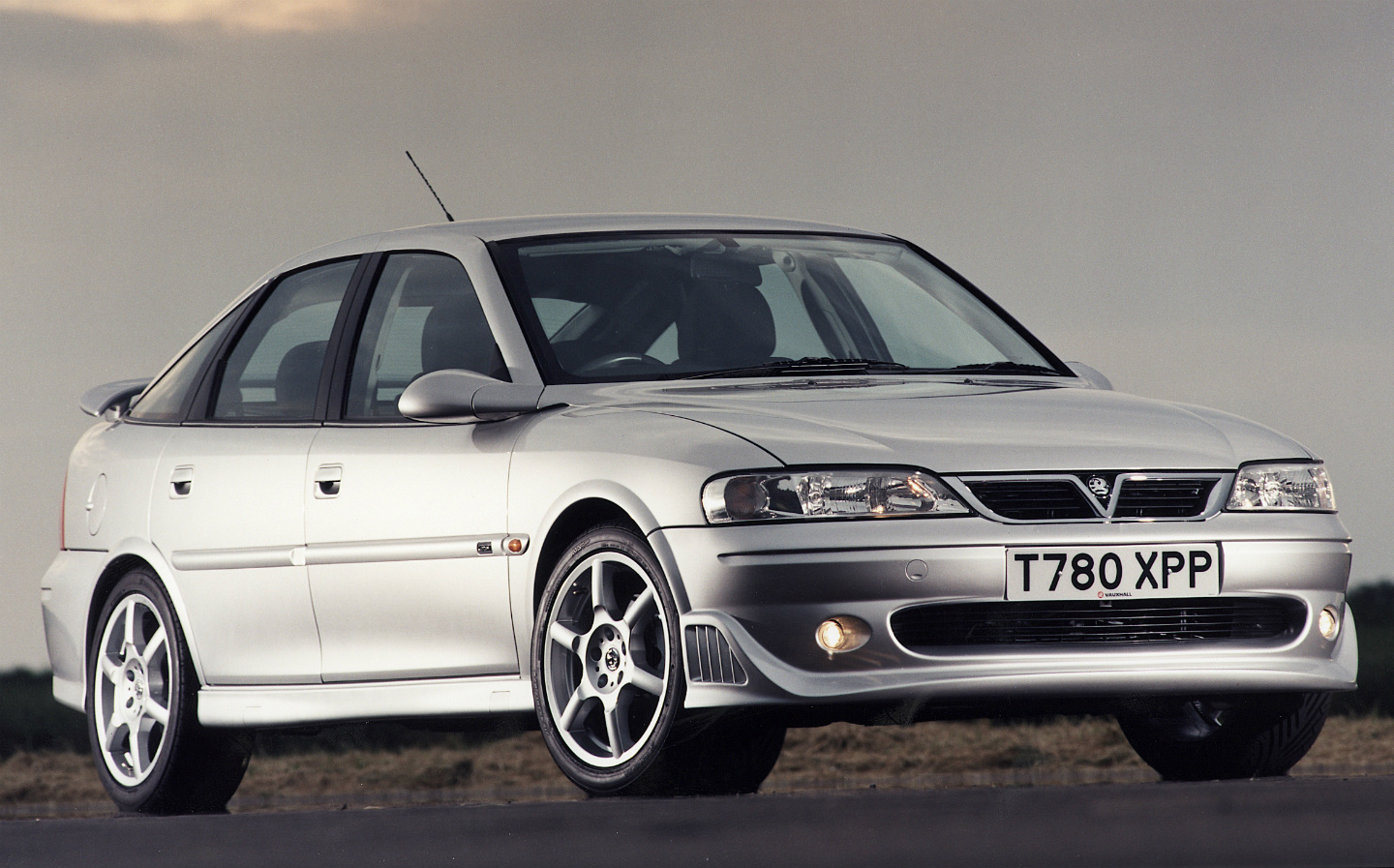 To capitalise on its motor racing efforts in the British Touring Car Championship (BTCC), Vauxhall turned to its factory-appointed racing team Motorsport Developments (MSD) to wave its magic spanners over the V6 Vectra. The result was the GSi, the very definition of a rough diamond.
The 1999 version was heavy, had a slow-revving V6 and didn't command much respect in the golf club car park. But dig a little deeper and it revealed itself to be a highly capable GT that covered ground quickly and sounded great in the process.
The earlier 2.5-litre cars had 192bhp – more than the post-2001 2.6-litre – and once you got the engine wound up the GSi came alive.
The engine featured uprated camshafts, a reprogrammed ECU computer and sportier exhaust, but more importantly, it sounded glorious, with a deep howl that grew with speed.
The performance figures (148mph and 0-60mph in 7.8 seconds) don't tell the full story, simply because it was good fun to extract the performance from this car.
The suspension, wheels, tyres and brakes were also tuned by MSD. It may not have been the most balanced sports saloon of its kind, because of that big V6 over the front wheels, but the car cornered flat and fast and those brakes were more than up to the job of hauling down the speed.
Sadly, MSD went out of business, but the Vectra GSi commands a loyal following to this day.
Search the used cars for sale on Auto Trader