Fire in the Green Hell – review of Lauda: The Untold Story
A genuinely gripping film, if not terrifically slick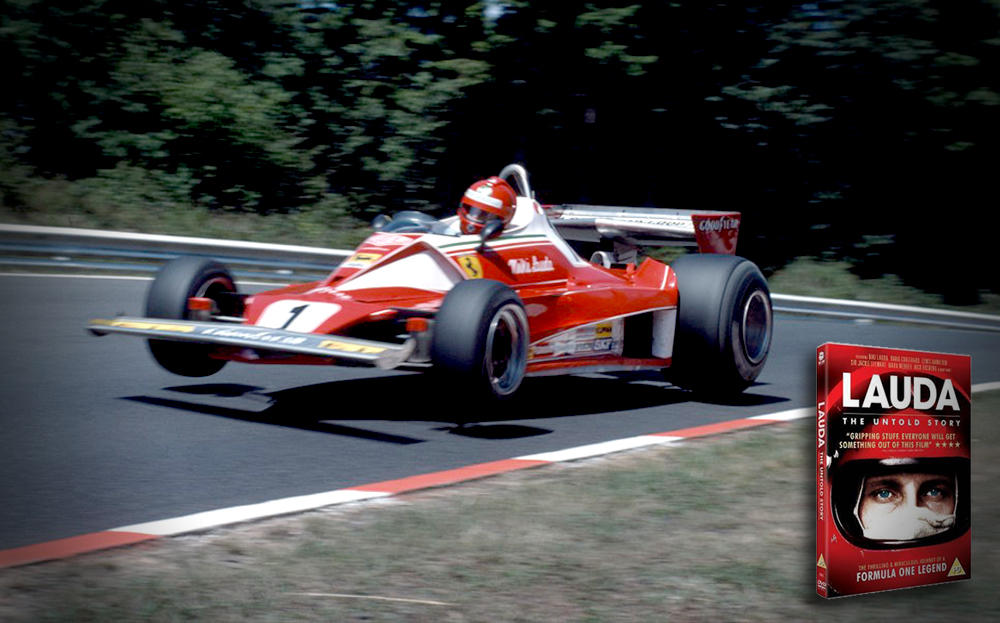 WHAT HASN'T been said about Niki Lauda's Formula One accident at the 1976 German Grand Prix? In truth, not much, yet this new documentary film by the Austrian director Hannes Schalle still grips you for the full 90 minutes.
---
Click to read car REVIEWS or search NEW or USED cars for sale on driving.co.uk
---
More than three-quarters of the film is previously unbroadcast material. Schalle pooled archive footage from ORF, the Austrian state broadcasting corporation, with fans' home movies and footage from two documentaries made by an F1 journalist, in 1977 and 1984.
We see the footage of the fireball crash shot by a fan at the trackside, but enhanced with new reconstructions of the event. It makes for an intense beginning to Schalle's film and gives a strong impression of the chaos at the Nürburgring that fateful day.
Schalle doesn't just concentrate on the accident. Splitting the narrative into chapters, the director looks at the man behind the scars. We see footage of Lauda at his Alpine home, chopping wood and  talking about his early career as an unpaid driver for British Racing Motors – against the wishes of his wealthy family – before a stunning drive at Monaco landed him a drive for Ferrari F1.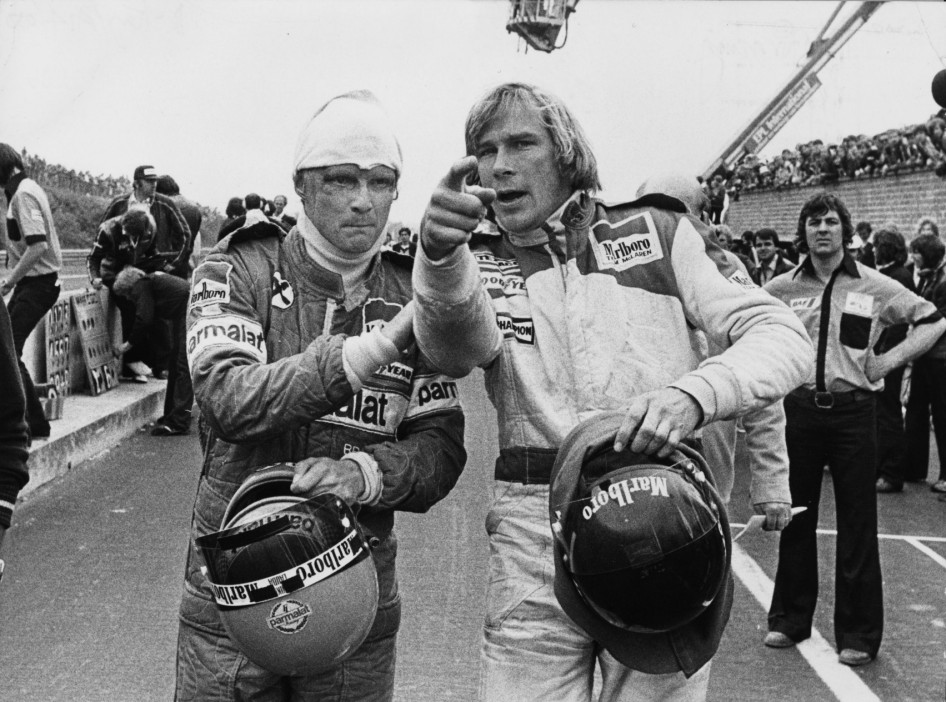 The film then focuses on Lauda's recovery from the accident and return to racing just 43 days later. No punches are pulled in the description of the procedures he went through in hospital after the crash, and we see the heartbreaking moment a TV show spoke on the telephone with Lauda's mother, who was at her son's hospital bedside.
In a revealing interview with Herbert Fechter, Lauda's manager in the 1970s, we hear that the Austrian left his comeback press conference – during which one journalist famously asked, "What does your beautiful wife think of your face?" – and turned to his manager to say, "Did you see how crazy about my burns they are? From now on, we charge double!"
We see a recovered Lauda showing off his new Ferrari for the following season, pointing out the three fuel tanks containing a total of 210 litres of fuel, positioned each side and behind him
In another memorable scene Lauda shows off his Ferrari for the 1977 season, pointing out the new fire extinguisher system and the three fuel tanks positioned each side and behind him, with a total capacity of 210 litres. If ever there was a moment that raises the hairs on the back of your neck, this is it. "Is it a bomb on wheels?" he is asked.
The film then shifts focus, jumping back to the early days of motor sport and charting the history of safety in the sport, from the early French endurance races to today's F1, via Lauda's crash, a pivotal moment.
Familiar interviewees include Hans-Joachim Stuck, Daniele Audetto, Jackie Stewart, Jochen Mass, Bernd Mayländer and David Coulthard, but some of the most interesting insight comes from Sebastian Enzinger, Lauda's next-door neighbour in the 1970s, and Andrea Zauner-Dungl, the daughter of Willi Dungl, Lauda's health expert.
The mix of period and new footage, and the dual focus on Lauda and motor sport safety, does create a slightly meandering structure and certain scenes, such as Nico Rosberg and Lewis Hamilton discussing the liveries on their helmets, seem to be filler.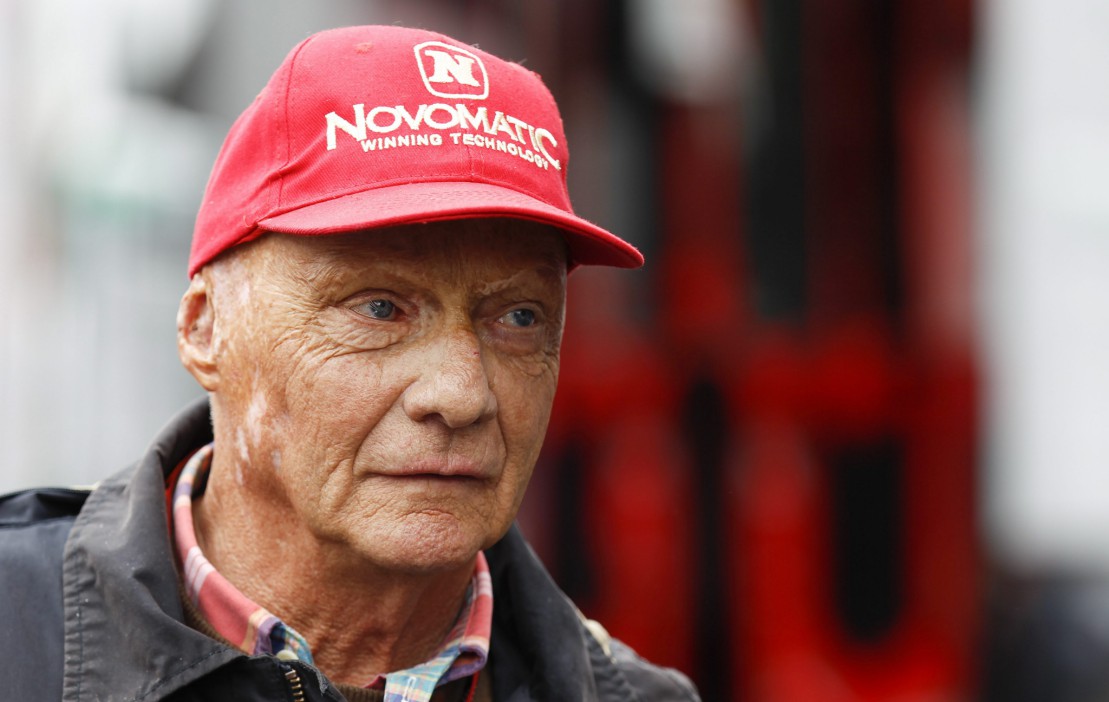 Creating a linear narrative with no modern-day footage, as Asif Kapadia did with his 2010 film Senna, could have made it more polished but it would also have lost a sense of context.
Yet, while it may not be the slickest film, Lauda: The Untold Story is a genuinely new take on this well-trodden path with plenty of revealing unseen footage. It serves as a fitting tribute to the people who have given their lives in the pursuit of speed and safety.
Verdict: Gripping stuff. Weaves new interviews and undiscovered period footage to shed new light on 

Lauda

's infamous Nürburgring accident and motor sport safety in general. Most viewers with even the slightest interest in motor sport will get something out of this film. ★★★★☆
Cinema release: July 2, 2015
DVD release: July 6, 2015