Fines for unmanned roadworks in government crackdown on traffic chaos
Penalites of up to £5,000 a day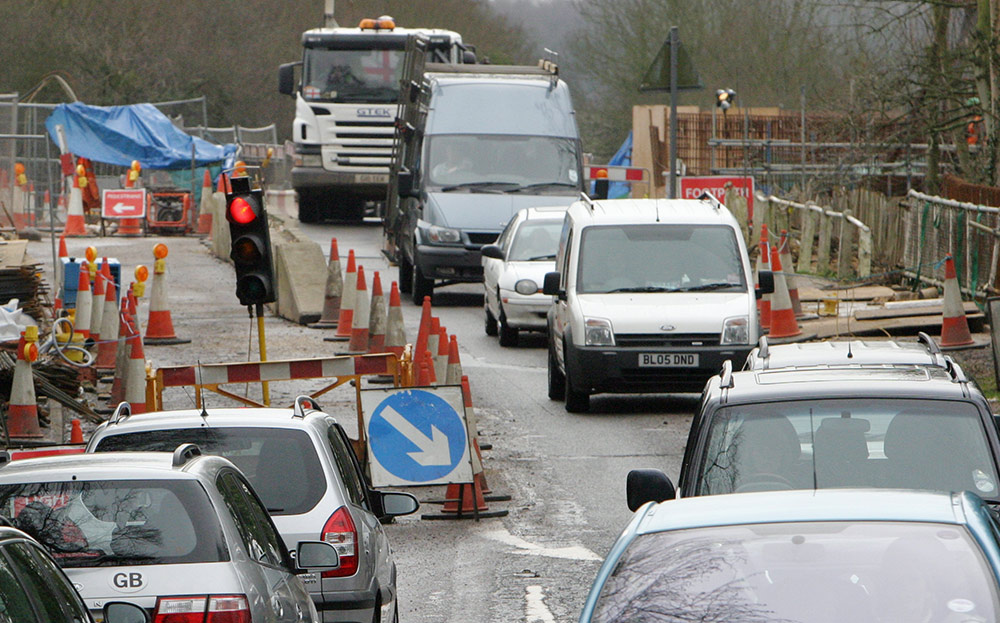 THE MISERY of sitting in a traffic jam at roadworks only to notice that no work is being carried out could end thanks to a government crackdown on unmanned sites.
Under the new measures published this week, which will apply to all local A-roads in England, works by utility firms and councils must be carried out seven days a week or be lifted on Friday evenings, and temporary traffic lights must be taken down as soon as the work is completed.
Details of fines are yet to be clarified, pending legislation, but the Department for Transport (DfT) has said previously that "ghost" roadwork sites could result in penalties of up to £5,000 a day.
---
Browse NEW or USED cars for sale on driving.co.uk
---
Under the proposals, outlined in The Times, roadworks should be "cleared or returned to traffic use" over the weekend and on public holidays, except Easter Sunday and Christmas Day, unless contractors were working to "progress the job". Roadwork sites can be left vacant for up to two hours without incurring a penalty.
The rules also stipulate that any roadwork project expected to take five days or less should be carried out in full during the working week.
Cars travel at an average of 23.4mph on A-roads during the morning rush hour, falling to 14.6mph in London
Steve Gooding, director of the RAC Foundation, said: "Many of us are now required to work shifts and odd hours so it seems unreasonable for drivers to be caught in weekend disruption because workmen are on a Monday to Friday contract."
Campaigners say that unnecessary traffic restrictions place a huge burden on the economy. An estimated two million roadwork projects were taking place on A-roads each year, with drivers often stuck for hours in slow-moving traffic. DfT figures show that cars travel at an average of 23.4mph on A-roads during the morning rush hour, falling to 14.6mph in London.
Other government plans to combat congestion on motorways and major A-roads include banning highways chiefs from carrying out more than ten miles of work at a time and increasing the speed limit from 50mph to 60mph past work sites.
A spokesman for the Local Government Association said: "Councils know how frustrating it is for motorists to be delayed by roadworks and are doing everything they can to minimise disruption. However, roadworks are often carried out to address issues which make motorists' journeys easier — like mending potholes, of which there is a substantial backlog to be repaired."