What is an SUV?
The debate rages...
---
Published 30 November 2021
ONE OF the most contentious debates in the automotive world is over the definition of "SUV".
While the term sport utility vehicle was once defined as a passenger vehicle built on a rough-and-ready pick-up truck chassis and featuring a body-on-frame construction, few these days would disagree with defining the unibody Jeep Cherokee or Kia Sorento, for example, as SUVs.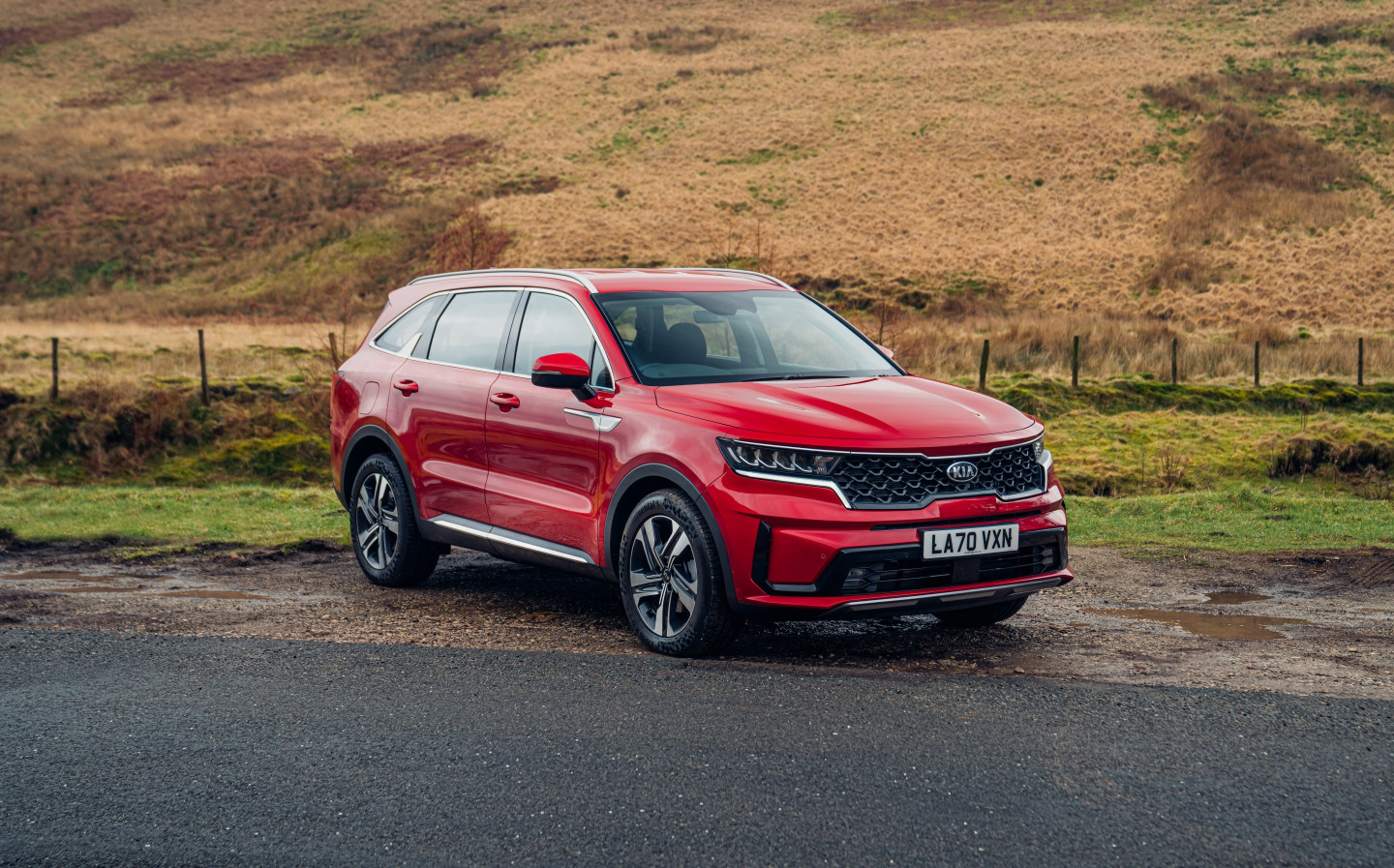 However, the term has been pushed to its limits with the proliferation of what we call "crossovers". The term typically refers to vehicles based on hatchback or saloon car underpinnings but with raised ride heights, giving them an SUV-like stance. Examples include the Nissan Qashqai, Renault Captur, Ford Kuga and Audi Q3. They straddle two segments, effectively, hence the term crossover.
However, despite having more sophisticated underpinnings than a traditional SUV, manufacturers and the motoring press often use the terms interchangeably. Crossover look like shrunken SUVs, after all.
The introduction of vehicles such as the Audi allroad and Mercedes All-Terrain models — estates with raised ride heights — muddies the water further. These, too, are crossovers — a blend of two types of vehicle.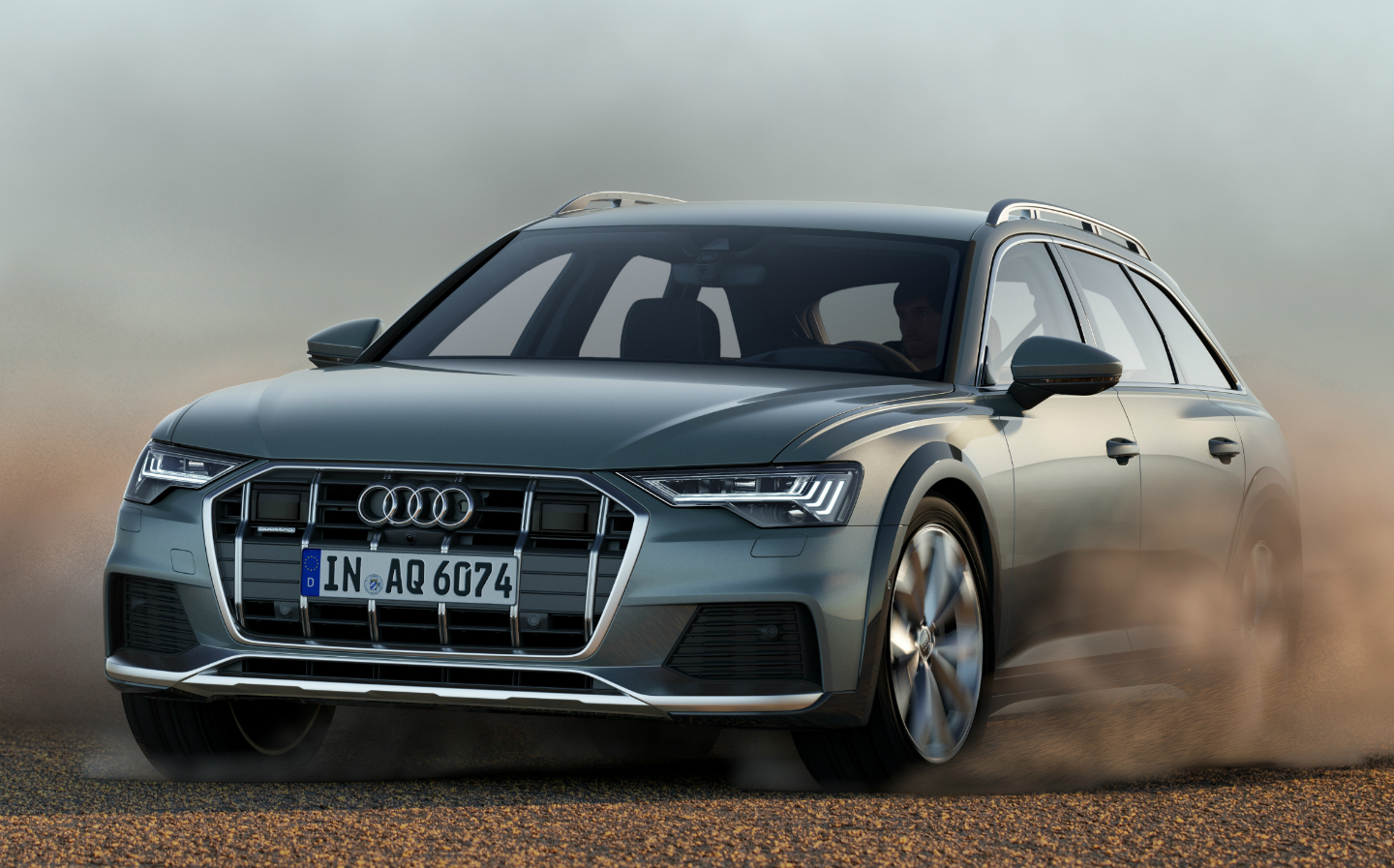 There are still some vehicles that really can't be called crossovers, though, as they're built using the body-on-frame "ladder chassis" method and aimed very much at either tough off-roading or heavy towing. The Suzuki Jimny, Toyota Land Cruiser and SsangYong Rexton are among the cars that fall into that category. While these are, even by the old-fashioned definition, very much off-roaders or 4x4s, they're also commonly called SUVs.
What's the official classification of an SUV?
Official classifications offer little insight, as anything that can be remotely classed as either an SUV or crossover in Europe falls into the catch-all J-segment category, from the Nissan Juke to the much larger and more off-road capable Range Rover.
As those examples make clear, these J-segment cars can include models as compact as saloons or hatchbacks, and so some commentators now refer to B-segment or C-segment SUVs.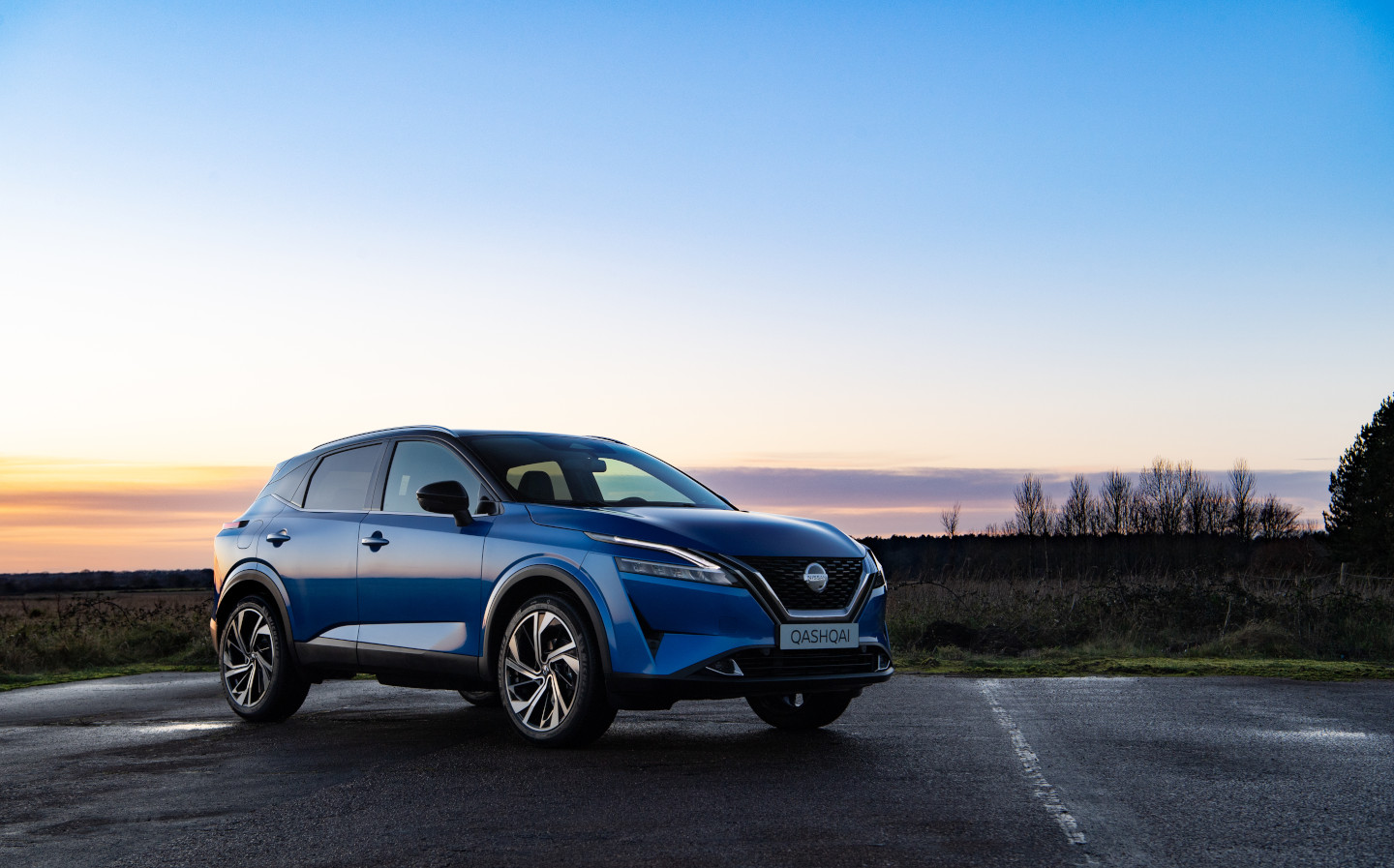 Examples of B-segment SUVs include the Peugeot 2008 (based on the 208 supermini) while the larger C-segment counts popular models such as the Nissan Qashqai and Volkswagen Tiguan among its ranks.
A new breed of electric cars such as the Hyundai Ioniq 5 and Kia EV6 feature slightly raised ride heights due to batteries under their floors and have also been referred to as SUVs or crossovers, to distinguish them from regular hatchbacks.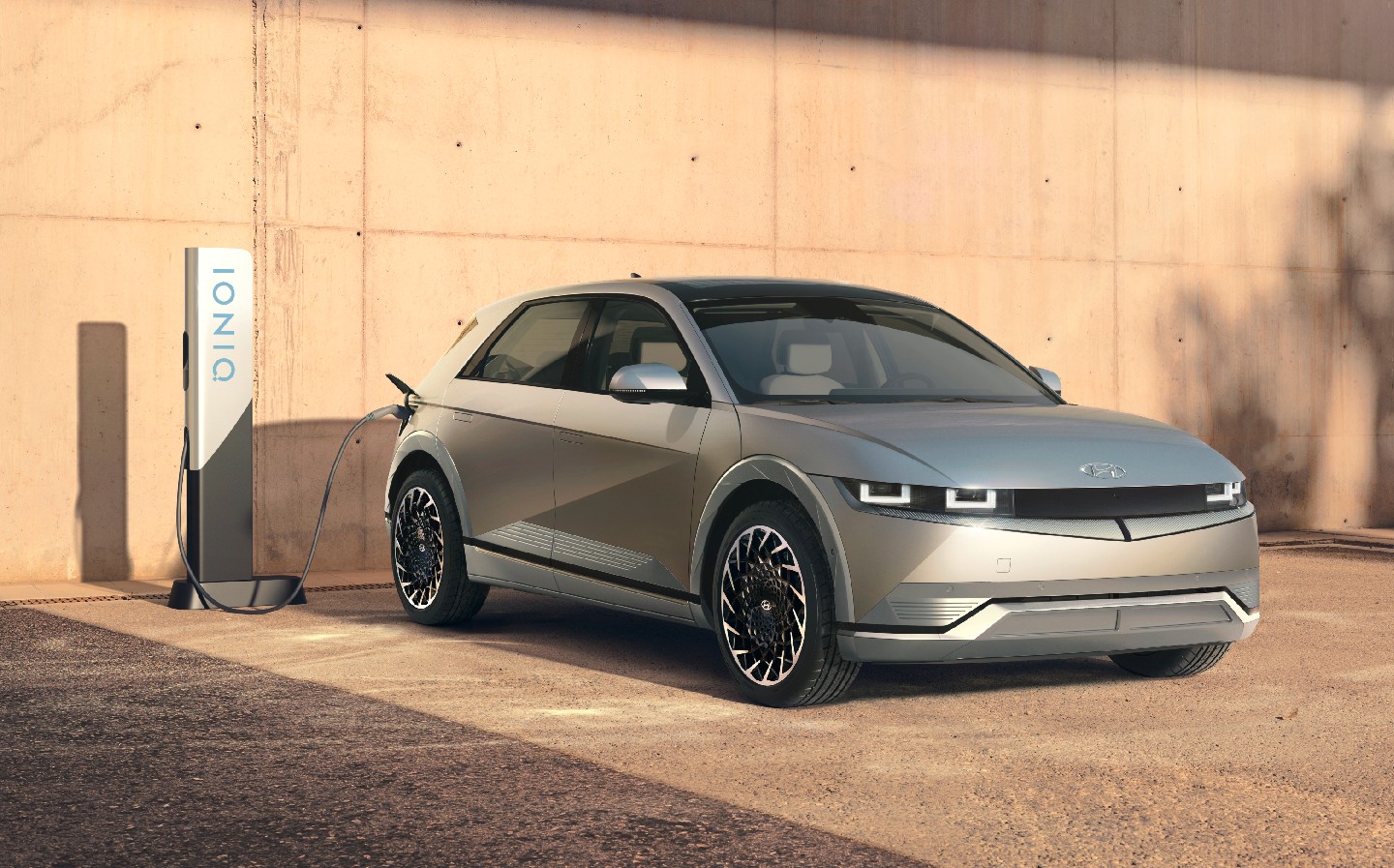 The upcoming Renault Megane E-Tech Electric, its stance and styling notwithstanding, is only around 6cm taller than the Megane hatchback it's set to replace, too.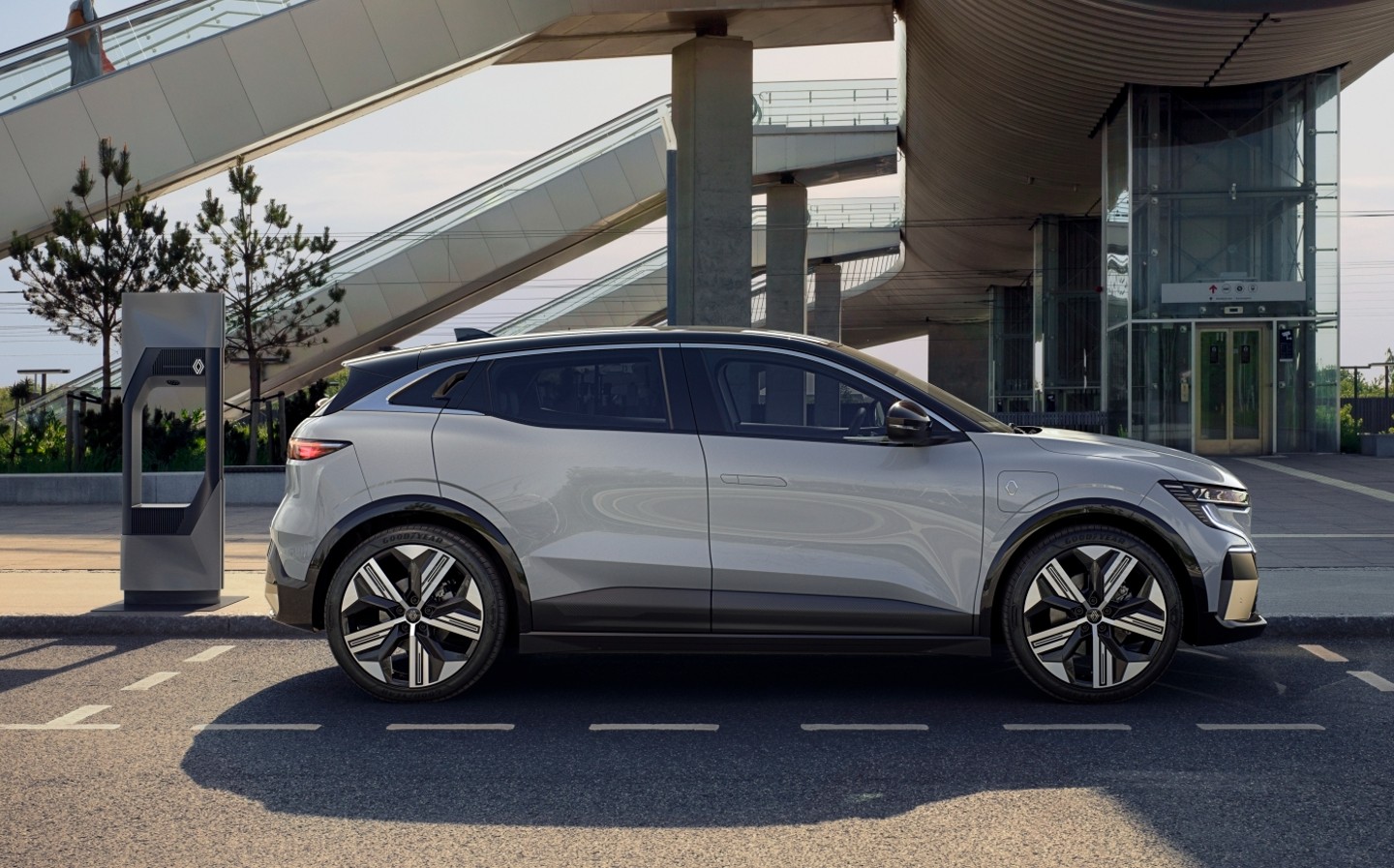 In other words, SUV and crossover are both incredibly nebulous terms. Maybe looking at the history of the breed might offer some clarity.
Origins of the SUV 
Taking SUV to mean a vehicle based on a truck or off-road chassis, the term could equally be applied to a number of wartime vehicles such as the Japanese Kurogane Type 95 and the Volkswagen Kommandeurswagen, which used a Beetle saloon body on a Kubelwagen chassis.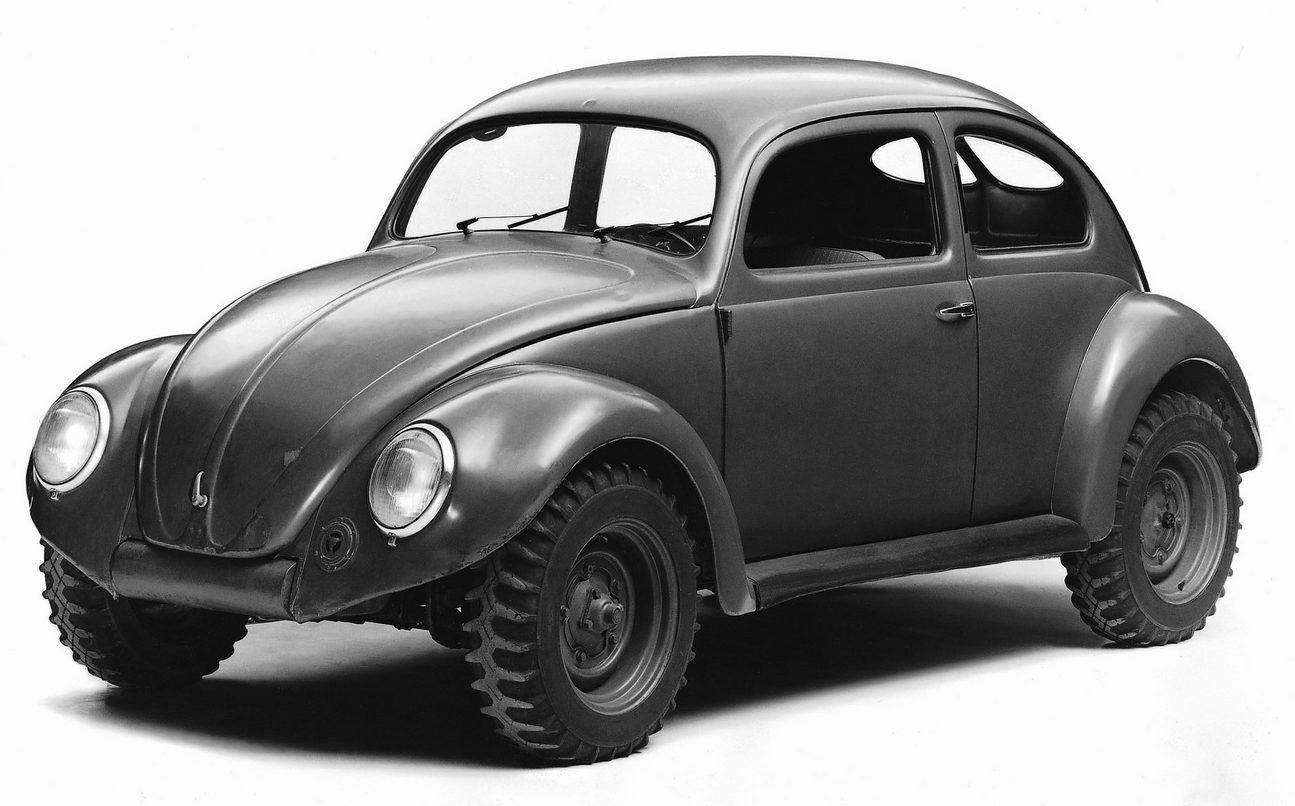 Although these vehicles were useful during wartime, the expense of four-wheel drive made them impractical for civilian use.
What was the first SUV?
That said, even prior to the war a number of manufacturers such as Chevrolet were building estate car bodies on truck chassis, though without four-wheel drive. As such, by one metric at least, the tough steel-bodied, ladder-framed 1935 Chevy Suburban has some claim on being the first SUV.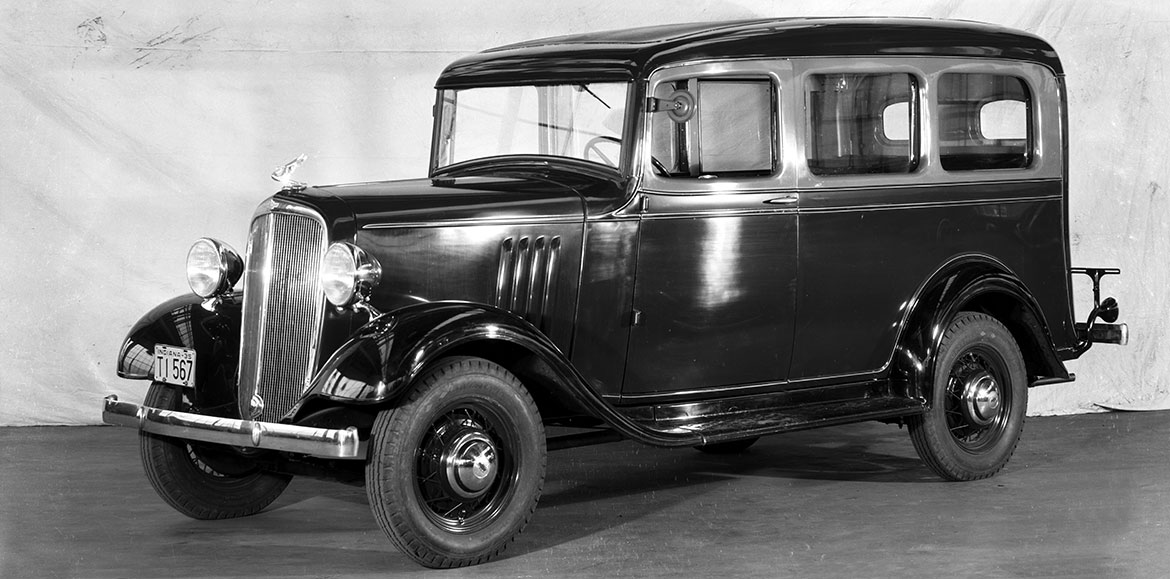 More regularly regarded as the first is the 1949 Willys Jeep Station Wagon, based on a wartime Jeep chassis featuring an estate body and optional four-wheel drive.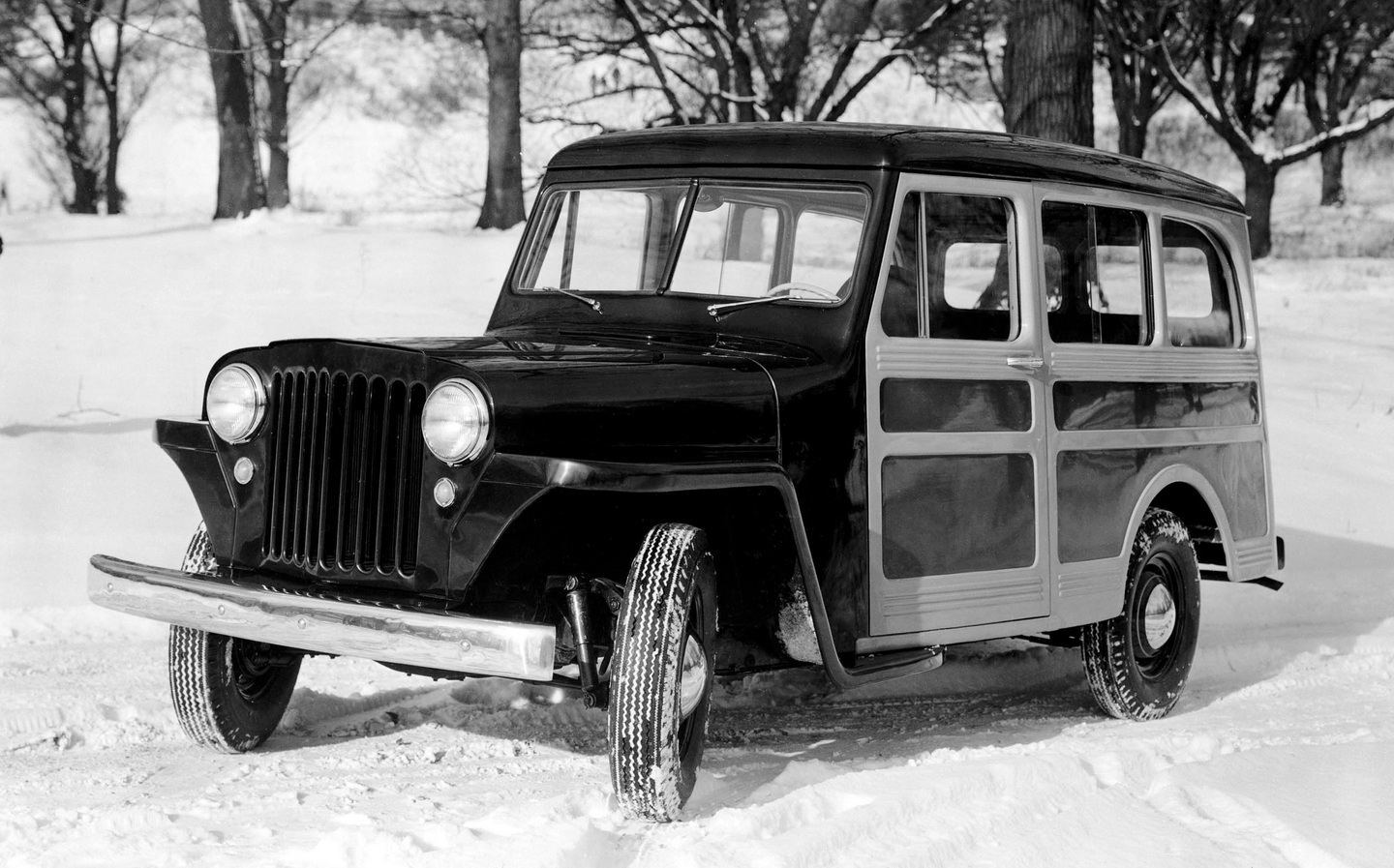 While a number of car makers such as Chevrolet, Dodge and International Harvester produced variations on that theme, all were a little agricultural feeling and it wasn't until the Jeep Wagoneer of the mid-1960s (below) did the SUV assume more car-like manners.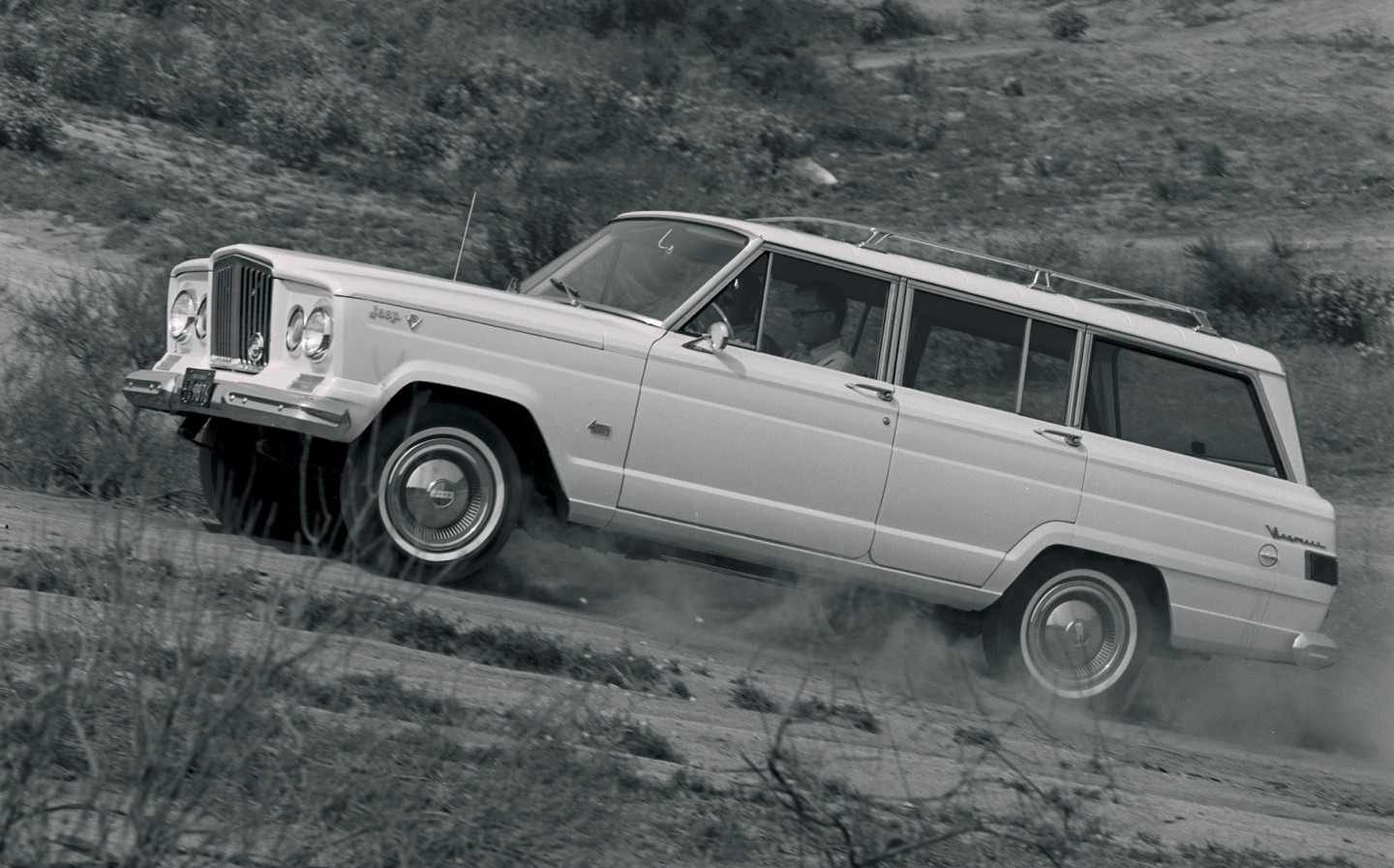 What was the first crossover?
One European pioneer was the 1977 Matra Rancho which, though featuring styling inspired by the Range Rover, was based on the front-wheel-drive Simca 1100 supermini and had all the looks of a tough off-roader, but with little of the capability.
Based on current definitions of crossover that usually don't require much off-road ability, the Rancho is a strong contender for the first of the breed. Most modern crossovers look the part but don't feature four-wheel drive and are seldom taken off-road. As such, the Rancho is the true spiritual forerunner.
In contrast, the Lada Niva, launched in the same year as the Rancho, looked like a slightly lifted hatchback, but came with four-wheel drive and genuine off-road capability. The Rancho was useless off-road but looked like a 4×4; the Lada Niva was great off-road but looked like a little hatchback. It's still popular today, including with the Russian President.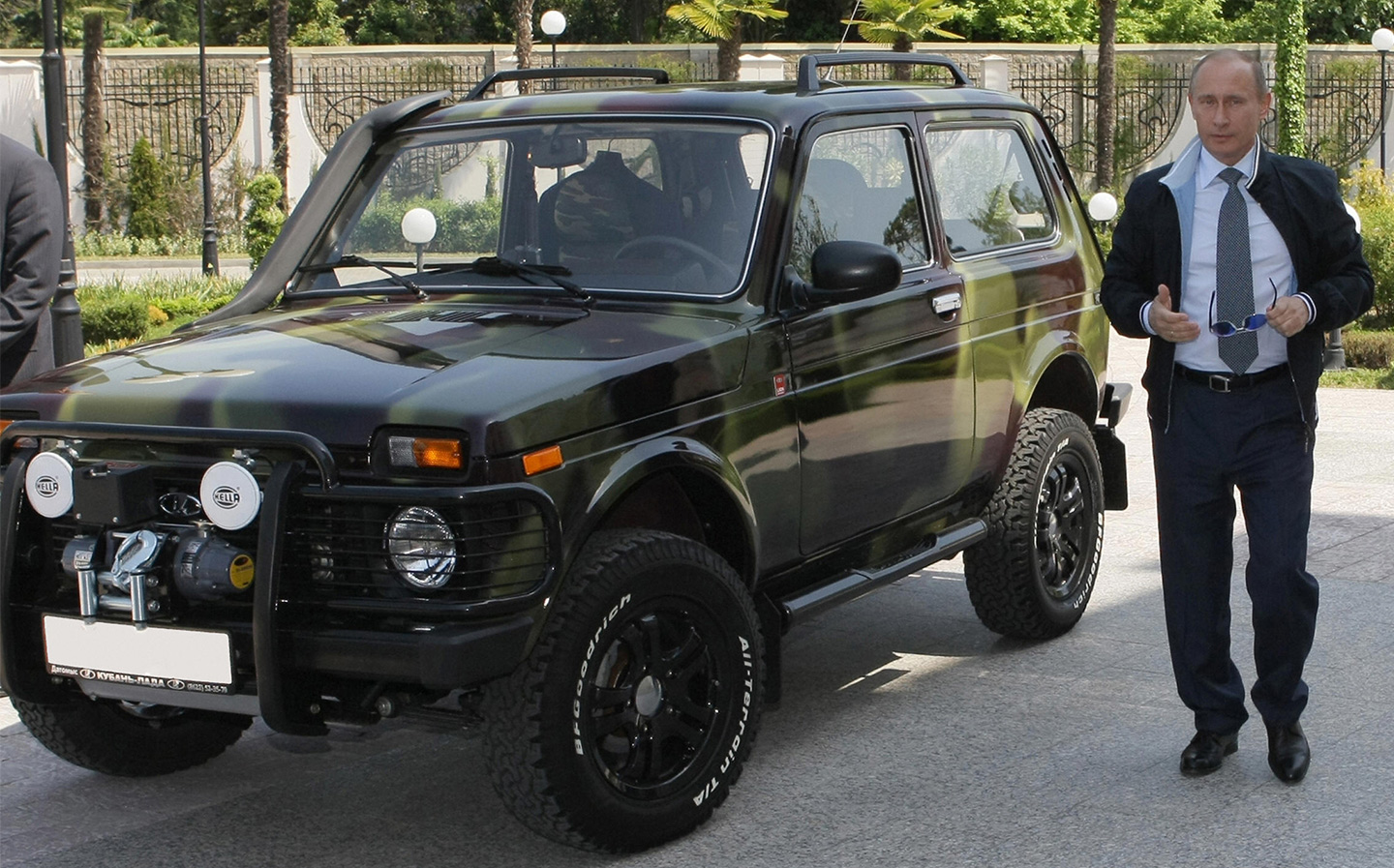 The 1979 AMC Eagle featured an estate body but with a raised ride height and four-wheel drive making it a predecessor of cars such as the Audi allroad models.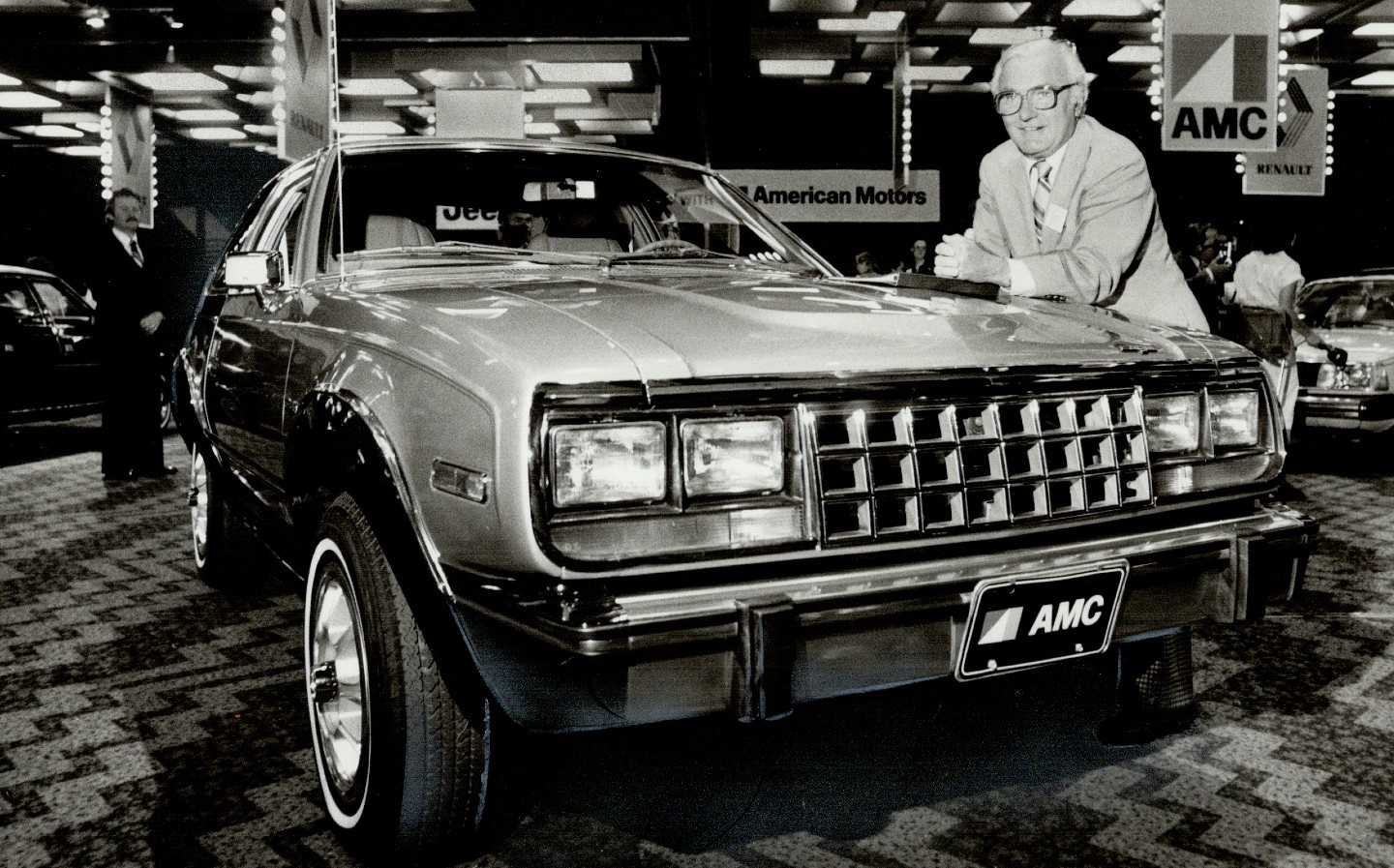 The 1984 Jeep Cherokee XJ took the raised ride-height and off-road capabilities of vehicles like the Wagoneer and used a unibody construction, making them lighter, smaller and more affordable. As such, the XJ was a popular model which could be said to have started the modern love-affair with the SUV.
So what defines an SUV? 
Again, it's not easy to say as everything from true off-roaders to vehicles with off-road styling to slightly chunky hatchbacks get tarred with the SUV brush. Let's try though.
Body-on-frame off-roaders and 4x4s can be called SUVs, as can unibody vehicles with four-wheel-drive capability and a raised ride height. Anything that is based on the same platform as a saloon or hatchback, though, its off-road capability notwithstanding, should properly be called a crossover. That said, the terms are and will be used interchangeably, correctly or not.
SUVs and crossovers are typically heavier, less aerodynamic and hence less fuel-efficient than saloons and hatchbacks, and come in for plenty of criticism as a result.
When criticising SUVs, however, it should be noted that the term often encompasses ordinary cars with a few beefier styling cues, and while the J-segment is very broad, many cars classified as SUVs or crossovers achieve fuel economy on a par with their saloon and hatchback equivalents.
Tweet to @ST_Driving Follow @ST_Driving