Exclusive: Could this be Jeremy Clarkson's Top Gear replacement?
The only paparazzo that can keep on Clarkson's tail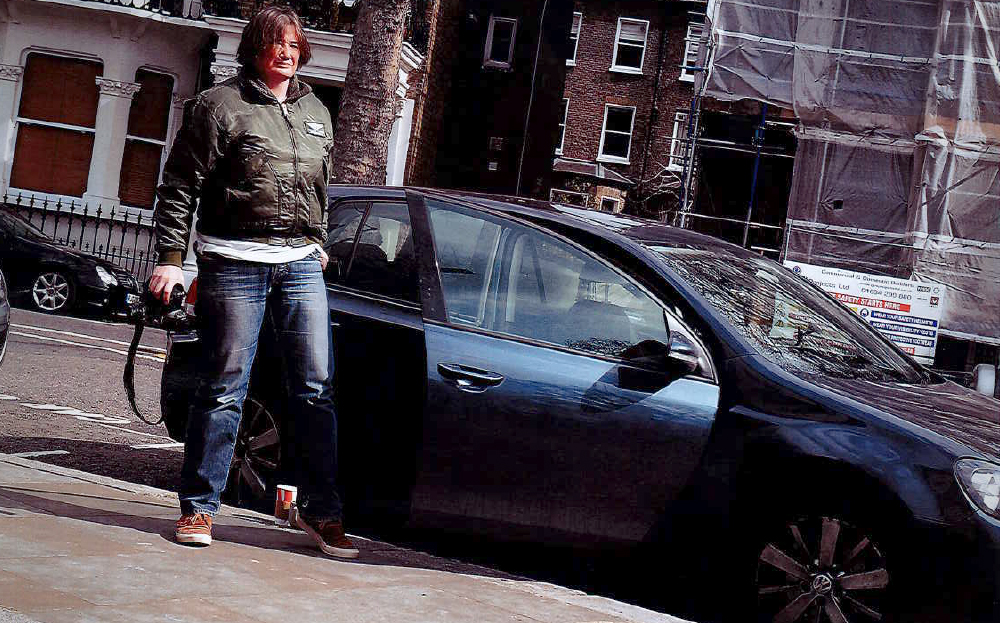 IS THIS the new face of Top Gear? With much speculation as to who could possibly step into Jeremy Clarkson's sizeable shoes, we can reveal the person nominated by the man himself:  the only paparazzo he was unable to shake off with some nifty left-right manoeuvres in the streets of London last week.
---
Search for and buy your next car on driving.co.uk
---
In his latest car review for Driving, Clarkson wrote: "There was a woman in a Volkswagen Golf who was very impressive: smooth and tenacious. If a job vacancy does crop up on Top Gear, she'd be ideal."
Clarkson said that some canny turns helped him escape most of the pursuing paparazzi, who prefer to keep a safe distance, but the persistent Golf driver proved more of a match and kept on his tail for half an hour, even though he was at the wheel of a 271bhp Mégane Renaultsport 275 Trophy-R hot hatch.
"Yes, at the Nürburgring I could have left her far behind," he said, "but I was in Marylebone and, unlike her, I had to obey the rules of the road. And if you do that, a Golf diesel has exactly the same performance as a stripped-out, hunkered-down road racer."
In a move worthy of The Italian Job, the Sunday Times columnist did finally manage to give her the slip thanks to some helpful fans: "I went down a back alley that was blocked by a lorry. Many builders were standing around, and when I apprised them of the situation, they agreed to move it. Then, before Golf lady could follow, they put it back in the middle of the road. Cheers, lads."