Eau de Bentley: Why create a Bentley perfume, and what sort of person buys it?
Interview with Bentley's lifestyle product guru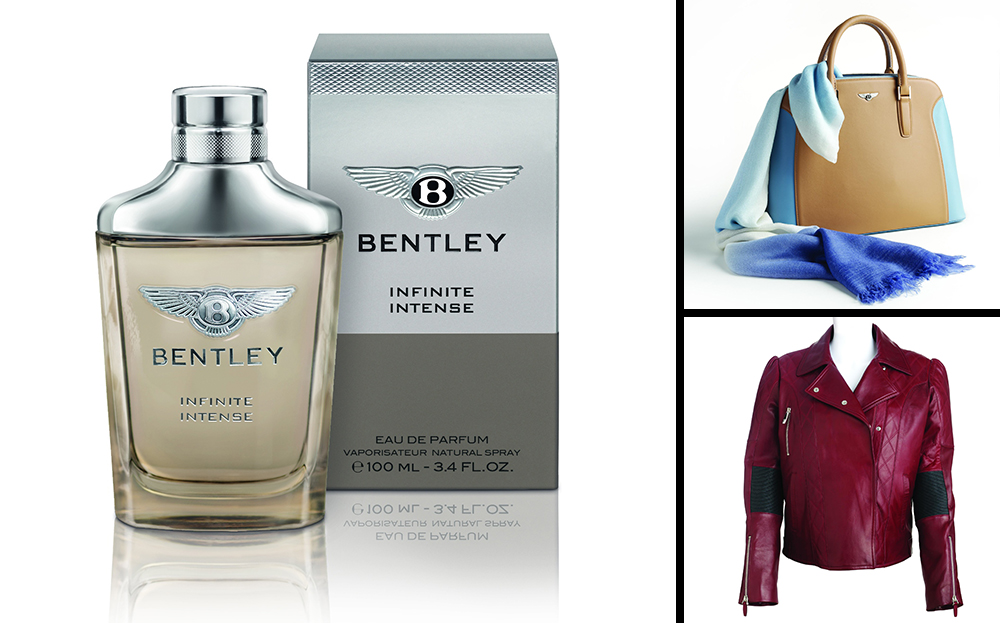 IF YOU want to get the Bentley feeling but can't quite stretch to the £136,500 price of a shiny new Bentley Continental GT V8, there is another option: for £59 you could buy a bottle of Bentley Infinite eau de toilette.
---
Browse the used Bentley cars for sale on driving.co.uk
---
With "woody scents that inspire power and vitality" as well as "vibrant heart notes" and "sophisticated sensuality", it comes with all the fashion-speak you'd expect of a high-end perfume but it's also, according to a straw poll of four in the Driving offices, rather good.
Bentley Infinite is one of four fragrances in Bentley's range of lifestyle products, which also includes furniture, handbags and other leather goods, as well as licensed products from Vertu, a mobile phone company, and the watchmaker Breitling. Bentley has also launched jewellery boxes and skis.
The car maker even announced this week a new Bentley Suite at The St Regis hotel in Istanbul, which follows a similar suite in New York. The room comes complete with a marble floor design inspired by the Continental GT's wheels and a light fitting based on the car's jewelled headlights.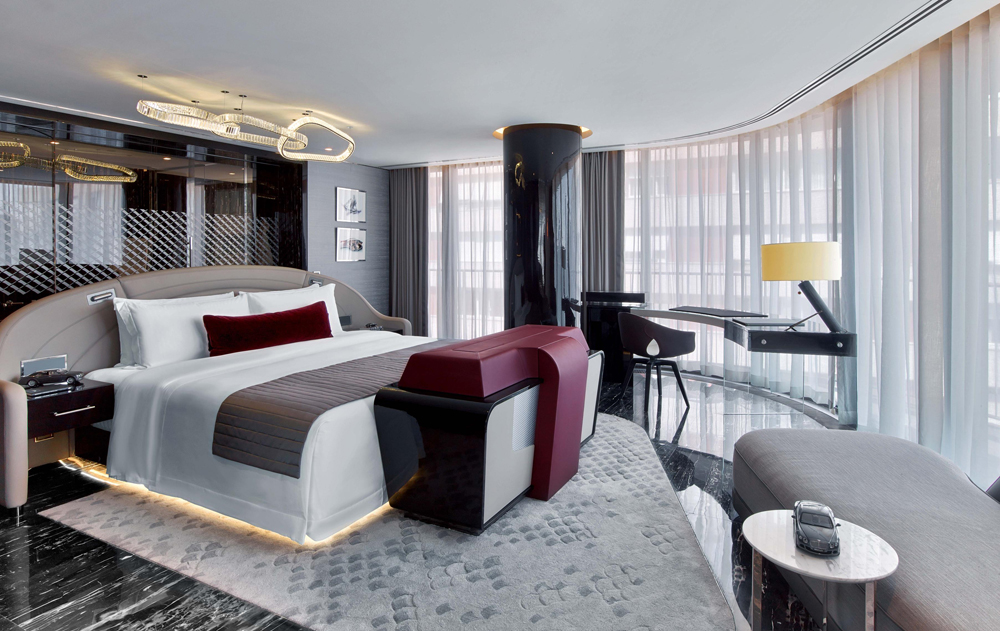 "We often think of the car as a standalone product but this is barmy," Daniele Ceccomori, head of product design, told Driving. "Because cars are so desired and because they are a very dominant product in our daily lives, it is strange that we often isolate them. I realised there should be more of a link to other aspects of our lives."
Ceccomori worked in car design for 17 years before turning his attentions to lifestyle products. He says he is inspired by geography and travel and also how people behave. A particular hobby of his is observing Bentley customers visiting the Crewe headquarters.
"Bentley customers are prepared to make a journey across the world to come to Crewe," he explains. "They do the factory tour, they look at the wood shop, they look at the leather shop, they look at all the colour palettes and they find themselves bespoking their car like they're specifying their living room."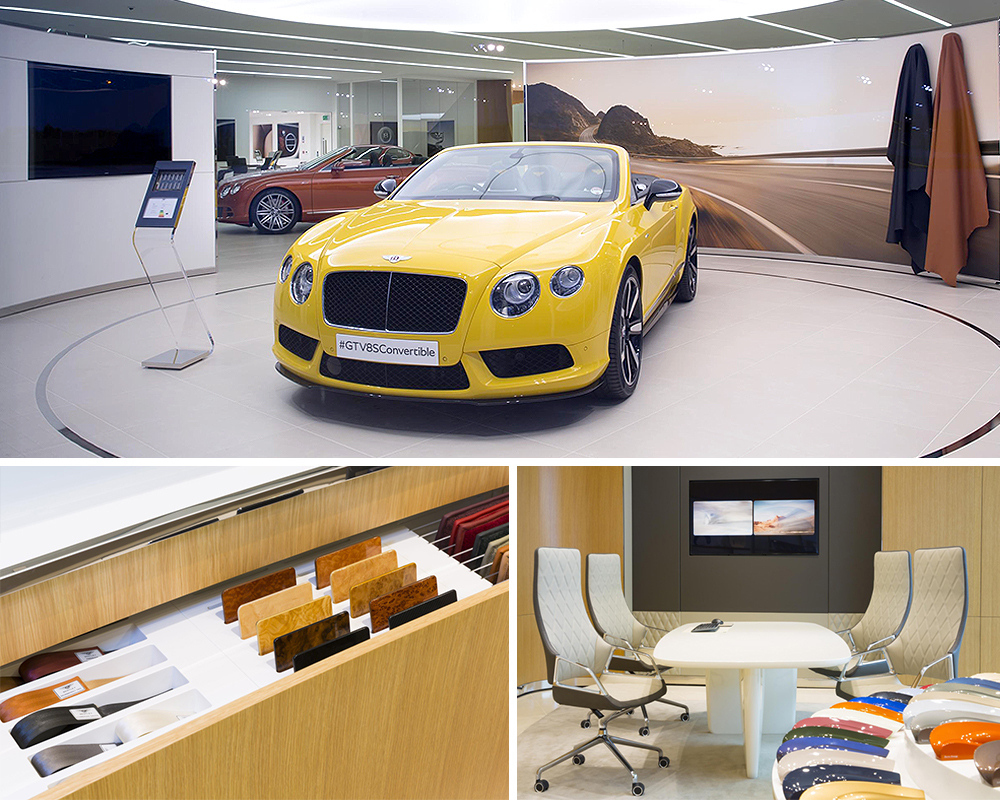 Ceccomori has even seen customers coming in with pieces of interior design and saying that they want the car the same colour or material. "It's so far removed from the process of buying even a premium car. I said that it's ridiculous if we don't explore this."
Luggage seemed the most obvious place to start. For the past two years, Bentley customers have been able to order their car with matching suitcases.
The range of lifestyle products has expanded greatly over the past 24 months. Some involve a traditional recipe of licencing existing products from a company that shares Bentley's brand values. For example, Breitling, which supplies clocks for Bentley vehicle interiors, also produces Bentley branded watches. Breitling is a perfect fit, says Ceccomori: "They went through exactly the same 'renovation period' as Bentley. We were both trying to promote a much younger image while keeping the traditional luxury and performance values. The connection is deep."
Other Bentley lifestyle products have a much more involved approach, he says: "Our relationship with Zai skis is like a marriage – we really married the two brands to come up with a product that is a true fusion of Bentley and Zai. Simon Jacomet (Zai founder and creative director, who personally tests each pair of skis he creates) is a genius in terms of technical development.
"The Bentley Boys were extremely wealthy but at the same time they were 'there' – on the road, testing, getting dirty. They were in the thick of it. I wanted to portray this kind of spirit in the fragrance."
"Jacomet and I designed it together, starting with a blank sheet. He knew technically all the secrets of ski manufacturing and how to make it extremely special, and I knew all the ways to make it special and 'Bentley'. It was a fantastic collaboration and he's someone that I learned a lot from."
Motoring enthusiasts may wonder if all of this is not just a distraction from the business of making cars. Ceccomori insists the opposite is true: "The core business is still cars, and I always make sure that our products bring the attention back to the cars. I don't want to overtake. I say that with great emphasis because I am a petrolhead inside; my heart is in cars and I love them."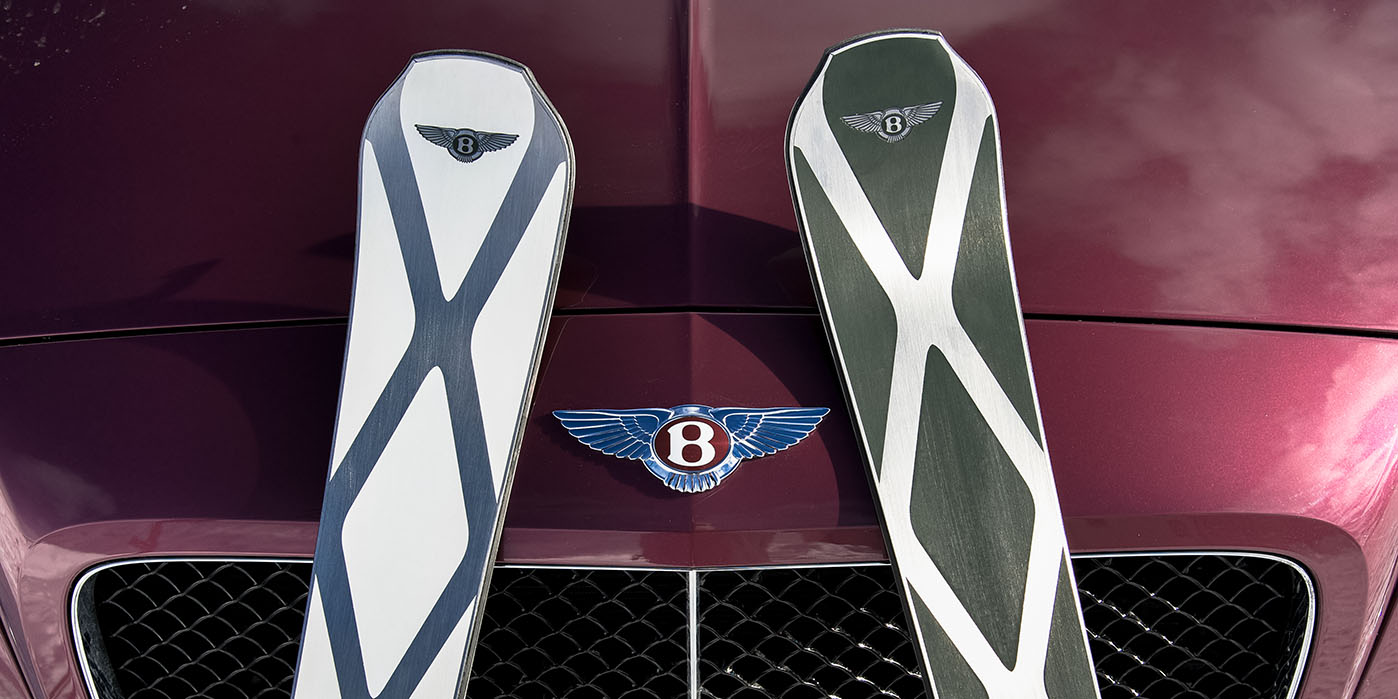 To illustrate the point, Ceccomori says the brief for two leather jackets developed last year was crystal clear: they had to be driving jackets in fundamental design, but with a very obvious Bentley style; they could not be confused with leather jackets that might be produced by Ferrari, Porsche or Lamborghini, for example. Products are linked to specific models of Bentley, even.
It's a similar story with the fragrances, which must capture, somehow, the essence of the Bentley image someone has in their head. "Smells are complex and can trigger specific memories. It's a tricky process because a perfume is only tangible in your brain; there's no visual reference. It was exhausting at times. For example, I love wine but can I actually remember one taste that I particularly liked? No, not unless you have training for years."
Bentley worked with Art & Fragrance, a Swiss specialist in perfumes and glassware, for a year to perfect its own eau de toilette, referring back to the leather and wood materials of the car interiors for the base scents. The recent Infinite Intense, however, is aimed at younger men; spicy top notes of black pepper and geranium bourbon, with hints of Haitian vetiver, siam benzoin and ambergris are, we're told, present to produce a masculine effect.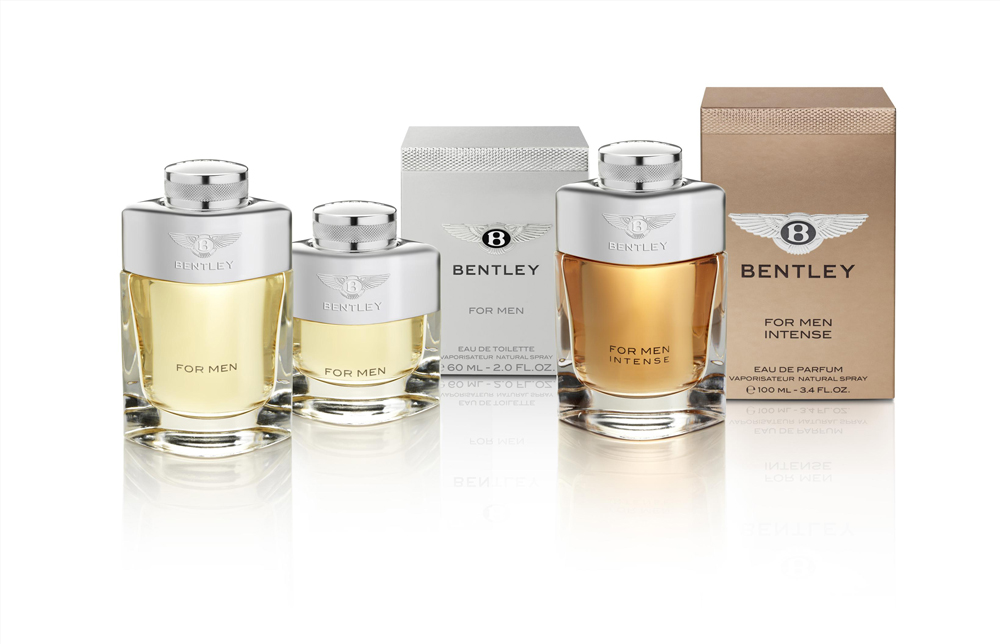 "Bentley is a luxurious brand but I don't want everything to be too serious," he reveals. "Historically, it has never been a very formal brand; it has always been a very daring, entrepreneurial brand. The Bentley Boys were extremely wealthy but at the same time they were 'there' – on the road, testing, getting dirty. They were in the thick of it. I wanted to portray this kind of spirit in the fragrance."
---
Browse the used Bentley cars for sale on driving.co.uk
---
The launch of a handbag range, which was created with Vincent Du Sartel, a specialist from Paris, was a daunting step into the high pressure world of high fashion. Under intense scrutiny from sceptical fashion observers, he described it as a "car project without wheels", explaining that he had looked at the exterior of the bag and the interior of the bag in exactly the same way as you would a car.
"Everyone seemed to understand, suddenly. Like the car, the bag wasn't just an empty shell; the interior was rich in details with lots of design messages that replicated those in the car."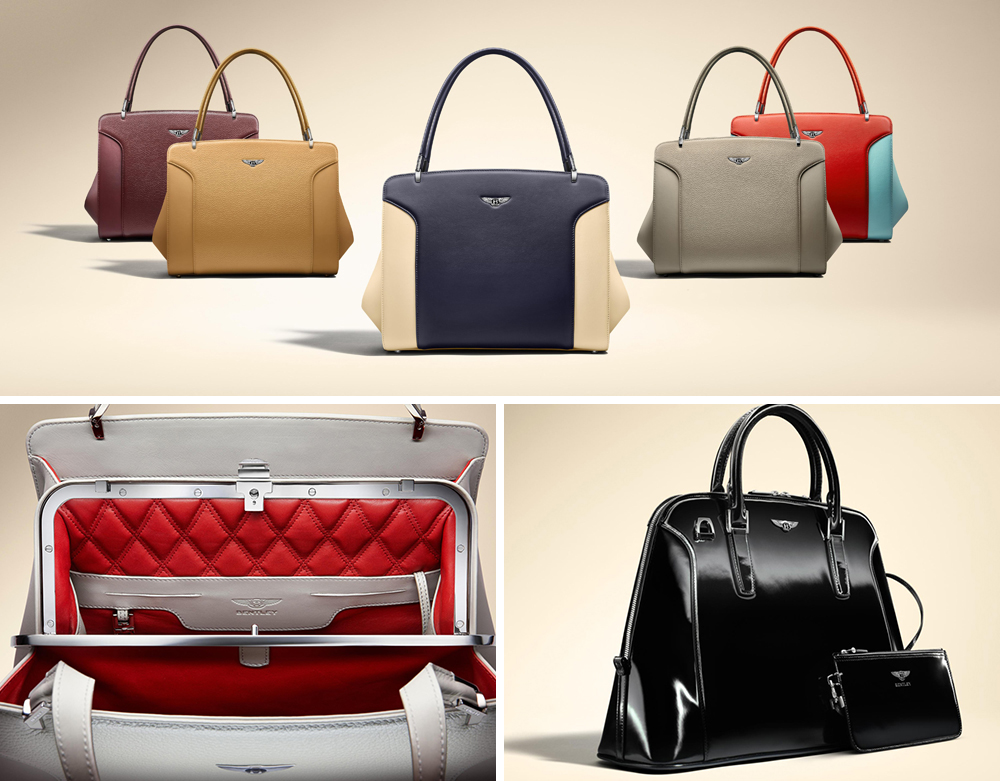 For Ceccomori, bringing the message back to the car as the core Bentley product is not only key in communicating the message but also ensuring that the exercise is valid. He says he won't create just anything: "If there is no story, I will not bother."
If the hows and whys have been clarified, there's still the question of "who" to deal with. What sort of person buys this stuff; is it just Bentley drivers, or those who aspire to own one of the British luxury cars?
"There's a bit of both," says Ceccomori. "I won't deny and there's no shame in saying that if we produce a set of luggage that costs €12,000, I guess probably you are in an area that only a Bentley customer can afford. But then, you can buy a nice leather bag for £500, which obviously is accessible to most people who have a little bit of disposable income. These people might be able to afford a premium car but not necessarily a Bentley."
A couple walked into a dealership asking for a handbag, and walked out with the handbag having also bought a Bentley
The challenge, he says, is not the price tag but the ability to express basic Bentley values. "If that is not there then there is no room for it," he says, "no matter if it's a keyring for £50 or a bag for £5,000."
But are the products selling? Apparently so. A production run of 500 handbags sold out within a year. They are also said to help sell cars. A couple is said to have walked into a Jack Barclay Bentley dealership asking for a handbag, and walked out with the handbag having also bought a Bentley.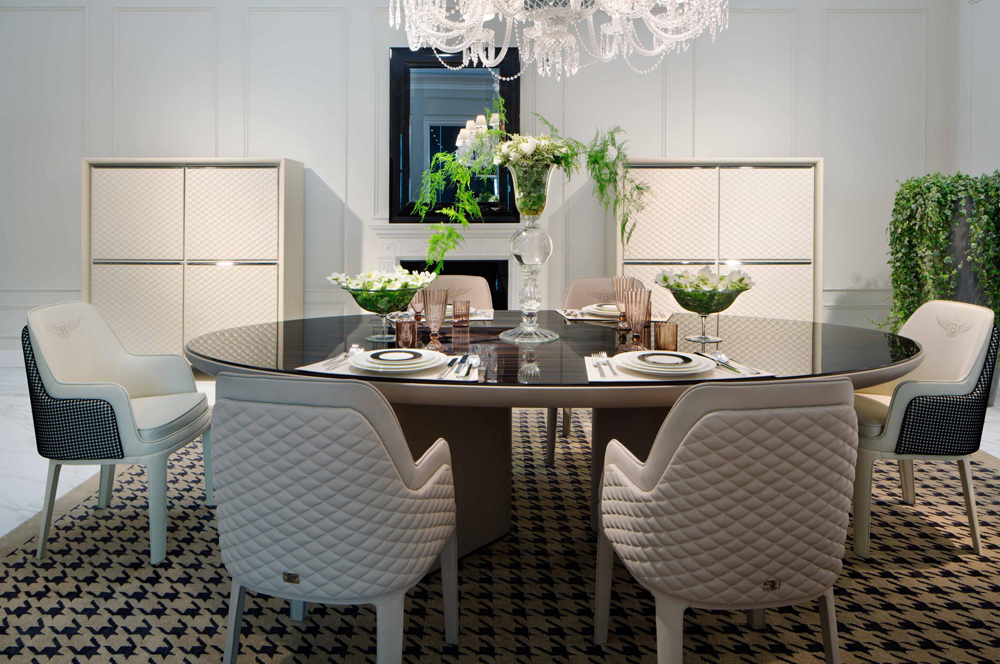 Buyers come from all over the world but certain products are more popular in certain countries. Bentleys customers in the western world tend to be a little bit older than those in Asia and the Middle East, apparently: "Our history of being linked to Rolls-Royce for 60 years is better known in the western world but in the Far East and Middle East, the awareness is more recent. We are almost perceived as a new brand."
Ceccomori says the current range of products is just the start: a home sound system, working with Maim, which supplies stereos for Bentley cars, is one idea. Other plans include further exploration of the digital world, with Bentley apps to help bring a bit of the car into the home, and vice versa.
"It's all out there, and we need to make it happen because it is our interest as a car maker," Ceccomori says. "This is what I really believe automotive should be; creating a platform around the core product, not just the vehicles themselves."
---
Browse the used Bentley cars for sale on driving.co.uk
---