Driving's pick of the world's most spectacular (but less obvious) roads
Vrooms with a view on the roads less travelled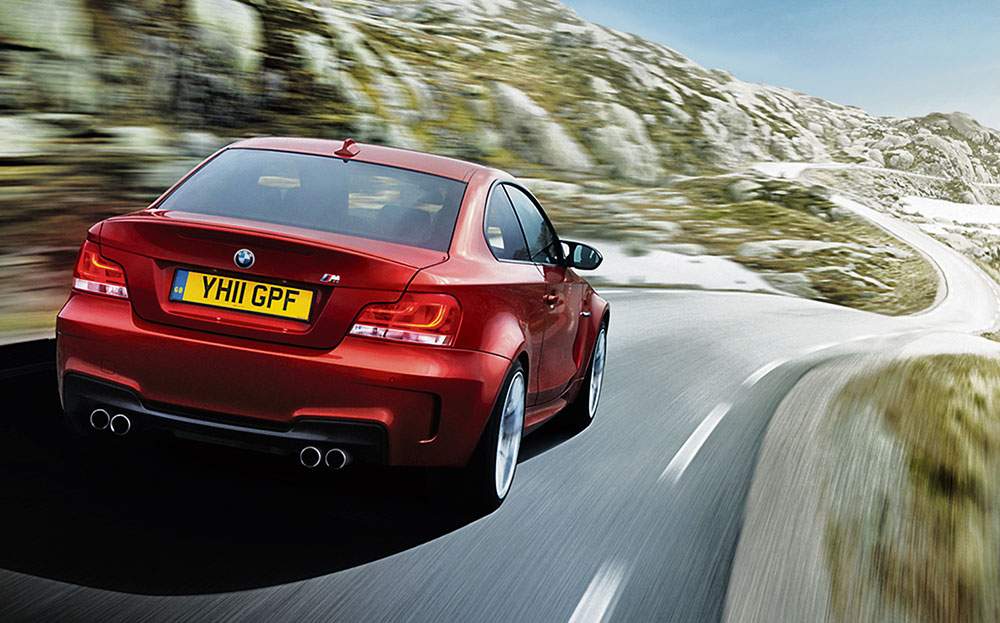 WHERE IS the world's greatest road? Ask the question and you will hear the usual suspects: Australia's Great Ocean Road, the Pacific Coast Highway in California, Route 66. Occasionally someone may throw in a less well-known route — the Stelvio Pass through the Alps, maybe.
---
Click to read car REVIEWS or search NEW or USED cars for sale on driving.co.uk
---
And it is true: all these roads (with the exception of Route 66, a shadow of its literary self) are great. The problem is they are also popular. Take a spin down the Pacific Coast Highway and as well as commuters heading to San Francisco you will be stuck in a jam behind other driving fans in their hired Ford Mustangs, looking at maps.
A great road is only half the battle. What you also need is a great drive, and to get that you need to be the only one on it. So we asked our contributors to come up with their top-secret list of greatest roads. The places that — should you manage to get there — will give you the drive of your life. Ranging from Norway to New Zealand, these routes combine thrilling curves and spectacular scenery with the one thing normal roads rarely have — a sense of total solitude. Just don't tell anyone where they are.
1 Haast Pass, New Zealand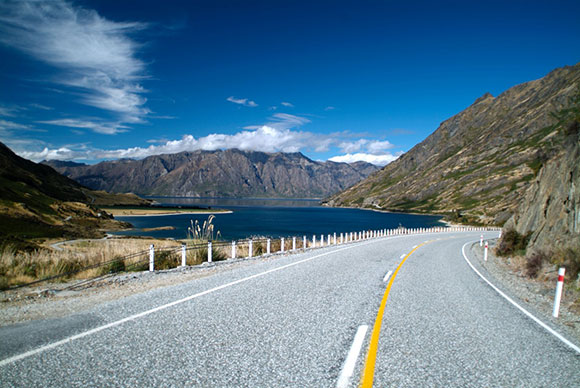 Words: Dominic Tobin
From skydiving to parasailing, there's no shortage of white-knuckle action on Lake Wanaka on New Zealand's South Island, but I wasn't going to get my adrenaline rush there. That would come at the Haast Pass on state highway 6 — a local legend.
Heading east out of Wanaka, take a left just after the zany angled buildings of the Puzzling World tourist attraction and you'll begin shadowing the coasts of two lakes, the road gradually becoming twistier before emerging into a lush valley with snow-capped mountains in the background.
It's a scene from a Swiss chocolate bar, and no wonder. These are the Southern Alps, and the narrow stretch of tarmac — the only sign of human existence for miles around — darts through the valleys and ridges.
I drove it in December, when the grass was green, and turquoise water drifted gently past on one side of the road, mountains soaring thousands of feet into the sky on the other. Don't think about the frequent landslides, or the amount of time that help might take to arrive in this deserted corner of New Zealand.
It really is just you and 100 miles of road, which soon swoops into the mountains. Signs display advisory speed for upcoming blind corners — like a rally driver's pace notes — and as the water and rocks squeeze the road from one direction to another, you'll be swinging the wheel from left to right like an actor in 1970s in-car film footage.
The route climbs into the peaks, and then slithers back down towards a vast river valley, swollen in spring, but a wide grey expanse of smooth pebbles in summer. Cool down in a crystal-clear pool at one of the nearby waterfalls before reaching civilisation in the town of Haast. There you'll swing right onto the West Coast highway, where you'll be glad you chose a manual, snicking shifts as the road twists, climbs and falls along the cliff edge.
On your left is the Pacific Ocean. On your right, at night, glow-worms appear like stars on the rocky ledges. Keep going all the way to the Franz Josef glacier.
When to go Summer (December-February)
Where to stay Wilderness Lodge, Lake Moeraki, South Island
What to drive Holden Commodore SS-V Redline, the Antipodean muscle car
2 Lysebotn Road, Norway

Words: James Mills
Getting to the Lysebotn road, in Lysefjord, is not easy. It is buried in the southwest hinterland of Norway more than 200 miles from Oslo, amid the craggy mountains of Rogaland that line steep-sided fjords. It is so desolate a place the road was not opened until 1984, and used by lorries during the building of the Tjodan hydroelectric power station.
However, after extensive research and exchanges with local residents, I'd been assured the little-known road was well worth the visit. It was. I could have stayed for weeks. It coils serpent-like for almost 20 miles through mountains and boulders the size of a house.
Everyone who visits leaves their mark, building odd little piles of stones at the side of the road that somehow stand proud for a lifetime despite the harsh winter seasons. Starting in the small town of Suleskard, it climbs up more than 3,000ft until you reach the summit, usually shrouded in cloud and in the colder months snow.
The mountainside acts as a natural amphitheatre, amplifying the rumble of a car's engine, but even that is nothing on what awaits as you start heading back down. The grand finale is far more spectacular than the Stelvio Pass: it's a dizzying descent around 27 hairpin bends, followed by a tunnel that corkscrews nearly three-quarters of a mile through mountain rock that spits man and machine out in to Lysebotn like a flume at an aqua park.
When to go Spring-summer — the road closes during winter months
Where to stay Sirdal Hoyfjellshotell, Fidjeland
What to drive BMW 1-series M coupé to fling through the bends
3 The Ice Road, Canada
Words: Tom Ford
One of the best driving routes in the world isn't actually a road. It's a river. And technically a bit of ocean. It's called the Dempster Highway in Yukon, Canada, and although it hasn't got very many corners, it's one of the best motoring experiences in existence. Although it's not, it has to be said, a particularly easy place to get to.
Flying several hours northwest of Vancouver — 1,200-ish miles — in a tin-sheet and pop-riveted aeroplane (or a few long days in a car) gets you to Dawson City. Using this as a jump-off, you can motor fairly easily along to the Northwest Territories and past the Arctic Circle, eventually ending up at a place called Inuvik a couple of days later. Now the Dempster is technically the third most northerly public highway in the world, and is impressive and wildly beautiful in itself — think stark winter wonderland at –30C — but it's the bit after Inuvik that's the most interesting.
Because to get to the next town of Tuktoyaktuk ("Tuk", for short) on the edge of the Arctic Ocean in summer you'll need a boat, or an aeroplane with floats on. In the winter, however, you can drive to Tuk on a frozen river — the Mackenzie — and subsequently on an equally frigid slice of the Arctic Ocean.
Bizarrely, this isn't some expedition-spec specialist undertaking. You can do it in a relatively normal car, although an SUV with four-wheel drive is probably best. And because the road is inspected by the authorities, it's classified as a proper Canadian highway.
Driving it is a one-of-a-kind experience, with the 6ft-thick ice creaking and cracking as your tyres swoosh through miles and miles of powder snow. Eventually you end up driving the frozen edge of the Arctic Ocean, making your motor an ocean-going car.
It won't have your adrenaline pumping, but for the lethally pretty landscape it should be on everyone's dream list. It's a magical place to go for a drive. Which is appropriate because come summer it pulls off one massive trick: it completely disappears.
When to go October-February
Where to stay Eagle Plains hotel, Whitehorse, Yukon
What to drive Anything with four-wheel drive
4 Jebel Hafeet Mountain Road, Abu Dhabi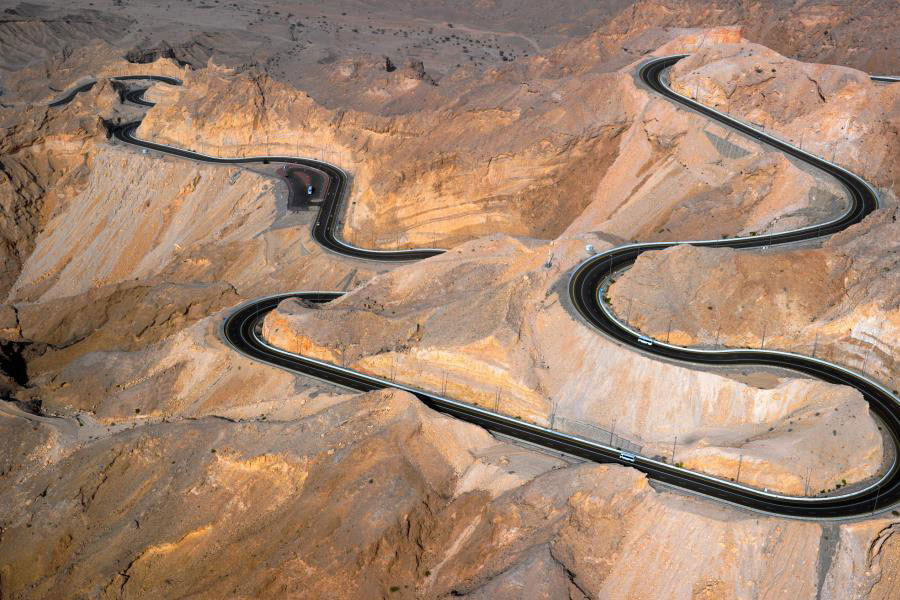 Words: Alistair Weaver
The Jebel Hafeet mountain road is 90 minutes' drive southeast of Dubai, next to the city of al-Ain and close to the border with Oman. It's more than seven miles long, comprises 60 corners and climbs about 4,000ft from the plain below. Three lanes of immaculate highway — two up and one down — are carved into the limestone mountain in one continuous squiggle.
It looks as if it were rendered by a computer game designer after one Red Bull too many, and while it is not the secret it once was, it still provides one of the most spectacular hillclimbs you will find anywhere in the world. There's a hotel at the top, but that's not the reason the road was built. Not far from the hotel is a huge former palace — now a museum — built by the one-time ruler of the United Arab Emirates Sheikh Zayed bin Sultan al-Nahyan. The road is in reality little more than a private driveway — it's enough to make Lord March green with envy at Goodwood.
The surface is racetrack-smooth with short straights punctuated by sweeping corners as it carves through the mountainside. In a supercar such as McLaren's new 675LT you could almost be on a race circuit, but any car would deliver an unforgettable drive — as long as it had air-conditioning: temperatures can hit 40C here. Just watch out for Porsche's engineers, who have been spotted using the road for hot-weather testing.
During the day the sun-bleached views are incredible as you ascend; at night more than 500 streetlamps spark into life, lighting the road like a runway.
As a means of servicing a palace, the Jebel Hafeet mountain road must stand as one of the most extravagant routes yet built. But it is also an unforgettable experience. It is in every sense one of the world's greatest drives.
When to go Any time, but beware the 40C heat in the summer months
Where to stay Mercure Grand Jebel Hafeet al-Ain hotel (at the top of the road)
What to drive McLaren 675LT
5 FV-30, Canary Islands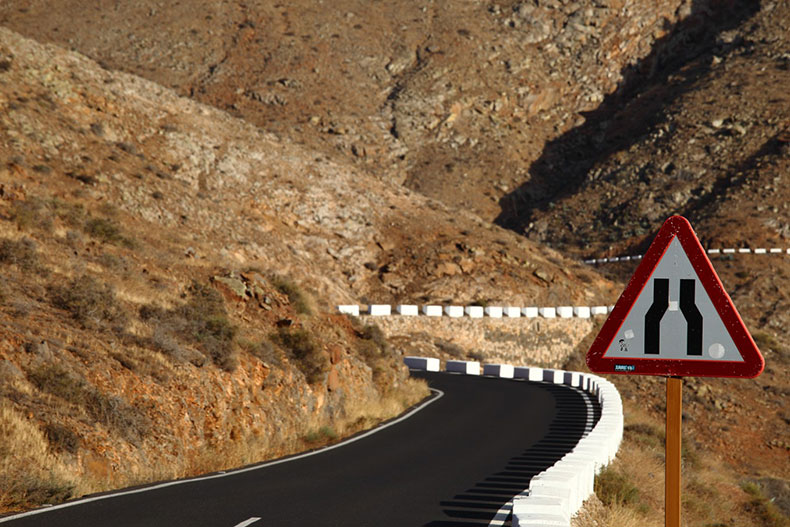 Words: Will Dron
Forget sunloungers and beach towels; if you visit Fuerteventura in the Canary Islands, make sure you hit the FV-30 highway. It will either delight or terrify. This twisty mountain road that runs north to south along the centre of the second-largest of the Canaries, from Casillas del Angel to Pajara, has stunning views and a smooth asphalt surface that puts Britain's potholed roads to shame. It also has some sheer drops and quite a few sections barely wide enough for two cars, let alone the lorries that chug along its 20-mile length.
The road takes you through Betancuria natural park, an arid, barren landscape surrounded by volcanic mountains — an environment almost more suited to a Mars rover than a car.
The small historic town of Betancuria halfway along the route was the former capital of the island but is now a haven for tourists looking for keepsakes. Drive on until you reach Mirador Corrales de Guize (altitude almost 2,000ft), a roadside vantage point that features giant bronze statues of the island's two native tribal leaders, Guize and Ayoze, as well as views of the valley below and the mountain peaks beyond.
By the time you return, exhilarated and flushed, you will be ready to join the other holidaymakers reading on their sunloungers and lazily sipping cocktails in the heat.
When to go Winter for some unseasonal sun
Where to stay The FV-30 is a short drive from the farthest corners of Fuerteventura, so take your pick
What to drive A tall, open 4×4 such as a Jeep Wrangler Unlimited Sahara (if you're brave and want the best views down into the valley)
---
Click to read car REVIEWS or search NEW or USED cars for sale on driving.co.uk
---