Dom Joly's family "carcation" to Spain and Portugal via Range Rover Autobiography
My wife's having her bottom fondled — and I'm loving it
EVERY YEAR since time began (AD2014) the Joly family has embarked on an Easter road trip. Readers of Driving may remember that last year we drove to Istanbul and back on what many friends were calling "the divorce tour". It's true that the idea of travelling across Europe in a car with two children under 14 and a feisty wife might seem foolhardy, but it went very well and this year we were ready to test our marriage once again.
---
Browse the Range Rovers for sale on driving.co.uk
---
Originally we were going to drive all the way down to the Sahara in Morocco, but this was vetoed by a nervous American-Canadian wife who was sure that we would all be beheaded. I tried to champion Morocco, one of my favourite countries to drive in, but it was no use. So we compromised with a tour of the Iberian peninsula. I have to admit to being a bit sniffy about this new itinerary; there just didn't seem to be the whiff of adventure about the whole thing. It felt a little safe. A little easyJet. Was I being an idiot?
We would be driving a spanking new Range Rover Autobiography (truly terrible name), a 4.4-litre SDV8 with an impressive sliding panoramic roof so that we could easily admire those tall, baroque church spires and the poor donkeys being launched off them by excitable locals.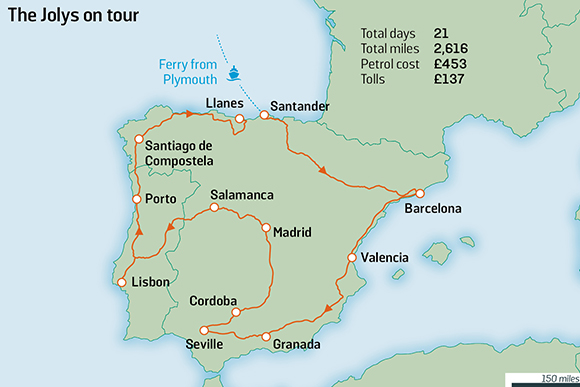 It was definitely going to be comfortable, but I did have some reservations. My history of owning Range Rovers is a chequered one. My dad had one of the very first models back in the early Seventies in Beirut and we used to drive it off into the Syrian desert on ambitious archeological expeditions. Back then it was a sand-dune-conquering dream machine and never gave us any trouble.
My own ownership record has been less successful, with several models exhibiting a tendency to break down. I once called out a Land Rover mechanic, only for him to inquire as to whether I'd taken mine "off road". I guiltily admitted I had and he tut-tutted, telling me that this was probably the cause of my problem.
I gave up. I felt that this once-great beast had become a Chelsea tractor and opted for the far more reliable Land Rover Discovery. I do, however, still have an enormous soft spot for Range Rovers, and was more than prepared to give them another chance.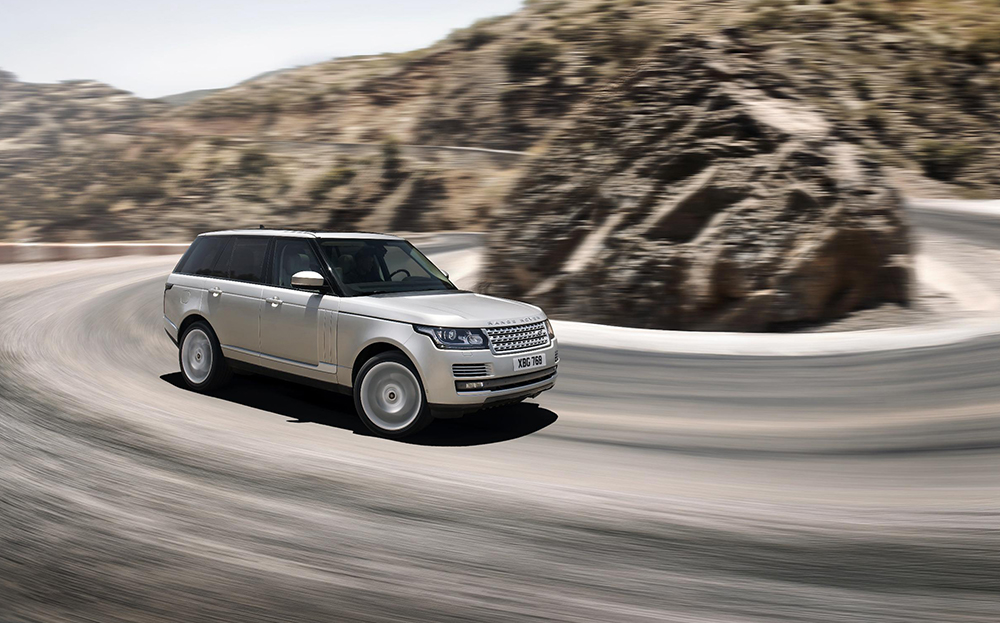 So off we set, driving down to Plymouth, from where Brittany Ferries would transport us all to Santander, in Cantabria, on the north coast of Spain. We had booked the rather plush Commodore cabin so we could kick off our trip in the grand style in which I hoped our endeavours would continue, and 24 hours later we arrived in Spain, suitably relaxed and ready to commence our adventure.
I was worried about having to remortgage my house to refuel but the first pit stop, somewhere in La Rioja, set me back €104 (£75). This seemed pretty reasonable compared with British prices for filling up my Discovery.
The first stop was Barcelona, six or seven hours' drive away. The car had a massive diesel tank and an impressive range of more than 650 miles. I was worried about having to remortgage my house to refuel but the first pit stop, somewhere in La Rioja, set me back €104 (£75). This seemed pretty reasonable compared with British prices for filling up my Discovery. The motorway tolls were pretty steep, however, and I'd already forked out about €40 by the time we rolled into Barcelona.
The Range Rover was performing beautifully, with an impressive adaptive cruise control system. My wife, Stacey, had discovered her seat's massage system and was untypically silent throughout the drive, save for the occasional groan of pleasure. It was a little like being cuckolded by your own car, but she was happy, and that is a vital ingredient in a successful family driving holiday.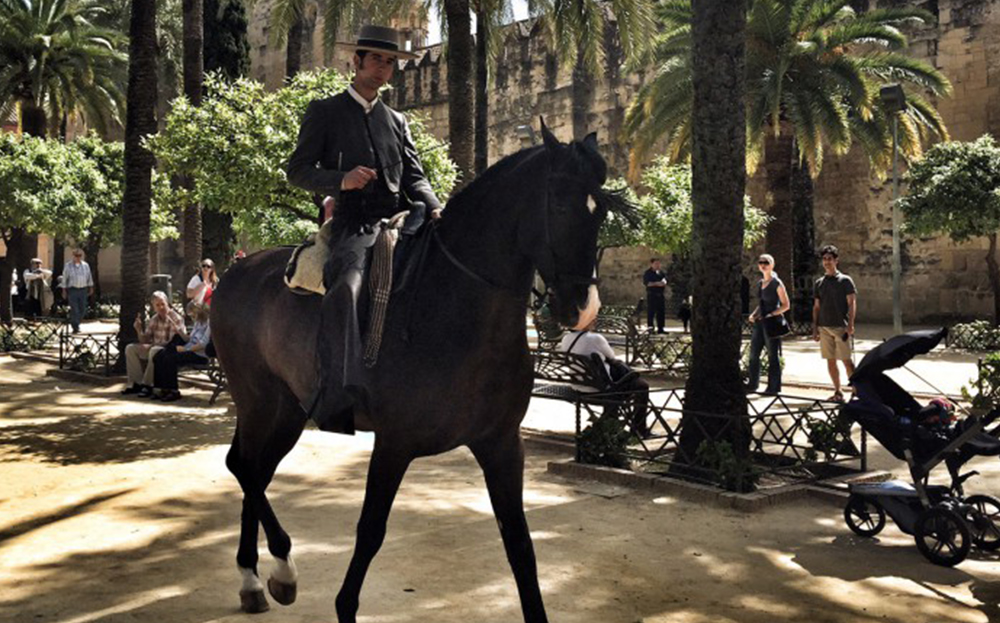 This Range Rover was launched to an avalanche of praise from motoring journalists and is still in a class of its own. The Autobiography is a high-spec version — though you can pay more than £160,000 for a super-luxury 5-litre SVAutobiography model — and it's like travelling everywhere in Commodore class.
There are 22 ways to adjust the front seats, a dashboard screen that lets the front passenger watch television while showing sat nav instructions to the driver and — another ingredient for familial harmony — separate climate controls for all four passengers.
Next up was Granada, in Andalusia, and the architectural marvels of the Alhambra — the 11th-century palace, not the family-friendly seven-seat Seat. Our arrival in Granada coincided with the beginning of Semana Santa — Holy Week — and the narrow streets were packed with processions of religious floats and lines of pointy-headed followers who looked disturbingly like members of a Ku Klux Klan convention.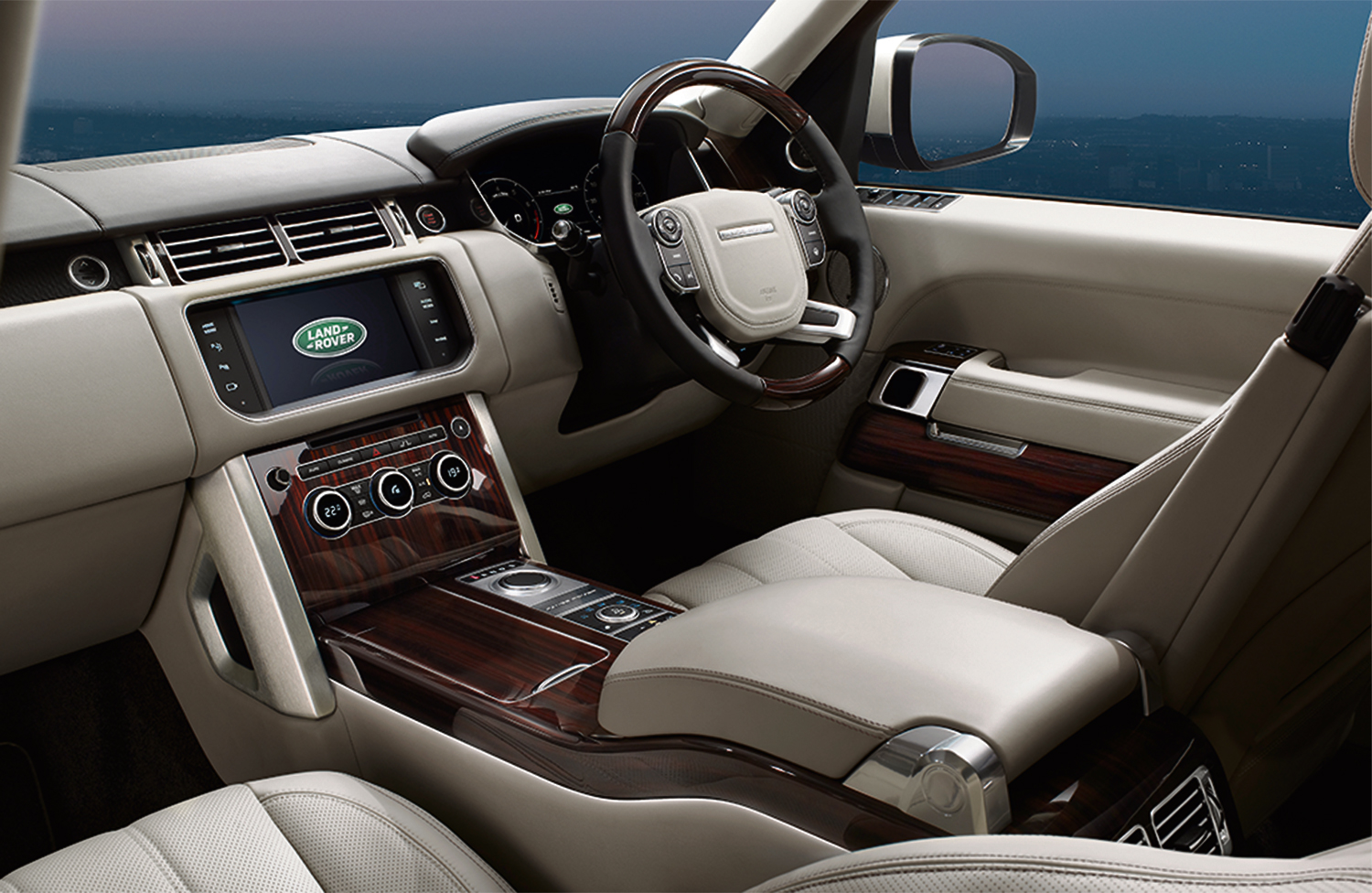 The Range Rover is probably not the best car in which to negotiate medieval streets and the parking spaces seemed to have been designed with small mules in mind, but we emerged unlynched, unscathed and bound for Seville — to us the undisputed jewel in the Spanish crown.
From the moment we arrived we fell in love with the place. We parked the car up for three days and walked — the only way to do Seville. We soaked in the Moorish architecture, basked in the dry heat and marvelled at the omnipresent aroma of orange blossom that permeated the city like some perfect Jo Malone scent. We could have stayed for weeks.
But the Range Rover beckoned. It didn't like being ignored, so we saddled up for Madrid, with a quick stopover in Cordoba to check out the fabulous Great Mosque, which is now a cathedral. Last year we had visited the Hagia Sofia, in Istanbul, which was once a great church and later became a mosque. Life has a pleasing way of balancing itself out.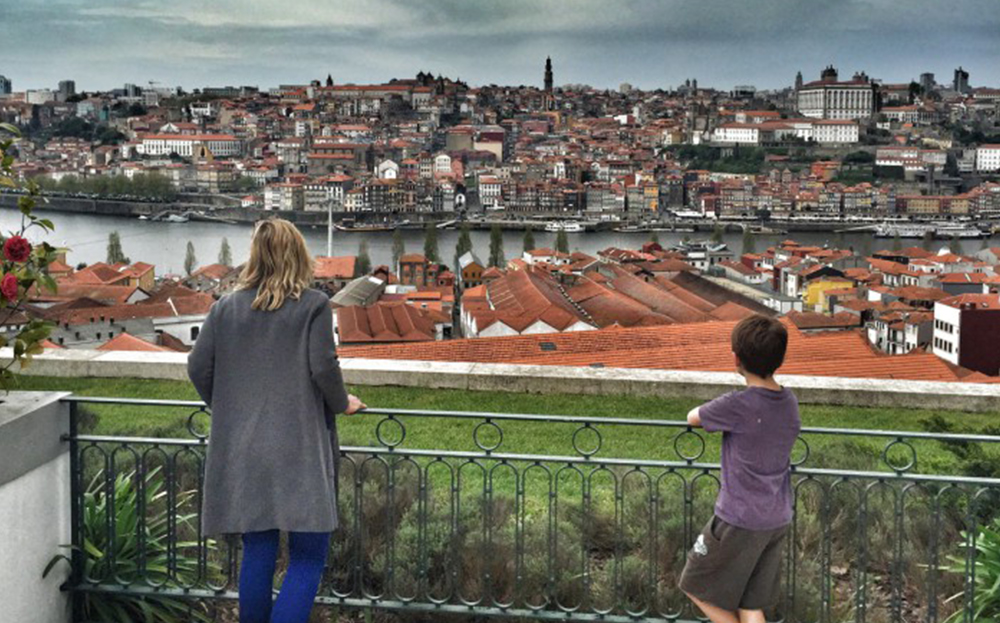 Everyone was in fine form as we entered the Spanish capital. The children watched dubious DVDs in the back while Stacey and I listened to the debonair David Niven describe an antediluvian Hollywood via an audiobook.
Tempers were even, but outside the temperature was rising, and we made full use of the seat-cooling systems to soothe our hot, spoilt backsides. Driving to the Bernabeu stadium to watch Real Madrid play, we were almost mobbed, as fans assumed we must be Cristiano Ronaldo arriving for a pre-match manicure and facial in his tinted mega-bucks wagon.
---
Search for and buy your next car on driving.co.uk
---
Next up was a fun night in the splendid ancient university city of Salamanca before we crossed over into Portugal and its greatly underestimated capital, Lisbon. This was not really a city for Range Rovers — tiny streets, kamikaze cabbies and homicidal trams. The car's complex sat nav system had worked brilliantly in Spain — where we used postcodes — but appeared to have a crisis of confidence in Portugal and left us to fend for ourselves. Much to the kids' bemusement we got by with some antiquated things called maps.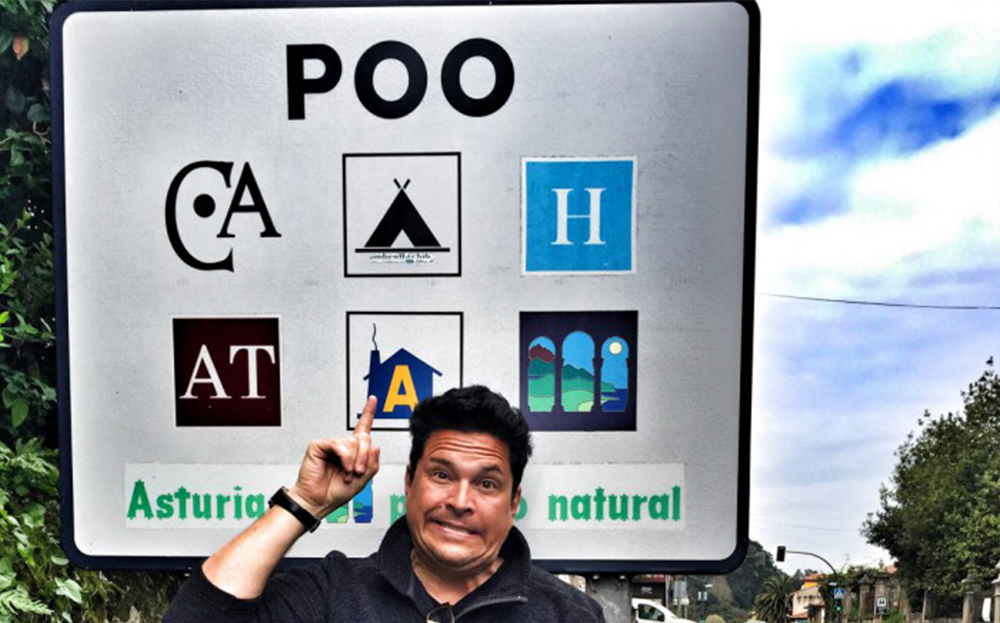 We then drove the three hours north to Porto and checked into the Yeatman hotel — an oasis of gourmet cuisine, breathtaking views over the old city and the most comfortable bed I've yet slept in. The Range Rover felt very much at home and I could sense it didn't want to leave, having been valeted and washed by the overly attentive staff.
Our penultimate destination was Santiago de Compostela, a place normally travelled to on foot by pilgrims. We felt a little fraudulent driving into our monastery hotel; the car-parking monk tried but failed to disguise his disdain for our über-luxurious mode of travel. We attempted to scruff up a bit to blend in with the pilgrims but word of our imperious arrival had clearly spread, as we were shunned at the communal dining table as though carriers of some virulent materialistic plague.
We felt a little fraudulent driving into our monastery hotel; the car-parking monk tried but failed to disguise his disdain for our über-luxurious mode of travel.
The car had performed brilliantly throughout the whole trip but I wanted to test it a bit more on our final leg to the village of Llanes, in Asturia, via the magnificent Picos de Europa mountain range. I whacked it into Sport mode and used the gear paddles to career around some awe-inspiring mountain roads. It was an utter joy to handle, but a bout of carsickness among the entire family soon brought this episode to a sad close.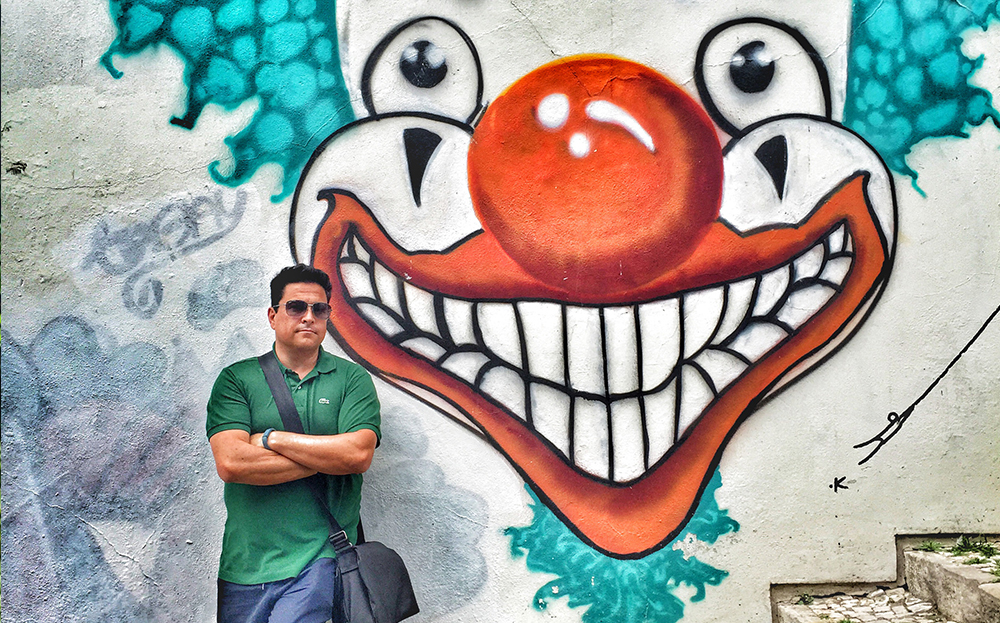 On the rugged, rocky coast near Llanes I took the car seriously off road, through deep mud ruts and over large boulders to climb to a remote scenic spot to try to get a suitably rugged photograph. Sadly I'd forgotten my tripod, but the Range Rover was unstoppable, even though my whole family screamed and swore at me in furious panic. I was in my element and it was too. After a long, wonderful trip we both wanted a bit of fun.
I think I'm going to find it rather difficult to look my Discovery in the eye when I get home. I have cheated on it and rather fallen for the opposition.
---
2015 Range Rover 4.4 SDV8 Autobiography specifications
Price: £98,550
Engine: 4367cc, 8 cylinders
Power: 335bhp @ 3500rpm
Torque: 545 lb ft @ 1750rpm
Transmission: 8-speed automatic
Acceleration: 0-60mph in 6.5sec
Top speed: 135mph
Fuel: 33.6mpg (combined)
CO2: 219g/km
Road tax: K (£640 for first year; £290 thereafter)
Release date: On sale now
---
Search for and buy your next car on driving.co.uk
---