What makes a classic car 'original'?
In the classic car bubble, originality is a buzzword that causes endless contention. Charlotte Vowden asks the experts what makes 'an original', and if restoration can go too far.
---
Published 29 November 2019
IT'S ALMOST calling to me: a gorgeous Jaguar E-type clothed in beautiful pearlescent silver. Fourteen feet and seven inches from top to tail, the flawless frame rises to a petite four foot nothing, with curves in all the right places. The E-type is the car that Enzo Ferrari called the most beautiful car in the world, and I'm enraptured.
Tenth off the production line in the spring of '64, this example wears its age exceptionally well, but there's a reason for that; it's taken a serious nip and tuck (and sixty hours of polishing) to get the matching numbers Series 1 Jaguar E-type — a grande dame of British motoring — looking this good.
"It's the most extreme project we've done," says Bob van Vuuren, workshop manager at E-Type UK, who rescued this 4.2-litre fixed head coupé from a field — one of a pair that lay in ruin, battered by the elements and looted for parts.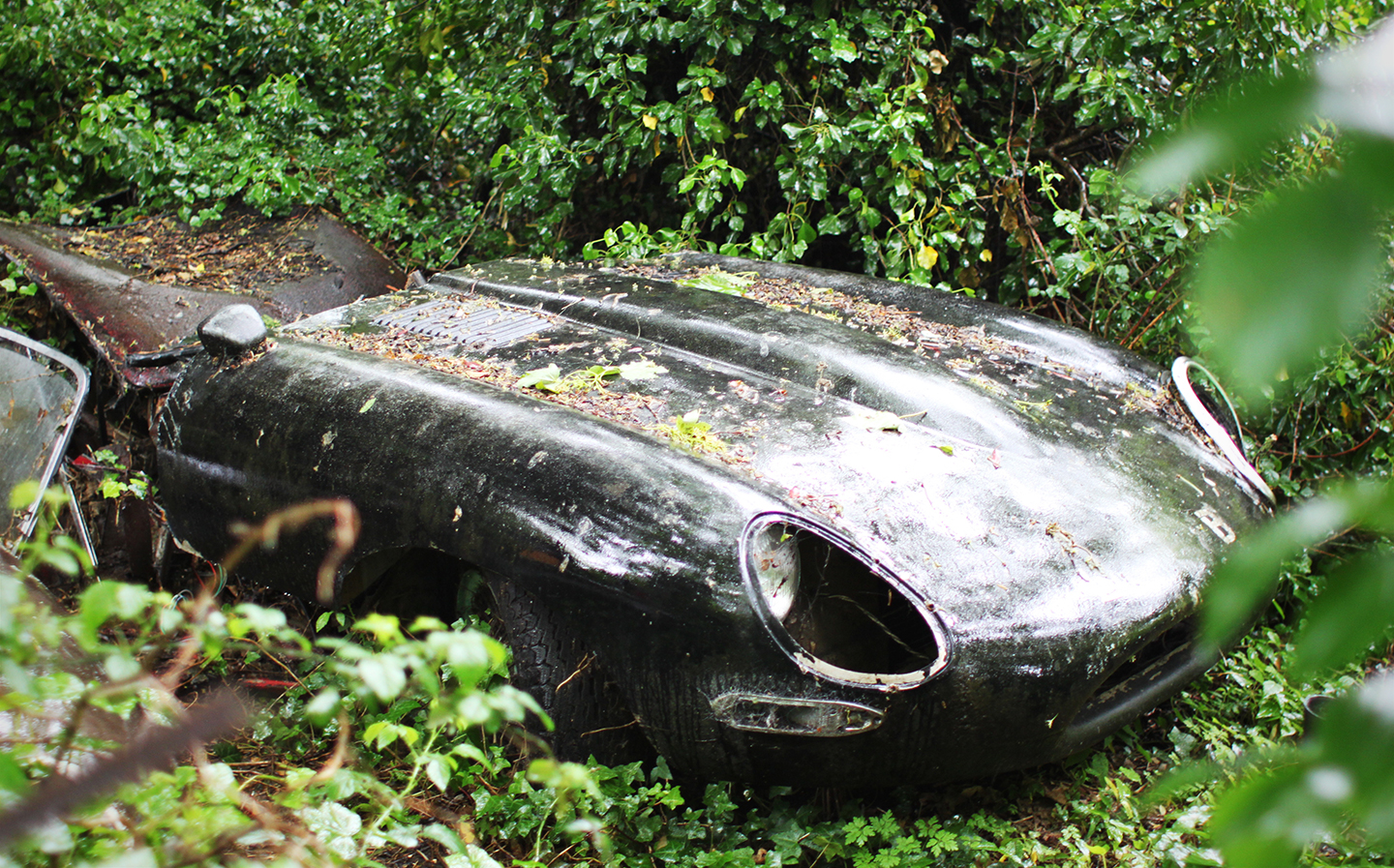 Although the roof and tailgate of the final, restored car are authentic (to another E-Type), the shell and many of the internals are brand new. It also includes upgraded parts including a five-speed gearbox, an uprated tubular stainless-steel sports exhaust, aluminium radiator and header tank, cooling fan and power steering.
"There was nothing much left beyond the engine, gearbox and rear IRS [independent rear suspension] unit, but we haven't made this car from a car that didn't exist," explains van Vuuren.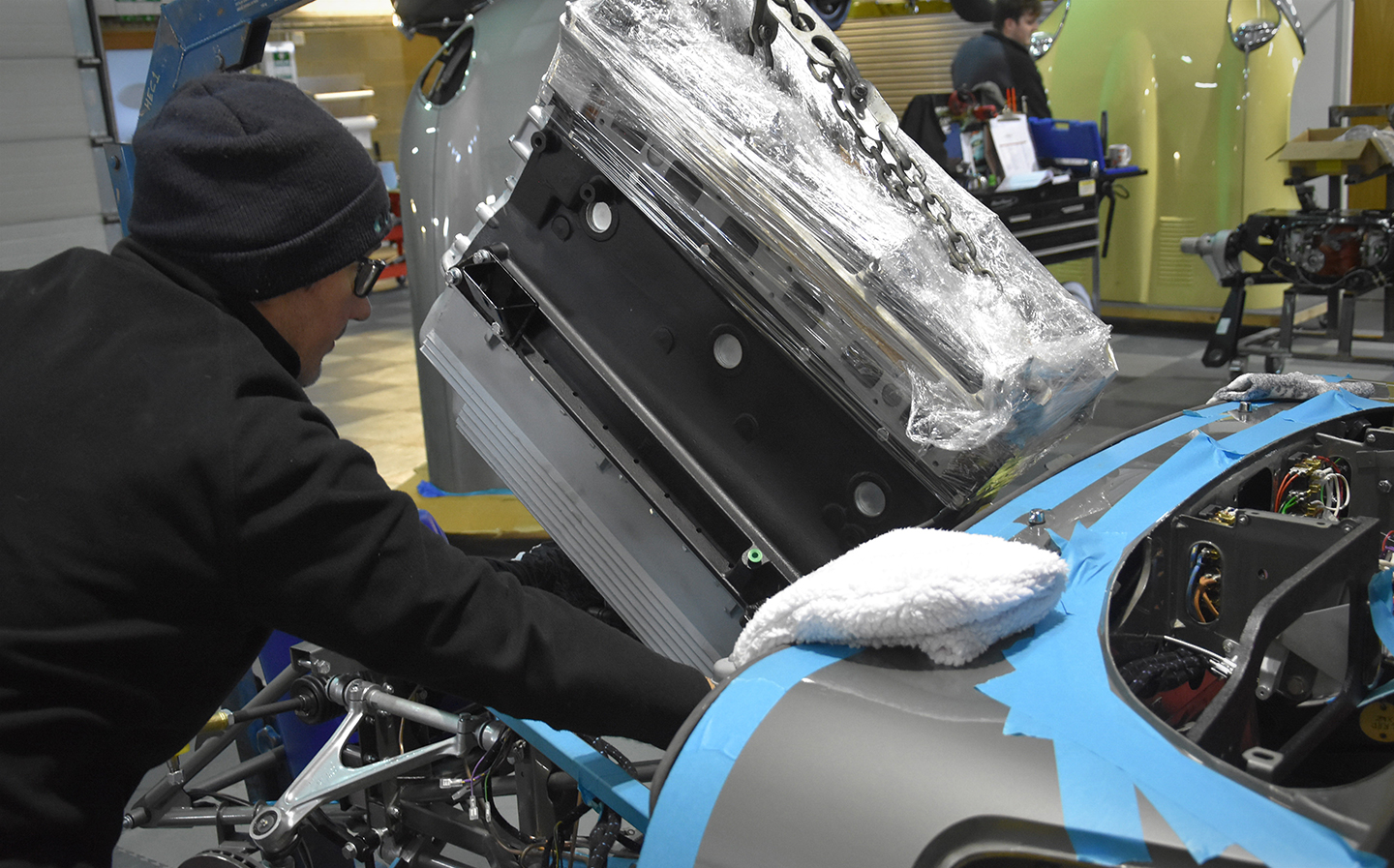 "Some argue this is not the original because it's got a new body, but this identity, this hardware, this engine, only belongs to one car. The biggest thing for us was to save the identity."
'Graduations of originality'
In the classic car bubble, originality is a buzzword that causes endless confusion and contention.
"There are graduations of originality but it is so dependent on the vehicle having good records," explains Paul Darvill, a car specialist at classic car auction house RM Sotheby's.
"When the paper trail isn't available, or reliable, this can lead to the challenge of distinguishing between 'old' and 'original'. I see countless advertisements for 'original' cars with obviously old paint and interiors, but being certain that this material is original can be a challenge. Sometimes inspection is enough but often we have to corroborate with documentary evidence and some common sense."
From a manufacturer's perspective, a car has to match the original factory specification to be certified as a true original, but RM Sotheby's has developed its own informal classification using similar principles.
"It's important for us to be able make a judgement of originality on a scale, because the originality of the car can have a significant effect on values. To do so we often refer to these manufacturer certification programmes, or apply similar criteria according the car in question."
The desire for true originality, and its price tag, has become a defining trend among collectors over the last decade, and it's likely that their value will remain buoyant while there is no shortage of modified cars on the market, according to Darvill.
He says it's worth remembering that until relatively recently, keeping things original was not a major concern to car collecting hobbyists.
"Thirty years ago, removing an original saloon body from a pre-war Bentley to build a Le Mans Replica was common practice, but not something someone would do today, fortunately.
"Nevertheless, you have to accept that these things happened and were a part of the history of these cars. We wouldn't want to disregard examples of excellent non-original cars for the sake of compliance with a standard."
Performance upgrades
In the world of historic motor sport, tuning old engines is more widely acceptable. In an engine rebuild, modern tooling tolerances often result in performance above what could be expected when it originally left the factory, even if that wasn't the intention. Importantly, the process of recording rebuilds and modifications is fastidious. In racing and eventing, even more so, to ensure a vehicle is placed in the correct competitive class to maintain fair and safe competition.
The annual London to Brighton Veteran Car Run excludes automobiles that have become too far removed from their original pre-1905 specification. Participants have to prove that their four-wheeled cars, tri-cars and motor tricycles are compliant by obtaining a Veteran Car Club of Great Britain (VCC) Dating Certificate (showing the date of completion of the vehicle as 1904 or earlier) or a valid VCC Veteran Passport. It's also important from an insurance point of view.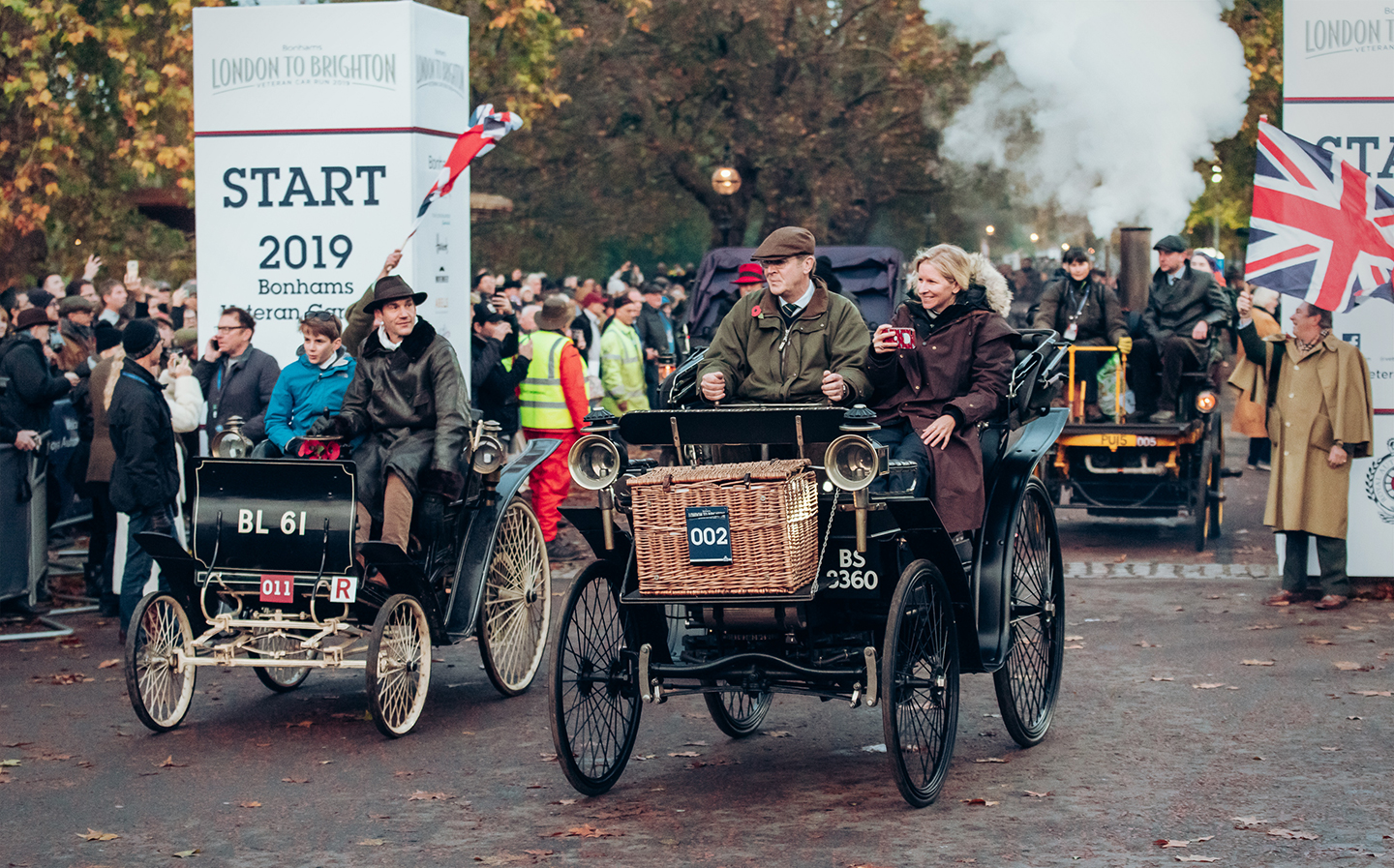 "I have insured vehicles with motor sports pedigree," says Pete Barrett manager at Cherished Vehicle Insurance Services. "While this type of vehicle may be considered to be period, they were modified at the time and these changes need to be declared. If modifications are not disclosed and you come to make a claim then the insurers could potentially reject it."
Ultimately, if you're not into classics for profit or glory, the originality of a car is only as important as the person judging it deems it to be.
"Of all the cars we look after it's not generally their ultimate originality or value that grabs people's attention; people love a story," says Andrew Ferguson, manager at Historit, a specialist storage company for historic, classic and modern cars, aeroplanes and motorcycles.
"A little Austin Seven 'special' that was built by grandad, passed to son and then grandson — that's the car people want to hear about. In collecting terms there probably isn't anything original about it but to the family that still own it, it couldn't be more original and that has a value all of its own."
As someone lucky enough to inherit a 60-year-old MGA Roadster from her grandfather, this is a sentiment to which I can relate.
Technically, a car can only be a true 'original' once; soon enough it will require new parts, some of which may be unavailable. Restoring any old car should be applauded, but modernising one with brand new parts such as disc brakes, when originally they would have been drums, is highly controversial. Ultimately, the extent to which an owner hunts down absolutely original (or as close as possible) replacements is usually a matter for them, but honesty about any changes is key.
In the words of one expert we contacted: "A question I like to ask when looking at an old car is this: what would the original designers and engineers who made this thing make of it as it is now?"
And while it's pretty remarkable to find something that's mechanically and aesthetically untouched since it left the factory, they usually end up as museum pieces. And where's the fun in that?