Back to school with next generation of classic car mechanics
"Teach it, test it, prove it"
APPRENTICE Lewis Revell has "never made a bad cup of tea." 
That's high praise from his tutor at the Heritage Skills Academy because, while anyone in overalls is capable of operating the kettle, when a classic car reveals a new, perplexing, quirk, what an engineer really needs is a decent cuppa.
"If we get to a point when we can't work something out, or we've put something together the wrong way, having a brew is a good way to walk away from it for five minutes, to get some perspective on how to tackle the task in a different, or more innovative way," explains Revell, who is working towards an industry recognised qualification in classic and vehicle restoration.
His infectious enthusiasm for cars that have decades on his 20 years began just under a year ago, when he started working at classic Mercedes-Benz specialist Roger Edwards Motors, in Amersham, Bucks.
"I hadn't had much exposure to classics when I started out as a mechanic, I used to think that what classics could do, modern cars could do better, but now it's the opposite way around. I love stripping them back to basics and rebuilding," he says.
"It's that 'engineering' side that I find so interesting and fulfilling – not needing, or relying on a diagnostic machine."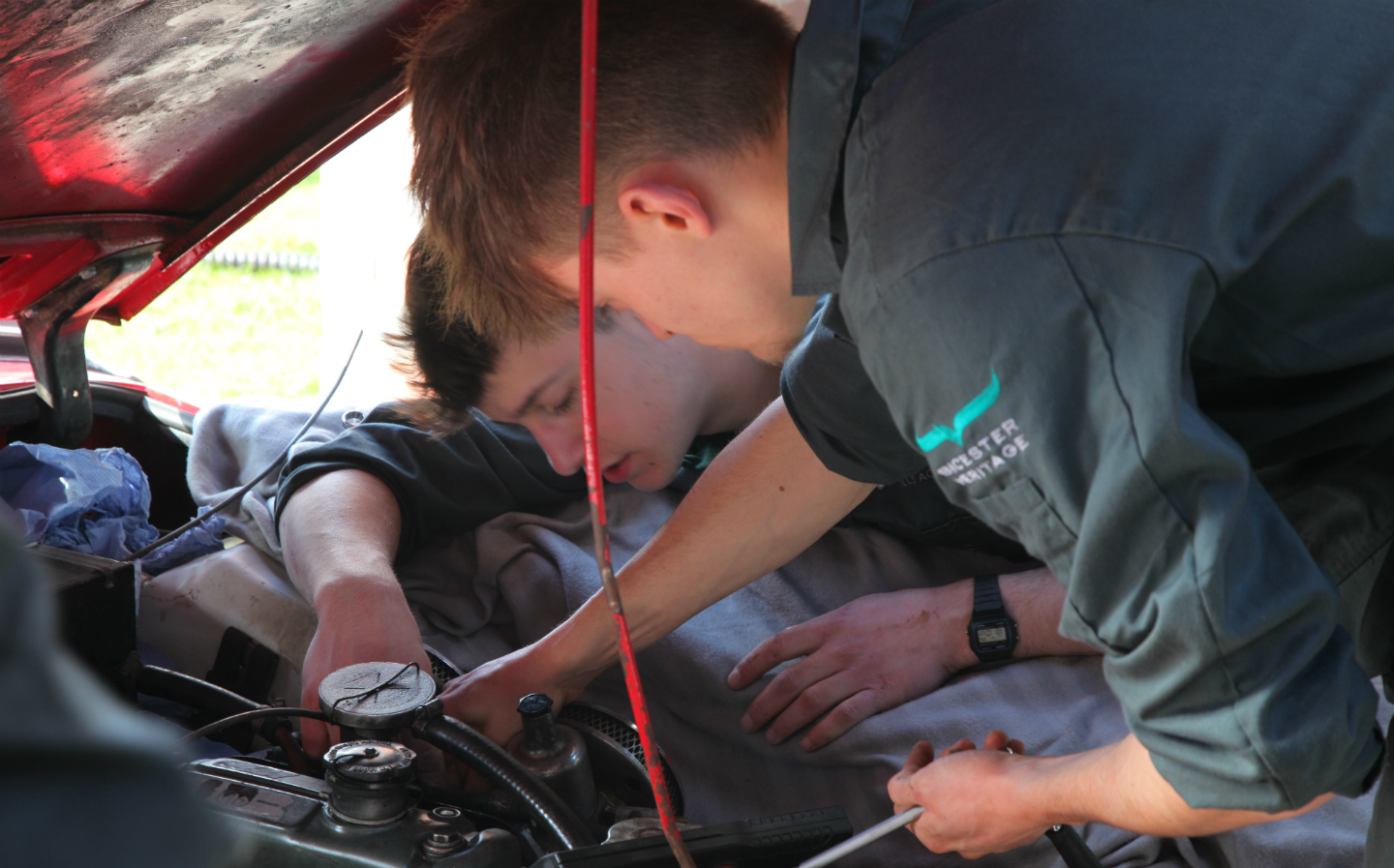 At the moment he drives an Alfa Romeo Mito, but when the right car from the past comes along he has every intention of making it his own.
"It's about what it does to your senses. The shapes, the sound coming from the exhaust and engine, and the most important thing – the smell of hot used oil, petrol fumes and a cold started car." 
The HSA's flagship training centre is located within Bicester Heritage Centre in Oxfordshire — the UK's first campus dedicated to historic motoring and aviation. 
In addition to their own private workshop and learning space, they have access to a test track where trainees can put cars they have worked on through their paces in a safe environment.
"Teach it, test it, prove it," is how Steve Beaumont, the HSA's training director, sums up his best practice.
"This isn't a tick box exercise, you can't just see someone do something once and give them a pass. You need to give them time to build practical skills and go into depth. For example, you don't just remove and refit a water pump, you remove it, inspect it, make a gasket by hand, test a thermostat, report on it and then refit it."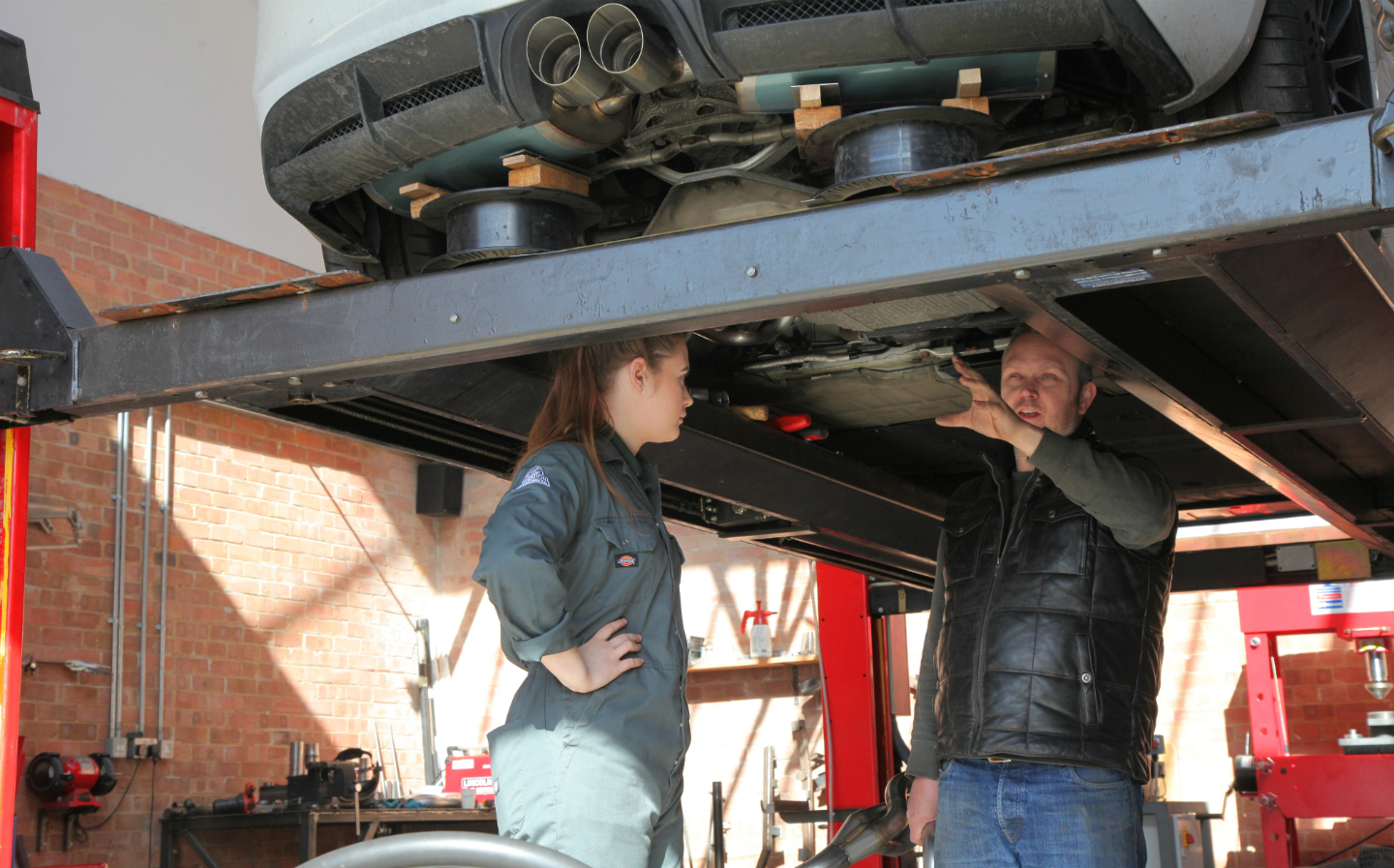 To stimulate the intellectual cogs of his cohort, Beaumont usually gets the day going with a session in the classroom at 9am, sharp. Lubricated by that all-important first brew of the day, questions are fired from tutor to trainee, and back again, before it's time to boot up and get stuck into the nuts and bolts side of things out on the workshop floor.
"Every day is a school day," says Beaumont. "I love to think about what they're going to achieve, but it's also about getting them to realise that they will break stuff, that's just how learning goes. I believe in them far more than they believe in themselves."
To keep them on their toes, as well as test whether their newly acquired skills are sinking in, Beaumont will often tinker with their work while apprentices are at lunch. They then have to diagnose and fix any issues he has introduced. 
The HSA has designed specialist courses suitable for those looking to build a career in vehicle, aviation, marine and steam sectors. They attract aspiring engineers from across the UK, and are typically taught over a three and a half year period. Each year is broken down into nine, five day blocks — for which they receive funding — but when it comes to supplying their apprentices with pre-war, post-war and classic cars on which to practise, they rely entirely on donations.
"Elderly mechanics who don't use their tools anymore give them to us, as well as their cars," explains Janice Richardson, who as operations director is responsible for finding and guiding apprentices through their time at the HSA from application to graduation. "We desperately need those things because we only get funding for the training."
At present, the HSA supports 48 apprentices a year, but the waiting list is getting longer. They also partner with car clubs and organisations like Footman James, to run bespoke short courses.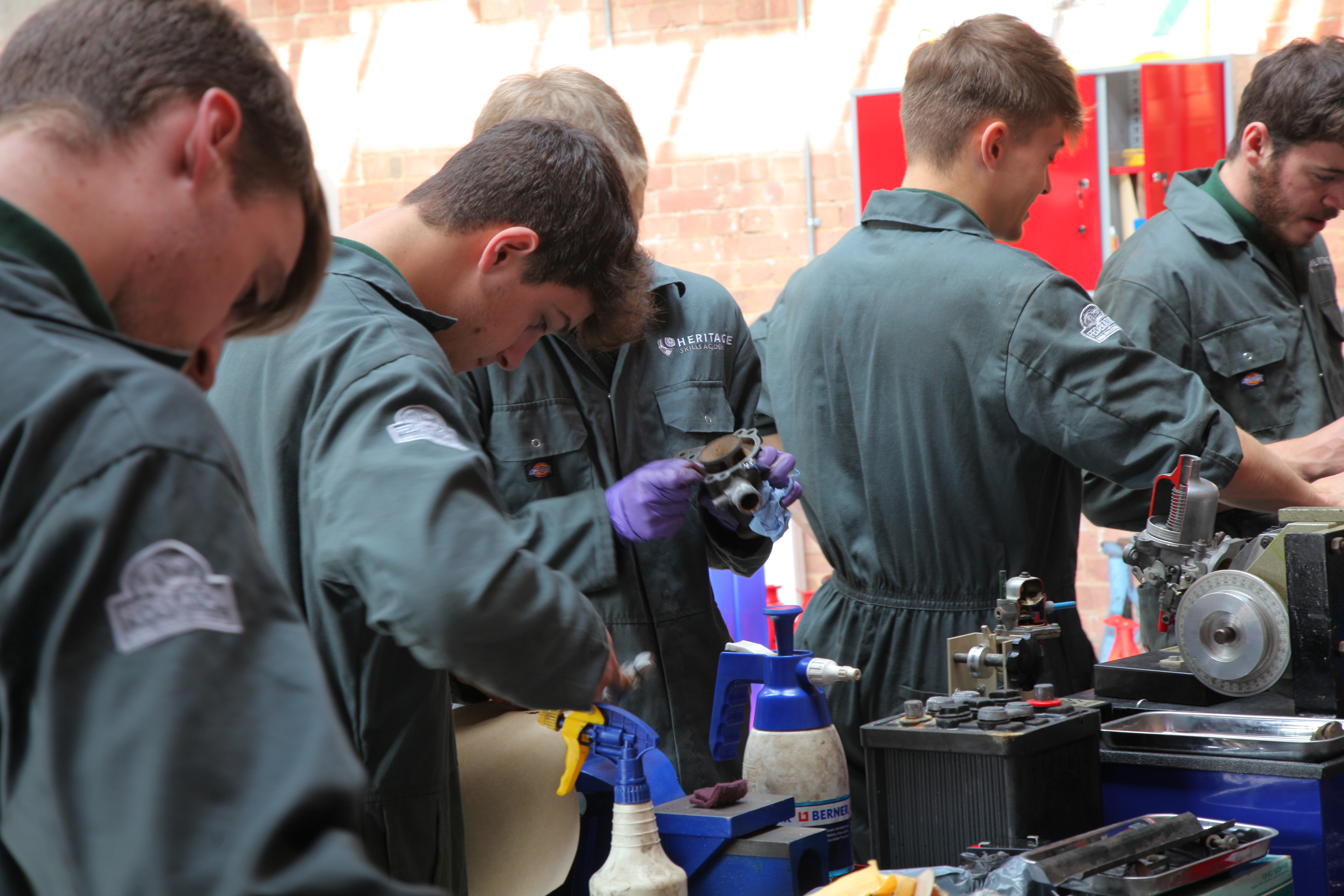 "The Heritage Skills Academy's work is invaluable," says David Bond, the Managing Director of Footman James, who launched a young drivers' insurance scheme two years ago to meet rising demand.
"It's crucial that the latest generation of young enthusiasts have the skills to uphold the classic car industry in years to come."
Janice believes the success is down to the combination of factors that include the desire for a more tangible way of life.
"I appreciate how these machines were made and the attention to detail, materials and techniques that went into them," says Revell. "You can't just buy another one, and I'm doing this so that generations to come can enjoy learning about, looking at and using these cars just like the manufacturers, designers and owners have in the past. I want them to experience what they are capable of and how exciting they can be."
What happens when it's time to clock off – who does the washing up? 
"Ah, well, we have something called the 'dipstick of the day' award for that," says Beaumont, grinning.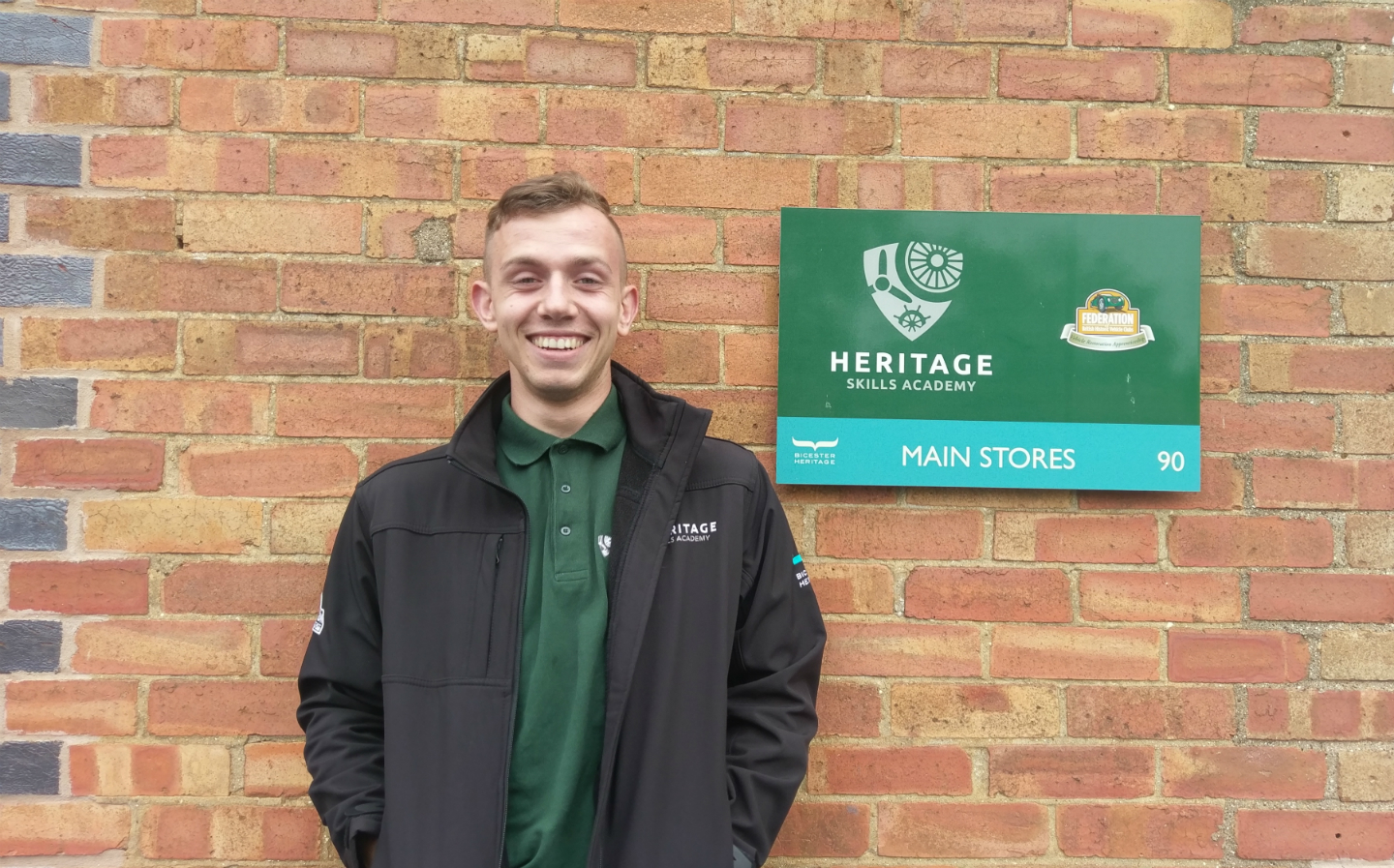 "When you break the rules – like no eating in the workshop, or forgetting to bring your assignment – you'll be awarded 'dipstick of the day' and expected to wash up the cups before going home."
If no one 'wins' it, Steve is happy to get elbow deep in the washing up liquid himself. It makes a change from engine oil. 
To apply for a 'Heritage Engineering Apprenticeship' delivered by the Heritage Skills Academy visit heritageskillsacademy.co.uk. The HSA also offers short courses for clubs and associations, the revenue from which supports their Apprenticeship training
Tweet to @charlottevowden Follow @charlottevowden
Follow Charlotte on Instagram
Insure your classic car at footmanjames.co.uk