Clarkson, Hammond and May's Amazon car show is named The Grand Tour
In tents!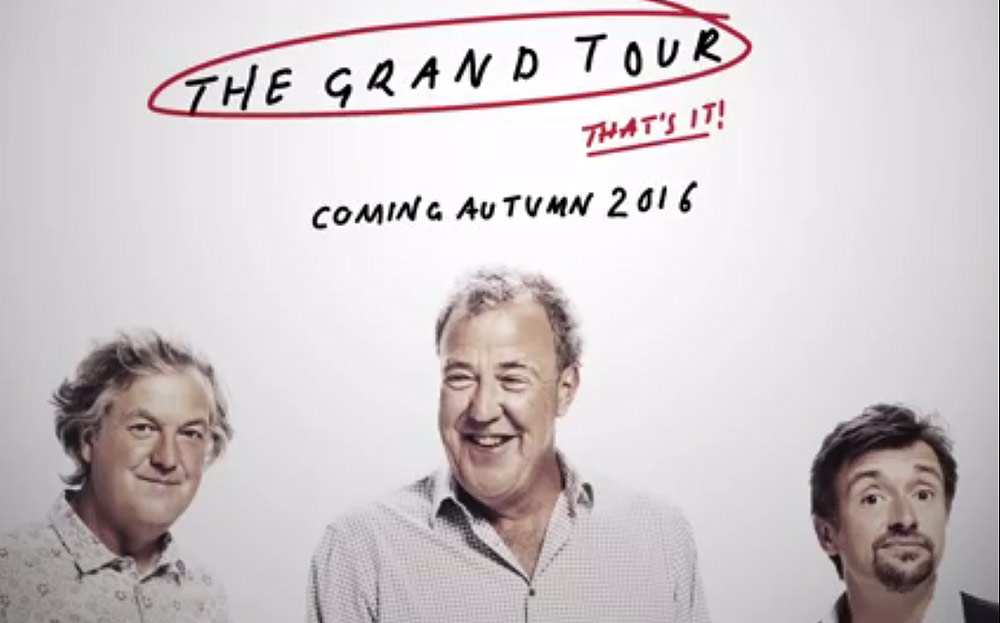 JEREMY CLARKSON, Richard Hammond and James May, the presenters of Amazon's new motoring show and formerly of Top Gear, will be camping it up when they hit our screens this autumn.
After much speculation about the title of the coming Amazon programme, it has been revealed that the name has been chosen — The Grand Tour — and that it will be broadcast from a tent.
"We'll be travelling the world hosting each episode in a different country, from a giant tent," Clarkson said. "It's a sort of grand tour, if you like. So we've decided to call it The Grand Tour."
---
Browse NEW or USED cars for sale on driving.co.uk
---
Hammond was upbeat about the new name. "I already love camping," he said, "but this is something else. We are like our pioneering and prospecting forebears, sallying forth into a new frontier of broadcasting, and making our home where …"
May joked: "I wanted to call it Nigel, or Roger."
So, the Grand Tour (GT for short) will come from a tent, which we will put up in a different location every week. Your town?

— Jeremy Clarkson (@JeremyClarkson) May 11, 2016
The trio had a tough time deciding on a name, claiming that many of their favourites had already been used, or were subject to copyright. One promising suggestion was Gear Knobs, but anything including the word "Gear" was out, according to Clarkson.
In his News Review column for the Sunday Times, Clarkson wrote: "Every morning, I'd make a £7,000 call to the lawyer with an idea, and every afternoon I'd get a £7,000 reply saying the name was already in use by someone in New Zealand or France or Ukraine. Prime Torque. Autonation. Skid Mark. Everything was a no-no."
A video sending up the dilemma was posted to a new Facebook page for the show on April 27:
A video posted today also makes light of the predicament before a final decision is made:
Fans took to social media with their own suggestions but it's unlikely any could have predicted The Grand Tour. In a statement the former Top Gear trio have thanked fans for taking the time to send in their ideas for the name, which they said were "much appreciated".