Car of the week: Volvo Concept Estate
Volvo is turning its back on the traditional family estate with Scandi cool concept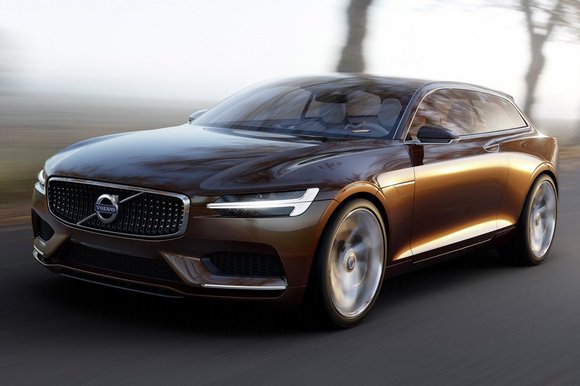 WAITROSE SHOPPERS, antiques dealers and even labradors are in for a shock: Volvo is turning its back on the traditional family estate. In an age when Scandi cool is sweeping the world, the Swedish car company believes there should be more to its vehicles than a good safety record and a capacious boot.
The manufacturer revealed the Concept Estate at the Geneva motor show to give drivers a glimpse of where it wants to go. Not all long-serving Volvo estate owners will like it, but that's just fine with the car maker: it believes that "the creative side of Scandinavia" will help it win over drivers who are bored of German vehicles.
Volvo calls the Concept Estate a shooting brake and sharp-eyed fans of The Saint will observe that it has similar proportions to the P1800 ES, which was derived from the car driven by Simon Templar. But where are the rear doors, and would you want to dirty it with muddy wellies? The design suggests that the car is more about stepping out with friends for a Michelin-star dinner than dragging the kids out for a dog walk.
The interior is as striking as the exterior, with neither a luggage net nor a wipe-clean vinyl seat in sight. The dashboard has a 10.3in touchscreen that uses CarPlay, Apple's new iPhone integration system, together with Volvo's own software to control the many functions found in modern family cars.
It's all terribly cool, but a bit like a gender change. Henceforth flat-pack Frank will be foxy Francesca, and no laughing. The company says the Concept Estate is one of three prototype cars that hint at the next-generation XC90, the popular seven-seat SUV that as good as saved Volvo when it was originally launched in 2002 and is due to be updated next year.