Car of the week: Porsche Panamera S E-Hybrid
A plug in Porsche Panamera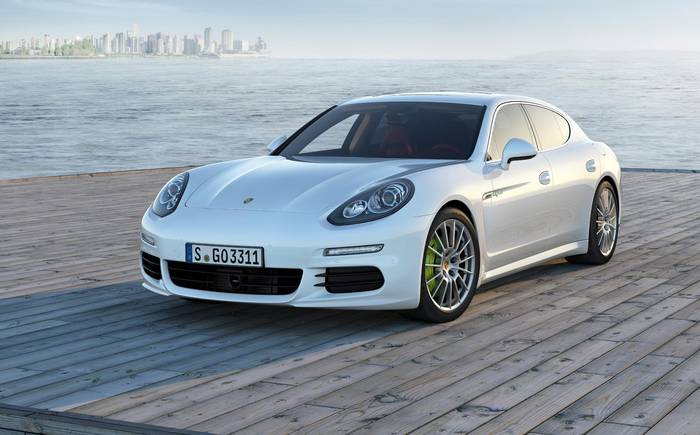 A Porsche that does 168mph and 91mpg. No, it's not April 1; it's the new Panamera S E-Hybrid — the first plug-in Porsche. Unlike the standard Panamera hybrid, which went on sale in 2011, the new car has an electrical lead that can be plugged into the mains. In just under four hours from a domestic supply, or in about 2Å hours from a fast charger, the lithium-ion battery will be fully charged, allowing drivers to pootle about for up to 22 miles in zero-emissions mode.
Unless you're a member of the Green party, this is hardly the stuff of dreams, which is why the Panamera retains a supercharged 3-litre V6 petrol engine. Besides recharging the car's lithium-ion battery via a regenerative braking system, it produces 316bhp. With the 94bhp electric motor, this gives the S E-Hybrid a combined power of 410bhp — enough to push it from standstill to 62mph in 5.5 seconds. The new car is expected to cost about £90,000 but its CO2 emissions of 71g/km mean it escapes road tax.
The S E-Hybrid is part of a refreshed Panamera line-up that benefits from styling tweaks, including a larger rear screen and larger front air intakes. The plug-in car will be launched at the Shanghai motor show later this month and be on sale from July.