Car of the week: Porsche Cayenne S E-Hybrid
Porsche's plug ugly 4x4 goes green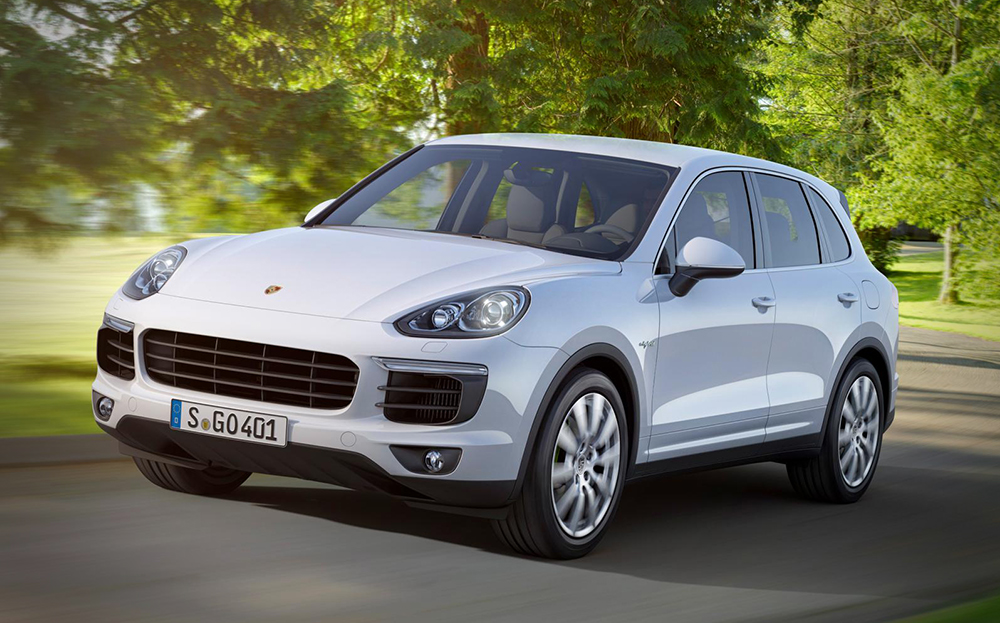 THE PORSCHE Cayenne is the ultimate Chelsea tractor, engineered to tackle the world's most rugged mountain passes but far more likely to be found conquering the kerb outside Harrods. The car has become Porsche's bestselling model, but to some it symbolises excessive consumption rather than peerless manufacturing.
Perhaps that's why the German car company has introduced a plug-in hybrid model, able to match — on paper at least — the fuel consumption of the humble Ford Fiesta. With the potential to drive 83 miles on a gallon, according to official figures, drivers will be able to pilot their SUV around Kensington and Chelsea in guilt-free comfort.
---
Search for used Porsche Cayennes to buy on driving.co.uk
---
Porsche says this is the world's first plug-in hybrid premium SUV (the previous model was recharged on the move only). The car's lithium-ion battery gives a range of 22 miles in electric mode — up to speeds of 77mph. However, after changes to London's congestion charge emissions criteria last year, the Cayenne S E-Hybrid, which emits 79g/km of CO2, misses out on the 75g/km exemption criterion by a whisker.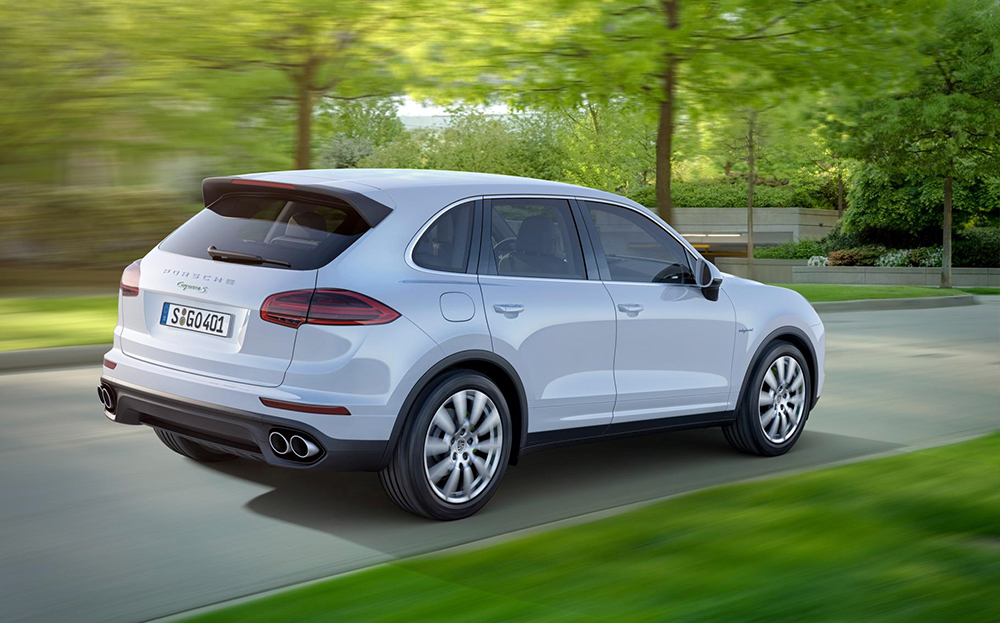 Those in or outside London will still appreciate its performance, though. It may be marketed with eco-friendly technology, but the car delivers Porsche performance, accelerating from standstill to 62mph in 5.9 seconds and boasting a top speed of 151mph. The price of driving a Chelsea tractor with a conscience? Well, it's £61,474 — identical to that of the diesel-powered Cayenne S.
The new model is the most interesting addition to a revised Cayenne range, which goes on sale on October 11. Those who wish to continue to guzzle gas can still plump for the Turbo model, which costs £93,763. The most affordable Cayenne is the Diesel, at £49,902. All versions have been tweaked inside and out, but this car, widely regarded as one of the ugliest machines on the road, still won't be winning any beauty contests.
2014 Porsche Cayenne S E-Hybrid specifications
Engine: 2995cc, V6, supercharged, and electric motor
Power: 410bhp @ 5500rpm (total)
Torque: 435 lb ft @ 1250rpm (total)
Acceleration: 0-62mph in 5.9sec
Top speed: 151mph (77mph in electric mode)
Fuel: 83mpg
CO2: 79g/km
Price: £61,474
Release date: October 11
---
Fiat Panda Cross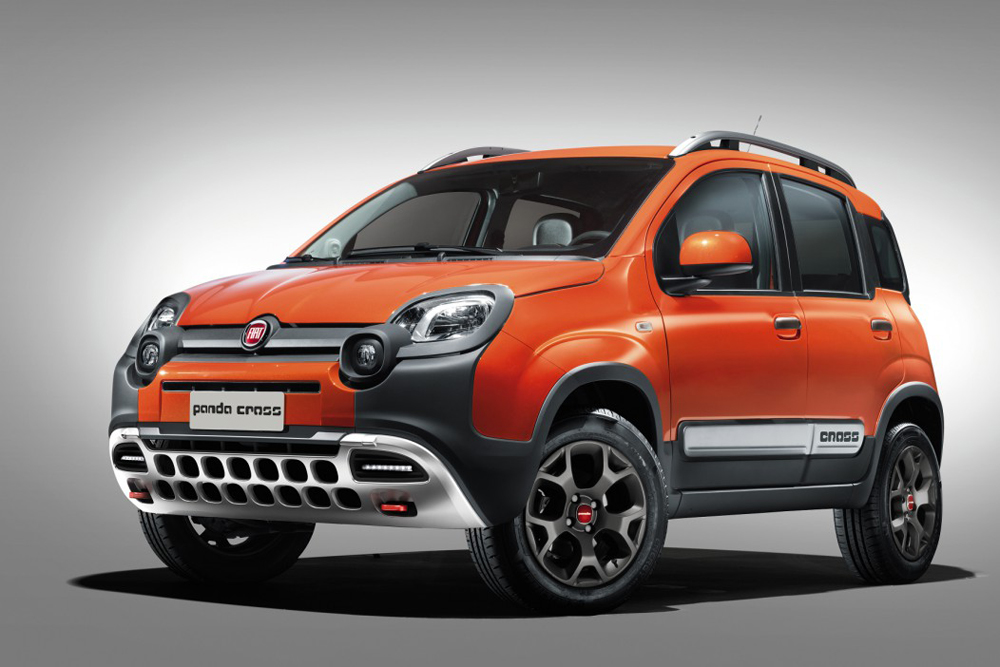 Price £15,945
Want an SUV capable of wading rivers and clambering over boulders without sky-high fuel bills? The new Fiat Panda Cross combines off-road capability with a 0.9-litre TwinAir petrol engine or a 1.3-litre diesel that Fiat claims achieves more than 60mpg. The petrol model costs £15,945 and the diesel £16,945. Based on the excellent Panda 4×4, it has a raised ride height, underbody protection and four-wheel drive with hill descent control.
On sale October
Skoda Black Edition range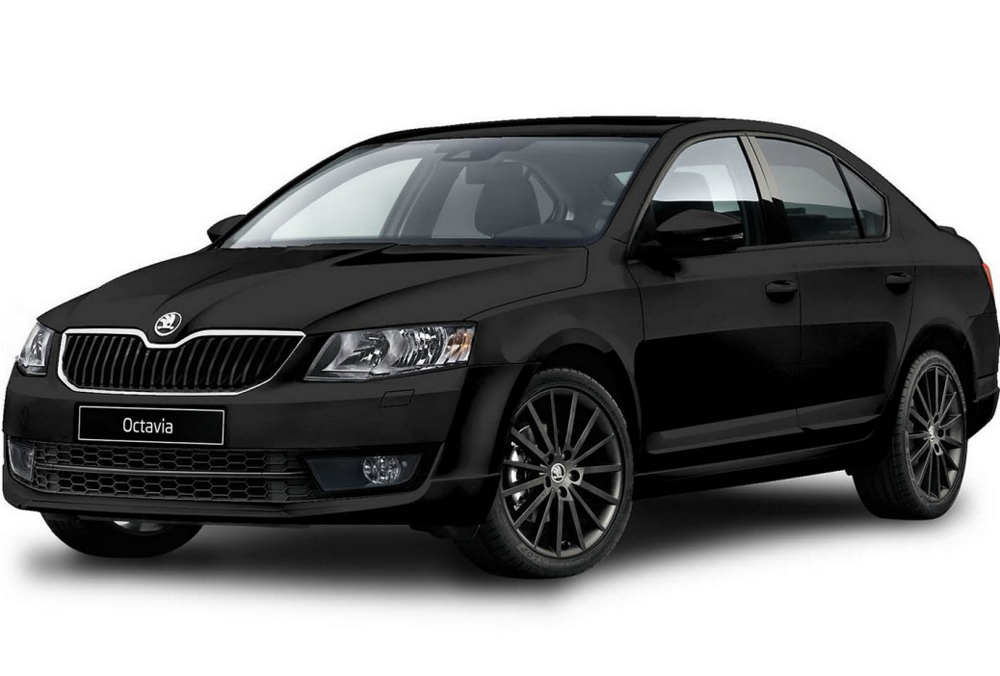 Price From £10,090
Indecisive buyers will be delighted to see that Skoda is offering its new Black Edition range on all models except the Citigo, Roomster and Rapid in just two colours: black and white. It says you will get at least £1,200-worth of extras thrown in; on the Superb, its largest model, the freebies, including alloy wheels, sat nav and metallic paint, are worth £3,200. The best value is the Roomster Black Edition, a spacious family car, for £15,490.
On sale Now
---
Search for and buy your next car on driving.co.uk
---