Car of the Week: David Brown Speedback recalls Aston Martin DB5 and DB6
A touch of the heebie-DBs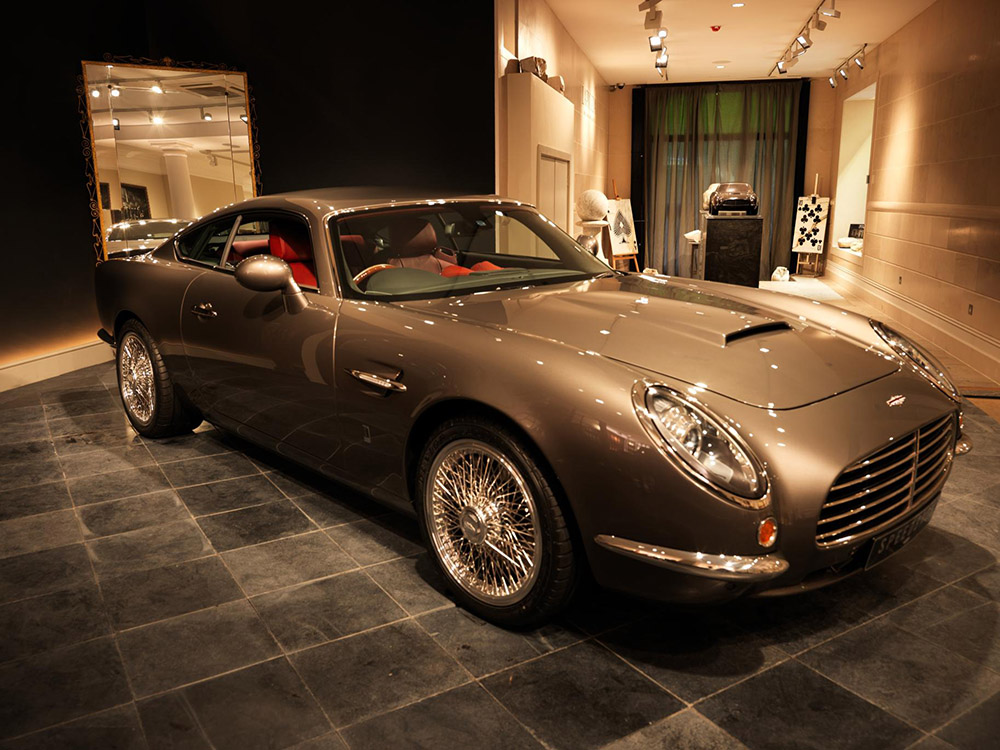 IF YOU ever feel nostalgic for the Swinging Sixties, when sports cars were driven by cigarette-smoking chaps in sports jackets, and ladies wore oversized sunglasses and headscarves, take heart from the David Brown Speedback. The influence on the new British-designed and British-built sports car is clear: it is a dead ringer for classic Aston Martins such as the DB5 and DB6.
The grand tourer body is styled with more polished chrome than a barber's shop, and the retro feel is completed by wire wheels, gaping bonnet scoops and chrome fender bars.
It may be a nostalgic nod to a bygone era, but the Speedback is packed with modern technology. Beneath the aluminium bodywork is an aluminium chassis borrowed from the Jaguar XKR and adapted by David Brown Automotive. The company's owner bears no relation to the David Brown who bought Aston Martin in 1947 and lent his initials to the DB series of sports cars, including the DB5 that saw secret service  with James Bond.
The car is powered by a supercharged 5-litre V8 petrol engine with direct fuel injection and a six-speed automatic gearbox sending power to the rear wheels. It benefits from the same active differential and electronic driver aids as the donor XKR.
Inside, the cabin has a 2+2 configuration, which means it is primarily designed as a two-seater — but friends or children can enjoy a short ride in a pair of small rear seats. A charming touch is a picnic seat that folds out from the boot, providing somewhere to sit during a day at the races.
David Brown, the company founder, who has a background in engineering construction and agricultural machinery, says that the Speedback will offer the exclusivity and tradition of high-quality automotive coachbuilding.
Production will be restricted to 200 cars a year, and pricing will be substantially more than £100,000.
Factfile
Price:

More than £100,000

Engine:

5000cc, V8, supercharged

Power:

503bhp @ 6000rpm

Torque:

461 lb ft @ 2500rpm

Top Speed:

155mph

Fuel

23mpg (estimated)