Car of the week: 200mph Jaguar F-type SVR
A scalded cat's 200mph leap
---
Published 01 February 2016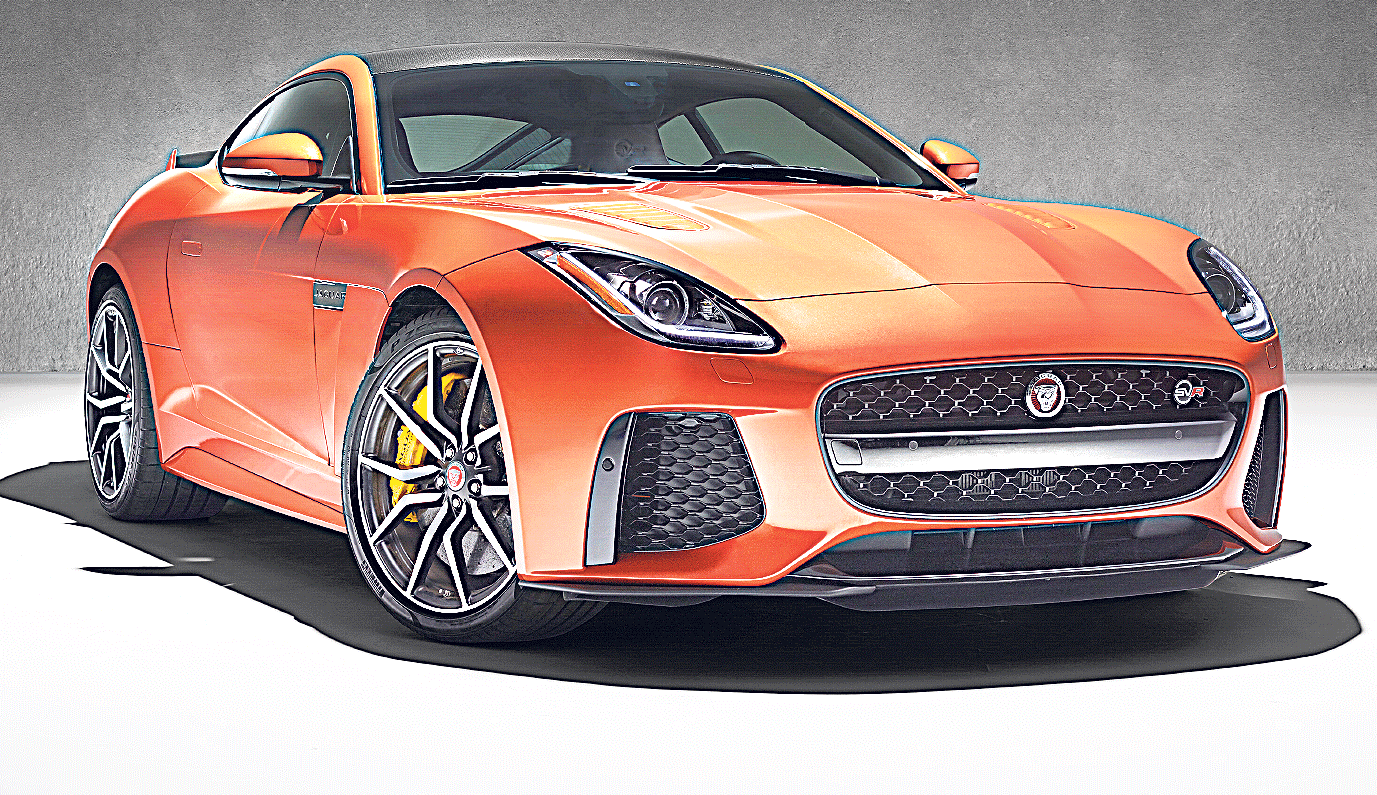 THE LAST time a new Jag roared its way to 200mph, Windsor Castle was ravaged by fire, the turnstiles to Euro Disney opened for business and the Shamen spent four weeks raving at No 1 with Ebeneezer Goode.
---
View the used Jaguar F-types for sale on driving.co.uk
---
The car was the XJ220, a rare, handbuilt supercar that went on sale in 1992 and proved its mettle by recording a top speed of 213mph, briefly holding the record for the fastest production car on the road.
Now, 24 years later, Jaguar is to sell a double-ton sports car again. The F-type SVR builds on the well-received F-type two-seat coupé and roadster models. It has been engineered by the company's Special Vehicle Operations division, which has responsibility for scalding cats, and takes the fight to the latest Porsche 911 Turbo.
In its armoury is a modified version of the 5-litre supercharged V8 engine that develops 567bhp — a rise of 25bhp over the existing F-type R. Four-wheel drive helps ensure that the tyres don't go up in smoke, and an eight-speed automatic gearbox and carbon ceramic brakes complete the high-performance picture.
Jaguar claims the new model has a top speed of 200mph and can accelerate from 0 to 62mph in 3.7 seconds. By comparison, Porsche says its 911 Turbo manages 198mph and can do the dash to 62mph in 3 seconds flat. So far, so even.
Where the Jaguar is expected to make its mark is in the way it looks and the sound it makes. An active rear spoiler is said to retract at extreme speeds, to help reduce aerodynamic drag in the charge to 200mph, and a larger front spoiler helps keep the car stable. As for the exhaust, it's made from titanium, which means it's light (saving 12kg) and noisy. Jaguar doesn't say whether there are SVR-branded ear defenders to match the distinctly branded interior.
The car will make its first public appearance at the Geneva motor show in March, and go on sale in the summer. It's likely to cost £100,000 — undercutting the Porsche by more than £25,000.
2016 Jaguar F-type SVR specifications
PRICE: £100,000 (estimated)
ENGINE: 5000cc, V8, supercharged
POWER: 567bhp
TORQUE: 516lb ft
ACCELERATION: 0-62mph: 3.7sec
TOP SPEED: 200mph
RELEASE DATE: Summer
---
View the used Jaguar F-types for sale on driving.co.uk
---