Bond, Bueller, Bullitt and beyond: the star cars of TV and the silver screen
Headlights, camera, action!
---
Published 07 September 2015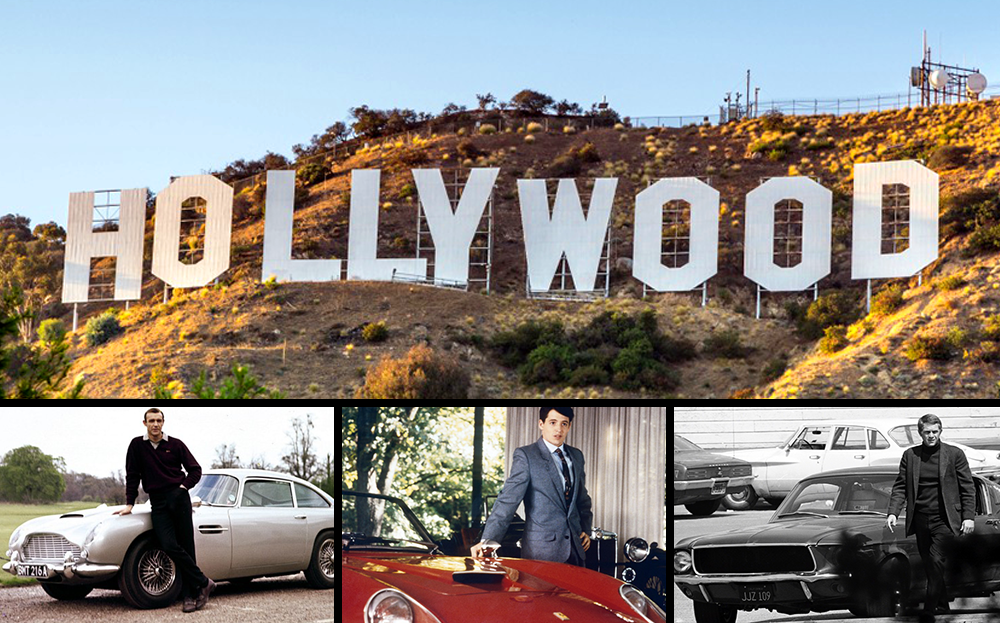 BOND will soon be back — and so will Aston Martin. Car fans have been both shaken and stirred by the latest trailer for Spectre (see below), the 24th Bond film, to be released next month, which features Daniel Craig at the wheel of an Aston Martin DB10.
Aston created 10 of the model solely for use on the film, but don't be surprised to see something similar on the road in future. "The DB10 gives a glimpse to the future direction for the next generation of Aston Martins," the company said.
The importance of what car Bond drives was underlined by Spectre director Sam Mendes last year, when he unveiled the DB10 on a Pinewood sound stage and called it "the first cast member" of the new production. But Spectre is hardly the first film where the wheels share top billing with the human talent.
Here's our pick of TV and movie motors, whether they be limited-edition supercars or humble runabouts sprinkled with Hollywood stardust.
---
Click to read car REVIEWS or search NEW or USED cars for sale on driving.co.uk
---
Fast & Furious 7 (2015)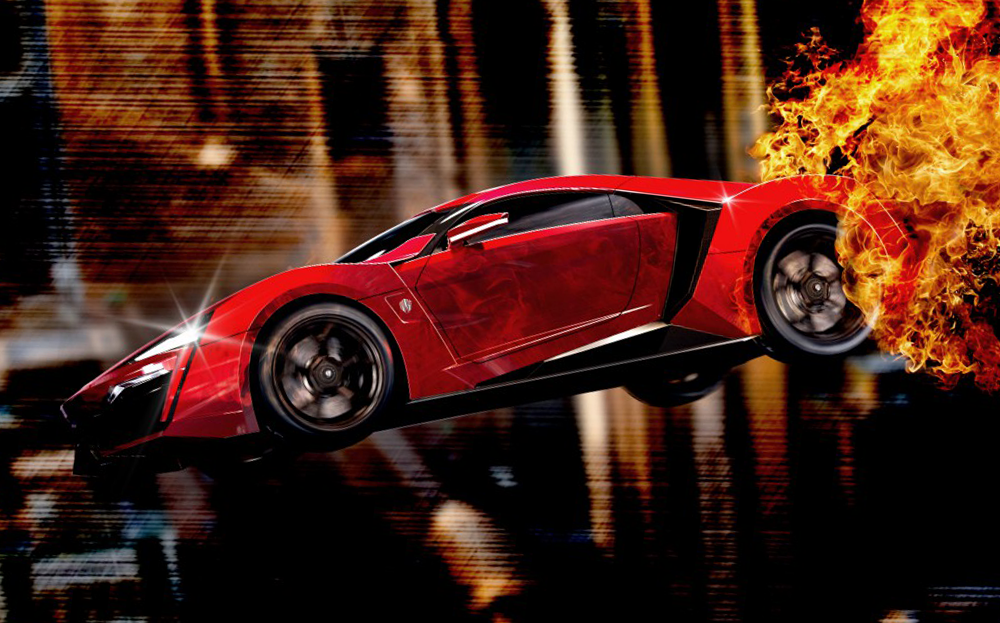 Car: Lykan HyperSport
The exotic cars on display in the Fast & Furious films have been entertaining petrolheads since 2001. Indeed, in some sequels, the cars have been about the only reason to watch. But this seventh movie in the street-racing franchise, newly out on Blu-ray, is one of the best — for the plot, the stuntwork, a poignant farewell to the late actor Paul Walker, and the awesome array of metal on screen.
Star of the show is the Lykan, the first hypercar to be built in the Middle East, a £2.3m, 769bhp monster that accelerates to 62mph in 2.8 seconds. Only seven have been made. And in case that's not exciting enough, it jumps between a pair of Abu Dhabi skyscrapers. Also on screen are a Subaru Impreza, Bugatti Veyron, Ferrari 458 Italia, 1970 and 2011 Dodge Chargers and a McLaren MP4-12C, being variously driven off a cliff, parachuted out of an aeroplane, and slewed into a hail of bullets. Enjoy. Maybe from behind the sofa.
Bullitt (1968)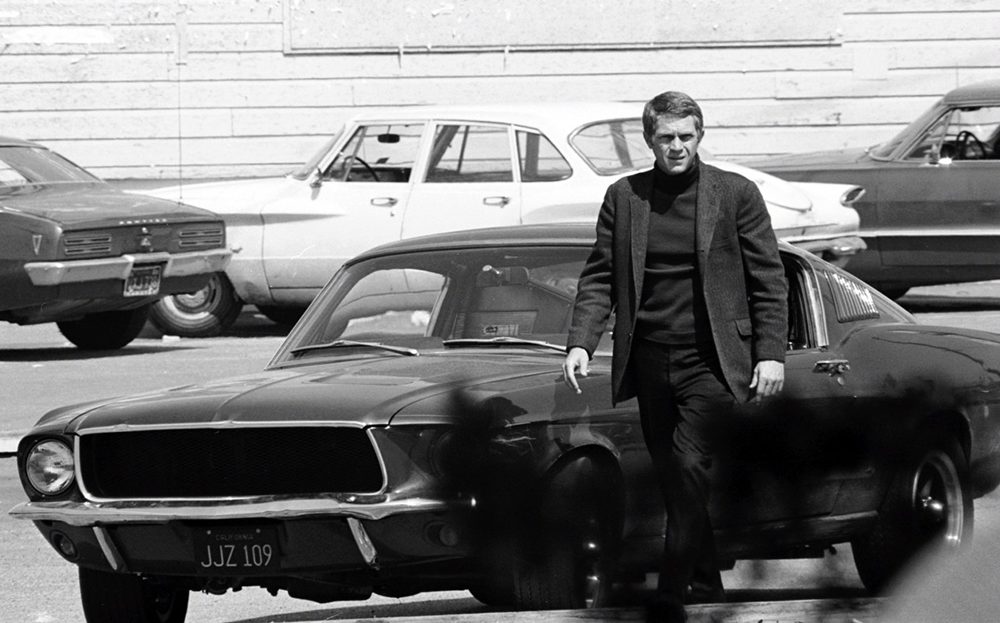 Car: Ford Mustang 390 GT Fastback
The click of a seatbelt signals the start of a 9min 42sec car chase between Steve McQueen in his Mustang and a pair of bad guys in a Dodge Charger 440 Magnum, with no dialogue and no music either — just the screech of American iron being stressed beyond its limits.
It took three weeks to film the centrepiece of this gritty cop drama, and McQueen had expected to do much of the driving himself, until his wife Neile Adams begged director Peter Yates to use stuntmen instead. The cars reached speeds of up to 110mph on the hilly streets of San Francisco (permission to film on the Golden Gate Bridge was refused) and the shoot was so punishing that out of the four cars used, only one Mustang remained driveable once the cameras had stopped. The driver of the Charger, Bill Hickman, went on to work on another classic chase, 1971's The French Connection.
See this car in action: follow the link at the bottom of the page.
Back to the Future (1985)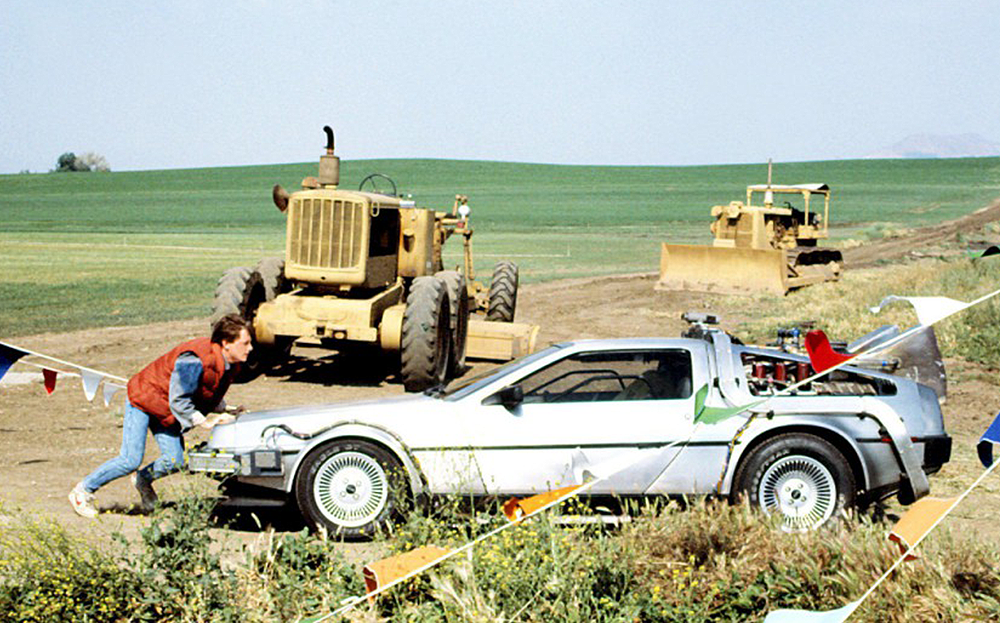 Car: DeLorean DMC-12
Director Robert Zemeckis plumped for a DeLorean to house Doc Brown's time machine because he thought the gullwing doors made it look like a spaceship. The first designs were rejected for being "too perfect", before the homebrew look finally took shape using parts scavenged from electrical stores, scrapheaps and a hubcap from a Dodge Polara (for the base of the nuclear reactor).
Some touches that any real-life DeLorean owner would appreciate were that time-traveller Marty McFly repeatedly failed to get the car to start, and a fuel line ruptured in the second sequel. You can see one of the 1981 DeLoreans used in the first film in the Universal Studios theme park in Los Angeles.
Iron Man (2008)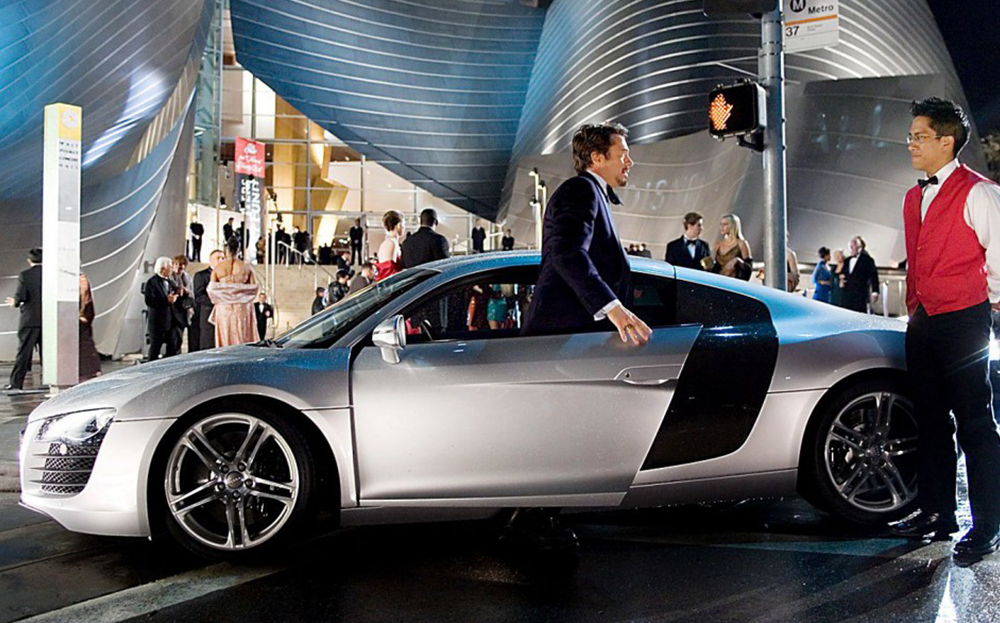 Car: Audi R8
Modern Hollywood often looks to the Sixties when it needs an iconic motor, but Iron Man broke with convention by giving billionaire superhero Tony Stark something new to drive: Audi's R8 supercar. Sealing the deal would have been the illuminated engine housing, mimicking Stark's own glowing implanted hardware. The garage sequences will have car fans hitting the pause button on their Blu-rays: also in shot is a 1967 Shelby Cobra, a Saleen S7, a Tesla Roadster (Stark is reputedly modelled on Tesla founder Elon Musk) and a 1932 Ford Flathead Roadster (owner: the film's director, Jon Favreau).
Starsky & Hutch (1975-79)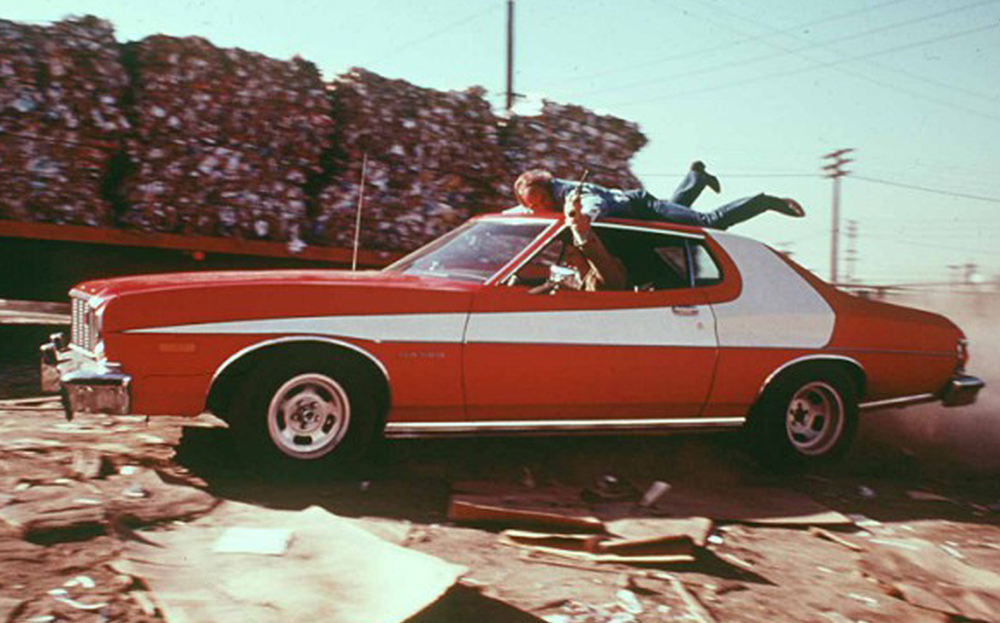 Car: Ford Gran Torino
The genesis of one of TV's most instantly recognisable cars came about largely by chance: Ford supplied all the cars for producer Aaron Spelling, and simply chose a 1974 model from its loan stock for the pilot show in factory red. Spelling's team lifted the rear end using air shocks and added the white flash, and Starsky's "striped tomato" was born.
Paul Michael Glaser, playing Starsky, hated it, and told David Soul (Hutch) he was going to "destroy that car . . . burn it down every chance I get". He can duly be seen kerbing it in several sequences in the cop show. Anyone who bought a Torino based on its engine note as it rattled down alleys and through piles of empty cardboard boxes was in for a disappointment: it was overdubbed.
The Rockford Files (1974-80)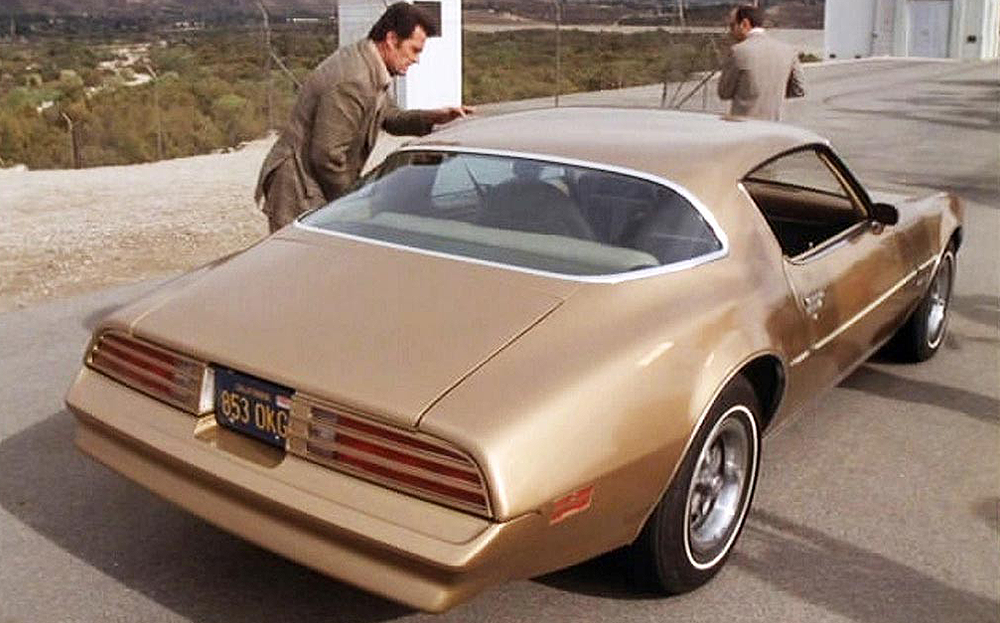 Car: Pontiac Firebird Esprit
"Hi, this is Jim Rockford . . ." As familiar as the opening answerphone message in the long-running TV show was the sight of the private detective's Firebird. Actor James Garner, who played the gumshoe, was a keen racing driver who owned a Pontiac Trans Am and specified the cheaper car for his down-at-heel character: "He'd have liked a Trans Am — it's much sexier — but I don't think he could afford it."
Always in a "gold mist" paint job, the cars started with a 1974 model and moved up a year every season, although the last two series stuck with the 1978 Firebird as Garner is said to have disliked the restyled front end of the 1979 version. Garner claimed to have performed all the show's J-turn stunts himself — a fast reverse followed by a 180-degree spin.
The Spy Who Loved Me (1977)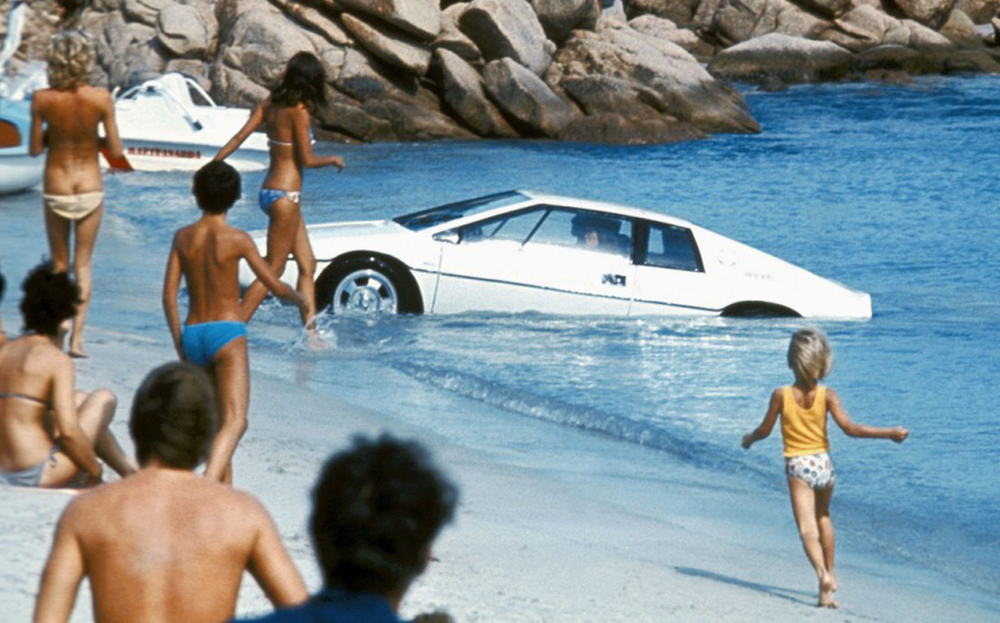 Car: Lotus Esprit S1
"Now listen carefully, 007. You can't expect to check out an Aston for every mission, so we've a change of wheels for you this time: a '76-model Esprit. Naturally, Q Branch has remodelled this Seventies classic a tad: you've got a rear-facing concrete sprayer to blind pursuers, surface-to-air missiles and the entire car can travel underwater and fire torpedoes before emerging on, say, a Corsican beach, to great amusement.
"And try to bring it back in one piece, 007. Some chap named Elon Musk has called from the future and says he'll pay £616,000 for it."
Ferris Bueller's Day Off (1986)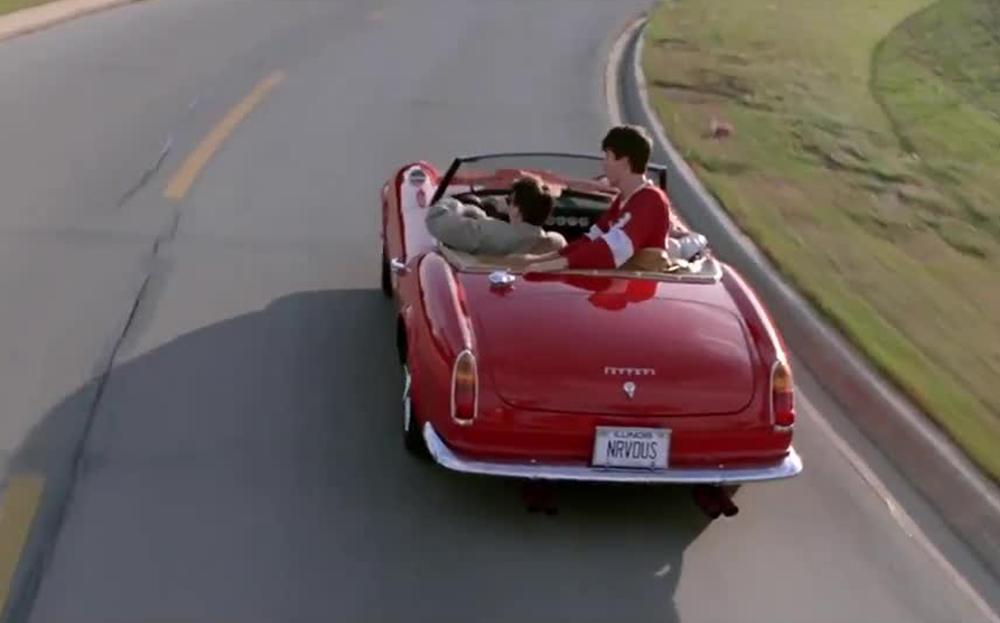 Car: Ferrari 250 GT California
Car fans who winced as one of the world's most desirable cars fell out of a window in John Hughes's teen comedy can rest assured: the production couldn't afford the real thing, so used three replicas based on an American lookalike, the Modena Spyder, only hiring a genuine Ferrari for the interior shots. One of those replicas — converted to an automatic because young star Matthew Broderick couldn't drive "stick" — itself sold a few years ago for a tidy sum: £79,600. A genuine California went for a record-breaking $18.5m earlier this year.
Goldfinger (1964)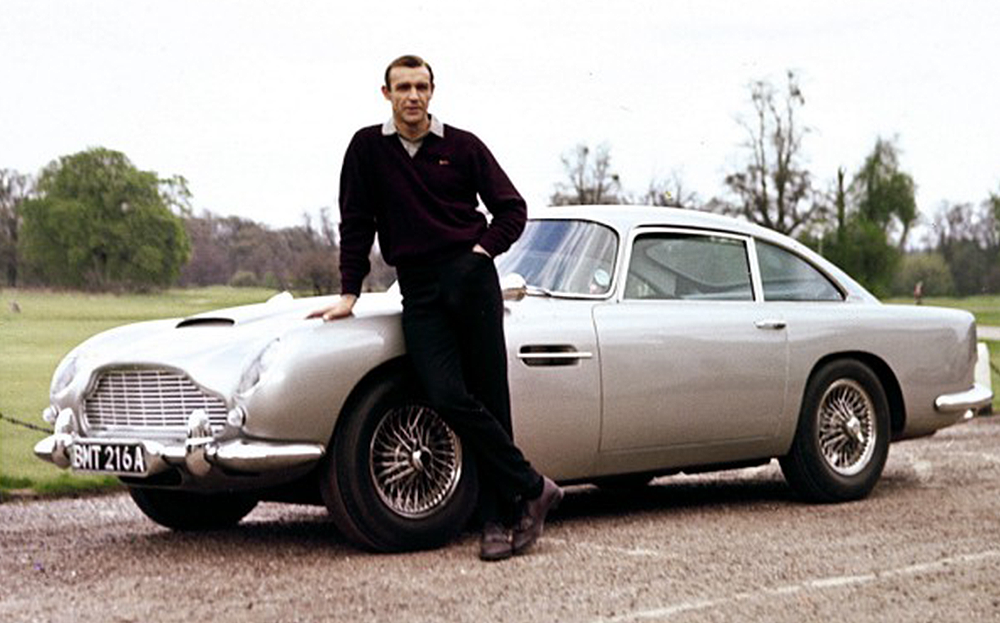 Car: Aston Martin DB5
Sean Connery's 007 took the wheel of a DB5 in 1964, starting a relationship between Aston and the Bond films that continues to the present day. In the script, the car had just one gadget installed — a smokescreen generator — but during filming, director Guy Hamilton and his crew kept adding more, including an ejector seat, machineguns and a revolving numberplate. Bond's DB5 was recently named by James May as the most significant car of all time. The Corgi model version, that is: an inspiration to a generation of petrolheads.
Thelma & Louise (1991)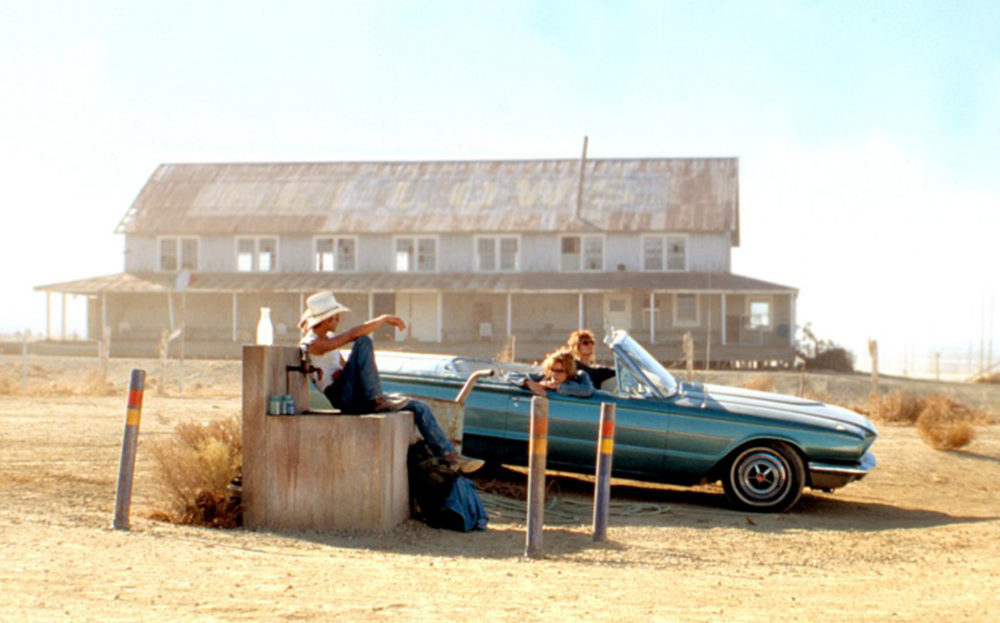 Car: Ford Thunderbird
Geena Davis and Susan Sarandon drove some classic American metal in their road trip turned bad — a 1966 T-bird convertible. The low-slung Ford even helps them escape the police when it slips under a bridge that the pursuing cruisers can't make.
Five identical cars were used in the production and some still turn up at auction today: one sold for $65,000 in 2008. Not the car used for the final scene, which — spoiler alert — proved that this 'bird can't actually fly.
The Italian Job (1969)
Car: Austin Mini Cooper S 1275 Mk1
The stars of this heist caper might be the three Mini Coopers used as getaway vehicles through a gridlocked Turin but there's also a cornucopia of other models for car fans, including the beautiful Lamborghini Miura wrecked in the opening sequence (not really — the car was recently rediscovered in an underground Parisian car park) to an Aston Martin DB4, Fiat Dino and Jaguar XKE.
Additional reporting: Jack Hart
---
If you liked this, you'll love our…
---
---
Click to read car REVIEWS or search NEW or USED cars for sale on driving.co.uk
---