50 years of Ford Transit: the wacky world of 'the backbone of Britain'
It's not all deliveries and emergency plumbing call-outs in the life of a Transit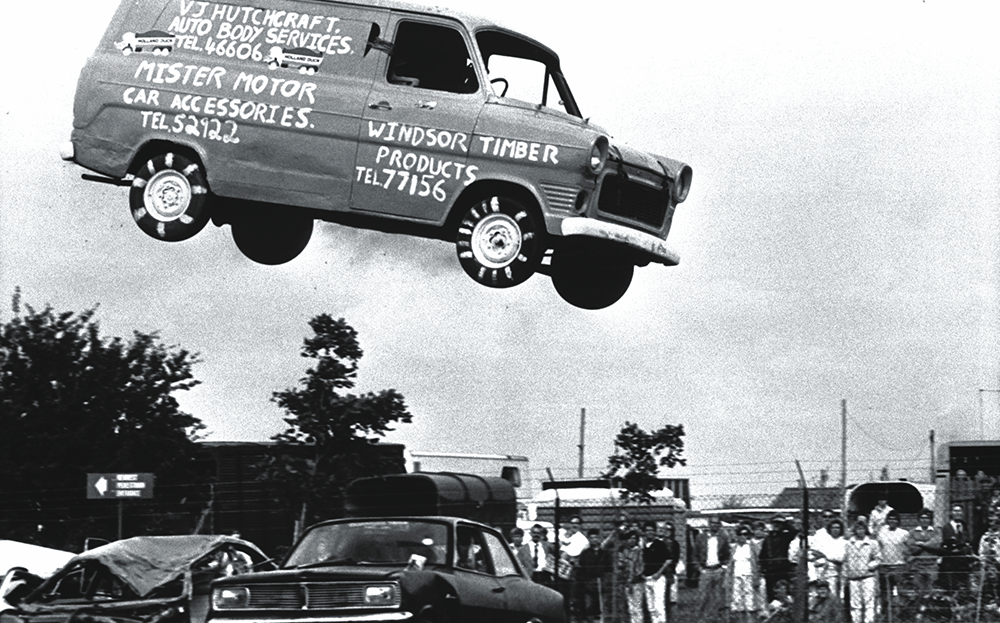 IT'S THE self-proclaimed backbone of Britain, the van that has kept countless builders, plumbers, grocers and postmen on the road, and the wheels of choice for every aspiring rock group and their roadies: the Ford Transit.
The workhorse turns 50 this weekend but doesn't appear to be taking things easy and preparing to collect its pension any time soon. Now into its eighth generation, the Transit still reports for duty each morning on Britain's roads.
More than 2.5m have been sold to British drivers. So it's no surprise that most people have a story to tell about a Transit, whether they hired one to move home or have been on the receiving end of a less than courteous hand signal from a Transit drivers trying to make his next delivery on time. In fact the Transit is arguably as recognisable as the original Mini or VW Beetle.
Here are 10 milestone moments to mark half a century of this fixture of British roads.
---
Browse the Ford Transits for sale on driving.co.uk
---
1 How many students can you fit in a Ford Transit?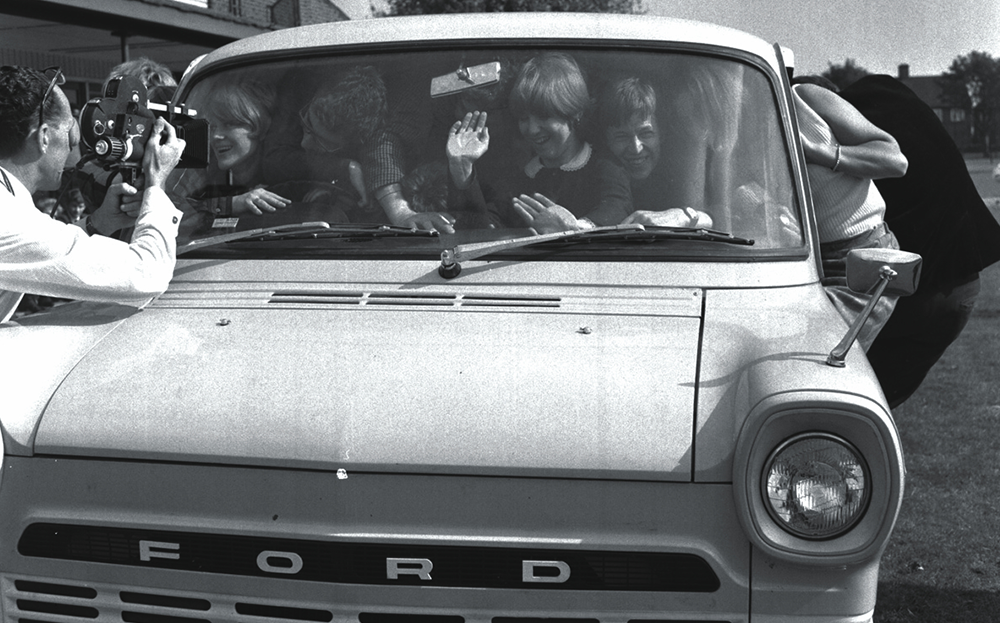 Students are renowned for scrounging a lift and "forgetting" to contribute any petrol money. It must have been a soft-hearted owner who let 48 of them wriggle and squeeze their way into a Transit minibus in 1965.
2 It was tough enough for Henry Cooper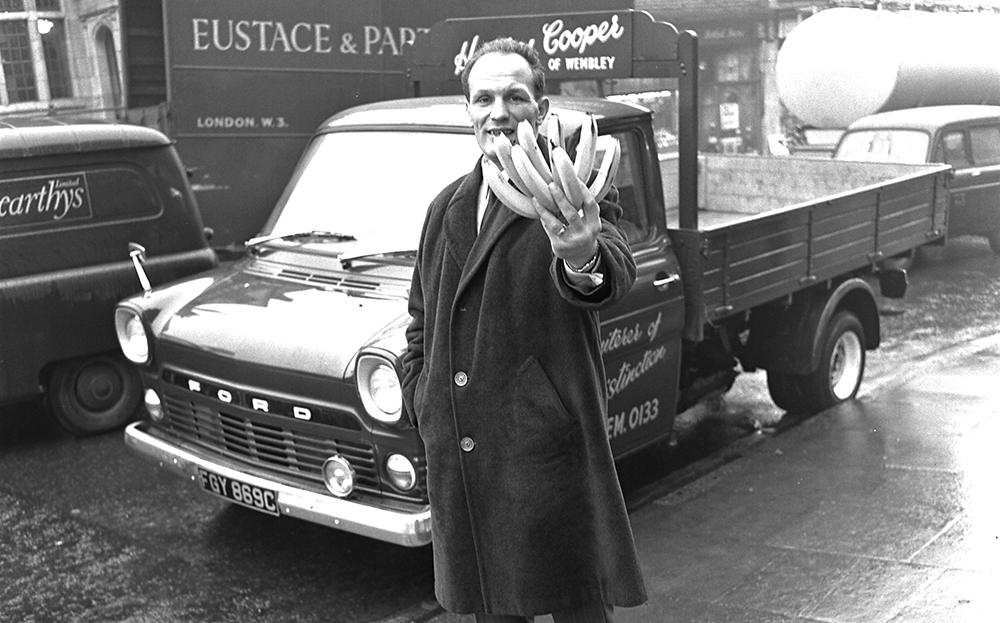 The boxer Henry Cooper's family ran a greengrocer's business (remember them?) during the 1960s. Their delivery van of choice? You guessed it: a Ford Transit pickup.
3 Is it a car? Is it a van? It's supervan!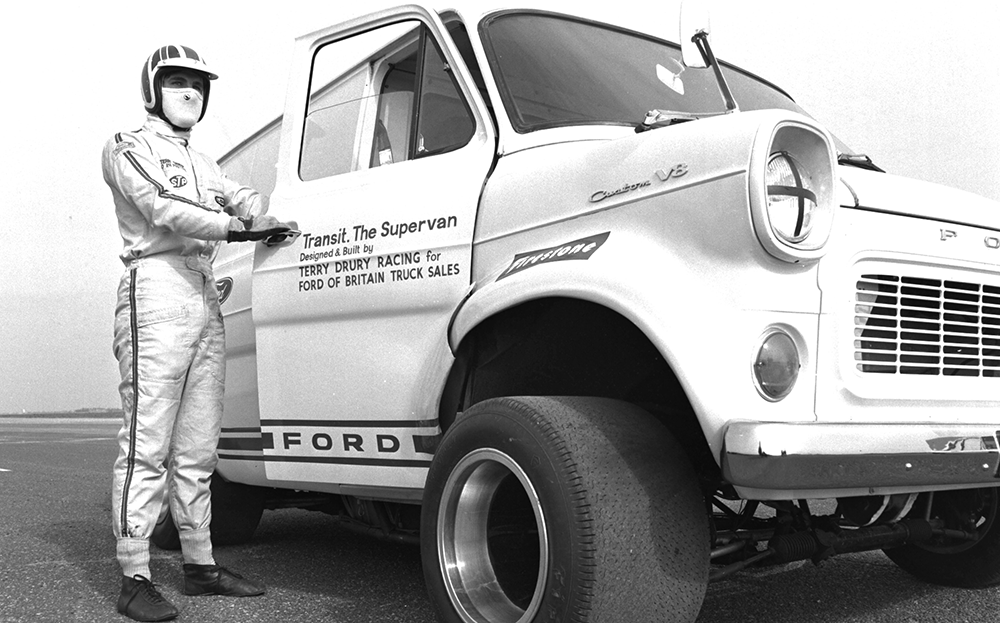 If you were at Brands Hatch on Easter Monday in 1971, you probably haven't forgotten the sight and sound of the very first Transit Supervan. Based on a Ford GT40 chassis and powered by a 5-litre V8 engine, it could hit 149mph and had tyres as wide as a lawn roller to keep it on track. Subsequent Supervans have hit 174mph – and in 1985 one even towed a caravan at 170mph.
4 Britain's most wanted van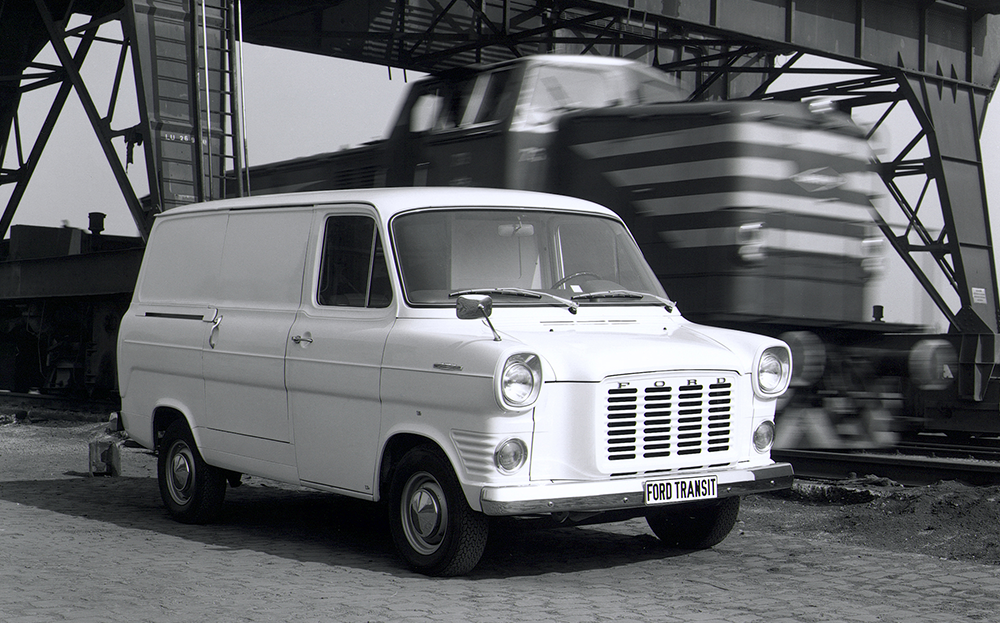 In 1972 Scotland Yard named the Transit Britain's most wanted van, saying it was used in 95% of bank raids. "With the performance of a car and space for 1.75 tons of loot, the Transit is proving to be the perfect getaway vehicle," the police remarked.
5 One to Oz, please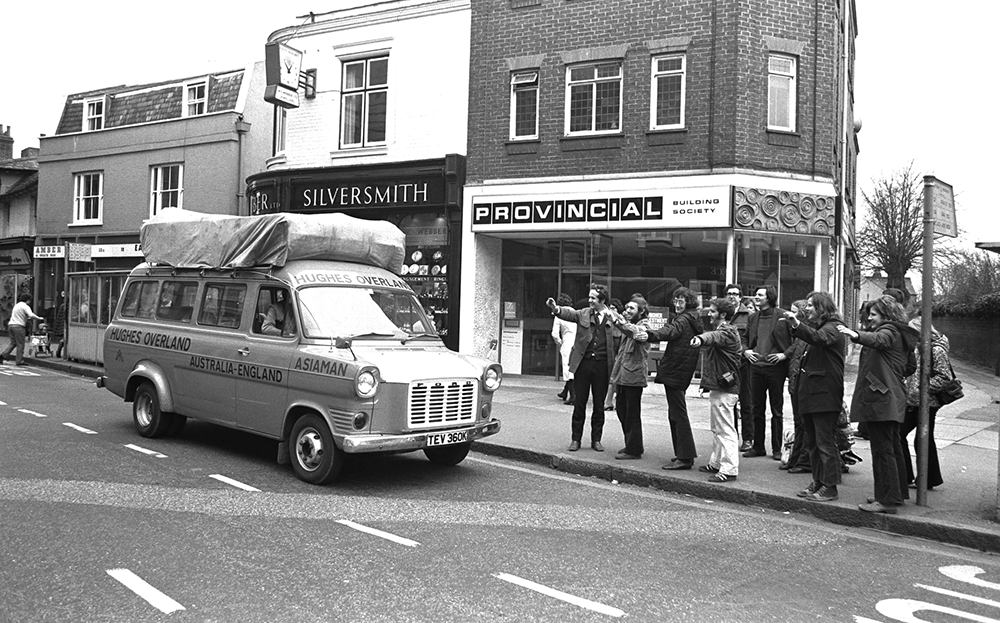 British travellers on a budget in 1973 were offered a cut-price way to reach Australia – by travelling 10,000 miles in the back of a Transit. After 10 weeks of travelling by Transit, they must have been hardy souls to make the return leg.
6 I believe I can fly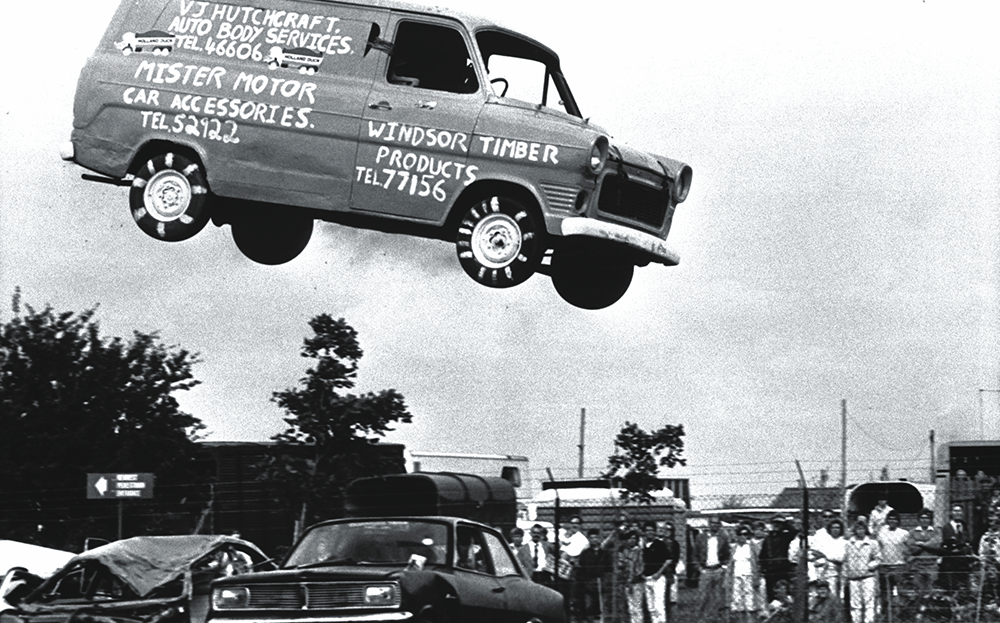 Steve Matthews believed that he, and his Transit, could fly. The stuntman proved his point in 1985, when he drove a dilapidated-looking Transit as fast as it would go, launched off a ramp and cleared 15 cars for charity. Don't worry: he took the precaution of removing all the windows first.
7 Who's rafting at the back?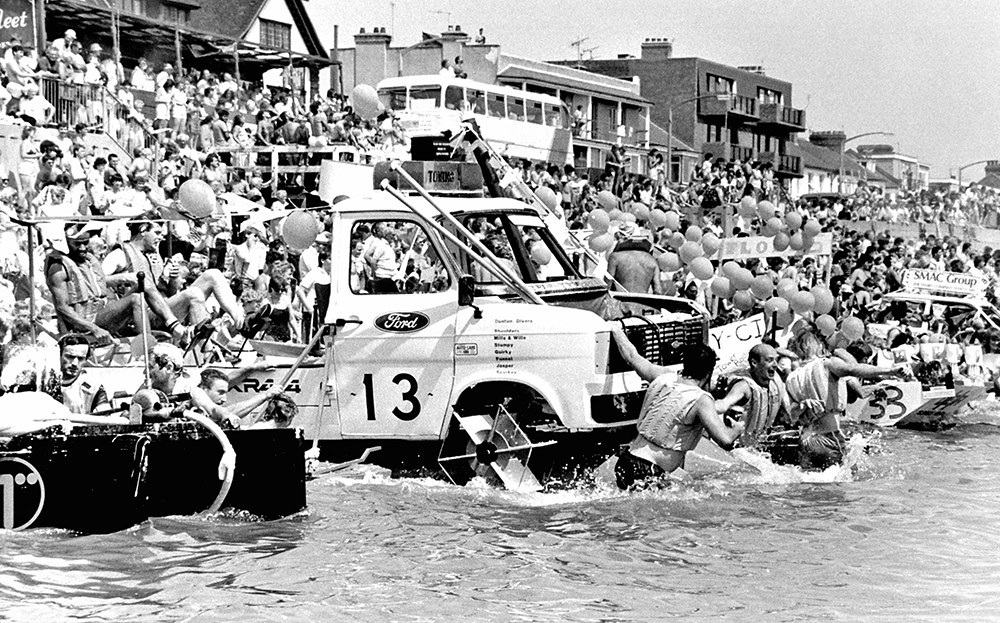 In 1985 a floating Transit built by Ford apprentices from Ford's Dunton technical centre took part in the annual raft race at Southend, Essex.
8 My name is Michael Caine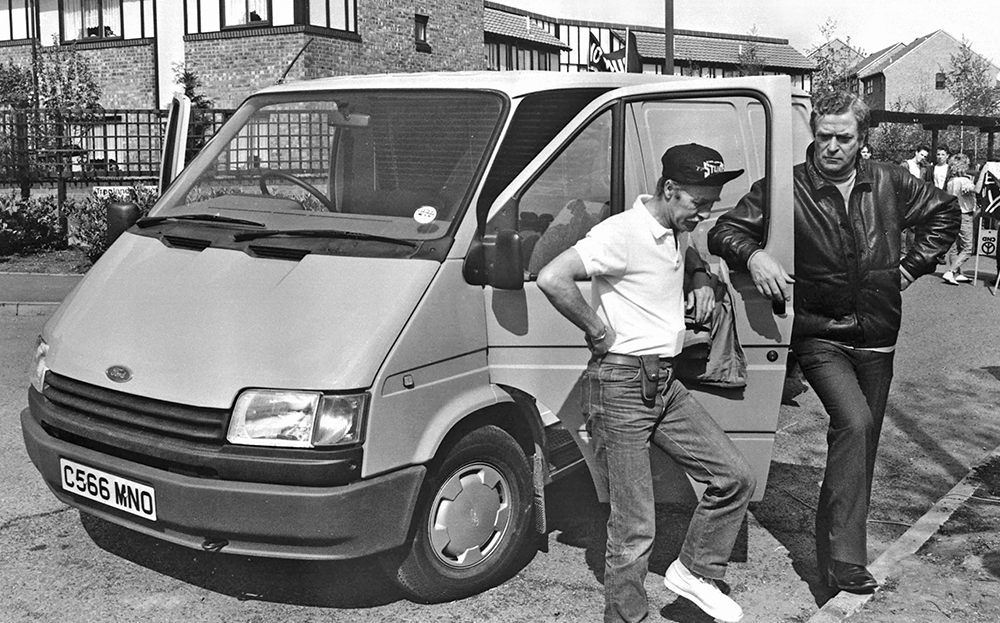 A Transit starred alongside Michael Caine in the 1987 spy thriller The Fourth Protocol, based on the novel by Frederick Forsyth. In one scene it can be seen ram-raiding a warehouse – very much in the style of a crew of  bank robbers (see No 4, above).
9 Monster idea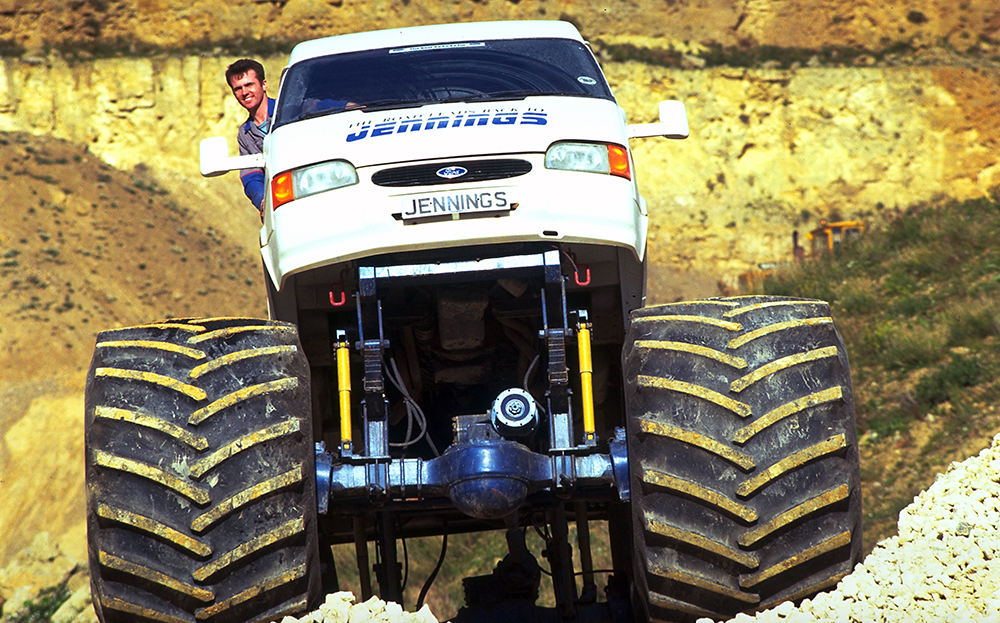 A standard Ford Transit not quite tough enough for you? How about this monster truck version built in 1994? It weighed 6½ tons and featured huge balloon tyres mounted on axles from an American military vehicle.
10 It's no slouch around a racetrack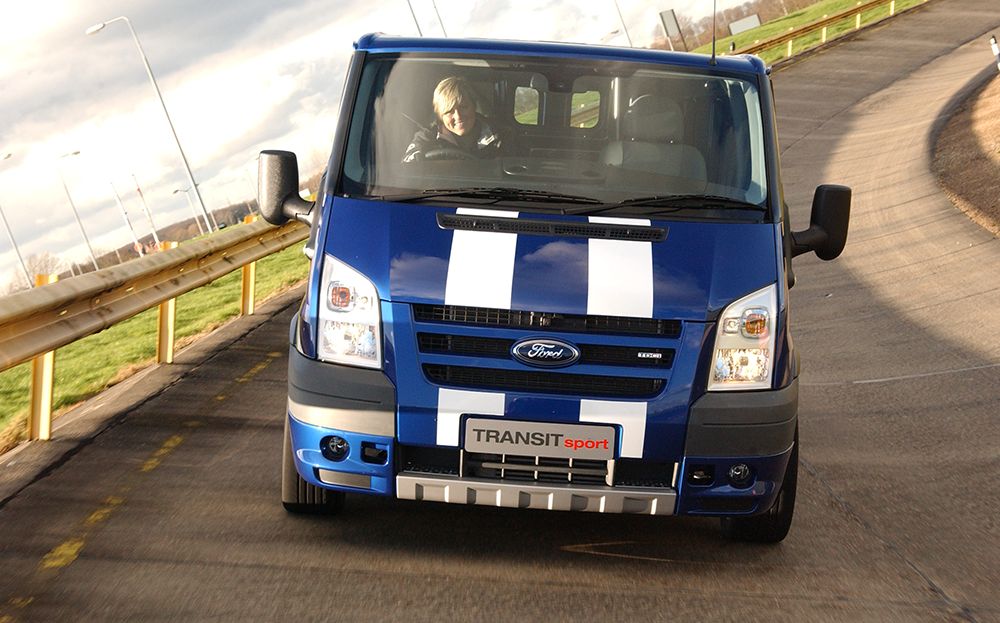 Sabine Schmitz, a German racing driver and television presenter, made jaws drop when she appeared on BBC Top Gear in 2005, driving a Transit around the daunting 13-mile Nürburgring Nordschleife circuit in an attempt to beat a lap time of 10 minutes set by Jeremy Clarkson in a Jaguar sports saloon.
---
Browse the Ford Transits for sale on driving.co.uk
---