2017 BMW 4-series: you may not spot the difference but you'll notice the price rise
Increases of over £2,200
---
Published 17 January 2017
DRIVERS DRAWN to BMW showrooms by the attractive styling of the latest 4-series will find it hard to spot the differences of its subtle facelift, but not so difficult to notice the unsubtle price rise that has been introduced with the refreshed range of coupé, convertible and Gran Coupé models.
On sale now and due to reach showrooms in April, entry-level models have risen in price by over £2,200. Yet without parking old and new models side by side, the differences are almost indiscernible.
The modest cosmetic changes that announce the 2017 4-series line up include a reprofiled face, revised lights, restyled front and rear bumpers and new wheels.
---
View the used BMWs for sale on driving.co.uk
---
It's much the same story with the interior, which features a new design of steering wheel – Jeremy Clarkson can rest easy; it's not square, like the Aston Martin DB11 – and some changes to the trim and an updated navigation system.
Beneath the bonnet, nothing has changed. Presumably the engineers took an even longer holiday then the designers, last year. However, the suspension and steering have been adjusted, and are said to offer reduced body roll and "more neutral responses when driving at the limit."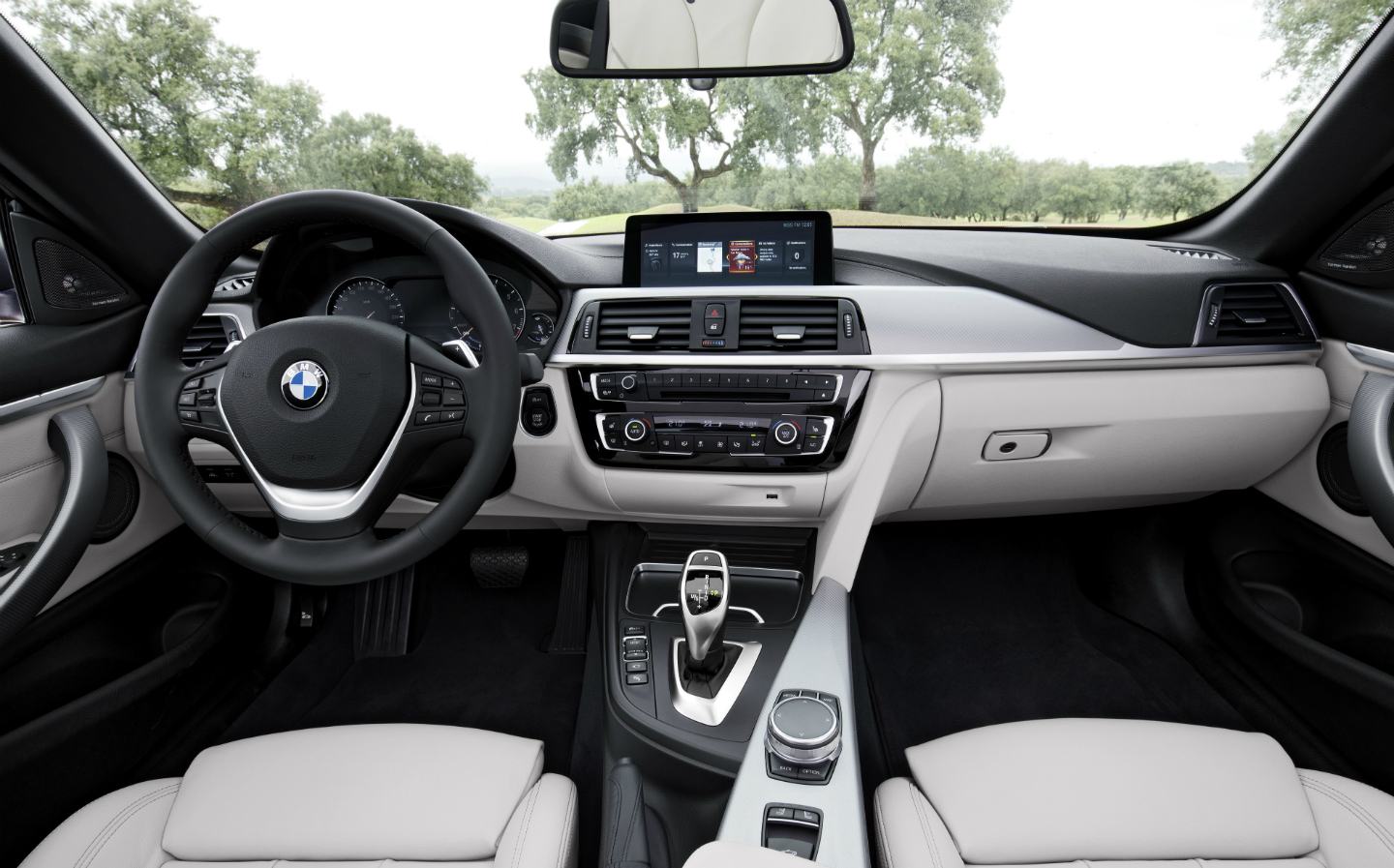 Depending on which bodystyle drivers choose, the turbocharged petrol motors are a 181bhp, 2-litre, four-cylinder for the 420i, 248bhp 2-litre for the 430i and 321bhp 3-litre six-cylinder in the 440i. The M4 continues with its 425bhp twin-turbo unit.
The diesel line up features a 148bhp 2-litre four-cylinder for the 418d, or 187bhp and 221bhp variants for the 420d and 425d. The 3-litre six-cylinder oil burner comes in 254bhp or 309bhp tune, in the 430d and 435d respectively.
Buyers have a choice of a six-speed manual gearbox or eight-speed automatic, and some models feature BMW's impressive xDrive four-wheel drive system.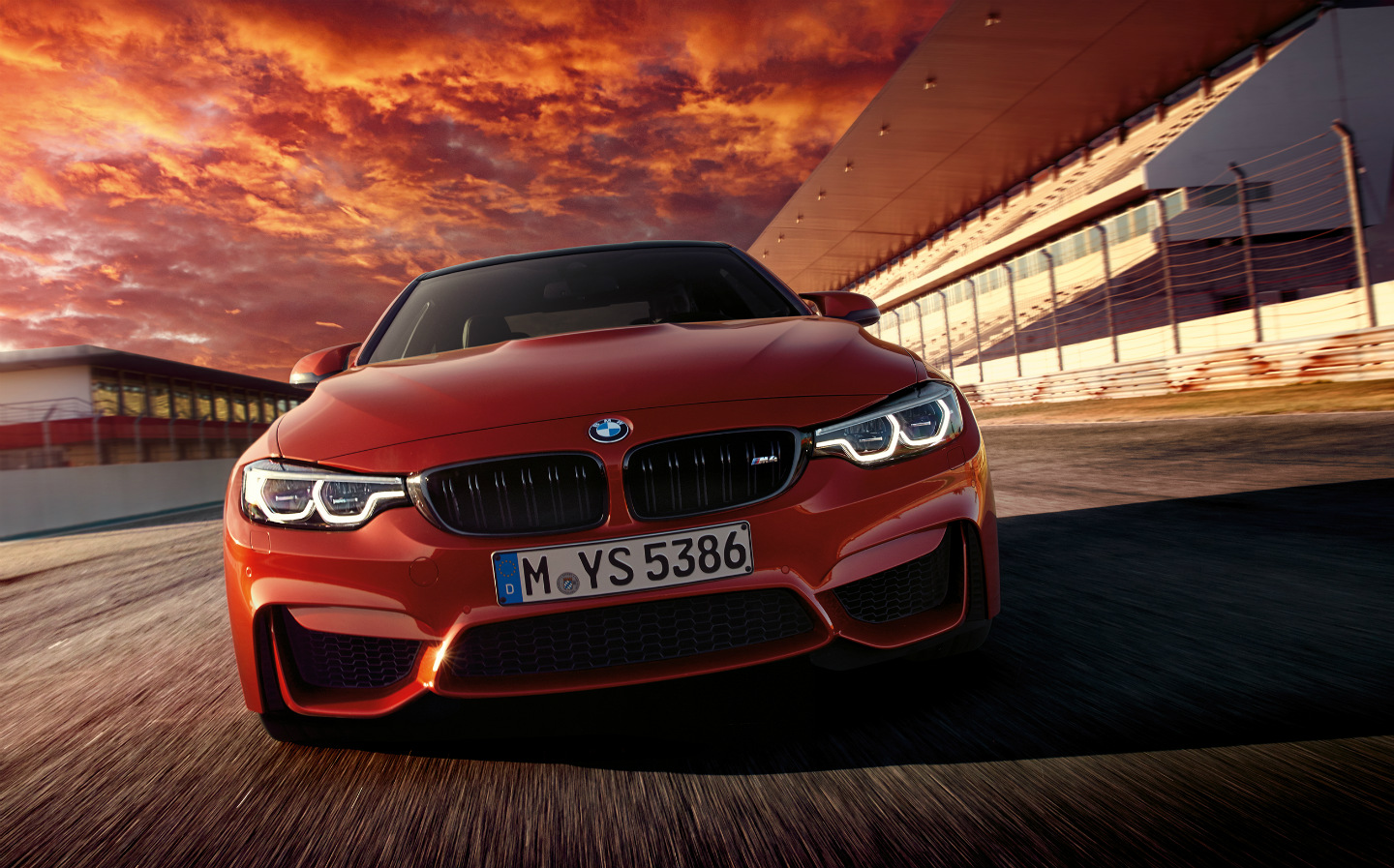 Company car drivers concerned with tax will find the most fuel efficient, cleanest model is the 420d Gran Coupé. When fitted with an automatic gearbox, it returns 70.6mpg on the combined economy cycle, and emits 106g/km of CO2.
The most affordable model is the £32,525 420i, in either four-door, Gran Coupé or coupé bodystyles. Its price has risen by £2,265 – an significant sum for a car that doesn't demonstrate any appreciable improvements for customers. The convertible 420i costs from £37,315, an increase of £2,290, while the high performance M4 (tested here against the Ford Mustang) begins at £57,817 – £752 more than the outgoing, 2016 model year version.
BMW says that it has dropped the SE trim, available with last year's 4-series models, from showrooms, and that like-for-like price increases when comparing the old and new entry-level Sport trim are £750.