2016 Detroit motor show: the star cars
To Michigan's Motor City
---
Published 18 January 2016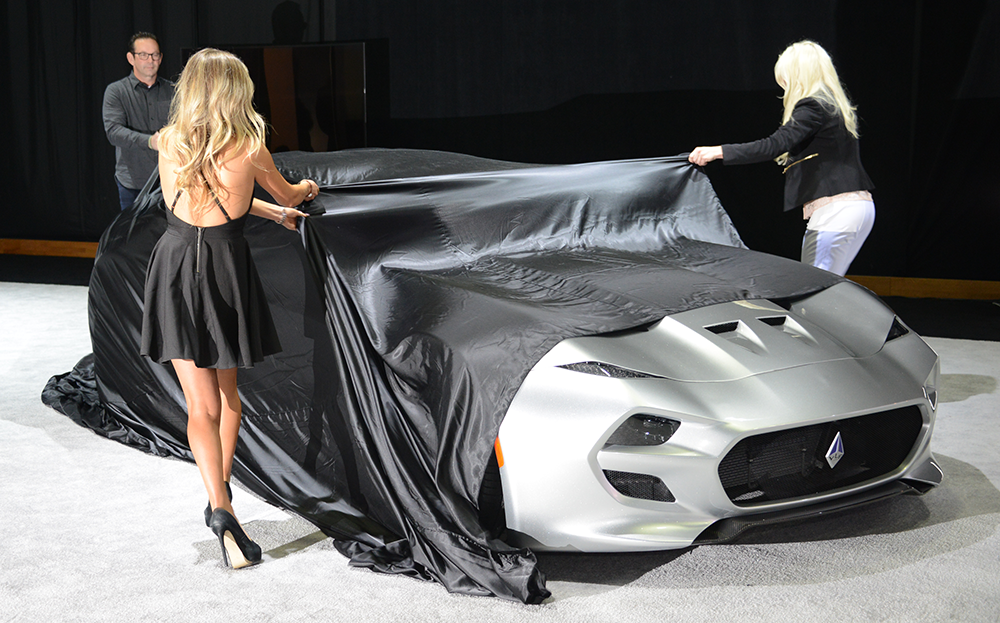 'HEY, Y'ALL here to write trash about our cars?" joked the border guard as a group of British journalists arrived at Detroit's Wayne County airport.
---
Browse NEW or USED cars for sale on driving.co.uk
---
A few years ago he might have been on the money. But not any more. As its annual motor show opened last week, it was obvious that Detroit wasn't just on the up; it had got its sass back. Motor City hit rock bottom in 2013 when it declared bankruptcy after a string of car factory closures. Sales had collapsed and production had shifted to countries where labour was cheaper. Unemployment was on the up, and so was crime.
Now, after a record year of car sales in America, the city's big manufacturers are bringing in more investment, and the annual motor show is once again hosting attention-grabbing launches by international brands.
VLF Force 1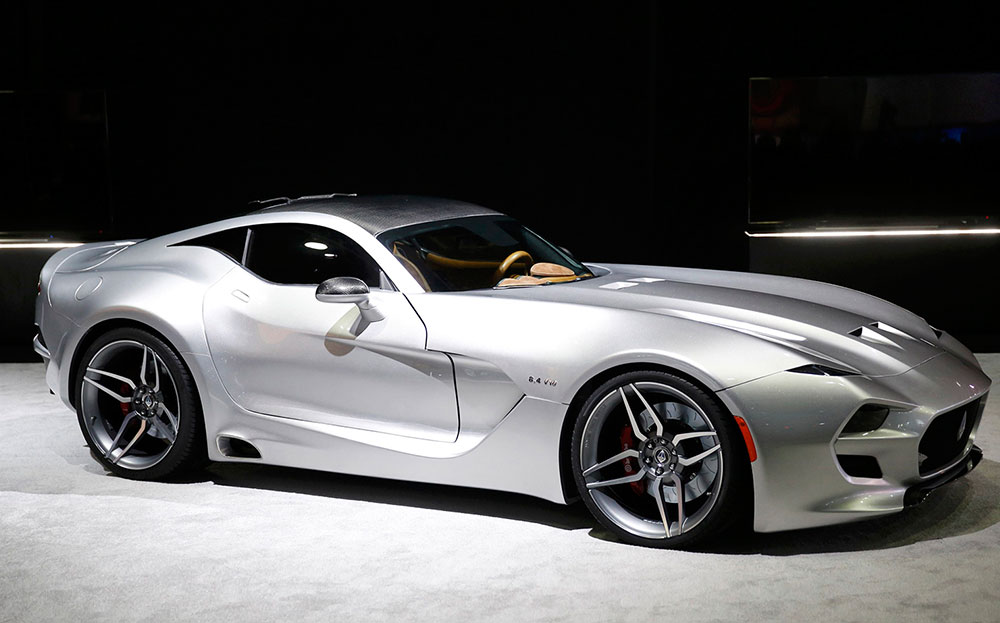 Price £186,000
Arriving April
Take one V10-powered Dodge Viper, strip it down, tune the engine further to produce 745bhp, fit racing suspension and a carbon-fibre body made by Henrik Fisker, a former BMW and Aston Martin designer, and you have Detroit's newest supercar. The 218mph VLF Force 1 goes on sale this spring with left-hand drive only.
It was causing ructions even before its launch — Aston Martin was said to have claimed it looked too much like its own models. The VLF proved no shrinking violet at the show either, with all the razzmatazz you might expect of a fire-breathing monster. Fisker said that it represented "a raw sports car" when compared with the latest hybrids from Porsche and McLaren. "Why would you drive a plug-in hybrid supercar?" he said. "You can't eat salad all the time; you want a steak once in a while. This is the steak. There's not even a salad leaf under it."
Fisker talks a good talk, but a recent venture of his, the Fisker Karma hybrid electric vehicle, ended in bankruptcy. Still, the showdown with established car makers is going to be raw, brutal and a lot of fun.
Infiniti Q60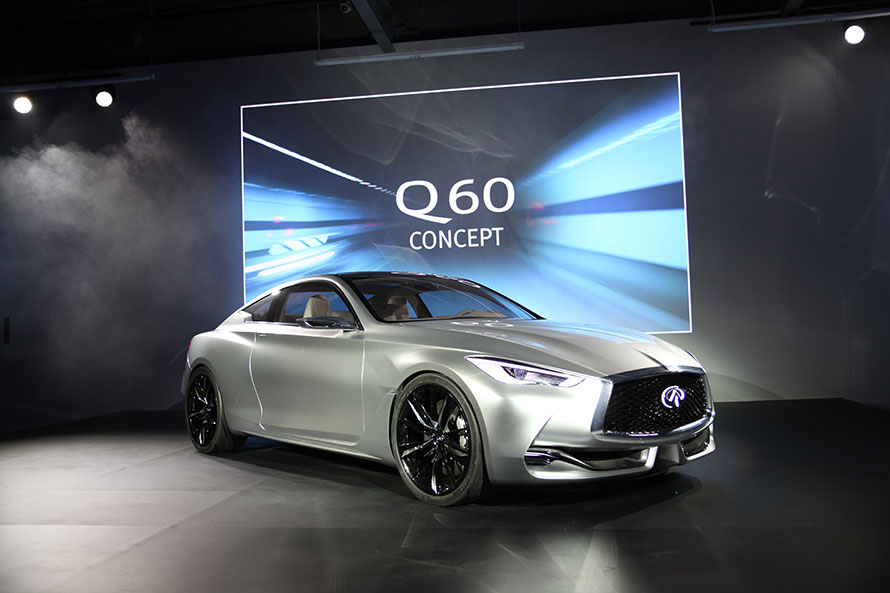 Price £30,000 (estimated)
Arriving November
Infiniti has been a high-profile advertiser with the Red Bull Formula One team, offers test drives in shopping centres and is currently pumping out television commercials, but the brand's sales performance in Britain is woeful. Last year it sold just 1,195 cars here; BMW sells almost three times that many each week. If the Q60 fails to win over customers, perhaps it's time for the company, Nissan's luxury brand, to throw in the towel, because by any measure the model is spectacular. Its styling is muscular but elegant, and the 400bhp 3-litre V6 found in top-spec versions promises fireworks.
Audi A4 allroad quattro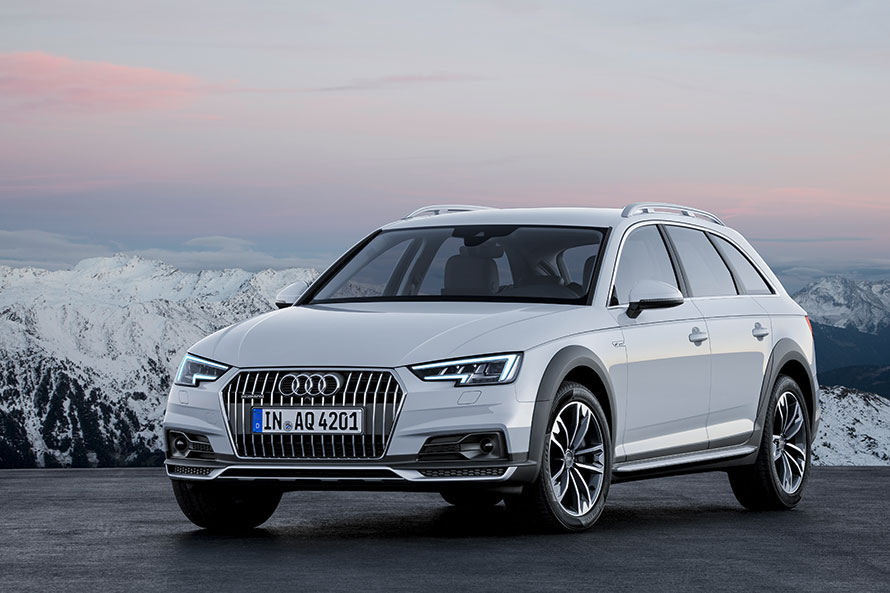 Price £38,000 (estimated)
Arriving Summer
For Audi drivers who don't want to be regarded as Audi drivers, the German company has developed a range of so-called allroad models. These are modified estate cars with slightly raised suspension to tackle a muddy field or dirt track, which represents the only off-roading that 99% of us do. They typically have well-equipped cabins and retain most of the standard estate looks. Drivers with enough money not to have to boast about it can't get enough.
Ford F-150 Raptor SuperCrew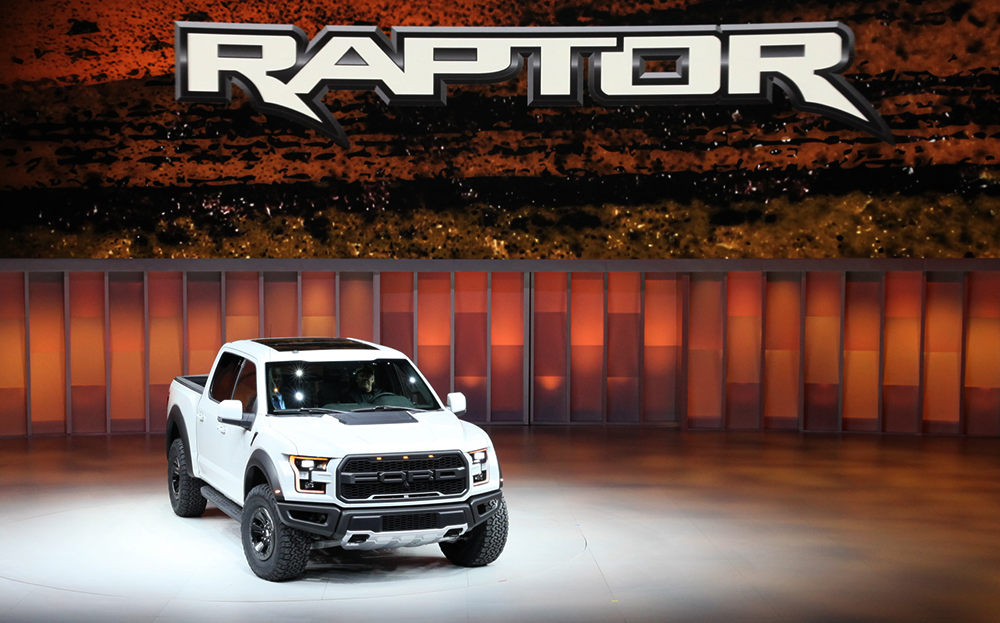 Price $50,000 (£35,000)
Arriving Autumn (US only)
Jaguar Land Rover decided not to bring its cars to this year's show, and now we know why. Even the mighty Range Rover would be left whimpering in a corner if faced with Ford's new F-150 Raptor SuperCrew pick-up. Fitted with a turbocharged V6 engine — like Ford's GT supercar — the Raptor SuperCrew has 411bhp, four doors and four-wheel drive.
It's said to be able to take your family off road at up to 100mph. Its arrival is a sign that Detroit has regained its roar, but its juggernaut proportions and the low levels of affection for pick-ups on our side of the pond mean that it won't be on sale in Britain.
Volvo S90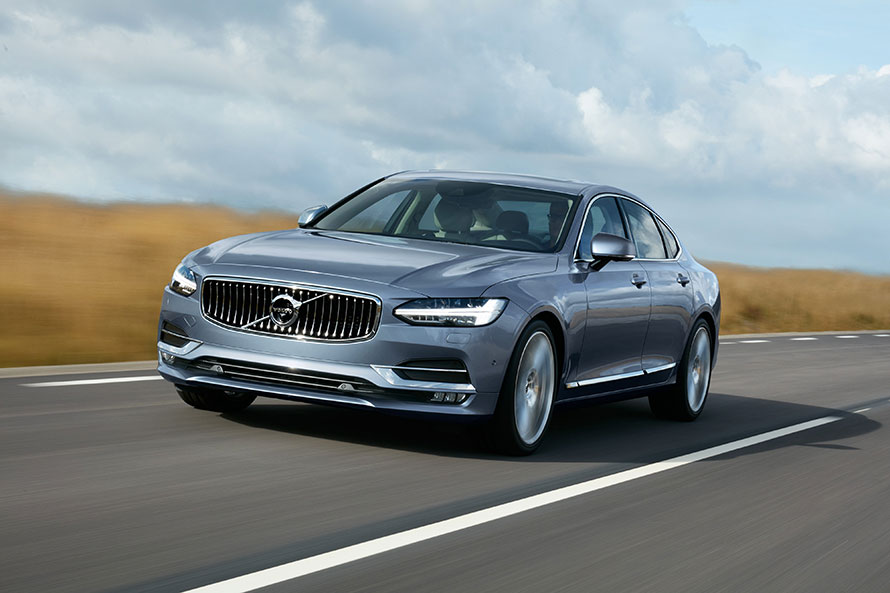 Price £35,000 (estimated)
Arriving Summer
Volvo's S90 brings some much-needed Scandi chic to large family cars. The minimalist wood and leather interior, built around a large central touchscreen, is as fresh as a morning stroll through a pine forest.
Volvo's string of safety systems includes one that can prevent collisions with animals and help avoid prangs at junctions. A plug-in hybrid version will allow silent electric driving and have an emissions figure of just 44g/km.
Lexus LC 500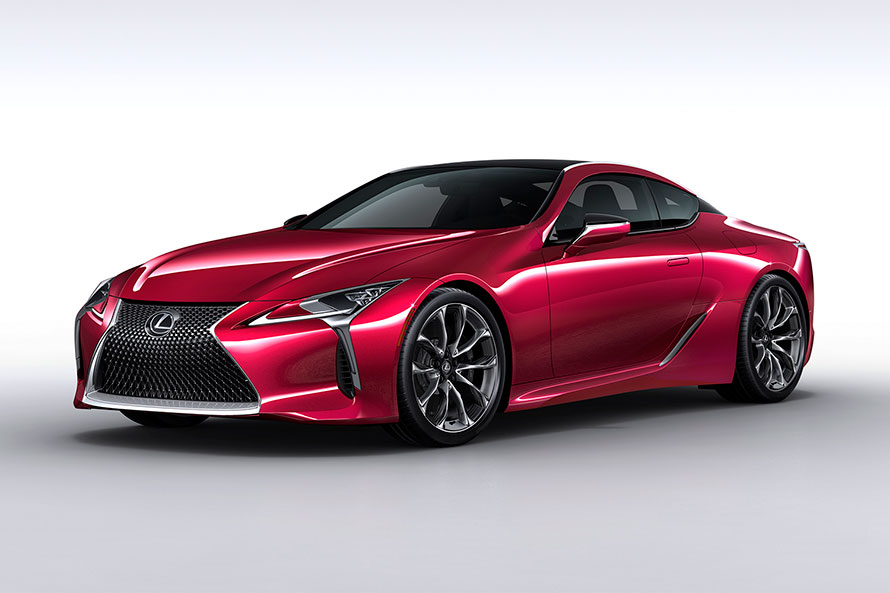 Price £90,000 (estimated)
Arriving Spring 2017
When Akio Toyoda, Toyota's chief executive, was told in 2011 that the 11-year dominance of America's luxury car market by the Japanese manufacturer's high-end brand, Lexus, was at an end, he knew what needed to be done.
The company had taken its eye off the ball, and BMW and Mercedes had powered ahead in the sales war. Lexus needed more than perfect shut lines on its panels, eerily quiet engines and shiny showrooms; it needed a car that would make drivers go weak at the knees. The LC 500 is that car.
The luxury 2+2 coupé is for anyone who has grown tired of hearing about the Porsche 911, or who feels Audis and Mercedes are becoming about as individual as a pair of Marks & Spencer socks.
Lexus LC 500 specifications
Engine 

4969cc, V8

Power 

467bhp @ 7100rpm

Torque 

389 lb ft @ 4800rpm

Transmission 

10-speed automatic

Performance 

0-60mph: less than 4.5sec

Price 

£90,000 (estimated)

Release date 

Spring 2017
---
Browse NEW or USED cars for sale on driving.co.uk
---