10 cars for a mid-life crisis
How to lose (and keep) your dignity on four wheels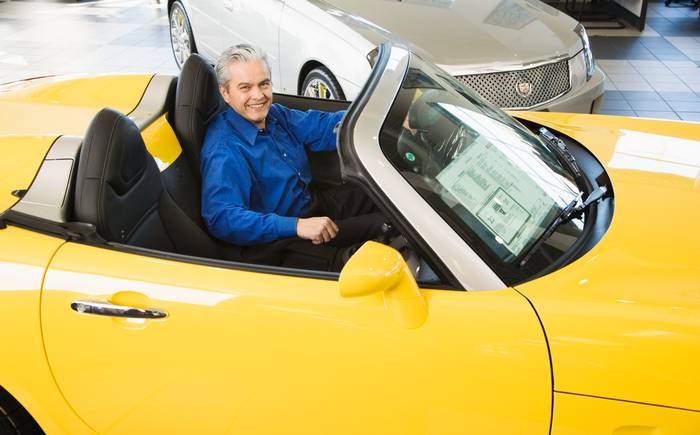 THE SIGNS aren't hard to spot. Glossy car mags stuffed down the side of the sofa. Salesmen's cards falling like confetti from jacket pockets. The once cherished family car sadly neglected. And throughout, that faraway look of someone with things on their mind. Important things. Things to do with life, with self – and with cars.
It's called the mid-life crisis and according to a new survey it's beginning earlier than ever. Now men as young as 43 and women as youthful as 44 are displaying signs of discontent. We've identified some of the more obvious signs common to car enthusiasts but, according to Crown Clinic who polled 1,000 middle-aged people, more general indications include splashing out on an expensive bicycle, reminiscing excessively about your childhood and flirting embarrassingly with people 20 years your junior.
---
Not going through a mid-life crisis? With more than 100,000 quality used cars for sale on driving.co.uk you'll find your perfect match – click here to browse
---
But natural though it is to attempt to recapture your lost youth, people suffering this condition should hold off making any rash decisions, in particular about the car they feel best reflects their sense of a younger self. If you are suffering the signs of a mid-life crisis and are about to choose a car, study our list of those vehicles likely to be selected by fellow sufferers and our suggested alternatives.
Your mid-life crisis:
There's a bit of James Dean in everyone, even me
Younger self says: Porsche 911 Carrera S (£83,545)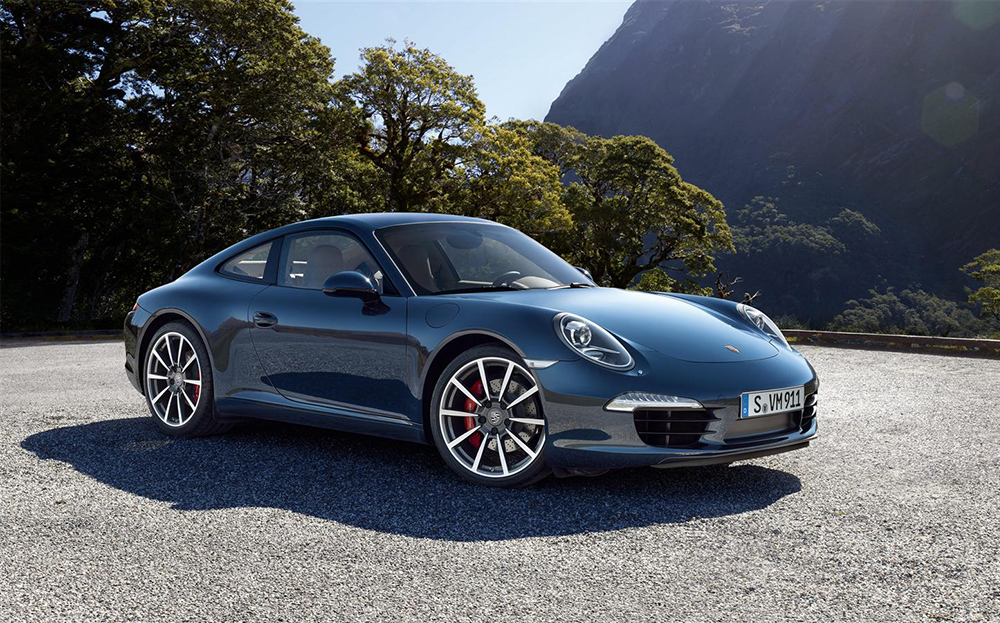 Fast, focused and damned sexy. And that's just you. Meanwhile, the Porsche 911 is pretty cool, too. As they say, you don't own a Porsche 911; you look after it for the next generation. Or is that another ad? Doesn't matter; it's got your name all over it. Well it would have if it wasn't called a Porsche 911.
Buy a used Porsche 911 on driving.co.uk
Wiser self says: Porsche Cayman S (£48,783)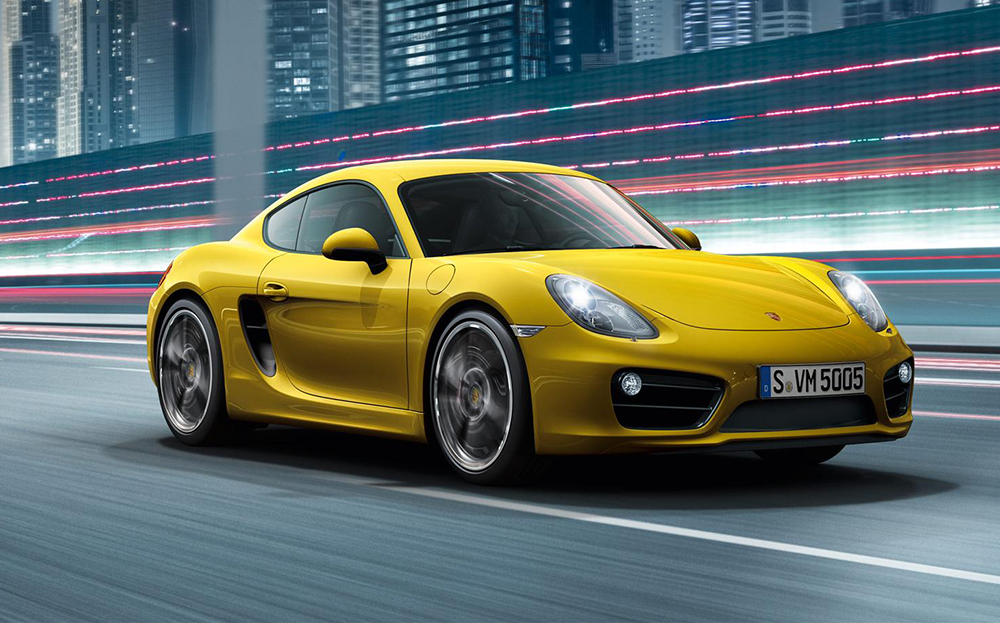 Look like you're driving a 911, without actually driving one. To those how know, the Cayman says you take your driving seriously. Meanwhile, with the change, you can buy that expensive bicycle you always dreamed of.
Buy a used Porsche Cayman on driving.co.uk
Your mid-life crisis:
If Burt Reynolds had been a photocopier salesman, he'd have had one of these
Younger self says: Vauxhall VXR8 GTS (£54,499)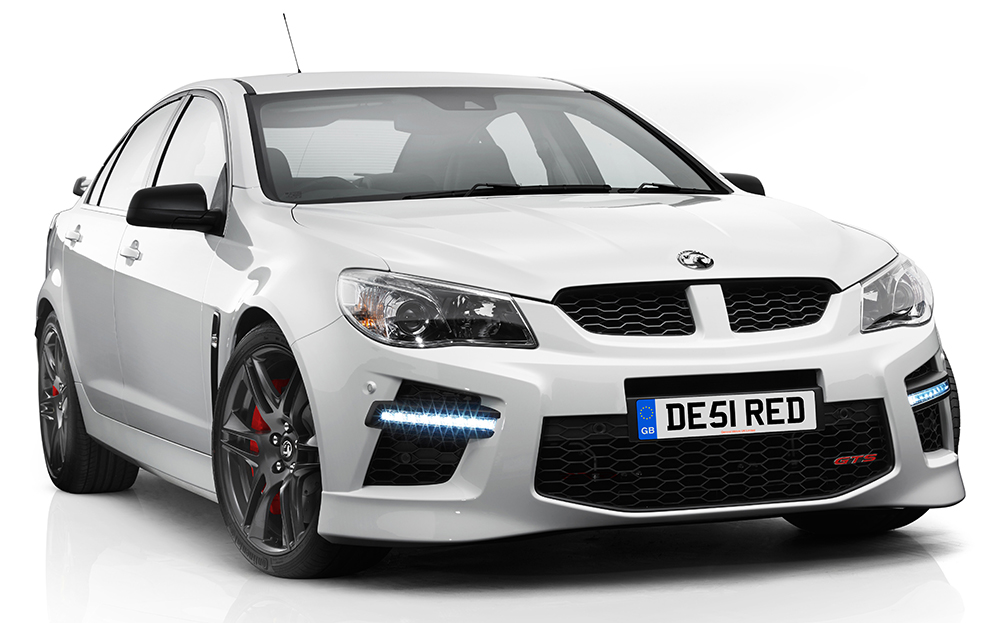 It's the car that kicks sand in the face of high-performance Audis and BMWs. Powered by a supercharged 6.2-litre V8 producing 600bhp it will rocket to 60mph in less than 5 seconds. All this and still room for the family. Now, where's that Grecian 2000?
Buy a used Vauxhall VXR8 on driving.co.uk
Wiser self says: Jaguar XF 3.0 V6 Diesel S Luxury (£46,110)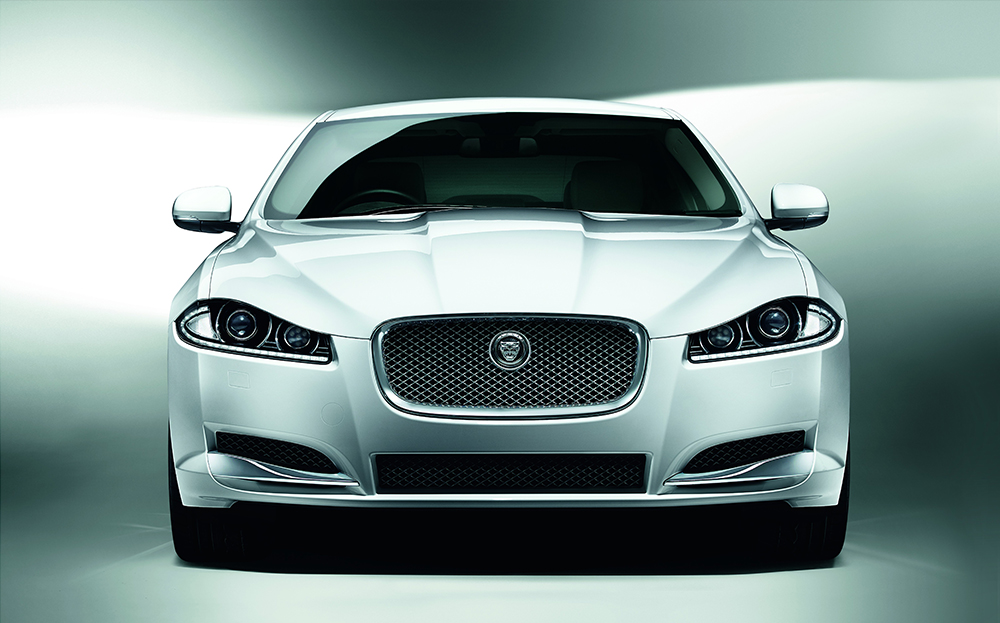 You've worked this hard, to get this far. Do you really want to throw it all away on a fast Vauxhall? Buy the classy Jag instead with its fruity diesel, and blend of comfort and performance.
Buy a used Jaguar XF on driving.co.uk
Your mid-life crisis:
I didn't get where I am by taking the A3 (or the M3 if the Hog's Back is closed)
Younger self says: Land Rover Defender 90 XS 2dr (£30,100)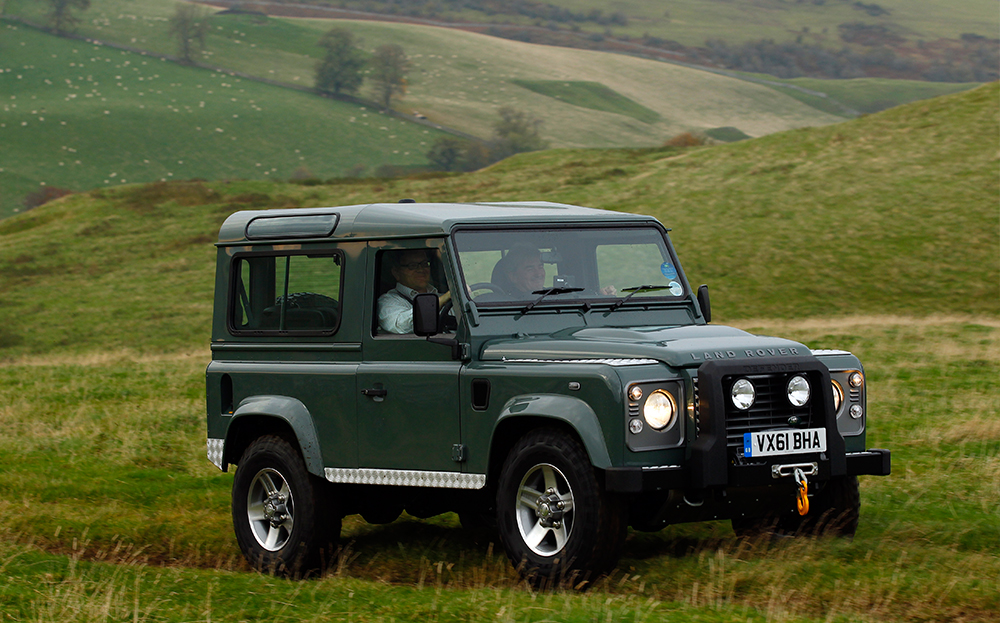 "One life. Live it". Land Rover's slogan could have been created for impressionable mid-lifers like you. Before you know it, you're at the wheel of your own crude, bouncing, noisy bundle of off-road fun. Grin through those gritted teeth (or what remains of them).
Buy a used Land Rover Defender on driving.co.uk
Wiser self says: Range Rover Evoque SD4 Pure Tech (£33,000)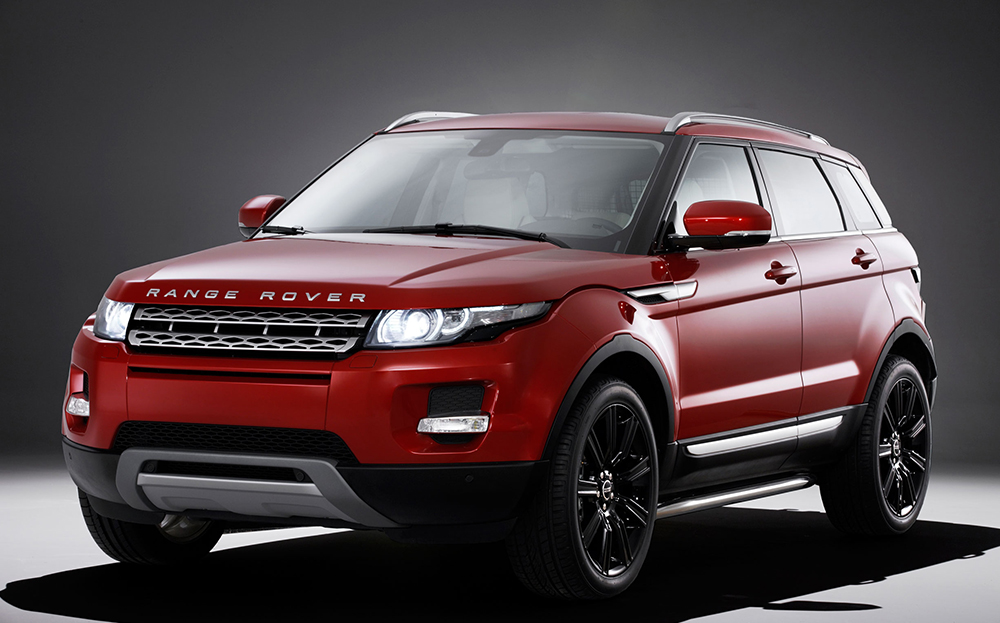 You've still got one life so why not spend some of it living at the wheel of the stunning-looking Evoque? It hasn't the classic rough and ready qualities of the Defender but be honest, you were never going to go green-laning anyway.
Buy a used Range Rover Evoque on driving.co.uk
Your mid-life crisis:
It's all been take, take, take. Well now it's give back, give back and, er, give back
Younger self says: Nissan Leaf Acenta (£28,490)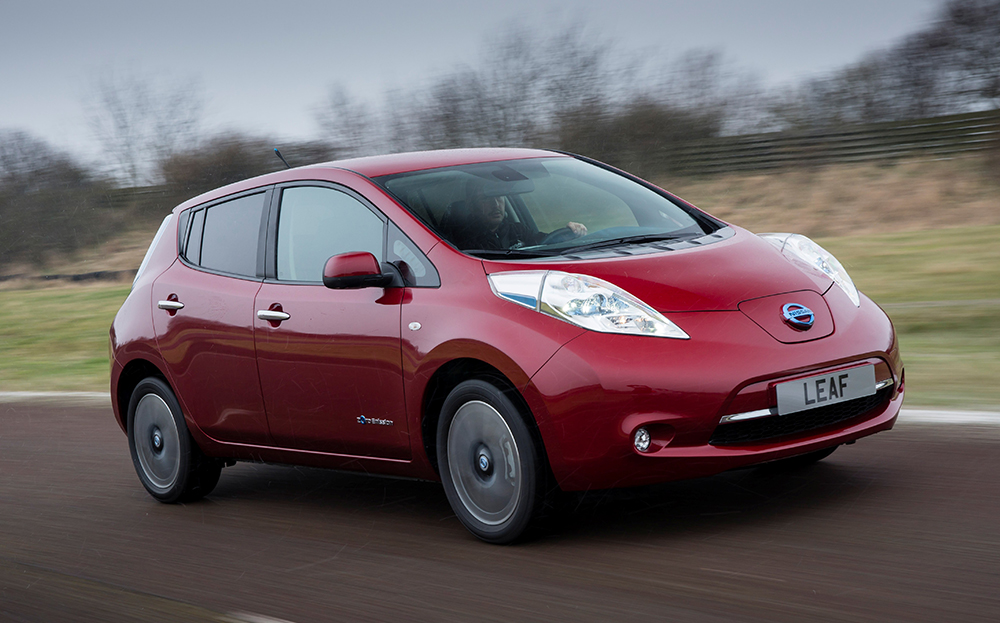 It's your responsibility to consider the planet and those who will inherit it. So get rid of that odious, fossil-fueled relic of consumerism and celebrate life with the pure electric Leaf (just re-route the sat nav to avoid those embarrassing power stations).
Buy a used Nissan Leaf on driving.co.uk
Wiser self says: Used 2012 VW Golf 1.6 TDI Blue Motion 5dr (£13,370)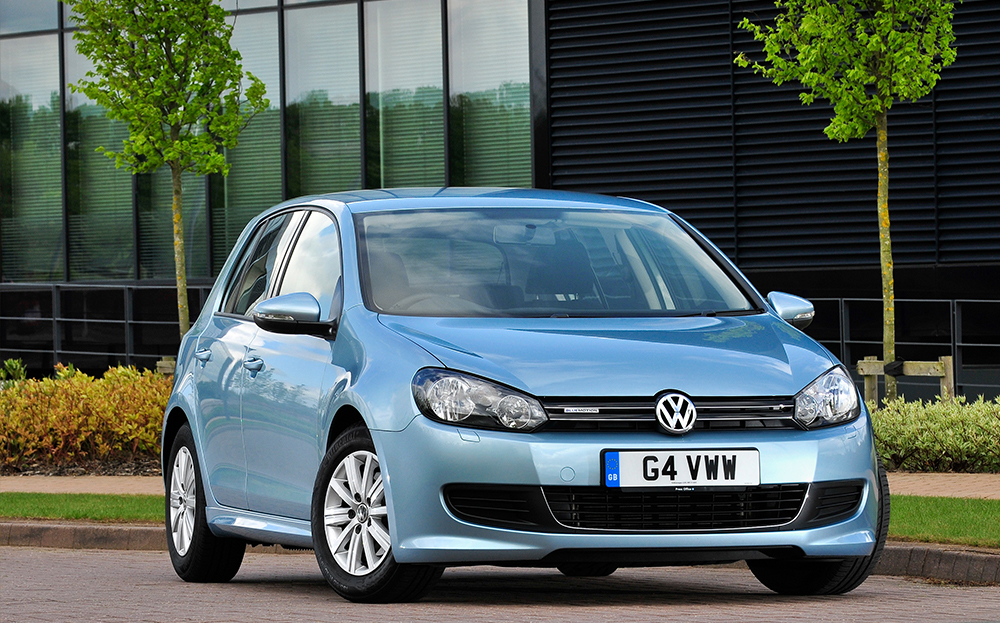 Few cars are more economical than a used diesel Golf. It will go on giving service to you and future owners for years, so balancing the CO2 expended in its manufacture, while getting them from A to B on a teaspoon of fuel.
Buy a used VW Golf on driving.co.uk
Your mid-life crisis:
No one's laughing in the graveyard; I'm going to have fun while this old, corporate heart is still beating
Younger self says: Audi A5 cabriolet 2.0 TDI SE (£34,225)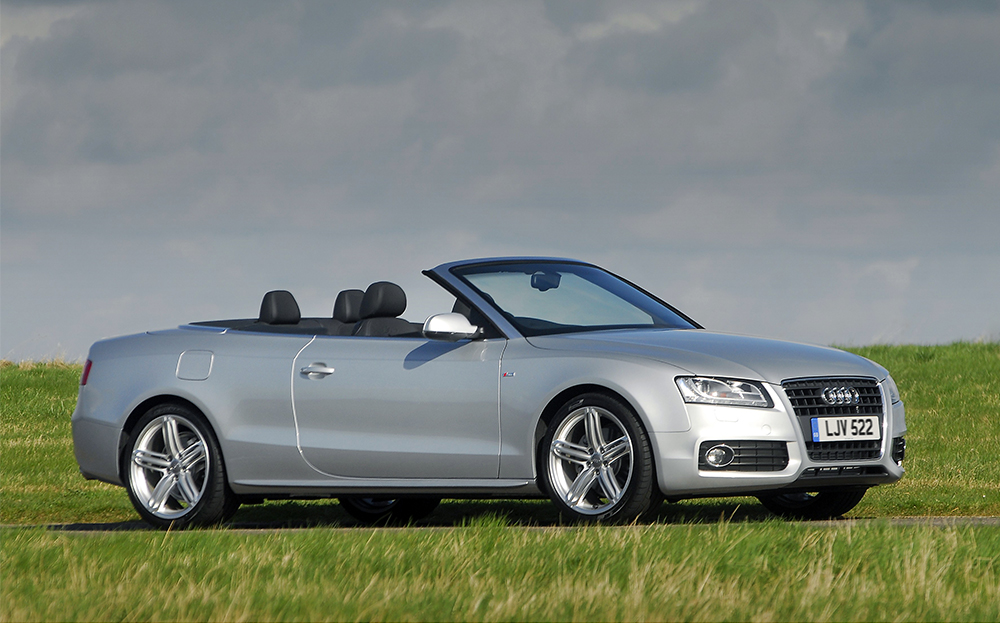 All company executives aren't boring, as this open-top saloon so clearly demonstrates. Be the envy of your colleagues by arriving at meetings tanned and, had you more hair, tousled. Just don't forget the sun cream; there's nothing so painful as a scabby pate.
Buy a used Audi A5 on driving.co.uk
Wiser self says: Audi A5 Sportback 2.0 TDI S Line (£32,770)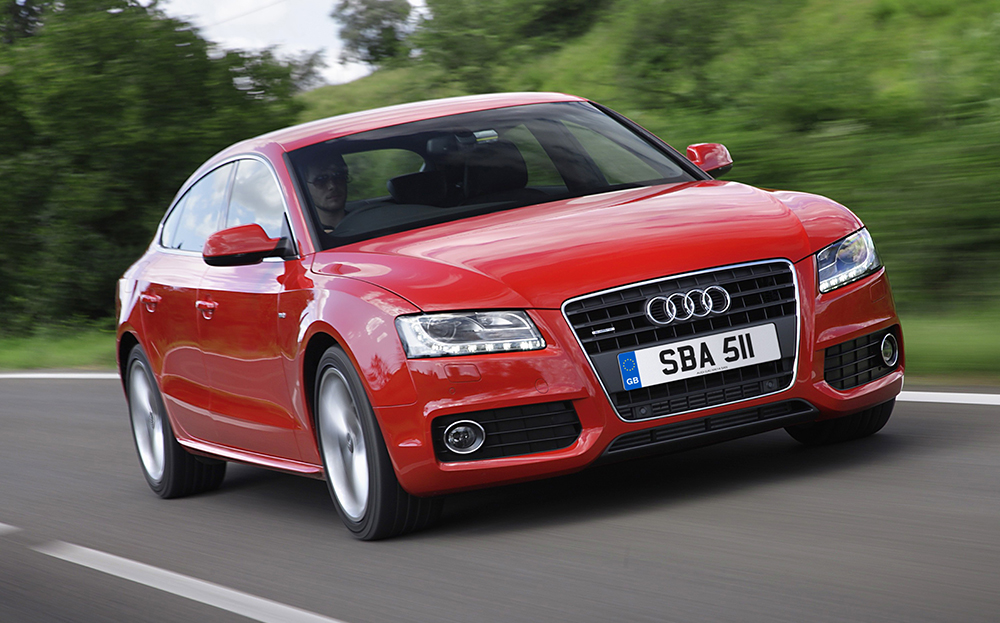 Have your Audi and still show you've a fun side in this, the stylish A5 Sportback. Cheaper than the cabriolet yet in superior S Line trim, you'll be the envy of colleagues, while your hairs will thank you.
Buy a used Audi A5 on driving.co.uk
*Prices correct at time of publication