Volvo XC70 Mk 3 review (2007-on)
The XC70 is a high-riding, pumped-up version of the V70 estate car, with a number of off-road systems to aid traction and stability in all conditions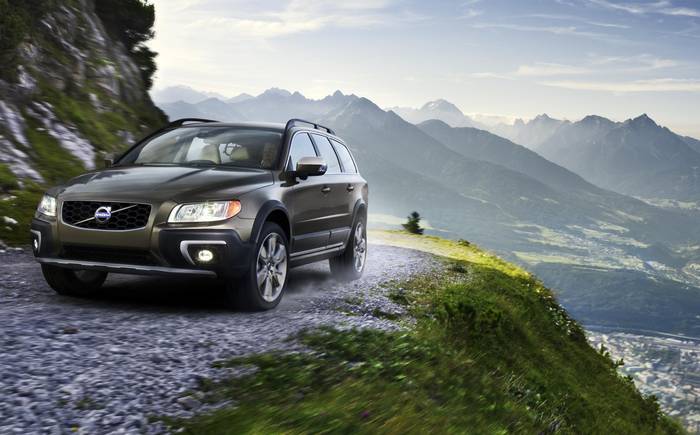 What is the Volvo XC70?
The SUV may be popular in the tarmacadamed streets of Chelsea but its real home, of course, is the mud and gravel-covered country lane. Away from such places and on smooth, flowing roads, a tall-sided SUV can suffer from body roll thanks to its high centre of gravity. Volvo's XC70 is designed to get around that issue. It's a high-riding, pumped-up version of the V70 estate car with dark plastic skirting to protect it from bumps and scratches, and a number of off-road systems to aid traction and stability in all conditions. By and large, it succeeds.
---
Search for and buy a used Volvo XC70 on driving.co.uk
---
There is a two-wheel-drive, entry-level model with either manual or Geartronic (semi-automatic) transmission but most models come in all-wheel-drive guise to help on the rough stuff. Volvo offers a choice of two diesel engines: a 163bhp D4 (the 2WD and 4WD versions are actually different engines but offer the same power output) and a 215bhp D5, along with a single, range-topping T6 petrol unit with a fairly hefty 304bhp at its disposal.
The drive

We put hundreds of miles on the XC70 test car, over a variety of roads – motorways, country tracks, twisty mountain passes and inner city. Our test car had the Four-C Chassis, a £1,000 option that constantly monitors steering input, yaw rate, acceleration, braking and vertical movement of the wheels and adjusts the dampers to suit conditions. It can be set in three modes: Comfort, Sport and Advanced. Unlike some other similar systems, Volvo's really does dramatically change the feel of the car.
On the roughest, potholed tracks Comfort evened out the ride beautifully, while Sport, which stiffens the ride, is best for general use on the road. Advanced is designed to aid rapid progress on very smooth surfaces. It transformed the car into a fun plaything on freshly laid roads in Scotland. It was not what you'd expect from a Volvo estate, particularly one designed to work off-road, too.
The D5 AWD engine under the bonnet of our test car was another highlight. Power delivery is linear, predictable and plentiful, allowing easy overtaking at any speed. The car would make light work of towing. It was also quiet and refined, and in mixed driving our silky smooth manual car returned an average of 40mpg, some way short of Volvo's claimed 53.3mpg but still decent for a 215bhp motor. Interestingly, the less powerful D4 with 163bhp has the same fuel efficiency, making the extra £1,790 for the D5 even less painful. Some words of warning: the Geartronic models are notably less efficient.
So the Volvo scores well on handling, on and off-road ability, and pulling power but it also comes, as you might expect from Volvo, loaded with safety technology. As standard on the entry-level SE trim you get City Safety, which applies the brakes if a collision with the car in front is detected at low speeds, side impact protection, advanced airbags all-round and hill descent control on the AWD models. Our advice: stop there with the safety systems. Opt for the Driver Support Pack for £1,583 and you'll be nagged constantly with lane departure warnings and collision warnings when in fact everything is under control. They make the car paranoid and the driver simply annoyed.
The auto-dipping headlights also proved massively frustrating on country roads when the car confused the reflection of its own headlights on road signs with oncoming cars, and dipped at frankly dangerous moments. If this technology is the future, for the driver it's a very brave new world indeed.
The interior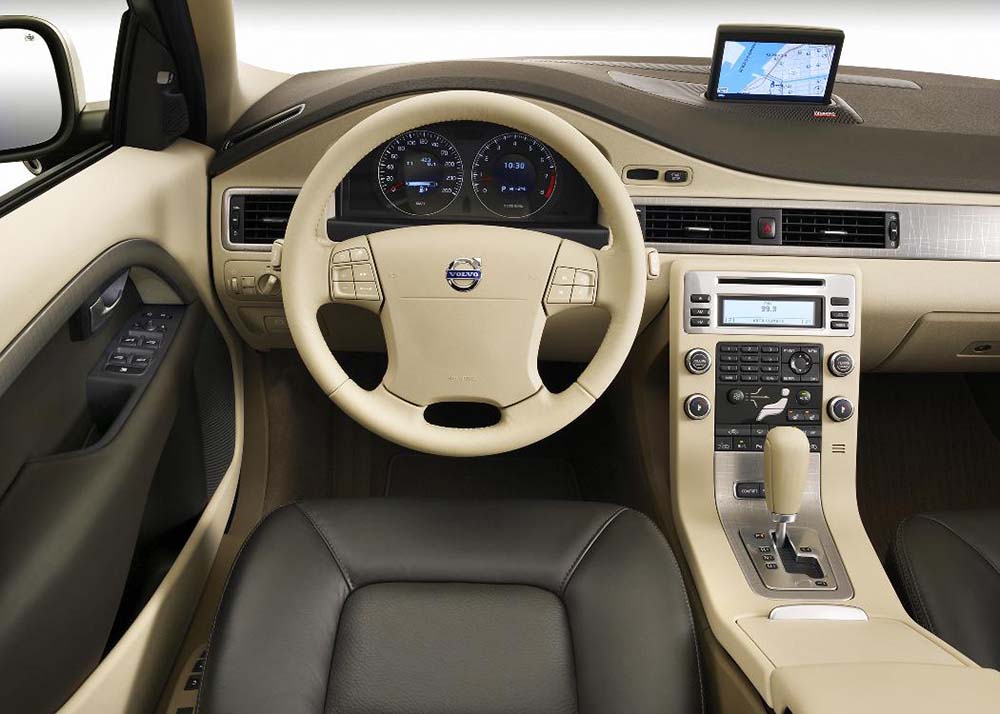 Volvo interiors are not the most exciting out there but they are extremely comfortable and well thought out. Visibility all round is good while the Sensus control layout is very clear and easy to operate. The XC70's simple steering wheel controls, for example, allow you to easily access every menu system on the 5in display (7in upgrade available with the Nav pack and on SE Lux trim) without taking your hands off the wheel.
Leather, which comes as standard, covers the seats, door linings and steering wheel. It adds a touch of class although the interior is generally quite muted and dull. The XC70 scores well on interior space. The rear seats are very comfortable and have plenty of legroom (go for the Family Pack and the cushioning neatly unfolds into child booster seats), while boot space is generous, too.
The one to buy
Volvo XC70 D5 AWD SE Start/Stop 5dr
Factfile
Price:

£36,385 (correct at first publication)

Engine:

2400cc, 5-cylinder turbo

Power:

215bhp @ 4000rpm

Torque:

309 lb ft @ 1500-3250rpm

Transmission:

6-speed manual

Acceleration:

0-62mph in 7.5sec

Top speed:

130mph

Fuel:

53.3mpg (combined)

CO2:

139g/km

Road tax band:

E 

Dimensions:

L 4838mm, W 1870mm, H 1604mm
Volvo XC70 used car rivals for similar money