Vauxhall Viva review (2015)
Small car, big heart, bland looks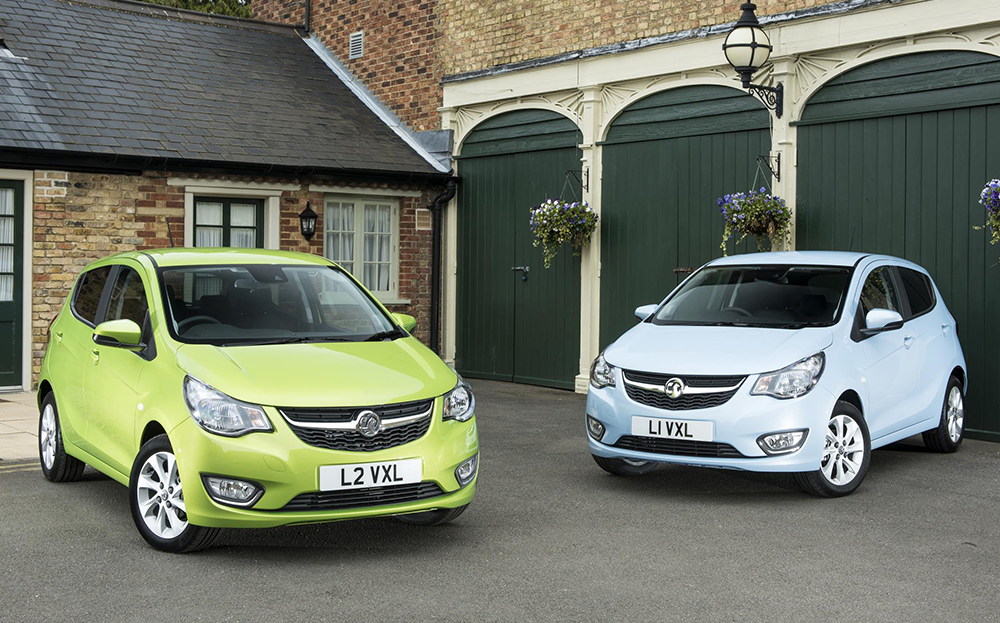 2015 Vauxhall Viva at a glance
Handling: ★★★☆☆
Performance: ★★☆☆☆
Design: ★★★☆☆
Interior: ★★★☆☆
Practicality: ★★★☆☆
Costs: ★★★★★
---
IS IT possible to write a review of the new Vauxhall Viva without mentioning the original Viva, which was built between 1963 and 1979? In reality, the two cars have very little in common, other than a chirpy name and the fact that both were launched with the goal of taking a sizeable share of the small car market.
---
View the used Vauxhalls for sale on driving.co.uk
---
Don't listen to Vauxhall's suggestion that the new Viva "shares the original's philosophy of clean lines, durability and practicality"; clean lines, maybe, but practicality is debatable given its diminutive size … and durability? How many of the original Vivas are still driving around today? Exactly. So, starting now, no more mentions of the old Viva.
The first thing you notice about the Viva is its price. There aren't many cars that  cost as little as £7,995. It's not the cheapest new car on UK roads — that's the Dacia Sandero (£5,995), and the Dacia Logan (£6,995) and Suzuki Celerio (£6,999) also undercut the Viva.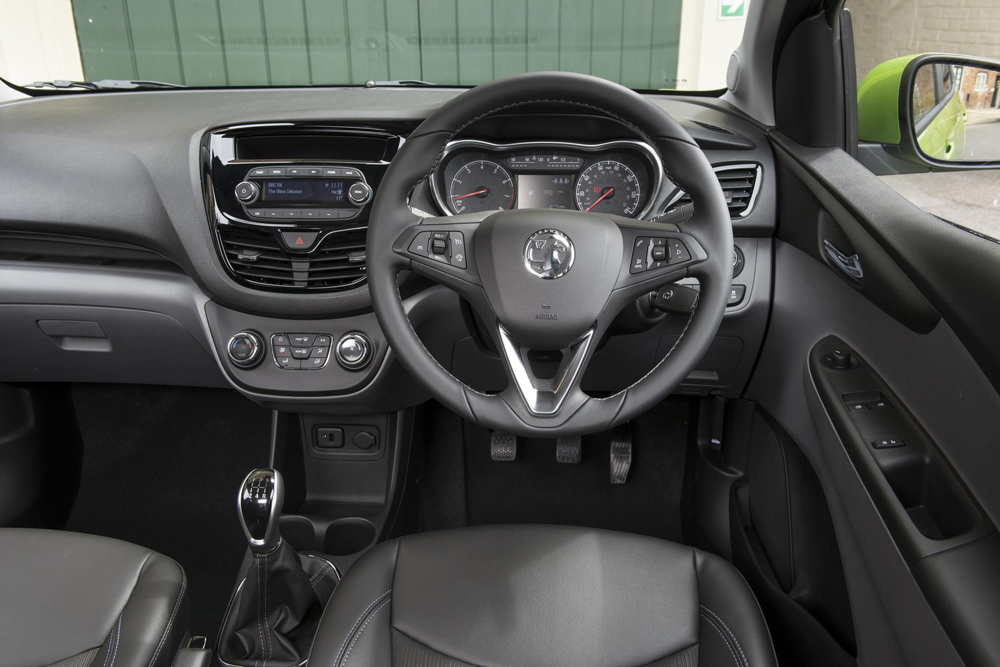 As with the Sandero and Celerio, the entry-level Viva comes without air-conditioning, which means the hottest summer days aren't a great deal of fun (I'm still trying to block out the memory of being trapped in stationary traffic on the A3 for two hours on a scorching hot day in an non-air-conditioned Sandero).
However, the basic SE specification Viva does pack some unexpected luxuries. We were surprised to find it had cruise control and a speed limiter with steering-wheel-mounted controls, which had us pulling over to check the heating panel again: cruise control but no air-conditioning? What fresh madness is this?
It doesn't stop there. The Viva SE also has antilock braking, electronic stability with traction control, driver, passenger and side curtain airbags, tyre pressure monitoring, lane departure warning, Isofix mountings, an alarm and immobiliser, speed-sensitive power steering, and electric front windows and side mirrors.
And that's just the basic grade. Go for the SL trim level and you will get the blessed electronic climate control, a six-speaker stereo with USB and Bluetooth audio connection, tinted rear windows and alloy wheels (still 15in). You'll have to pay upwards of £9,495 for the privilege, though.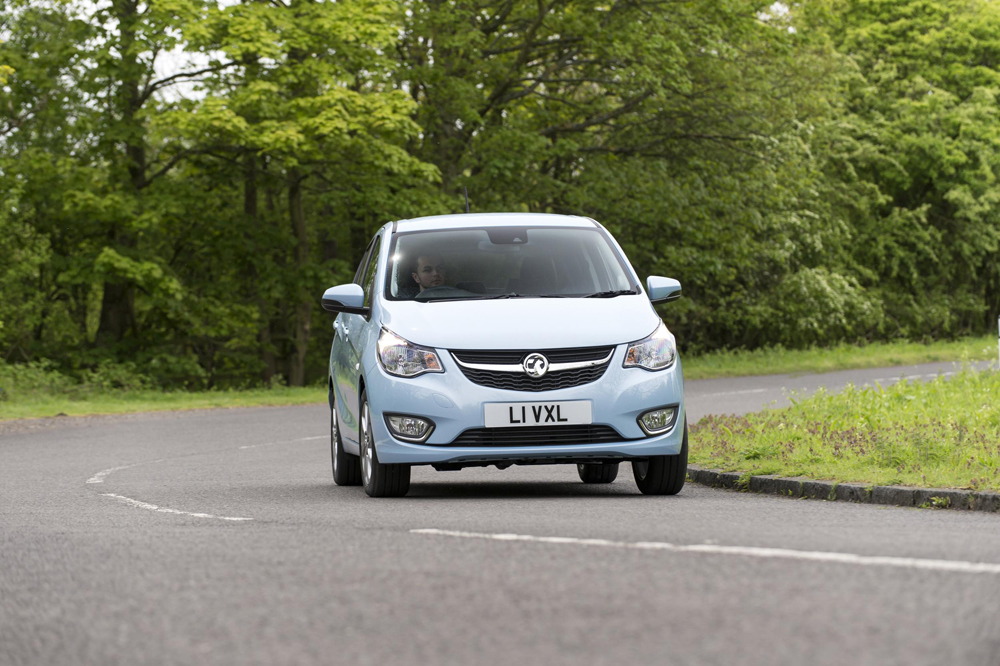 The good news continues, as behind the wheel the Viva isn't bad at all: there's little body roll through corners and the steering is surprisingly sharp on turn-in, giving the car a darting, nimble feel. The Viva is derived from the Chevrolet Spark, which was an underrated little thing.
The three-cylinder engine, which is also available in the Adam and Corsa, sounds a bit like a sewing machine at tickover and isn't powerful by any means — it produces a feeble 74bhp and will get you from standstill to 62mph in 13.1sec. But even below 2000rpm we kept up with the flow of traffic, while giving it the full beans and squeezing every last drop out of its 999cc capacity is quite a fun game.
Drive it hard and you'll not get the advertised 62.8mpg for mixed driving, of course, but cruising on A-roads will get you surprisingly near that figure and even around town we were managing over 40mpg. It has a small fuel tank (32 litres), so you'll still need to stop to fill up frequently, but the Viva is an economical car to run. Even more so if you opt for the Ecoflex version, which takes the combined fuel consumption to 65.7mpg and drops CO2 emissions under the magic (currently tax-free) 100g/km mark, from 104g/km to 99g/km.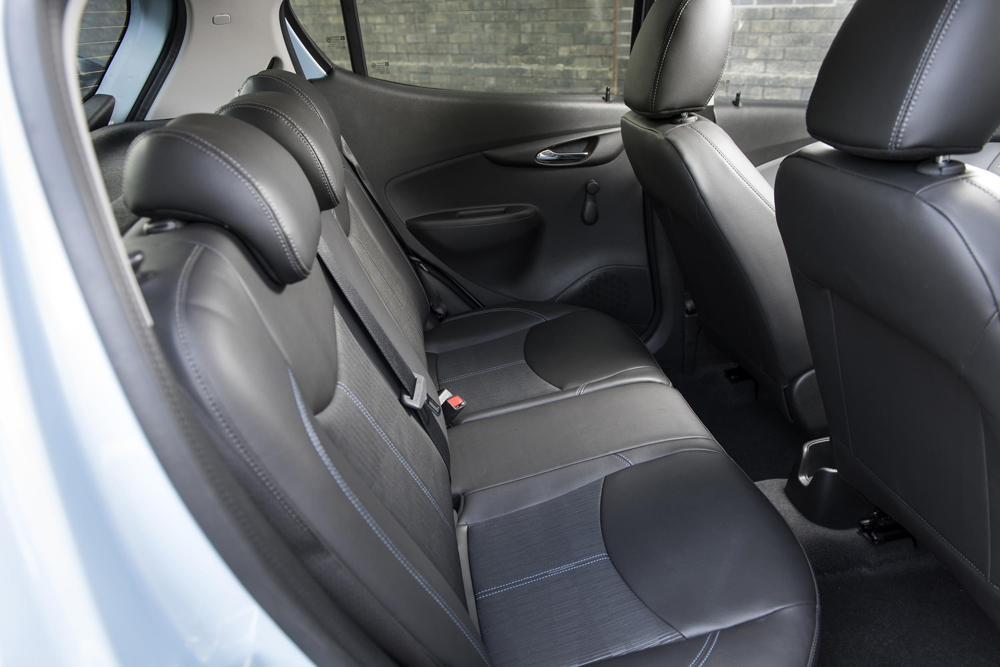 Gripes? The clutch travel is long and spongy, which takes a bit of getting used to, and the gearchange has an awkwardly long throw.
Inside, the design is bland with extensive use of basic materials — the door handles and locks have a very cheap feel — but it's screwed together solidly with no detectable rattles, and the driver's seat proved really quite comfortable, even though (or perhaps because) its adjustments are limited compared with those of more expensive cars.
In the back, while Vauxhall claims there's room for five adults in the five-door Viva, those rear passengers will need to be either extremely short or missing body parts. It would be OK for children, but try before you buy.
Meanwhile, the boot will accommodate 206 litres of luggage, which is marginally more than a Citroën C1/Peugeot 108 (196 litres) and enough for a small trip to the supermarket. Much to my delight, it's the perfect size to fit a Dahon folding bike, making the Viva a smugness-inducing London Underground strike-beater. Somehow, however, the VW Up! has a larger boot (251 litres) and feels more spacious inside, despite being 125mm shorter than the Viva.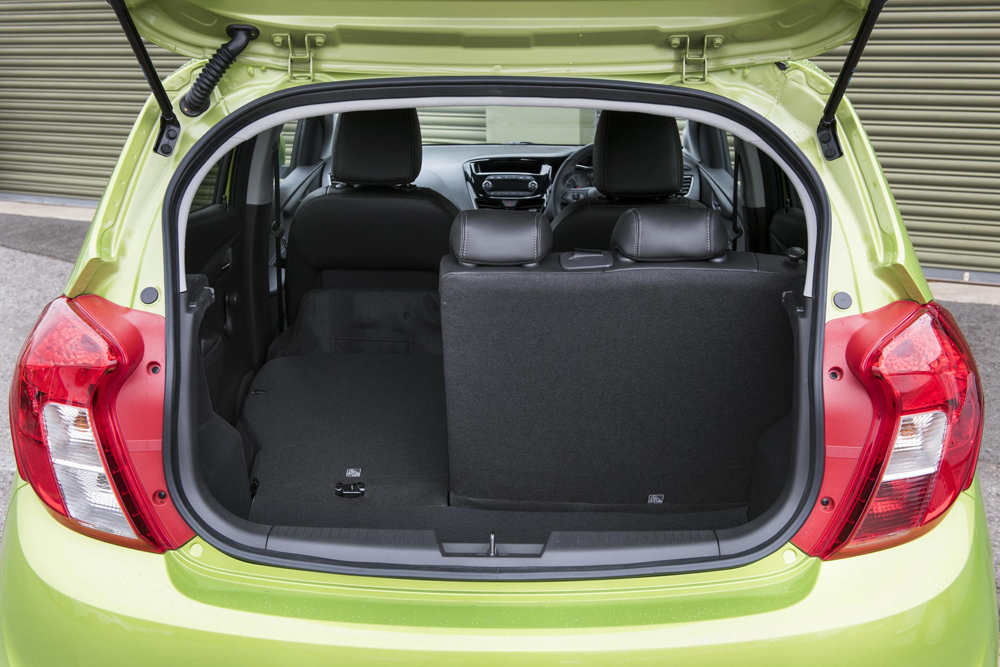 All things considered, the Viva represents good value and is a car that could even garner affection from owners over time, given its pleasing driving characteristics, safety features and economy, and you can't argue with the sticker price. But it's blander to look at and less practical than some city car rivals, so you'd probably need to be a loyal Vauxhall buyer to choose the Viva over the extensive competition.
Still, it won't corrode as much as the original Viva … oh shucks – I knew I wouldn't manage.
2015 Vauxhall Viva SE 1.0
Engine: 999cc, 3 cylinders
Power: 74bhp @ 6500rpm
Torque: 70 lb ft @ 4500rpm
Transmission: 5-speed manual
Performance: 0-62mph in 13.1sec
Top speed: 106mph
Fuel: 62.8mpg (combined)
CO2: 104g/km
Road tax band: B (free for first year; £20 thereafter*)
Price: £7,995
Release date: On sale now
*Correct at time of publishing
---
Click to read car REVIEWS or search NEW or USED cars for sale on driving.co.uk
---