Top 100 Cars 2014: Top 10 4x4s & SUVs
Of course it's flawed   but I still dribble with lust
---
Published 26 October 2014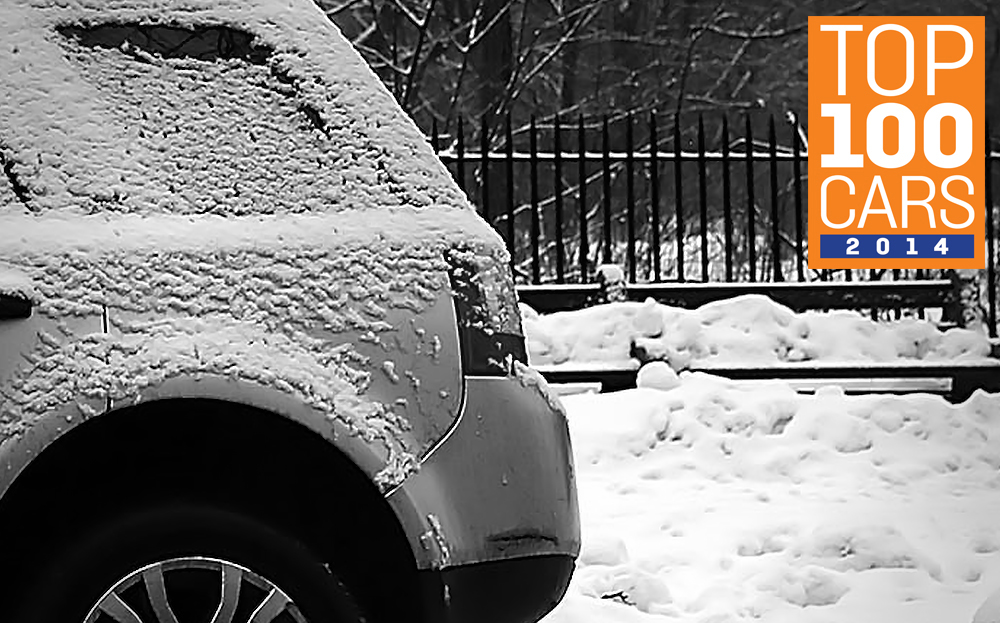 HOW LONG can Britain's love affair with SUVs go on? People have been predicting the demise of these often unnecessarily large and cumbersome machines since their first appearance on city streets. They were too expensive to run to become adopted as family cars, critics said. They were too profligate and environmentally irresponsible to last in a green-thinking world. And, most damning of all, they were too big to fit into a single space in the Waitrose car park.
None of the predictions has come to pass. In fact, to judge by our list of crossovers and 4x4s, this type of car is more popular than at any time previously, and manufacturers are discovering niches within niches with which to tempt buyers. Five seats, seven seats, sporty SUVs, supermini SUVs — there is something for everyone.
How have they survived? Simple: people like the idea of them — so much so that they're prepared to put up with the rather expensive reality. Drivers like the elevated
seating position and the sense of additional security, and they also like what they believe such cars say about them. It doesn't matter whether they're at the wheel of a top-spec Range Rover Sport or an entry-level Renault Captur: it's the same feeling being expressed at significantly different prices.
One day the combination of their high running costs and their diminishing exclusivity may end the relentless rise — but this has been prophesied for a decade or more and there's no sign of it on the horizon yet. Perhaps it is better simply to accept these cars: love 'em or hate 'em, SUVs are here to stay.
1 Range Rover Sport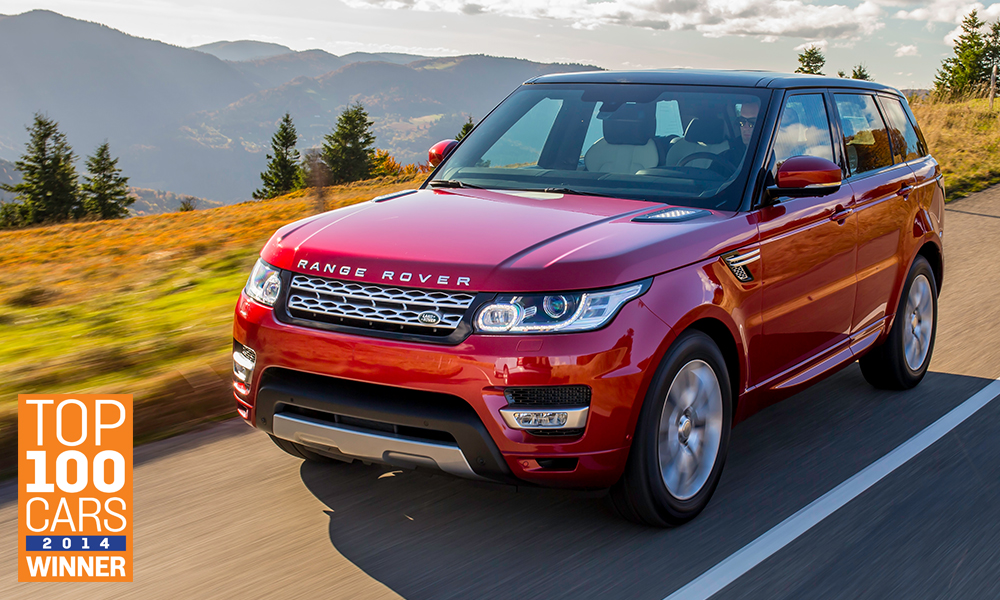 It may be heresy to say it, but here goes: the previous-generation Range Rover Sport wasn't very good. Yes, it sold like hot cakes in Cheshire and Chelsea, but the bottom line was that it was massively overweight, ugly, profligate and vast, considering it seated only five. It was by some margin the worst product of Land Rover's recent past.
The new one, though, is the best. Instead of being a dressed-up Discovery, like its predecessor, the latest Sport is a full-fat Range Rover in casual weekend wear. It has the same lightweight aluminium platform and comes with the same engines: the excellent V6 and V8 diesel units, plus hybrid and supercharged petrol-powered versions. But it is better to drive because of its sporty setup, and it is easier to live with too, as this is the first Range Rover to be offered with the option of seven seats.
Clarkson says … "The Range Rover Sport is a stout brogue that works on the moors, and in central London, and on a squash court. It seems to have pulled off the impossible"
Right now the Range Rover Sport is a car without serious competition: full-size seven-seat 4x4s such as the Mercedes GL-class and Audi Q7 are dull and cumbersome, and those that are as fun to drive, such as the Porsche Cayenne, lack third-row seating.
Its supremacy may not last long, but until a manufacturer produces a credible rival, the Sport's runaway success will at last be thoroughly deserved.
Price: £61,250-£93,450
Our pick: 3.0 SDV6 HSE Dynamic, £66,250
Engine: 2993cc, V6
Acceleration: 0-62mph: 7.2sec
Top speed: 138mph
Fuel | CO2: 37.7mpg | 199g/km
Browse the Range Rover Sports for sale on driving.co.uk
2 Porsche Macan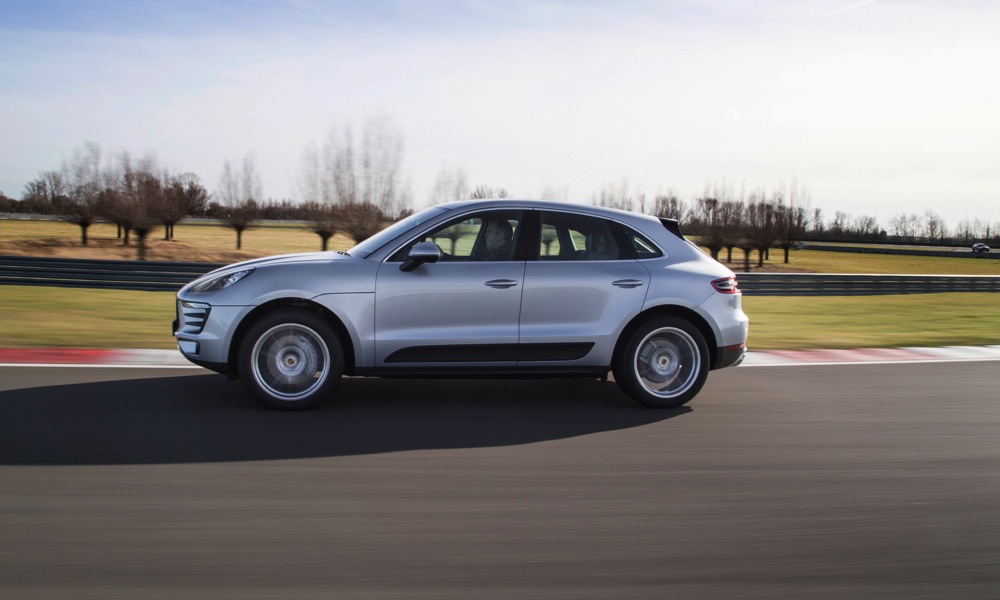 Porsche's new sporty crossover is based on the unremarkable Audi Q5, but you won't be in the Macan long before you realise that the two cars share little else. Forget its modest underpinnings; the Macan feels pure Porsche.
In fact the car is 75% different. The body is entirely new, as is the interior. The twin-turbo V6 engines in the Macan S and Macan Turbo are Porsche's own designs, as is the four-wheel-drive system, and even the Q5's automatic transmission has been binned in favour of Porsche's more responsive double-clutch PDK gearbox.
This is an extremely able car — even the diesel version (which does retain an Audi engine) offers more driving pleasure than any vehicle in this class has previously managed, and yet it claims to do about 46mpg. The Turbo is a monster, with a 0-62mph time of 4.8 seconds. That leaves the Macan S as the slightly awkward compromise between the two. We'd go for the diesel.
Price £40,276-£59,300
Our pick Macan S Diesel, £43,300
Engine 2967cc, V6
Acceleration 0-62mph: 6.3sec
Top speed 142mph
Fuel| CO2 46.3mpg | 159g/km
Browse the Porsche Macans for sale on driving.co.uk
3 Dacia Duster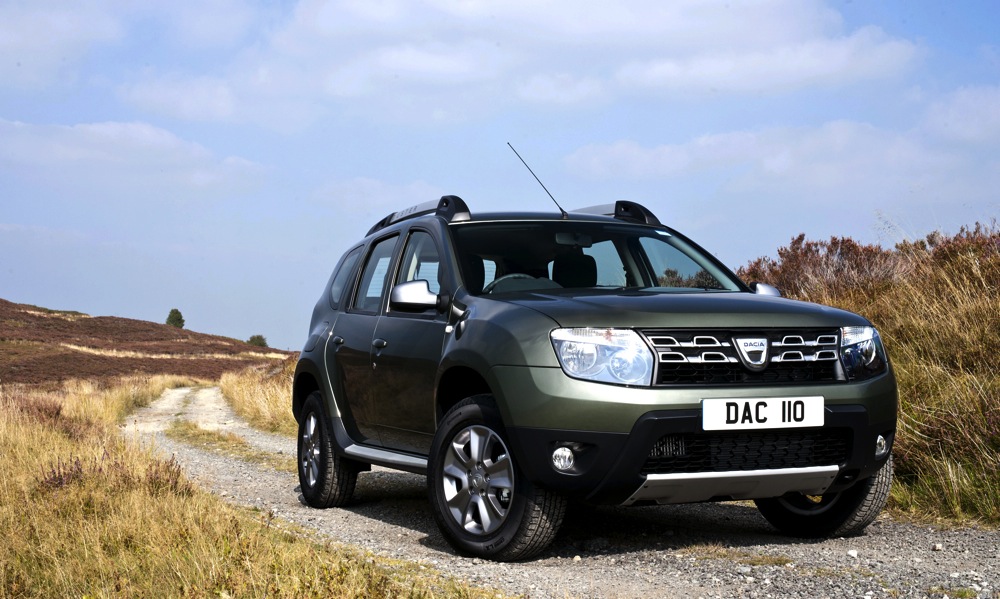 3The Dacia makes our top five mainly because it is phenomenally cheap compared with its rivals. But there's another reason we like the little Romanian off-roader: in a class obsessed with image, it is the most down-to-earth machine you could imagine.
If you don't care how you are perceived at the school gates, don't want to pay for gadgets you'll never use and simply want an all-purpose car that is just as it seems, the Duster is for you. You can spend £9,495 on the entry-level Access version or a modest five-figure sum on a top-of-the-range Laureate. Either way you get a sturdy body, proven mechanicals from the Renault-Nissan alliance that owns Dacia and no frills whatsoever. Whether you choose petrol or diesel, two or four-wheel drive, you'll find the Duster is cheap but not nasty. Quiet and comfortable enough for everyday use yet handy off road with all-wheel drive, this is the antidote to crossovers that promise much but deliver little.
Price £9,495-£15,495
Our pick Duster dCi 110 Ambiance, £11,995
Engine 1461cc, 4 cylinders
Acceleration 0-62mph: 11.8sec
Top speed 106mph
Fuel | CO2 56.5mpg | 130g/km
Browse the Dacia Dusters for sale on driving.co.uk
4 Nissan Qashqai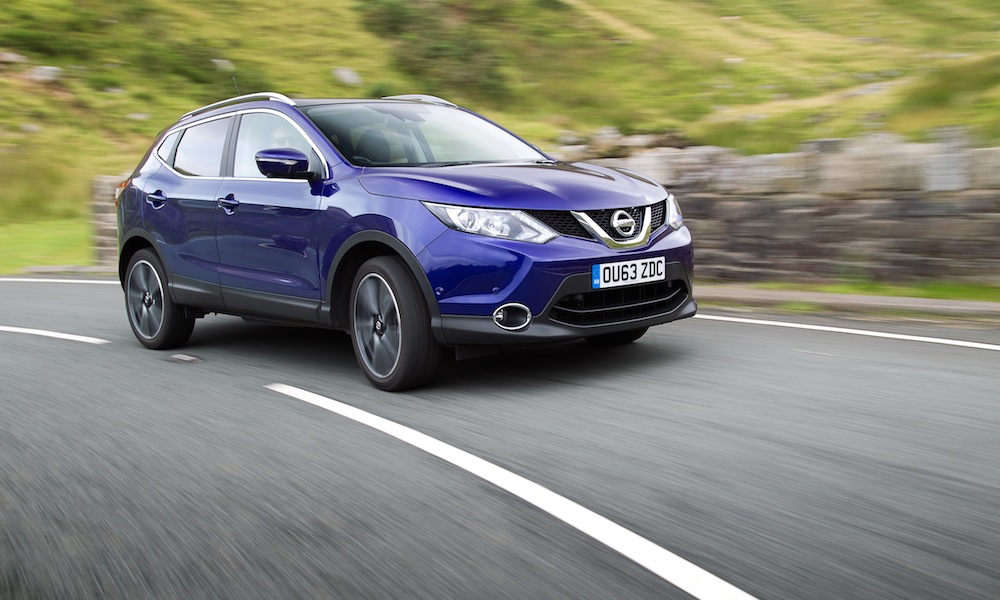 It may undermine efforts to teach children the importance of proper spelling, but families love Nissan's crossover, especially in its new form. Currently the sixth-bestselling car in Britain, the latest Qashqai has efficient engines and a low starting price but its success rests on one simple factor: the cabin is a nice place to be.
The ride is comfortable and road noise is well suppressed. The interior quality will satisfy customers trading in a Volkswagen Golf, and the seats are so comfortable that you can drive all day and night without feeling sore (we know — we've tried it).
There are few driving thrills to be had in a Qashqai, and the car lacks the agile handling and steering that help to make journeys fun. While this is unlikely to concern many in the market for a family crossover, the small boot — almost filled by a single buggy — will.
Price £18,265-£28,500
Our pick Qashqai 1.5 dCi 110 n-tec, £23,450
Engine 1461cc, 4 cylinders
Acceleration 0-62mph: 11.9sec
Top speed 113mph
Fuel | CO2 74.3mpg | 99g/km
Browse the Nissan Qashqais for sale on driving.co.uk
5 Mazda CX-5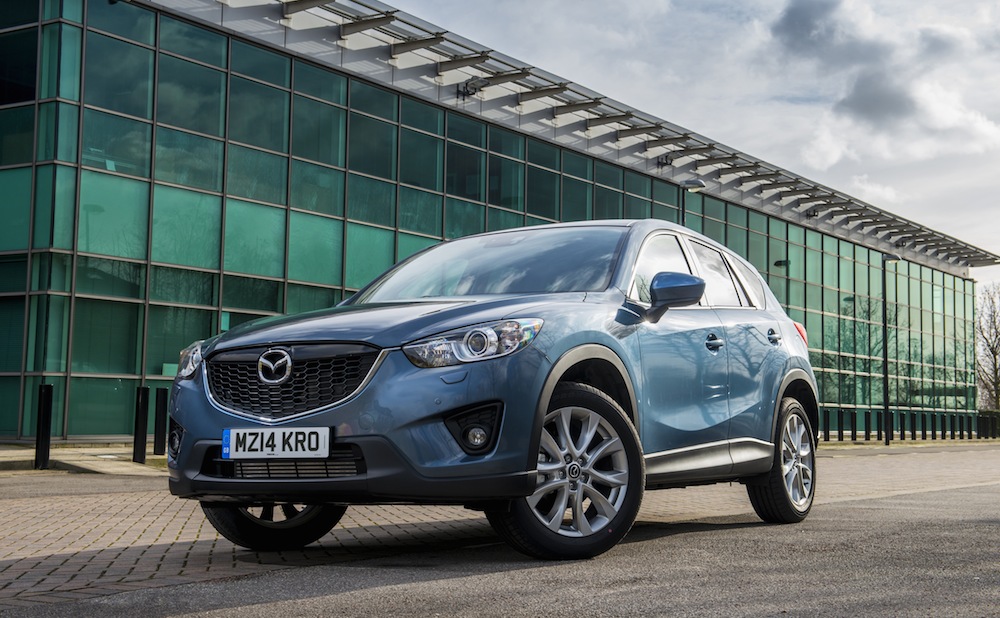 The company behind the MX-5 roadster knows how to make a car that's good to drive, even if that car has a large body perched high on tall suspension, as in the case of the CX-5.
You won't think you're the Stig behind the wheel, but the car switches direction sharply and the steering wheel feeds back a sense of the tyres' grip. You feel in command, unlike in many rivals with light controls that make drivers feel almost anaesthetised.
The engines are powerful yet economical, the boot big, but the Mazda lacks cubbyholes — not to mention the Qashqai's high-quality interior.
Price £21,895-£29,895
Our pick CX-5 2.2D 2WD SE-L, £23,695
Engine 2184cc, 4 cylinders
Acceleration 0-62mph: 9.2sec
Top speed 126mph
Fuel | CO2 61.4mpg | 119g/km
Browse the Mazda CX-5s for sale on driving.co.uk
6 Renault Captur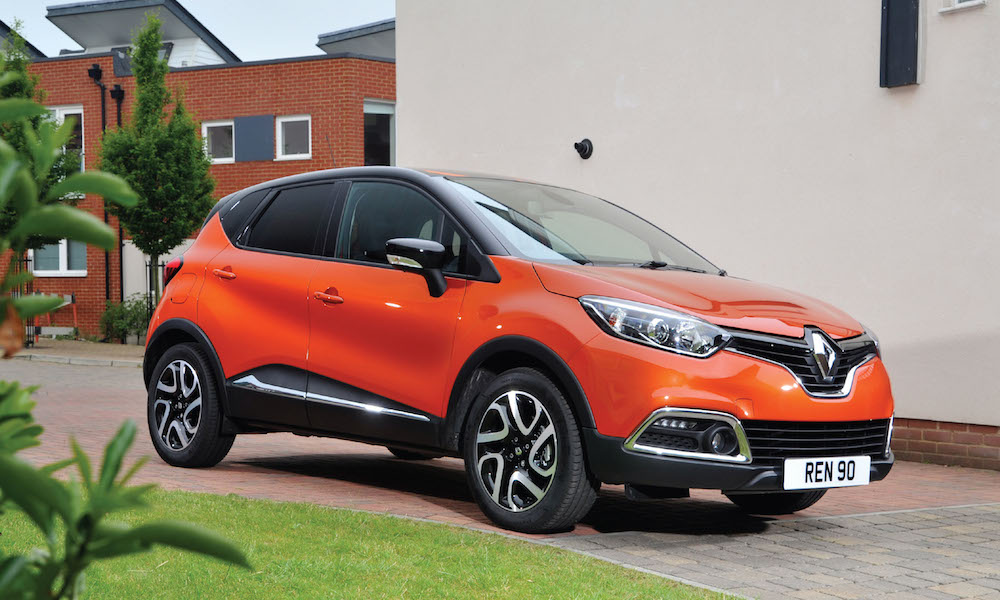 Price: £14,195-£19,895
For Excellent fuel economy; clever interior features; good touchscreen
Against Not much fun to drive; sluggish engines
Browse the Renault Capturs for sale on driving.co.uk
7 BMW X5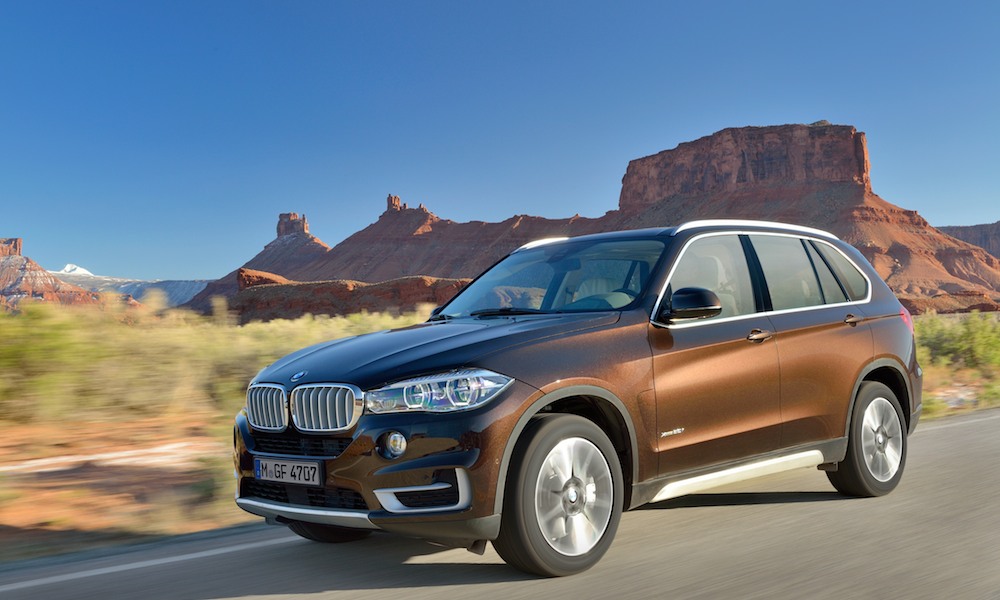 Price: £42,945-£64,290
For Seats seven; superb build; effortless power delivery
Against Ugly; interior is well crafted but functional
Browse the BMW X5s for sale on driving.co.uk
8 Land Rover Discovery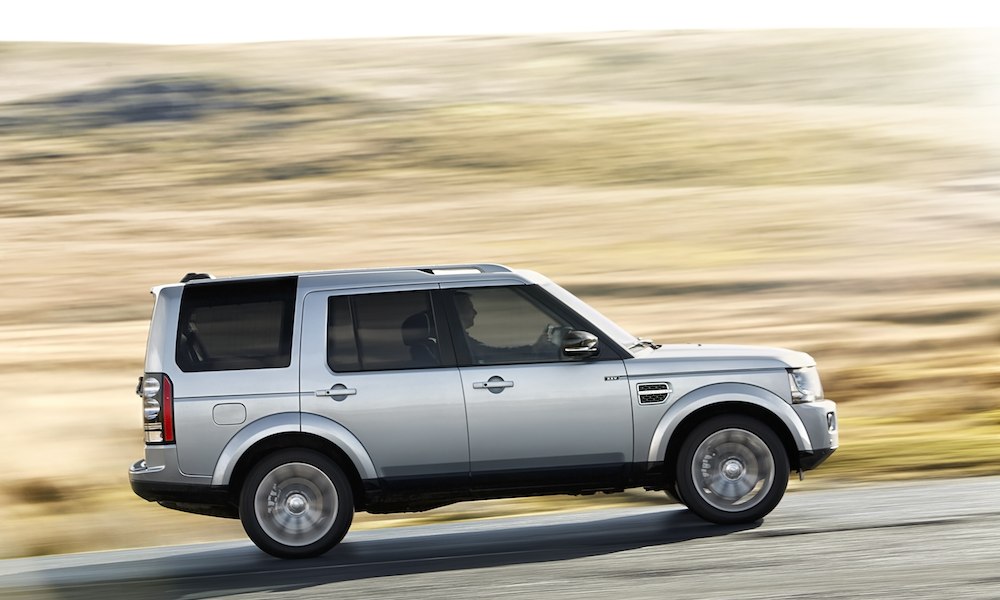 Price: £40,005-£63,265
For Oozes character; exceptionally strong off road; towering driving position
Against Shows its age and excess weight in performance and fuel consumption
Browse the Land Rover Discoverys for sale on driving.co.uk
9 Kia Soul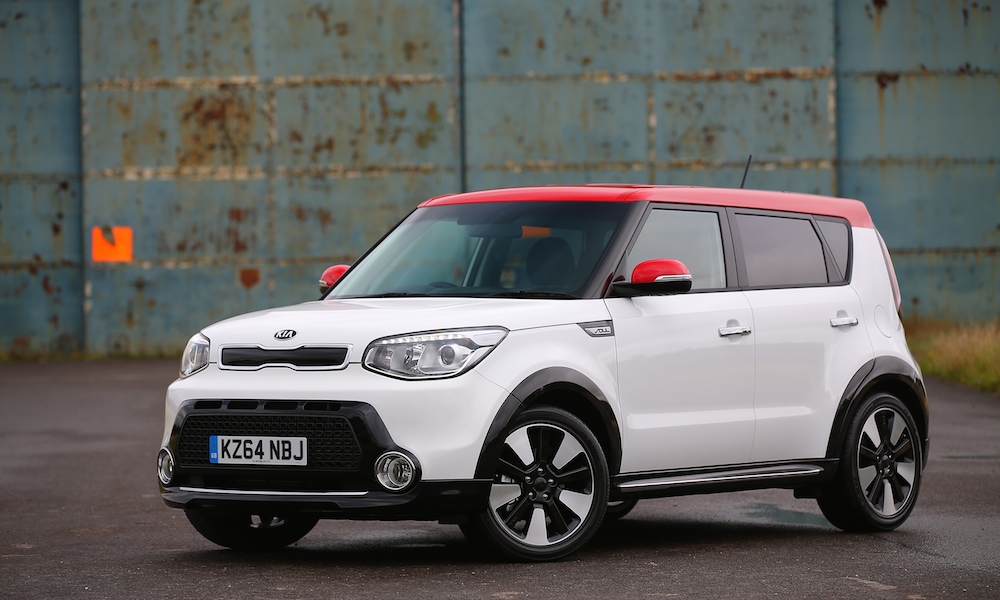 Price: £12,600-£21,550
For Comfortable ride; spacious cabin; distinctive looks; good value
Against Mediocre fuel economy; poor rear visibility
Browse the Kia Souls for sale on driving.co.uk
10 Fiat Panda 4×4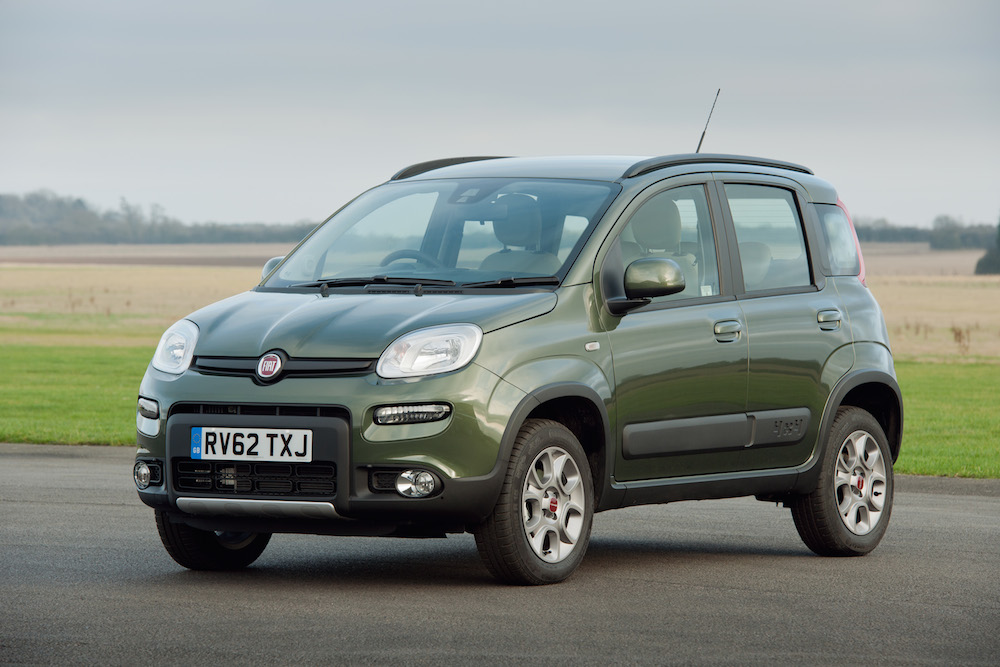 Price: £14,295-£16,945
For Astonishingly strong off road; good looks and charm
Against Underpowered; noisy; no better built than the cheaper, larger Dacia Duster
Browse the Fiat Pandas for sale on driving.co.uk
Vote for your favourite!
Top 100 Cars 2014 sections
---
Search for and buy your next car on driving.co.uk
---
Top 100 Cars 2014: the fine print
Top 100 Cars is compiled by Andrew Frankel, Joseph Dunn, Dominic Tobin and James Mills. Prices are correct at the time of going to press; fuel-economy figures are for the combined urban and extra-urban cycle (source: Newspress); electric-car prices quoted include government grants where applicable.