Top 100 Cars 2014: Top 10 Sports Cars & Convertibles
Simply the most fun you'll have at the wheel
---
Published 26 October 2014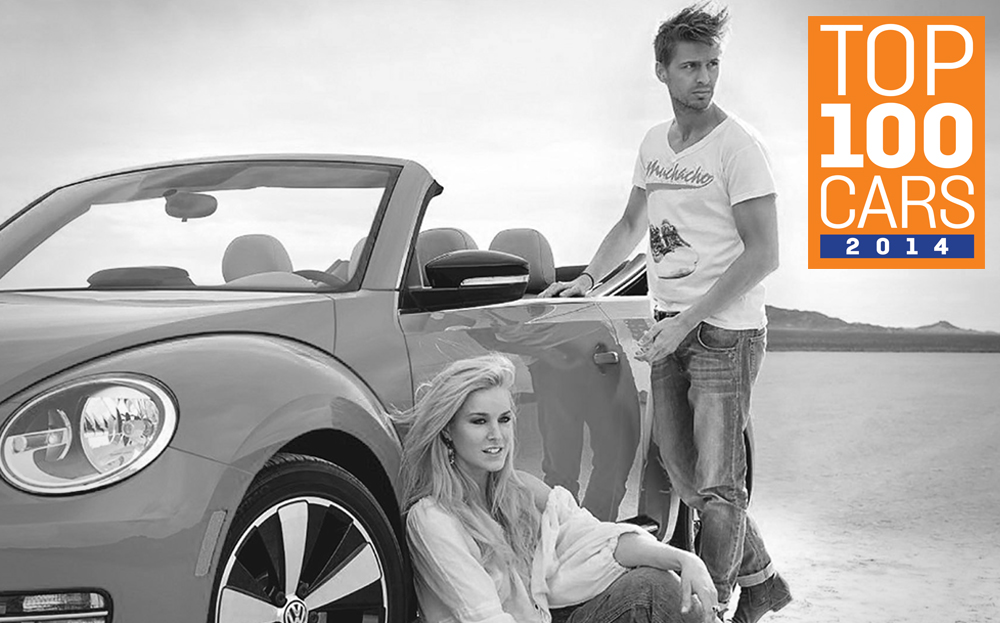 AFTER 2013's splurge of new entries, this category has had a quieter year, featuring just two brand-new cars — the Jaguar F-type coupé and the BMW 4-series convertible — and one heavily tweaked new version of an old favourite, the Ferrari California T.
This may be the calm before the storm, because in 12 months' time we'll have the new Mazda MX-5, Audi R8, Alfa 4C Spider, Ford Mustang and Mercedes AMG GT vying for top honours in this category.
Even so, this is a keenly contested category. The cars are a disparate bunch — at least in price — but they are here not because their top speed is best expressed as a Mach number or because they'll lap the Nürburgring in less time than it takes to say Nürburgring but because they remind us how cars used to be.
Clarkson says … "We are the only country where people go to work dressed as Scott of the Antarctic simply so they can get the roof down. We are all mad"
They have something else in common too. The best sports cars, from the Porsche Boxster at the top of our list to the Caterham 160 at the bottom, are simple souls. They are not trying to be the fastest or the cleverest; they're just there to indulge your love of the open road. In an age when cars have become so heavily computerised that drivers can feel removed from the basic functions of driving, these sports cars go back to basics.
1 Porsche Boxster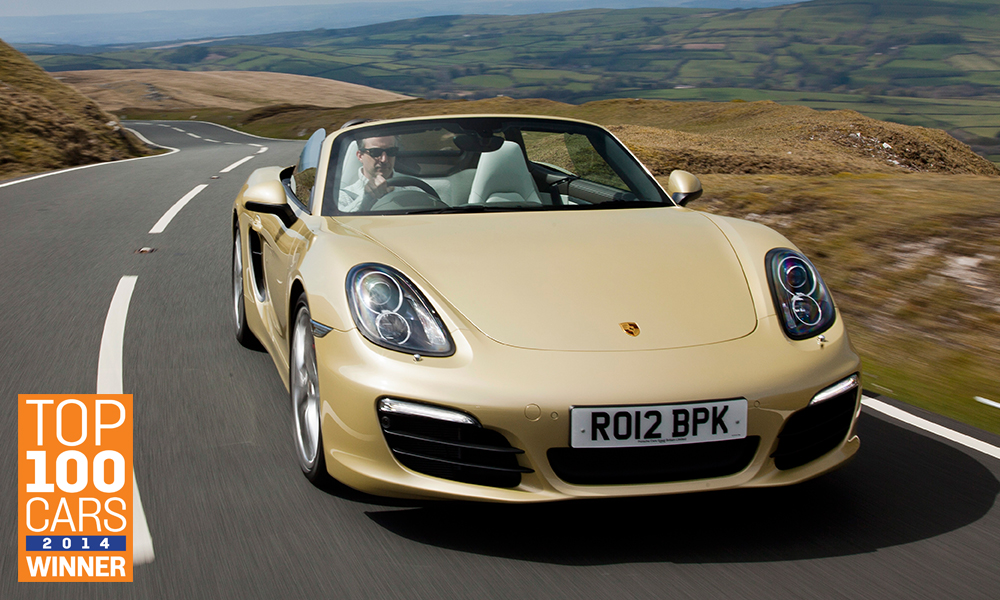 The Porsche Boxster won this category last year, and it wins again by a country mile. At present few cars even come close to the Boxster in outright thrills, value and style. The designers of the Boxster clearly understand that there is more to a successful sports car than being able to put a grin on the face of a driver on a sunny day on an empty, twisting B-road.
Of course the Boxster does this better than any other comparable car, thanks to the bark of its flat-six engine and handling that achieves an exquisite balance between the agility we want and the stability we need.
But there's more to it than that: even dedicated sports cars are sometimes driven in bad weather and on crowded roads, and the Boxster is sufficiently civilised to make a superb choice as an everyday car or to take on holiday, as long as you travel reasonably light.
This year the standard and S models are joined by a GTS version that offers a little more power and a lot more useful equipment for a modest (by Porsche standards) additional outlay.
Between them they represent not just the best sports car you can buy, but the best model in the Porsche portfolio — and given that that range includes the 911 as well as the off-roaders, that is high praise indeed.
Price: £38,810
Our pick: Boxster, £38,810
Engine: 2706cc, 6 cylinders
Acceleration: 0-62mph: 5.7sec
Top speed: 162mph
Fuel | CO2 35.8mpg | 183g/km
Browse the Porsche Boxsters for sale on driving.co.uk
2 Jaguar F-type Coupé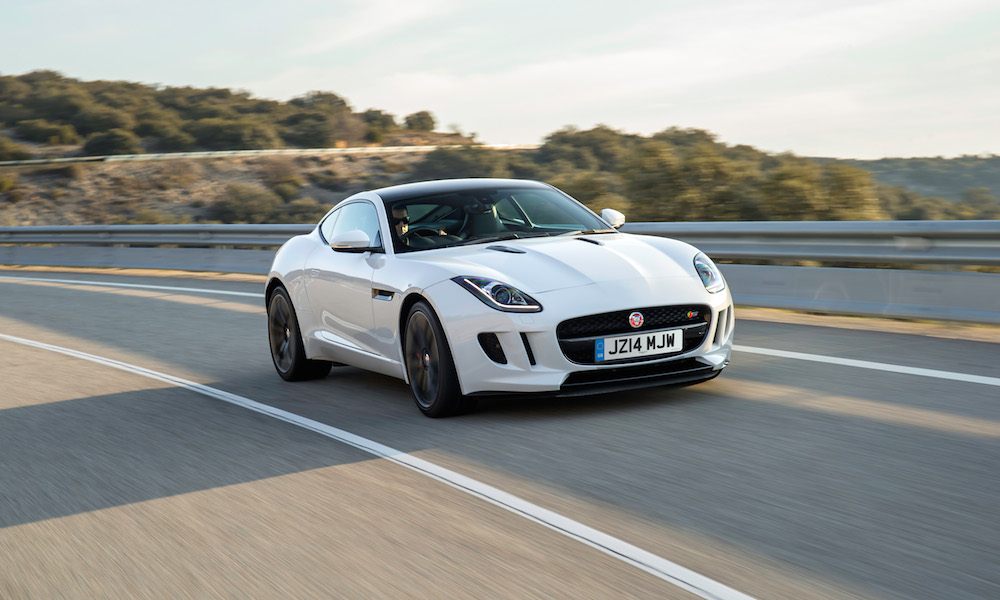 Unlike most coupés, the closed F-type is barely any lighter than its open-topped sister, but there the disappointment ends. Not only is it by far the more attractive of the two variants, with its dramatic fastback shape, but its greater rigidity makes it considerably better to drive too.
The two 3-litre versions, the V6 and the V6 S, are the picture of suave sophistication; they have sharp exhaust notes, beautifully balanced handling and almost reasonable fuel consumption. But, even though it's thirstier, the one you should buy is the 5-litre V8 supercharged F-type R, the most sporty production Jaguar since the original E-type. It's so fast, so brutal and so damn cool that 007 would never look more at home than behind its wheel — even though he has never driven a Jaguar. Filming of Bond 24 starts in December, so there's still time.
Price: £51,250-£85,000
Our pick: F-type V8 R, £85,000
Engine: 5000cc, V8, supercharged
Acceleration: 0-60mph: 4.0sec
Top speed: 186mph
Fuel | CO2 25.4mpg | 259g/km
Browse the Jaguar F-types for sale on driving.co.uk
3 Ferrari California T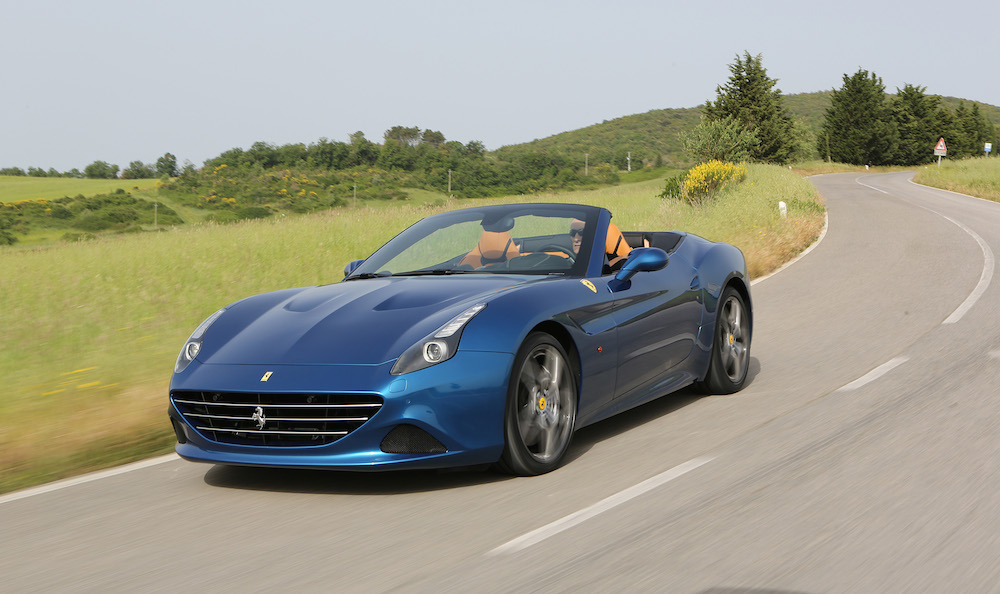 Ferrari's first mainstream production car with a turbocharged engine could have been a disaster. Turbos are good at generating power, but less effective at providing the throttle response and exhaust sound for which Ferraris are famous. The company also billed this as a family-friendly model and the most environmentally friendly car it has made. Should Maranello really need to worry about such things?
It's true the noise of the California T's 3.9-litre twin-turbo motor will not make it onto your shortlist of music to play at your funeral and, yes, the throttle response is exceptional only by the standards of other turbocharged cars. But this is still a flashingly fast, mightily involving and ultimately exciting car to drive, and that means it's a proper Ferrari. In fact it is Ferrari's all-rounder, a car that will carry your children, transform from convertible to coupé, blow most other cars off the road and even make you feel slightly less environmentally criminal. This may not be the greatest Ferrari you can buy today, but it blows most pretenders into the weeds.
Price: £154,490
Our pick: California T, £154,490
Engine: 3855cc, V8
Acceleration: 0-62mph: 3.6sec
Top speed: 196mph
Fuel | CO2 26.9mpg | 250g/km
Browse the Ferrari Californias for sale on driving.co.uk
4 Audi A3 Cabriolet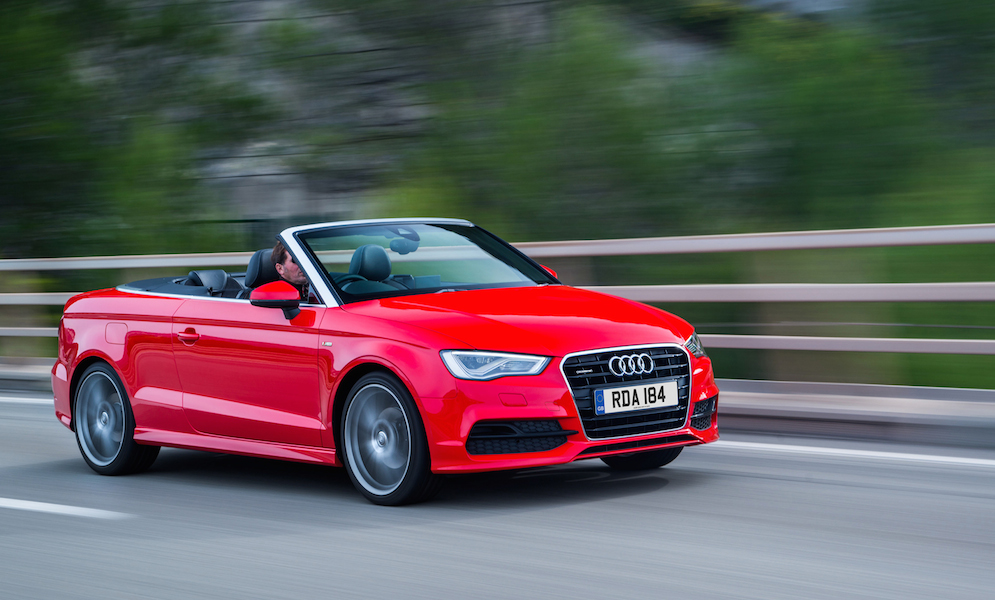 Many German cars leave you questioning how their makers get away with charging so much. The Audi A3 cabriolet makes you wonder why it doesn't cost more.
It's pretty, seats four and doesn't creak like an antique when you hit a pothole — something that's common in cars when you chop the roof off. The boot space is just big enough for a weekend away and the interior feels plush, particularly when trimmed in Alcantara and leather. The engineers have also struck the right balance between a smooth ride and precise handling. In short, it's everything you could want in a mid-market drop-top and makes some larger rivals, costing £10,000 more, redundant.
With the insulated fabric roof up, the car is quiet, but cramped in the back for adults. When the roof is down, you can install a wind deflector to reduce buffeting but it prevents use of the rear seats by any passenger. No matter, you can still use them to store extra luggage.
Price: £26,085-£39,205
Our pick: A3 Sport 1.4 TFSI S tronic, £28,965
Engine: 1395cc, 4 cylinders
Acceleration: 0-62mph: 8.9sec
Top speed: 138mph
Fuel | CO2 57.6mpg | 114g/km
Browse the Audi A3s for sale on driving.co.uk
5 Alfa Romeo 4C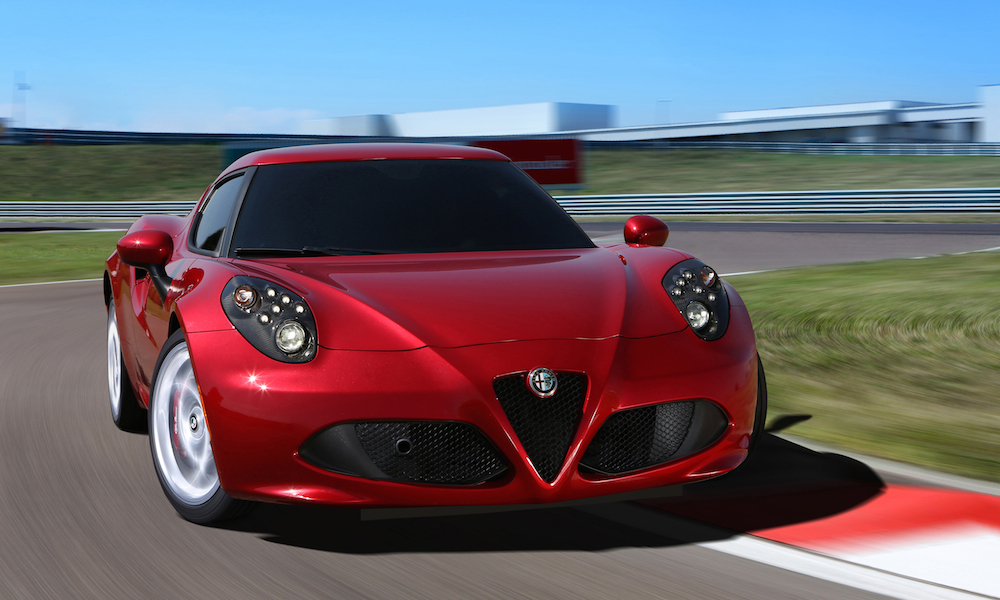 The idea behind this car is almost too good to believe. It is a proper two-seat Alfa Romeo sports car — something that motoring fans have been awaiting for a generation. The 4C is also super-lightweight, made from a carbon-fibre monocoque with the deletion of all unnecessary extras. If you want the passenger seat to move, for example, you'll need to take it to a dealer. It's so light it doesn't need power steering. It's frugal too, and with a 1750cc turbo motor behind the seats, it's seriously fast. Then there are the looks: it is a supermodel amid a sea of pantomime dames.
And yet when you drive it you can't help thinking not how good it is but how much better it might have been. The engine could sound better; the paddle-shift gearbox could be smoother; the handling could be more accurate. It feels like a car that's only 95% developed: a car that approaches greatness at huge speed and then slams on the brakes and stops just a few agonising inches short. Then again, it wouldn't be an Alfa unless it was tinged with a little disappointment.
Price: £45,000
Our pick: 4C, £45,000
Engine: 1750cc, 4 cylinders, turbo
Acceleration: 0-62mph: 4.5sec
Top speed: 160mph
Fuel | CO2 41.5mpg | 157g/km
Browse the Alfa Romeos for sale on driving.co.uk
6 Mazda MX-5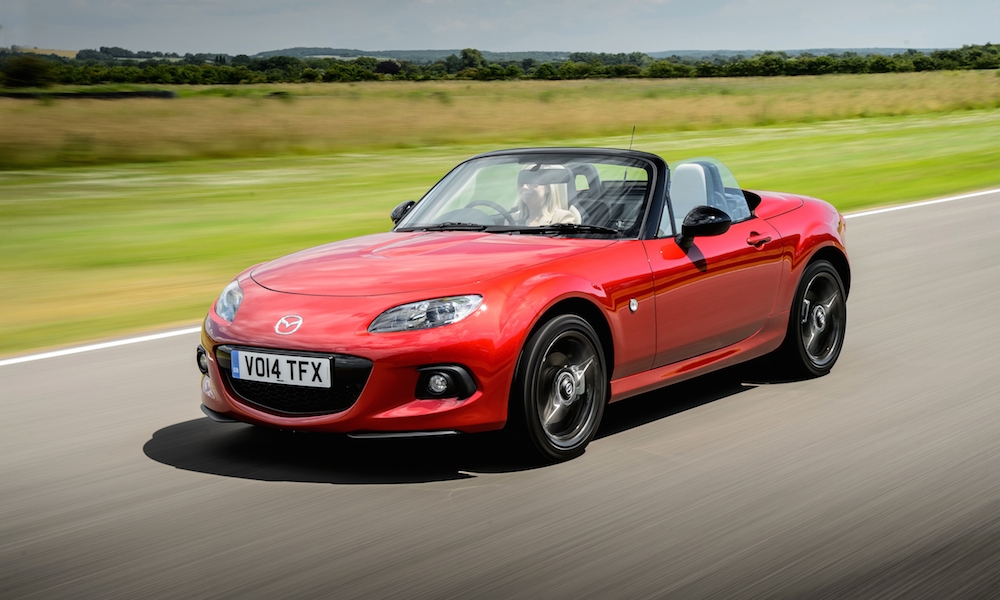 Price: £18,495-£23,295
For Still fun after all these years; good looks; indestructible engineering
Against Cockpit feels dated; unsettled ride; due to be replaced next year
Browse the Mazda MX-5s for sale on driving.co.uk
7 Audi R8 Spyder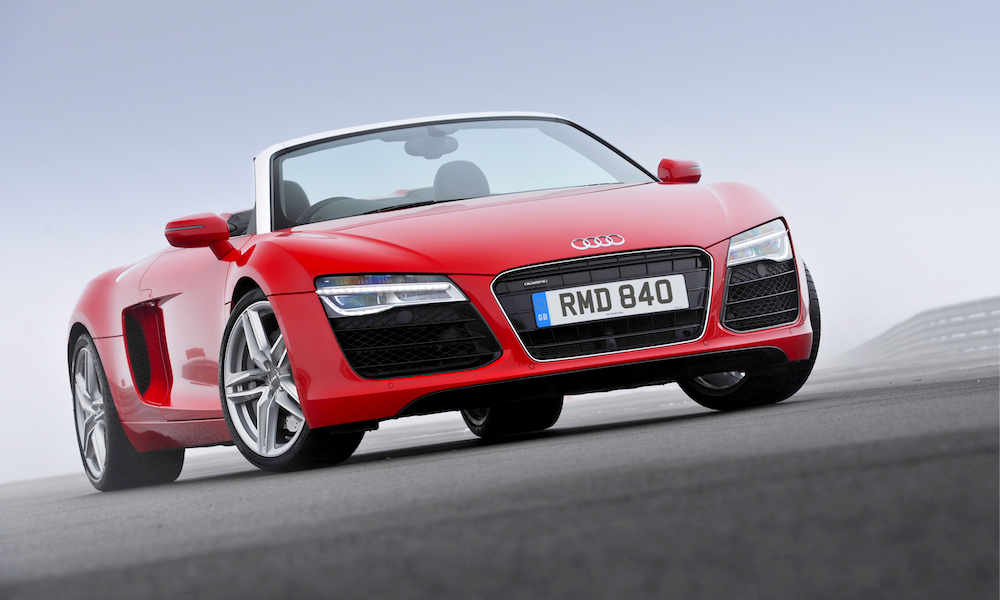 Price: £102,385-£126,385
For Great looks; V8 and V10 engine both excellent; easy to drive fast
Against Interior now looks dated; current version will be replaced next year
Browse the Audi R8s for sale on driving.co.uk
8 VW Beetle cabrio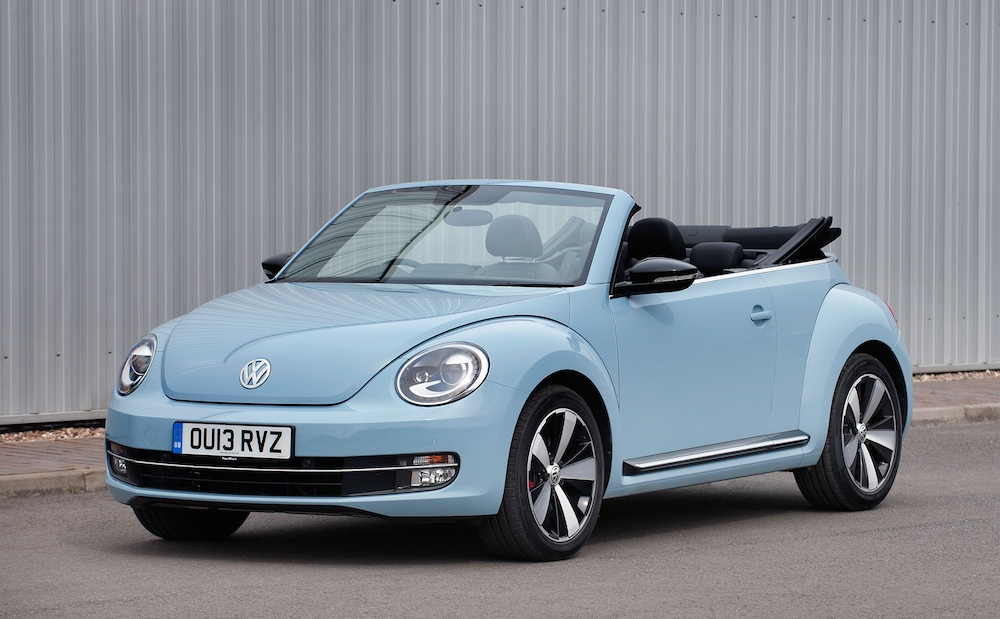 Price: £18,740-£26,845
For Bags of character; roof folds down quickly
Against Poor rear visibility; some cheap materials; cramped in the rear
Browse the VW Beetles for sale on driving.co.uk
9 BMW 4-series convertible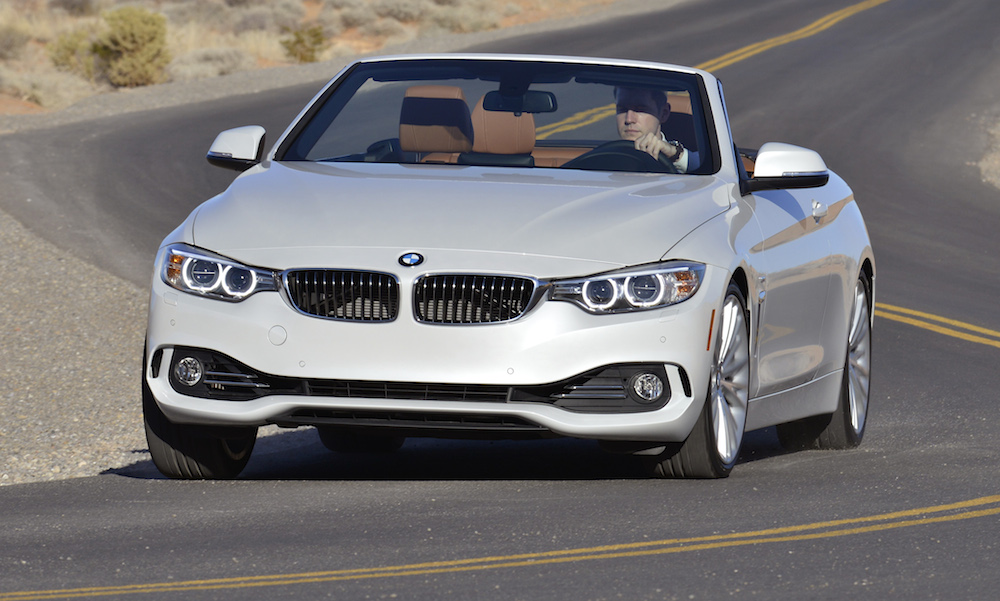 Price: £36,675-£44,970
For Great to look at; excellent to drive
Against Boot disappears when the roof is lowered
Browse the BMWs for sale on driving.co.uk
10 Caterham Seven 160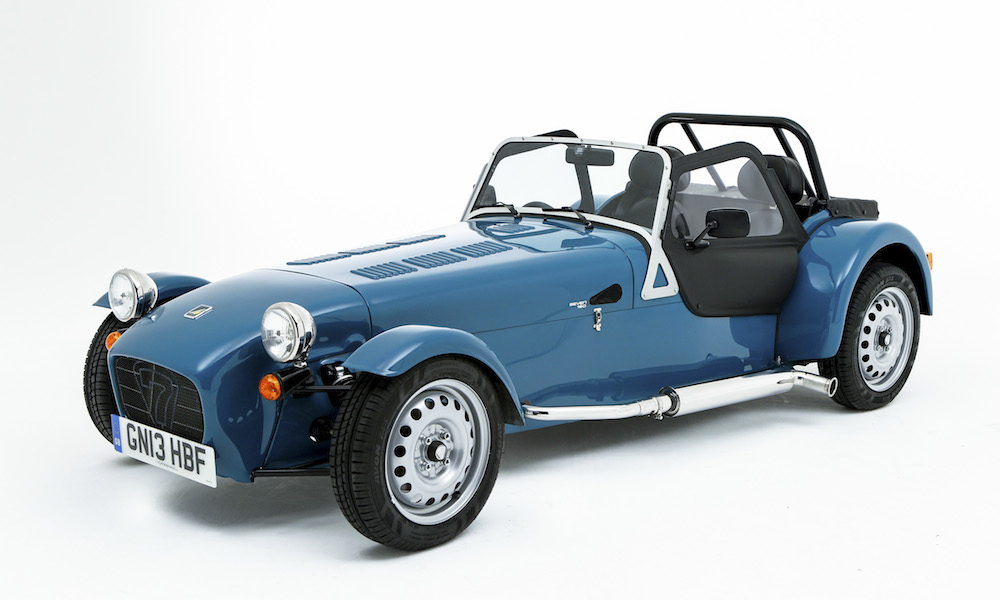 Price: £14,995
For Outstanding value for money; hilarious handling; cheap to run
Against Bouncy ride; expensive options; hard to get out of with the roof on
Browse the used sports cars for sale on driving.co.uk

Vote for your favourite!
Top 100 Cars 2014 sections
---
Search for and buy your next car on driving.co.uk
---
Top 100 Cars 2014: the fine print
Top 100 Cars is compiled by Andrew Frankel, Joseph Dunn, Dominic Tobin and James Mills. Prices are correct at the time of going to press; fuel-economy figures are for the combined urban and extra-urban cycle (source: Newspress); electric-car prices quoted include government grants where applicable.