Top 100 Cars 2014: Top 10 Hot Hatches & Coupés
Practically perfect for your inner boy racer
---
Published 26 October 2014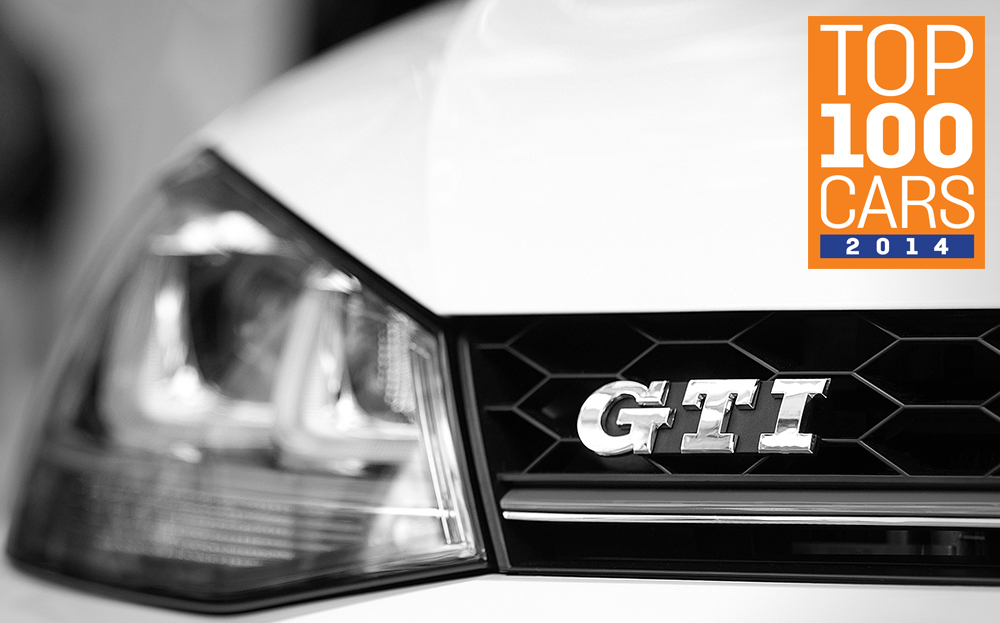 IT'S hard to believe that the Volkswagen Golf GTI — the car that did more than any other to popularise the concept of the hot hatchback — is in its 40th year. But perhaps it is even harder to explain why the concept wasn't invented sooner:  the practical body that owners need and the large engine they want are such a natural match, it's a wonder Ford didn't make a Model T GTI.
Clarkson says… "Hot hatch was once a byword for yobbery. A Burberry-badged back-to-front baseball cap with windscreen wipers and an out-of-date tax disc"
Our list also includes coupés. These are cars that often fail: in many cases they are little more fun to drive than the saloons on which they are based, while being far less roomy and more expensive. The vehicles here are the exception — they are a riot to drive, and the
Audi TT and Peugeot RCZ R in particular throw in stunning good looks too.
1 Volkswagen Golf R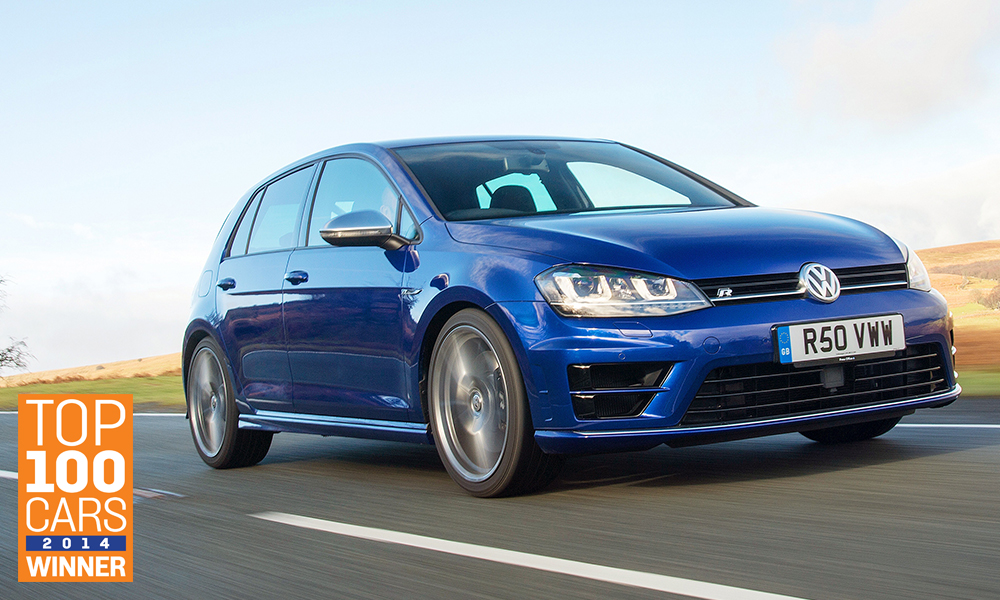 The previous Golf R never really convinced. It may have been the fastest Golf, but the most fun? Hardly. And certainly not enough to justify the additional cost. The latest Golf R changes this. Every penny charged on top of the price of the Golf GTI is worth it because what you get is without doubt the best hot hatch money can buy. This is not simply because with 296bhp and four-wheel drive it is, point to point, one of the fastest hatchbacks that has yet been built. It is also because of the way Volkswagen has sharpened up the handling, so that instead of bludgeoning its way across the countryside, the car now dances.
But that's not why it's at the top of this tree. The R's greatest strength is to know when to calm down and go back to being a quiet and comfortable Golf. In 40 years of high-performance hatchbacks, none has proved such a brilliant all-rounder as this.
Price: £29,900-£31,970
Our pick: R 3dr manual, £29,900
Engine: 1984cc, 4 cylinders
Acceleration: 0-62mph: 5.1sec
Top speed: 155mph
Fuel | CO2: 39.8mpg | 165g/km
Browse the VW Golfs for sale on driving.co.uk
2 Ford Fiesta ST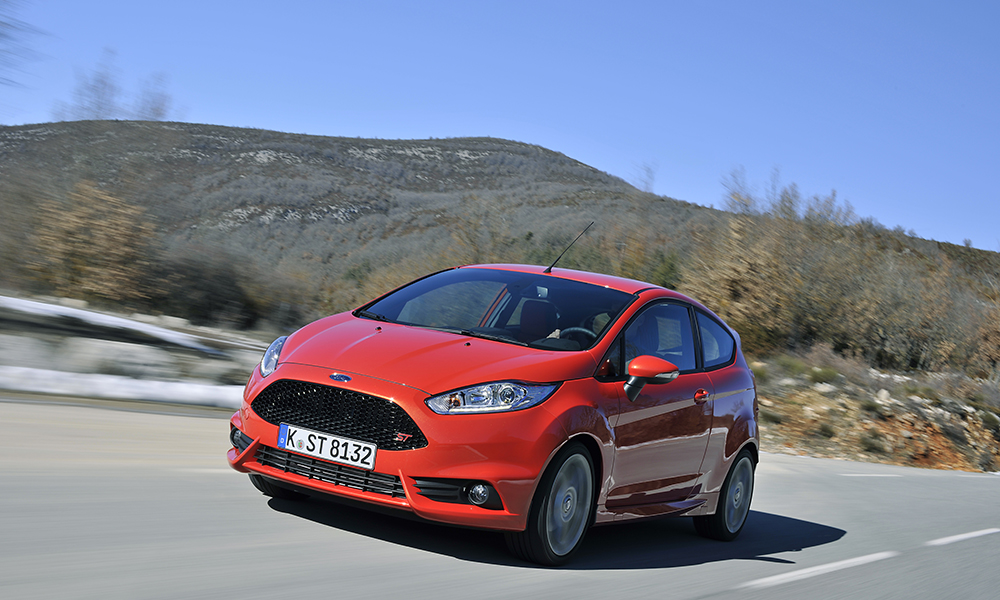 Based on the Fiesta hatchback, Britain's bestselling car, with a bit of tweaking and tuning, the ST is a dynamic and responsive hot hatch that is a joy to drive. Its chassis in particular is staggeringly good for a car of this type. The ST is also keenly priced, at just over £17,000. But it has something else: a bit of old fast Ford magic, a whiff of the blue-collar spirit of the Fiesta XR2 and Escort RS2000. It may not be super-sophisticated, but if all you want is an honest, entertaining and reasonably priced fast hatchback, there's none better.
Price: £17,250-£19,250
Our pick: Fiesta ST-2, £18,250
Engine: 1596cc, 4 cylinders
Acceleration: 0-62mph: 6.9sec
Top speed: 139mph
Fuel | CO2: 47.9mpg | 138g/km
Browse the Ford Fiestas for sale on driving.co.uk
3 Toyota GT86 / Subaru BRZ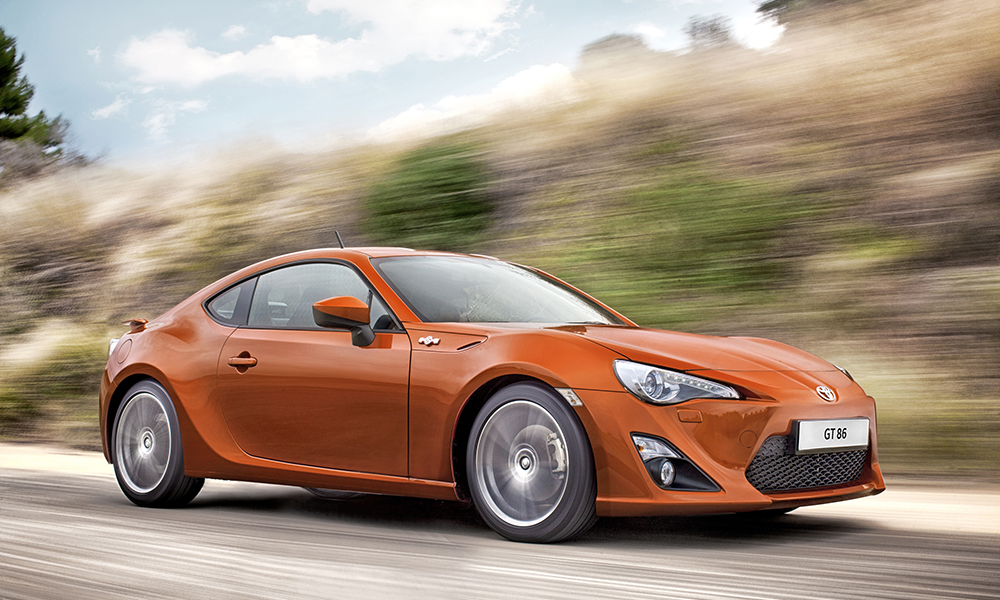 The Toyota GT86 (and its sister car the Subaru BRZ) is not selling well in Britain. What it is that customers don't like? It can't be the handling, which is so beautifully balanced, it can make the most modestly talented amateur feel like a racing driver. It can't be the engine either: the GT86 is no powerhouse, but its 2-litre flat-four motor oozes character. Perhaps, then, it's the badge. We may as a nation love exciting cars but it seems we love aspirational brands even more, which is a shame, because the GT86 is a belter.
Price: £22,995-£28,495
Our pick: GT86 manual, £24,995
Engine: 1998cc, 4 cylinders
Acceleration: 0-62mph: 7.6sec
Top speed: 140mph
Fuel | CO2: 36.2mpg | 181g/km
Browse the Toyota GT86s for sale on driving.co.uk
Browse the Subaru BRZs for sale on driving.co.uk
4 Mini Cooper S
The new Mini Cooper S may look like its predecessor, but nearly everything else is different. For a start, it is quicker, with a 2-litre engine replacing the 1.6-litre unit, but that's not what you notice most. What hits you first is the refinement of the new engine, to go with a more comfortable ride and roomier cabin. Don't think this means the Cooper S has lost its sense of humour, though: it is still an entertaining and rewarding car to drive fast. Now, though, it is a much easier and more mature car to live with the rest of the time.
Price: £18,655-£20,050
Our pick: Cooper S, £18,655
Engine: 1998cc, 4 cylinders
Acceleration: 0-62mph: 6.8sec
Top speed: 146mph
Fuel | CO2: 49.6mpg | 133g/km
Browse the Minis for sale on driving.co.uk
5 BMW M235i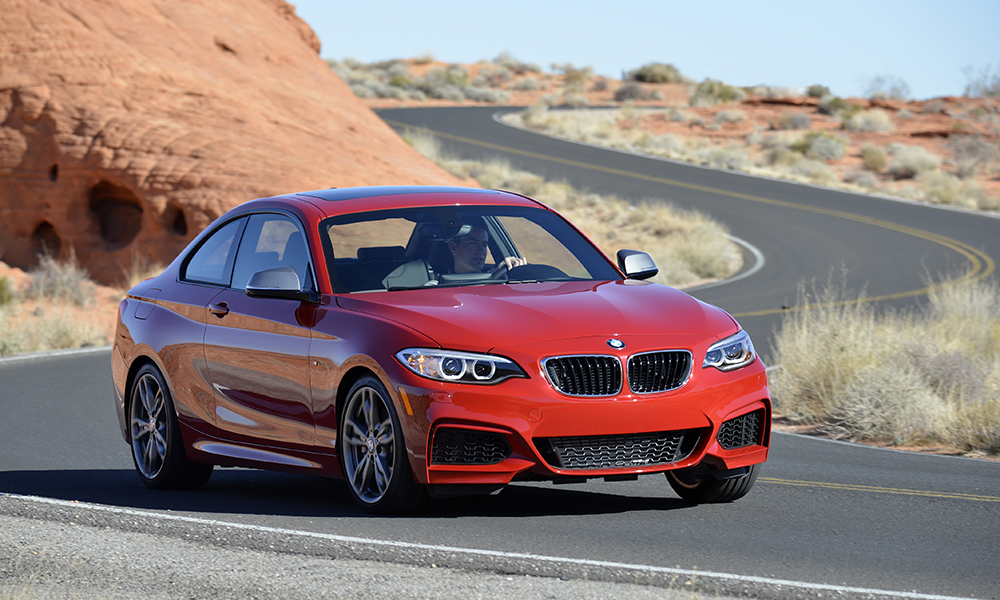 The M235i is one of those cars that make you wonder if they ended up just a tiny bit better than their makers intended. It has the same platform as the bigger and far more expensive M4 coupé, is almost as quick in a straight line and is more comfortable and better balanced on the road. The M235i upstages its big brother so easily that, even if they were similarly priced, the only reason to take the M4 would be looks. Given that for the price of an M4 you could buy the M235i and have more than £22,000 in change, there really isn't a choice to make.
Price £34,260-£37,710
Our pick M325i, £34,260
Engine 2979cc, 6 cylinders
Acceleration 0-62mph: 5.0sec
Top speed 155mph
Fuel | CO2 34.9mpg | 189g/km
 Browse the BMWs for sale at driving.co.uk
6 Audi TT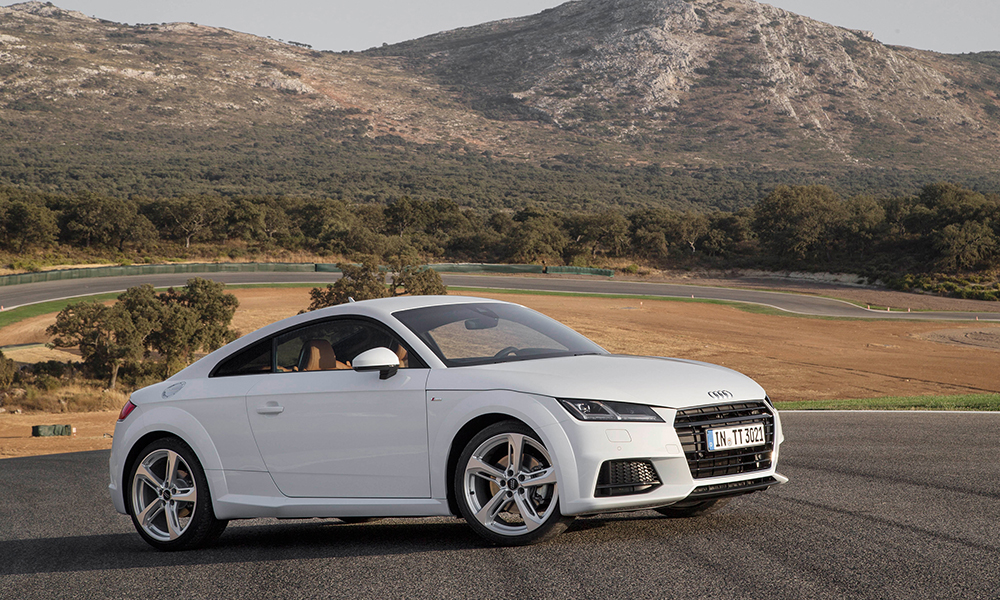 Price: £29,770-£37,555
For The best TT yet, sharper and cleverer than its predecessor and at least as stylish
Against If you want a coupé purely for driving, others are better
Browse the Audi TTs for sale on driving.co.uk
7 Renault Megane Renaultsport 275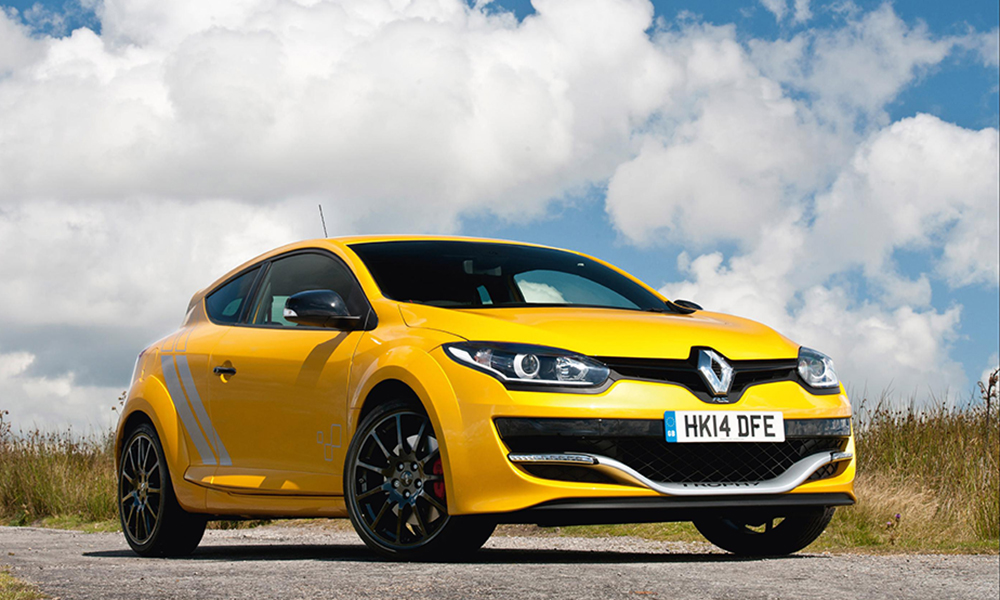 Price: £28,930
For On a track the best-handling and most fun hot hatch of all
Against On the road its ride problems are all too apparent
Browse the Renault Meganes for sale on driving.co.uk
8 BMW 4-series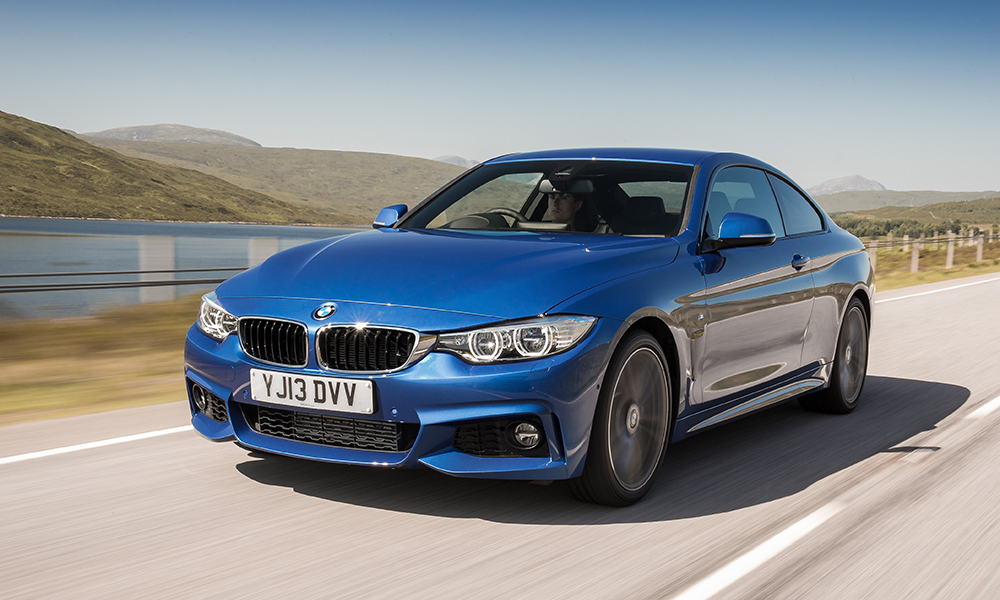 Price: £29,425-£56,650
For Well equipped, practical and great-looking
Against Low roof can make you feel claustrophobic; dull interior
Browse the BMWs for sale on driving.co.uk
9 Seat Leon Cupra 280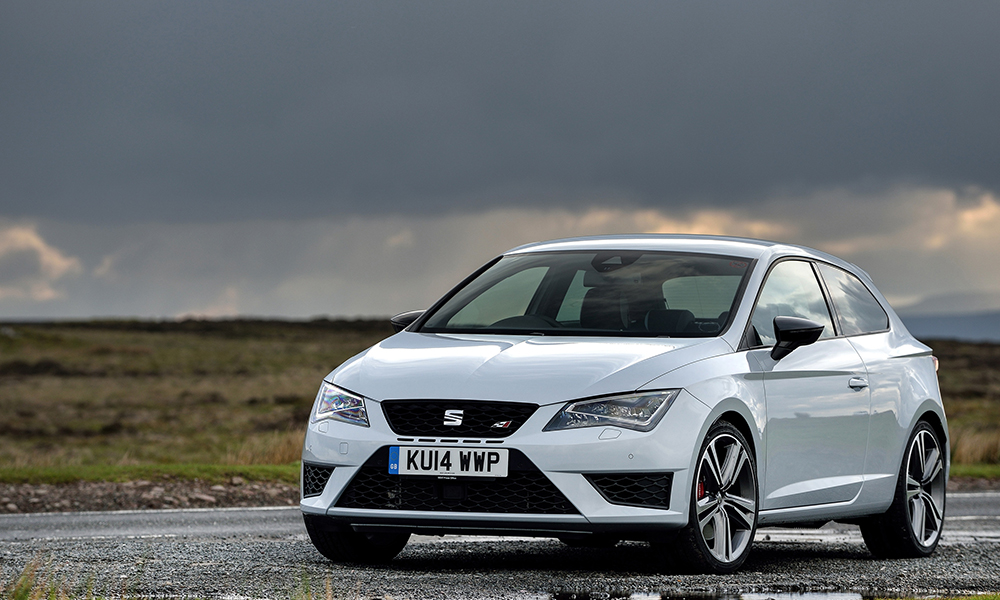 Price: £27,210-£28,530
For More powerful but cheaper than the Golf GTI it's based on
Against Lacks not just the VW cachet but the GTI's finesse too
Browse the Seat Leons for sale on driving.co.uk
10 Peugeot RCZ R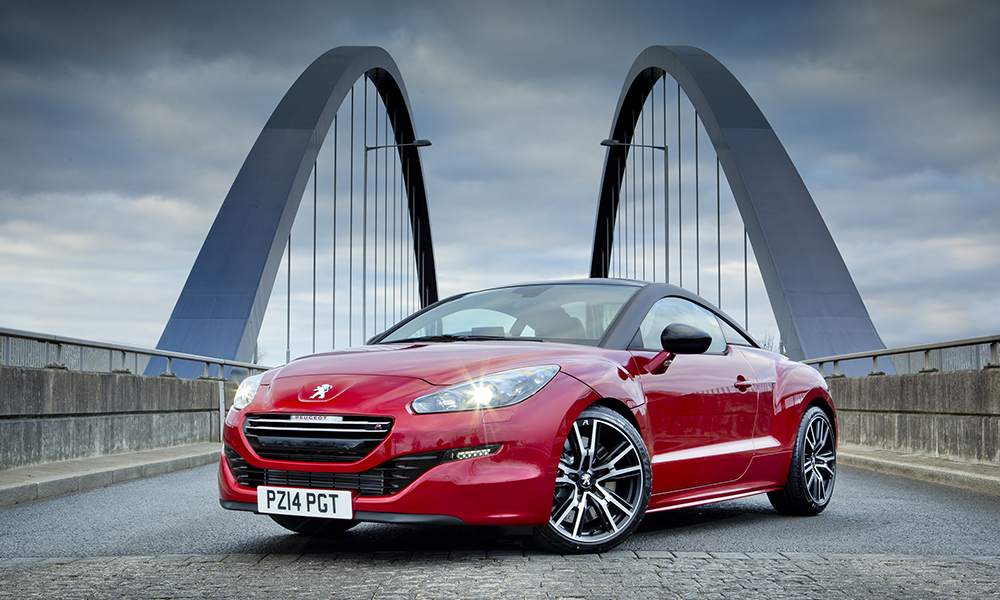 Price: £32,000
For A brilliant driver's car compared with other Peugeots of recent years
Against Badly laid out cabin; rear seats so cramped as to be pointless
Browse the Peugeot RCZs for sale on driving.co.uk
Vote for your favourite!
Top 100 Cars 2014 sections
---
Search for and buy your next car on driving.co.uk
---
Top 100 Cars 2014: the fine print
Top 100 Cars is compiled by Andrew Frankel, Joseph Dunn, Dominic Tobin and James Mills. Prices are correct at the time of going to press; fuel-economy figures are for the combined urban and extra-urban cycle (source: Newspress); electric-car prices quoted include government grants where applicable.