Top 10 4x4s and SUVs
They're limbering up for snow patrol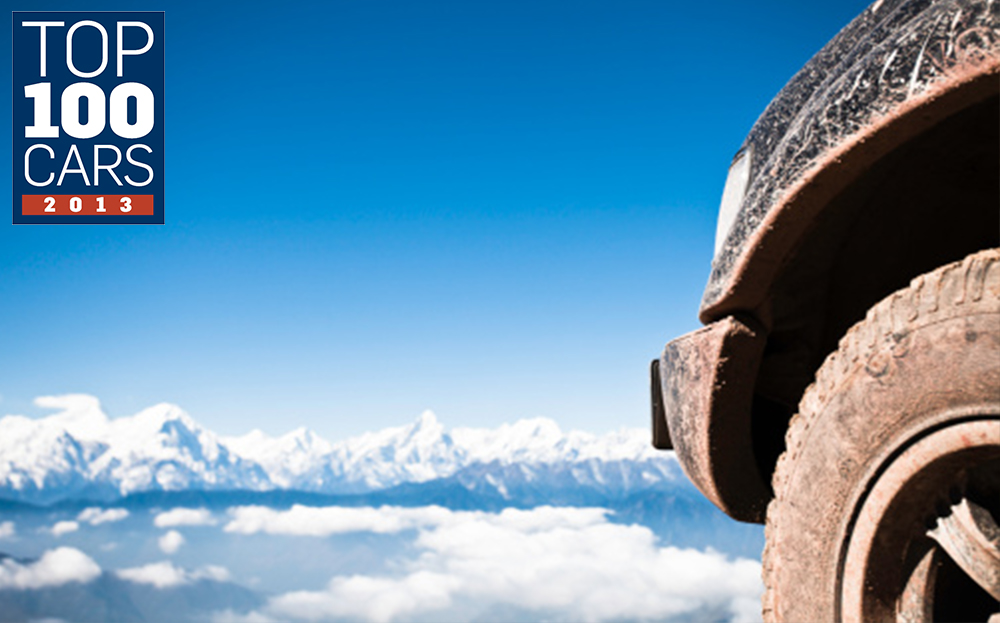 ON OUR LITTLE ISLAND there is a singular lack of deserts, mountain passes and tracts of rough terrain that go on for ever, and few Britons will need a car that can tow a yacht or manoeuvre a horse box across a muddy field. So why is it that Land Rover's factory at Halewood in Merseyside is running 24 hours a day in an effort to meet the unprecedented demand for its cars?
The answer is that there's more than all-wheel drive to a 4×4. We also love these rugged cars for their high driving positions, the sense of security that comes with knowing you can keep on the move should the snow set in, and for what their looks say about our lifestyles — even if we only use them to tackle Sainsbury's rather than Salisbury Plain.
Indeed, the 4×4 look has become so influential that it has spawned a whole new category: the sports utility vehicle (SUV). Some of these "soft-roaders" allow you to switch between two and four-wheel drive, or offer no 4×4 option at all. For many drivers this doesn't matter: more important is that they carry much of the cachet of their bigger siblings, while their better fuel economy and emissions at least nod in the direction of the tree-huggers lining the road to protest. Bentley, Maserati, Jaguar and even Lamborghini are all preparing their first SUVs, while the sales of pioneers such as the Nissan Qashqai continue to boom.
The sheer number of 4x4s and SUVs on the market can make this category one of the hardest for new-car buyers to negotiate — unless, of course, you read our recommendations, which sift the overpriced pretenders from the genuine powerhouses.
1. Range Rover Sport
To prove that normal rules don't apply to SUVs, consider that the first-generation Range Rover Sport was for years Land Rover's most profitable car, and at the same time its worst (by some margin). As an ugly, overpriced and reskinned version of the Discovery that didn't even offer seven seats, it cost little to build yet sold by the boatload.
The new Sport is not like this. Based on the Range Rover proper, it's attractive, versatile and beautifully built. Furthermore, it now looks like the bargain of the line-up, and, unlike the Range Rover itself, can be specified with seven seats, making it the first truly family-friendly version.
It's light, too. The aluminium structure drops the weight of the Sport — model for model — by an impressive 450kg, so even the 3-litre V6 HSE Dynamic diesel version can hit 60mph in less than seven seconds and carry on to a maximum speed not far off 140mph. These are better performance figures than the old V8 diesel could muster, but they are achieved at close to 38mpg rather than 25mpg. If you don't care about fuel consumption, the supercharged V8 petrol version can do 0-60mph in five seconds dead and hit 155mph.
The brief for the car was that it should be "more Range Rover" and at the same time "more Sport". It is.
Factfile Range Rover Sport, Price: £51,550-£81,550
Our pick: 3.0 SDV6 HSE, £59,995
Engine: 2993cc, V6
Acceleration: 0-60mph: 6.8sec
Top speed: 130mph
Fuel: 37.7mpg
Search for used Range Rover Sport on driving.co.uk
2. Dacia Duster
People laughed when it was announced that Romanian-built cars were to go on sale here. But nobody is laughing now, and for that we must thank Dacia's Duster. If you want an affordable new SUV with four-wheel drive that will accommodate the whole family and their luggage, it's a hard-to-beat bargain.
It provides proper off-road ability (thanks to decent ground clearance and an unusually low first gear) with an attractive exterior, and all for around £11,000 (a two-wheel-drive version is also available at a lower price of £8,995). The real surprise, though, is seeing how quickly it dispels all notions that this is a vehicle you buy not because you want to, but because finances dictate you have to.
It's true that the interior is anything but stylish, but the Duster's ride is good, and the car is quiet enough not to be tiresome on long journeys. Its greatest strength, however, is that it shows up the many other soft-roaders (some of which cost twice as much) for the overpriced underachievers they are.
Factfile Dacia Duster, Price: £8,995-£15,295
Our pick: 1.5 dCi Ambience, £13,695
Engine: 1461cc, 4 cylinders
Acceleration: 0-62mph: 12.5sec
Top speed: 104mph
Fuel: 53.3mpg 
Search for used Dacia Duster on driving.co.uk
3. Fiat Panda 4×4
There are a few well-known qualities required for proper off-road ability, and four-wheel drive and decent ground clearance are fundamental ones. But there's another that's every bit as important but rarely mentioned: lightness. The more mass you move, the harder the tyres have to work, and that means that when the going gets slippery the car is more likely to lose grip.
So when the bad weather returns, don't think that only a Range Rover will get you to where you want to go. Unless the snow is feet thick, you're better off buying a four-wheel-drive Fiat Panda and a set of good winter tyres, as you'll be driving a car that's far more at home on snow and ice than almost any big SUV potentially costing many times as much. The Panda is unrivalled in its category for its combination of ultra-compact dimensions, light weight and, of course, affordability.
It isn't fast, or particularly comfortable, and we'd hesitate to recommend it as a sole car, but among new vehicles there is nothing else at the price that will get you further through the snow. Plus it's a cute, efficient and useful runaround.
Factfile Fiat Panda 4×4, Price: £8,945-£14,995
Our pick: 4×4 TwinAir, £13,995
Engine: 875cc, 2 cylinders
Acceleration: 0-62mph: 12.1sec
Top speed: 103mph
Fuel: 57.6mpg
Search for used Fiat Panda on driving.co.uk
4. Mercedes-Benz GL 63 AMG
For years the sub-five-second sprint from 0-62mph was little more than an impossible dream outside supercars such as Ferraris and Lamborghinis. Yet now there is a 2½-ton-plus off-roader that will accelerate to that speed almost as fast as a Lamborghini Countach LP5000 QV or a Ferrari 288 GTO, and, unlike those Italian exotics, it can comfortably seat seven people.
The Mercedes-Benz GL 63 AMG is one of those cars that moves in a way that seems literally impossible from its appearance. Just like those corpulent dads you see at wedding receptions who dance like a young John Travolta, it's not   only what it does that's impressive, it's also the fact that it does it at all.
True, this is one of the more expensive party tricks on the market, but it's also a massively effective family holdall: spacious, refined and built to the company's usual standard of indestructibility. All it lacks is the class and driving pleasure that is now to be had in the Range Rover Sport.
Factfile Mercedes-Benz GL 63 AMG, Price: £92,330
Our pick: GL 63 AMG, £92,330
Engine: 5461cc, V8
Acceleration: 0-62mph: 4.9sec
Top Speed: 155mph
Fuel: 23mpg
Search for used Mercedes-Benz GL Class
5. Ford Kuga
If you're going to drive a soft-roader and can't afford the Range Rover Evoque, this is a brilliant alternative. Yes, compared with the Ford Focus — on which it is based — the Kuga is heavier, slower and more thirsty, but then you could say exactly the same about any cod-SUV in relation to its donor vehicle.
It does all the things other soft-roaders do tolerably well but will also satisfy anyone with more than a passing interest in the driving experience. It steers accurately, comes with excellent automatic or manual transmissions, and handles well on most roads.
The Kuga is available with either two- or four-wheel drive, and with petrol or diesel power. In this kind of car, the diesel unit is the only sensible choice, and we'd go for the basic version equipped with a set of winter tyres, rather than a four-wheel-drive model, which will be more expensive and return at least five fewer miles per gallon.
Factfile Ford Kuga, Price: £20,900-£33,245
Our pick: 2.0 TDCi Zetec, £22,395
Engine: 1997cc, 4 cylinders
Acceleration: 0-62mph: 10.6sec
Top speed: 118mph
Fuel: 53.3mpg
Search for used Ford Kuga on driving.co.uk
6. Range Rover Evoque, Price: £29,200-£44,935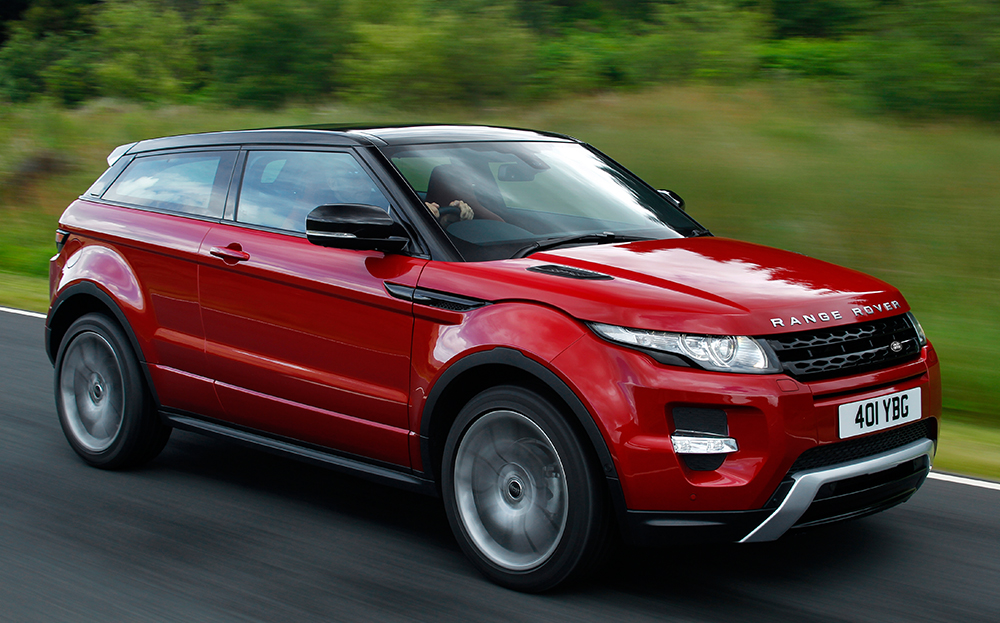 For Fashion victims everywhere
Against Just too expensive for a heavily modified Land Rover Freelander
Search for used Range Rover Evoque on driving.co.uk
7. Audi Q5, Price: £30,980-£42,880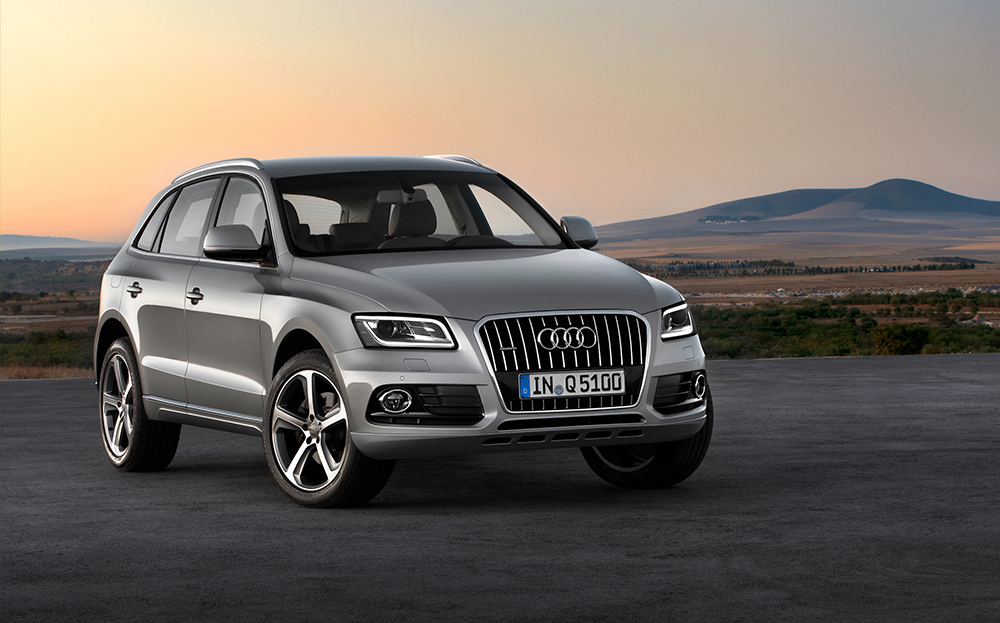 For Prestige badge, refined interior and excellent build quality
Against Not the most imaginative of choices
Search for used Audi Q5 on driving.co.uk
8. Volvo XC60, Price: £30,735-£43,550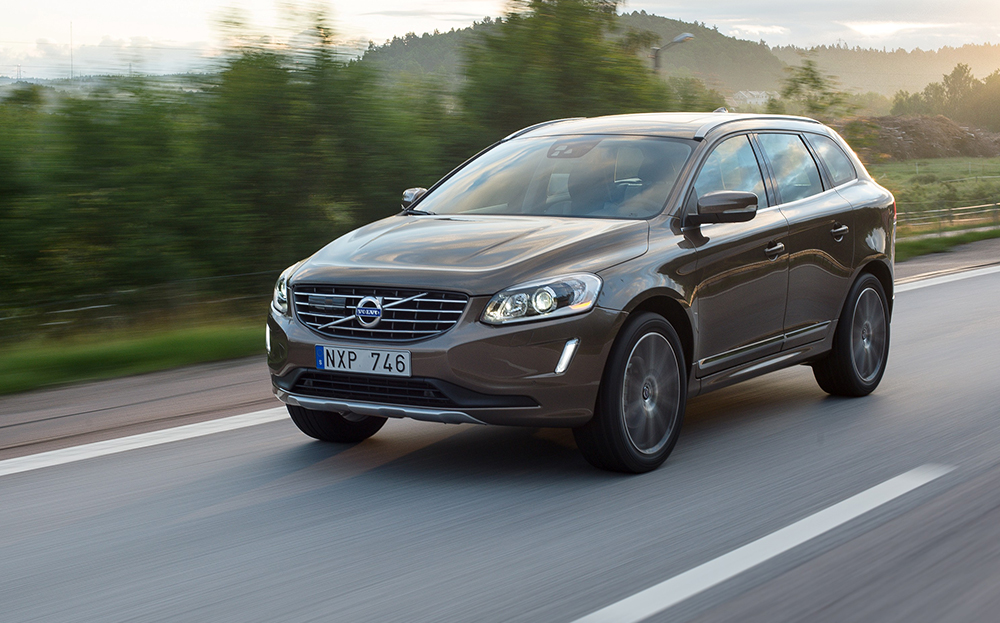 For Better-looking and less formulaic than Audi Q5
Against It's just as expensive and not quite as good to drive
Search for used Volvo XC60 on driving.co.uk
9. BMW X3, Price: £28,970-£42,900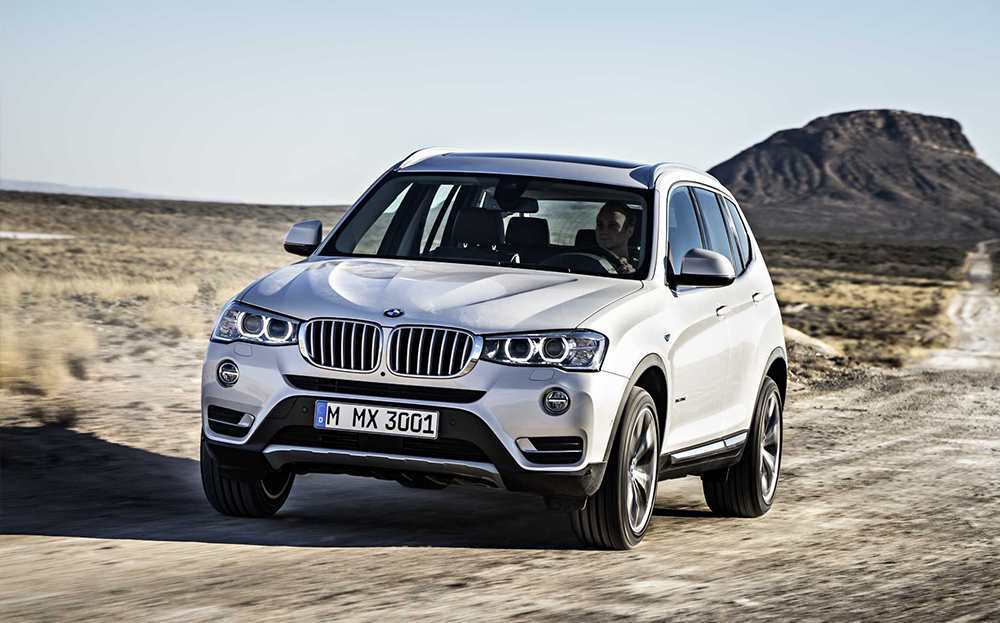 For It's now as good as the old X3 was bad
Against  Less boot space than some rivals
Search for used BMW X3 on driving.co.uk
10. MITSUBISHI ASX, Price: £16,499-£24,895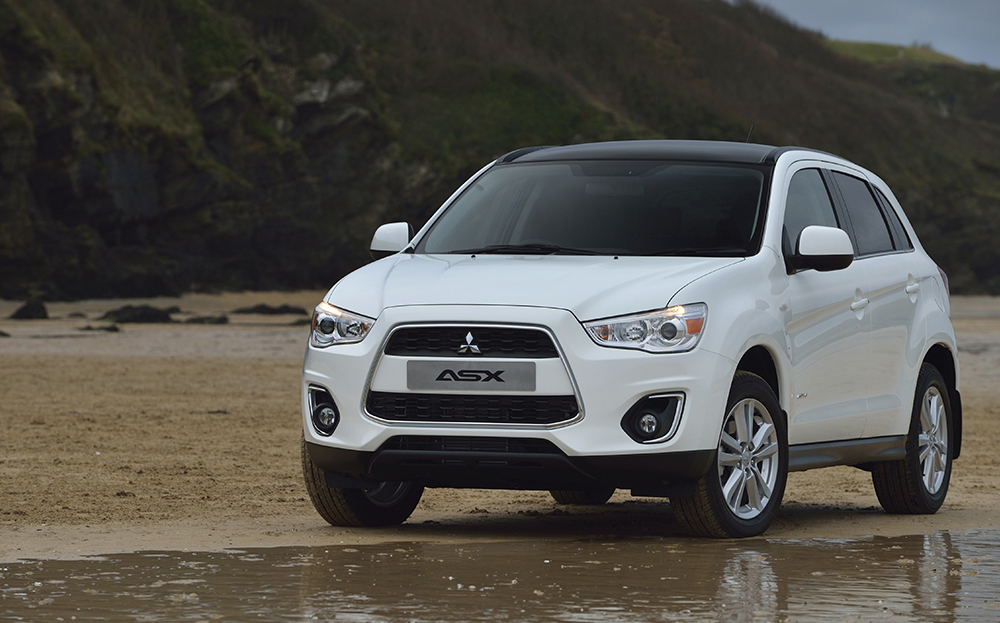 For Excellent economy of both diesel and petrol versions; good value for money
Against Dull to look at and not that much better to drive
Search for used Mitsubishi ASX on driving.co.uk 
*Prices correct at time of publication
 Top 100 cars index