Top 100 cars 2013: Superminis
Fun and easy to drive — the practical choice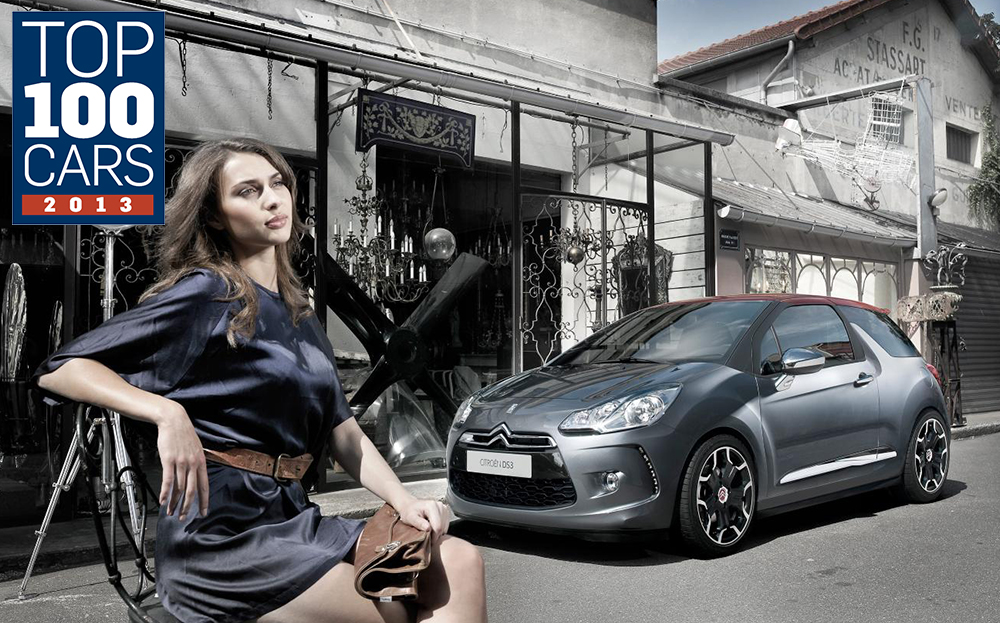 THE POPULARITY OF the supermini is not hard to explain. First, the category covers a wide range, from the Dacia Sandero — Britain's cheapest car — to the modern-day Mini itself, which might have been on protein shakes compared with its original incarnation but remains a much-loved brand. Between those two you can have a car that is as focused on driving as the Ford Fiesta, or one that is a personal statement, such as the Vauxhall Adam. For most people on most budgets, there is a supermini to suit.
Quieter and more comfortable than ever, superminis helped the world to realise that anything larger might be an unnecessary indulgence. Fun to drive, easy to park and affordable to run, they make sense.
1. Ford Fiesta
Whenever a new supermini is commissioned there is always a punch-up between the engineers and designers over who deserves the larger slice of the budget. And you'll rarely beyond the end of your street before you know who won. Except for the Ford Fiesta.
It's very hard to say whether the car's greater appeal is its looks or the fact that it is far and away the best car to drive among its rivals. The recent facelift, which included an Aston Martin-style front grille, and the introduction of the 1-litre, three-cylinder petrol motor, has strengthened the case in its favour.
The impressive performance, fuel economy, low emissions and sheer charm of the engine are difficult to exaggerate. However, the real fun comes from the chassis and pin-sharp steering. It really isn't any wonder that, ever since it came out, the Fiesta has been the country's bestselling car.
Factfile Ford Fiesta, Price: £9,995-£17,545
Our pick: 1.0T Ecoboost Titanium, £14,445
Engine: 999cc, 3 cylinders
Acceleration: 0-62mph: 14.9sec
Top Speed: 103mph
Fuel: 65.7mpg
 Search for used Ford Fiesta on driving.co.uk
2. Mini hatchback
BMW has worked wonders with the Mini brand, recognising its strength and milking it for all its worth since its relaunch in 2001. But despite coupés, convertibles, Clubmans, Countrymans and Pacemans, the basic model remains the best.
The second incarnation of the mid-spec Cooper is the one we'd recommend, even though it's been around for a while. It's the best-looking Mini and, despite its modest rear quarters and hatchback boot, it's the one that best blends the compact cuteness owners want with the practicality they need.
Factfile Mini hatchback, Price: £11,870-£23,605
Our pick: Cooper, £14,900
Engine: 1598cc, 4 cylinders
Acceleration: 0-62mph: 9.1sec
Top speed: 126mph
Fuel: 52.3mpg
Search for used Mini hatchback on driving.co.uk
3. Renault Clio
You have to be quite careful with the new Clio. Certain versions, including the Renaultsport hot hatch, are far from the top of the class. But choose the 0.9-litre TCe three-cylinder petrol motor and you'll be reminded that Renault once made the best small cars in the world.
The new Clio is chic where once it was dowdy. With the right engine, it's charming not boring. And while it's no Fiesta on a twisting road, it's still the most fun standard French hatchback to go on sale for a decade or more.
Factfile Renault Clio, Price: £10,795-£17,595
Our pick: Expression+ TCE 90, £13,195
Engine: 898cc, 3 cylinders
Acceleration: 0-62mph: 12.2sec
Top speed: 104mph
Fuel: 62.8mpg
 Search for used Renault Clio on driving.co.uk
4. Dacia Sandero


Certain car companies ask £5,995 for an upgrade to a car's brakes. At Dacia, it buys you the entire car. But it'll be a misery to drive, right? Wrong. In fact, if you're cruising along with the traffic on the motorway, it's little different from cars costing many times as much. It won't break down, because the engine comes from the Renault-Nissan Alliance, and you won't be uncomfortable, because the car is surprisingly spacious and quiet. Even the basic Access grade has power steering, traction control, anti-lock brakes and a split rear seat.
Factfile Dacia Sandero, Price: £5,995-£9,795
Our pick: Access, £5,995
Engine: 1149cc, 4 cylinders
Acceleration: 0-62mph: 14.5sec
Top speed: 97mph
Fuel: 48.7mpg
Search for used Dacia Sandero on driving.co.uk
5. Volkswagen Polo
What is this former European Car of the Year doing in fifth place? Objectively it is a hard car to fault. Whether you want strong performance or outstanding fuel economy, there's a Polo to suit. As you might expect from Volkswagen, it is well put together from materials that are clearly a cut above those used by most in this class.
So what's not to like? Simply that, while there are many reasons to admire the engineering of the Polo, not one is going to make you fall for it — it's capable but unexciting.
Factfile Volkswagen Polo, Price: £10,650-£20,190
Our pick: SEL 1.2 TSI, £15,810
Engine: 1197cc, 4 cylinders
Acceleration:  0-62mph: 9.7sec
Top speed: 118mph
Fuel: 53.3mpg
Search for a VW Polo on driving.co.uk
6. Peugeot 208, Price: £9,995-£18,395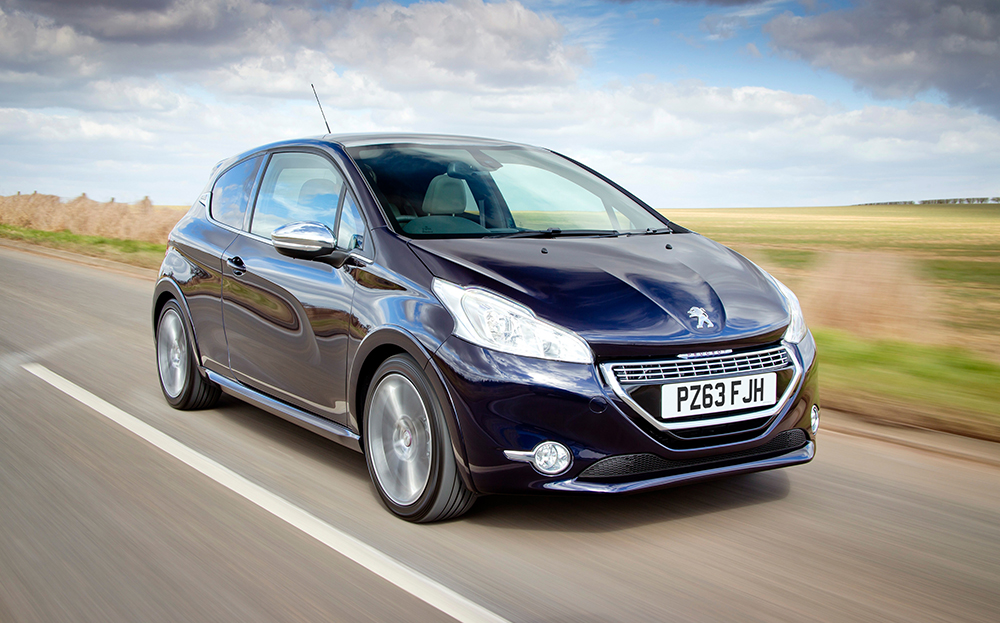 For Peugeot's best hatchback in 20 years
Against That's not saying much
Search for used Peugeot 208 on driving.co.uk
7. Suzuki Swift, Price: £10,799-£14,249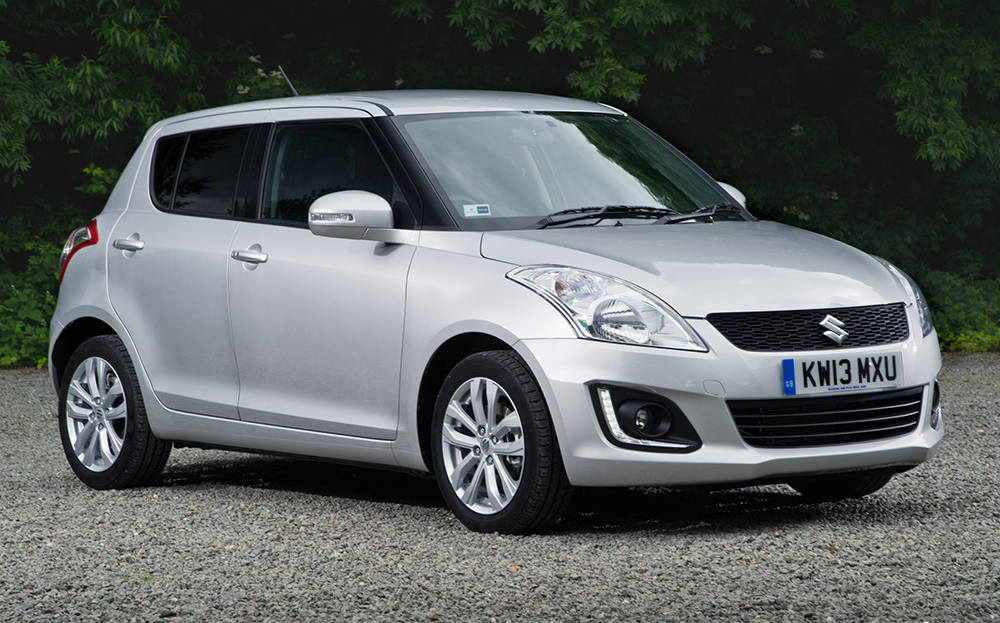 For Good fun to drive, nicely built
Against Noisy at speed, rough-edged ride quality
Search for used Suzuki Swift on driving.co.uk
8. Citroën DS3, Price: £12,840-£21,620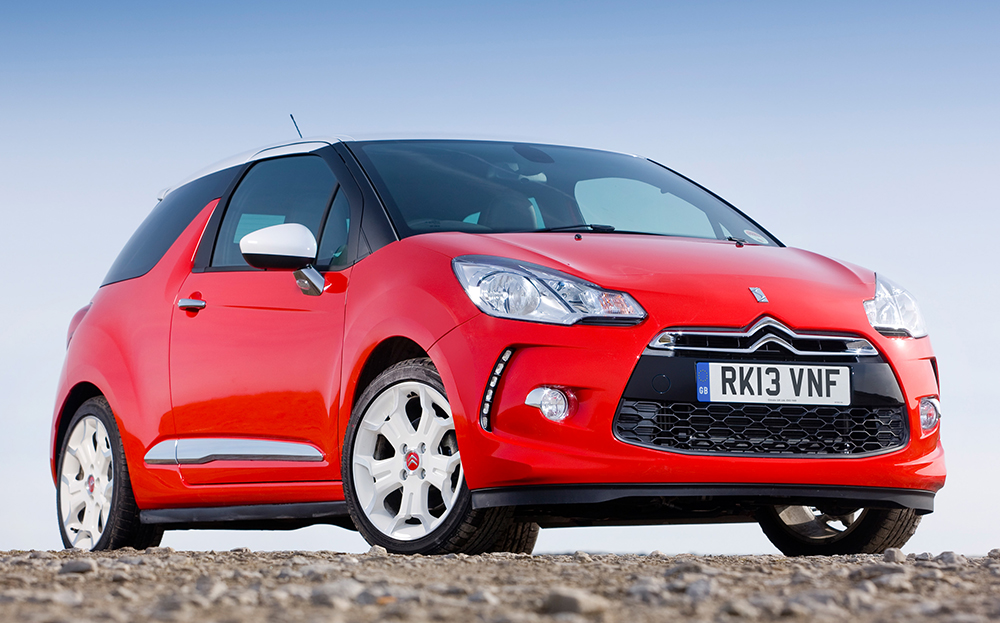 For Stylish, fun to drive and spacious
Against Some parts of interior trim feel cheap
Search for used Citroen DS3 on driving.co.uk
9. Mazda2, Price: £10,995-£12,995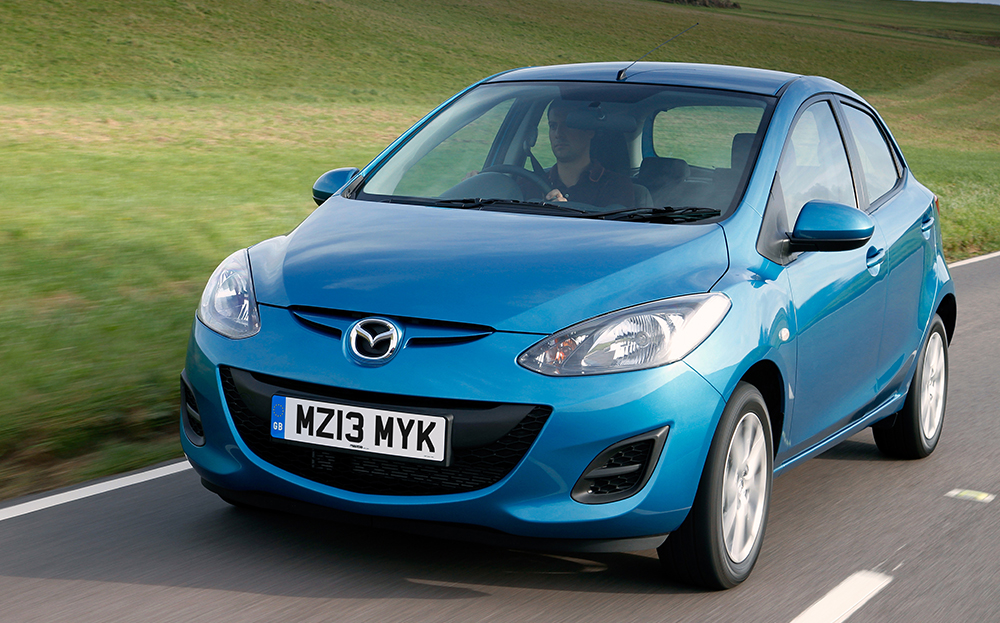 For Far more fun to drive than it looks
Against Restricted space in both the cabin and boot
Search for used Mazda2 on driving.co.uk
10. Vauxhall Adam, Price: £11,255-£14,295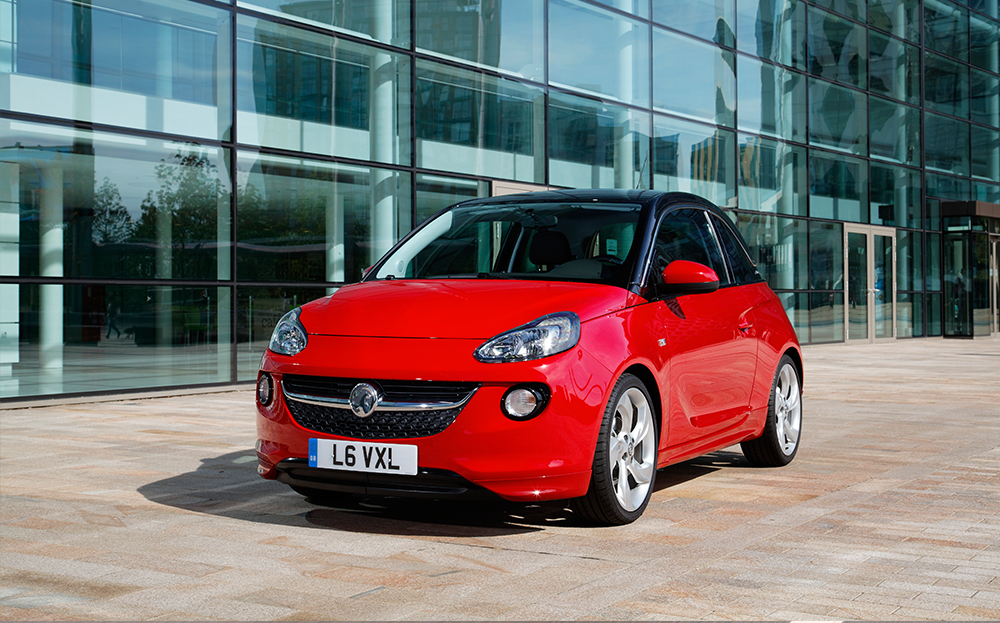 For Almost limitless opportunities to tailor its appearance to your exact taste
Against But it still won't be any good to drive
Search for used Vauxhall Adam on driving.co.uk
*Prices correct at time of publication
 Top 100 cars index