Top 10 supercars
Scissor doors to manual for your fantasy flight
---
Published 20 October 2013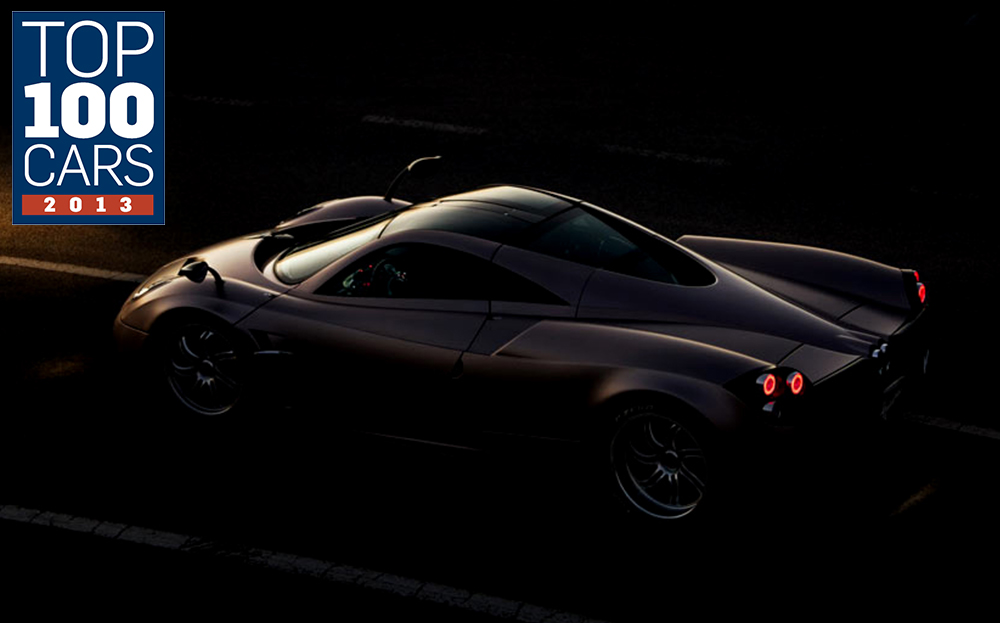 IN A WORLD MADE of mortgages, wet roads, heavy traffic and speed cameras, the supercar is every motorist's escapist dream. Not only are these vehicles packed with performance and power, even their faults can be thought of as virtues. So the cabin's cramped and there's no boot space? That's because the owner is free of the shackles of parenthood, and why take luggage when you're driving to your second home? Worried about slipping a disc as you negotiate a gullwing door? Pah! Owners should be youthful enough to squeeze in. And as for the cost, who cares? If you need to ask, you can't afford it, as the saying goes.
Best of all, though, these mega-machines are not just treats for their owners — they're a gift to the whole world. You won't hold your mates' attention for long if you start to discuss the relative merits of the Vauxhall Zafira against the Renault Grand Scénic, but switch the conversation to the Ferrari F12berlinetta versus a Lamborghini Aventador and suddenly everyone's got a view. So do us all a favour, get out your chequebook and help keep the manufacturers of the planet's most exotic metal in business.
1. McLaren P1
You have to hand it to McLaren. To start from almost nothing, build an entirely new factory and create a supercar such as the P1 is little short of miraculous. This is not just the best performance machine in the world, it is likely to be seen as the first of a new generation of vehicles that redefine what supercars are supposed to be.
The P1 feels different — and it is. For a start, it is a hybrid, using an electric motor to boost performance when needed, but the system is so well integrated that you barely notice the electric unit at all. It has a top speed of 217mph and a 0-62mph time of less than three seconds. As you'd expect from McLaren, the P1 is a technical tour de force: it is handmade in a space-age factory in Woking, Surrey, where 61 technicians build it from start to finish in 24 steps. And the sound of the V8 is spine-tingling. Its one flaw? It only comes in left-hand drive.
Factfile McLaren P1, Price: £866,000
Our pick: P1, £866,000
Engine: 3799cc, twin-turbo V8 plus electric motor
Acceleration: 0-62mph: less than 3sec
Top speed: 217mph
Fuel: 30mpg (approximately)
 Search for used cars on driving.co.uk
2. BMW i8
The BMW i8 is proof that environmental concerns need not spell the end of the interesting car. If you believe the numbers, this is a vehicle that accelerates like a Maserati but drinks fuel like a moped. Of course, numbers are just numbers, and nobody expects even a plug-in hybrid supercar to manage 113mpg, but the i8's 0-62mph time of 4.4 seconds is real enough and, if its consumption is only half as good as is claimed, it is still a giant leap forward for the eco-conscious supercar.
You may not be bothered by any of this. You may instead see a supercar shape so futuristic as to make all others look obsolete, and then decide there's nothing on earth you'd prefer to be seen in. With its scissor doors, low-slung nose and postmodern tail, the i8 is going to be bought every bit as much for its shape as for the technology within it. For the record, though, the 155mph i8 has a 1.5-litre turbo engine and an electric motor to give a total of 357bhp, and an electric-only range of 22 miles.
Factfile BMW i8, Price: £100,000
Our pick: i8, £100,000 (estimated)
Engine: 1499cc, 3 cylinders plus electric motor
Acceleration: 0-62mph: 4.4sec
Top speed: 155mph
Fuel: 113mpg
 Search for used cars on driving.co.uk
3. Ferrari F12berlinetta 
Ferrari may have been making cars for 66 years, but this surely is a golden age for its road machines. At the top of its range sits the Ferrari F12berlinetta, the company's greatest production flagship model since the legendary 365 GTB/4 Daytona. The F12 gives the driver no less than 730bhp to play with, but it is what it does with this power that marks out the F12 from other supercars. It is so thoroughly developed that you find you can drive it at its limits in a way you wouldn't in the more intimidating Lamborghini Aventador.
Add surprisingly good ride comfort, astonishing refinement and a luggage capacity only slightly smaller than that of a BMW 5-series saloon, and you have a supercar that's not just devastating to drive but also a doddle to own.
Factfile Ferrari F12berlinetta, Price: £239,352
Our pick: F12berlinetta, £239,352
Engine: 6262cc, V12
Acceleration: 0-62mph: 3.1sec
Top speed: 211mph
Fuel: 18.8mpg
 Search for used Ferrari F12 Berlinetta for sale on driving.co.uk
4. Mercedes-Benz SLS AMG Black Series
The SLS AMG Black Series is about more than just raw muscle power. It has been tuned by an elite team of German boffins with the sole objective of being the fastest Mercedes supercar yet to lap a racetrack.
The fact that it is quicker than the "standard" SLS AMG GT, albeit by 0.1 of a second from standstill to 62mph, is no mean feat. This is because the Black Series is lighter and has a new, clever differential that means not one jot of power from the tuned V8 goes to waste amid the tyre smoke.
True, it loses some of the visual subtleties of the regular SLS, with enough carbon-fibre wings to justify a revival of the defunct Max Power magazine. But again these are present for a purpose: to pin the Black Series to the road.
And yes, it is expensive. However, in the world of supercars and one-upmanship, there are enough drivers who'll feel it is a small price to pay for the fastest Mercedes on the track.
Factfile Mercedes-Benz SLS AMG Black Series, Price: £230,000
Our pick: SLS AMG Black Series, £230,000
Engine: 6208cc, V8
Acceleration: 0-62mph: 3.6sec
Top speed: 196mph
Fuel: 20.6mpg
 Search for used Mercedes-Benz SLS on driving.co.uk
5. Aston Martin Vanquish 
Aston Martin's history shows how much can be achieved through sheer hard work and ingenuity when there's not enough money to invest. And there is no finer example than this "new" Vanquish. New is in inverted commas because its platform, engine and gearbox can all be traced directly back to the original DB9 launched a decade ago. The flagship Ferrari has been replaced in its entirety since then — twice.
So now the Vanquish's 6-litre V12 engine produces 565bhp, whereas 10 years ago it was a mere 450bhp. Its platform now has carbon-fibre elements to save weight and liberate some much-needed interior space, while its handling is the best of any car based on DB9 underpinnings. It'll reach 62mph from standstill in an impressive 4.1 seconds. And with all that, it's also a fine-looking car — both inside and out.
However, nothing can disguise the fact that Aston Martin is at the limit of what it can achieve. If it is to carry on, it needs new engines, new gearboxes and an assortment of other technologies. Even then it has a way to go to catch up with its better-resourced opponents. This is what a deal the company has just signed with Mercedes-Benz is intended to deliver. Let's hope it succeeds.
Factfile Aston Martin Vanquish, Price: £191,080
Our pick: Vanquish, £191,080
Engine: 5935cc, V12
Acceleration: 0-62mph: 4.1sec
Top speed: 183mph
Fuel: 19.6mpg
 Search for used Aston Martin Vanquish for sale on driving.co.uk
6. Bugatti Veyron, Price: £1.2m-£2m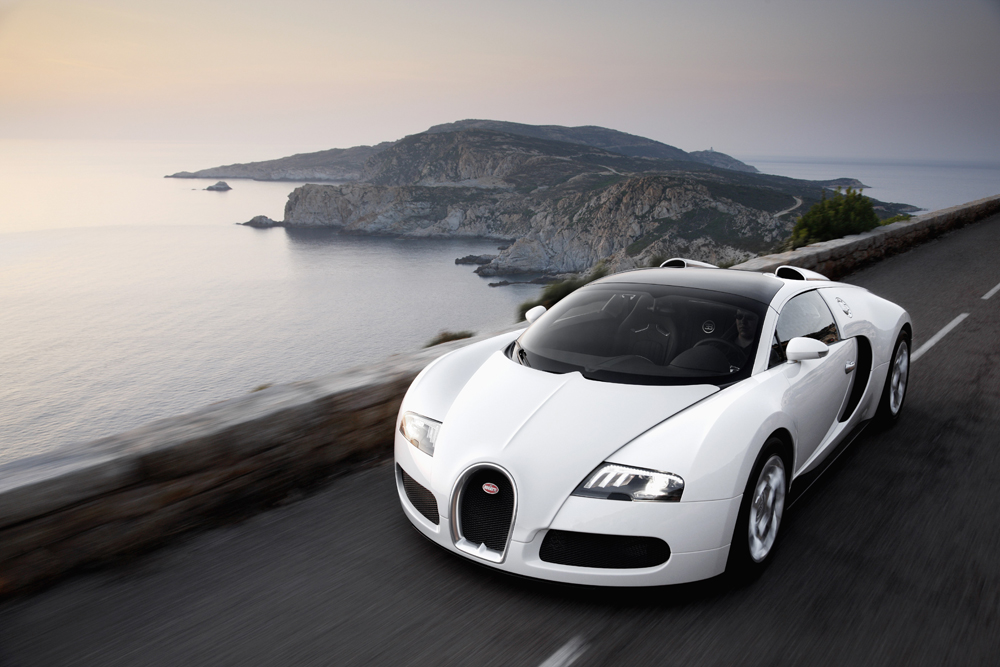 For In Super Sport form, it's still the fastest production car in the world
Against But it's far from the best to drive
Search for used cars on driving.co.uk
7. Lamborghini Aventador, Price: £260,040-£288,840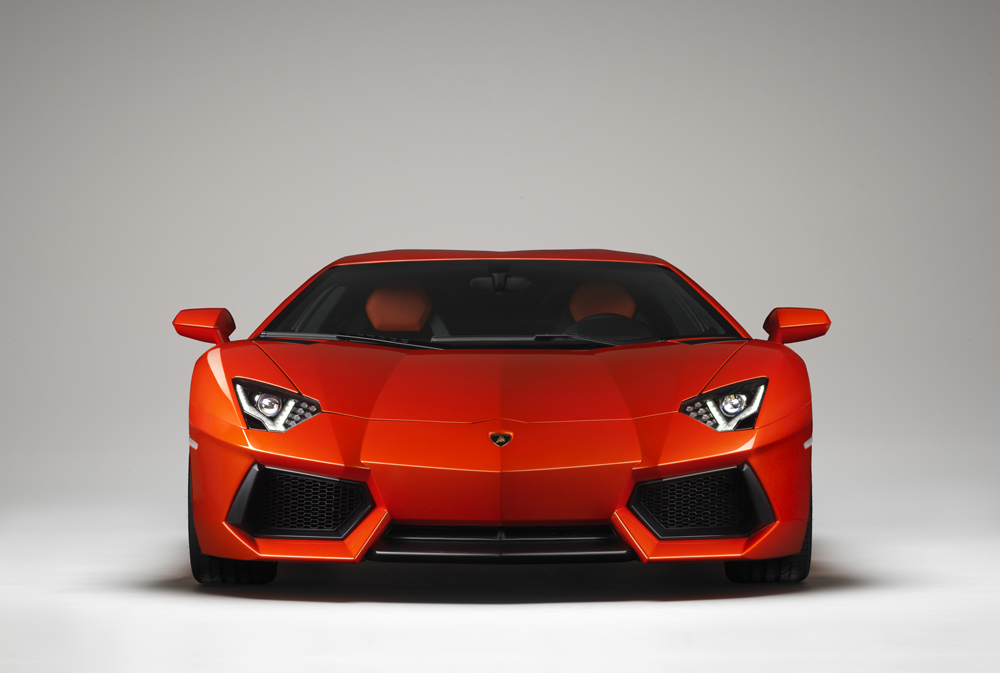 For More presence than the Spanish armada; wonderful engine
Against Poor gearbox; stodgy handling
Search for used Lamborghini Aventador on driving.co.uk
8. Hennessey Venom GT, Price: £910,000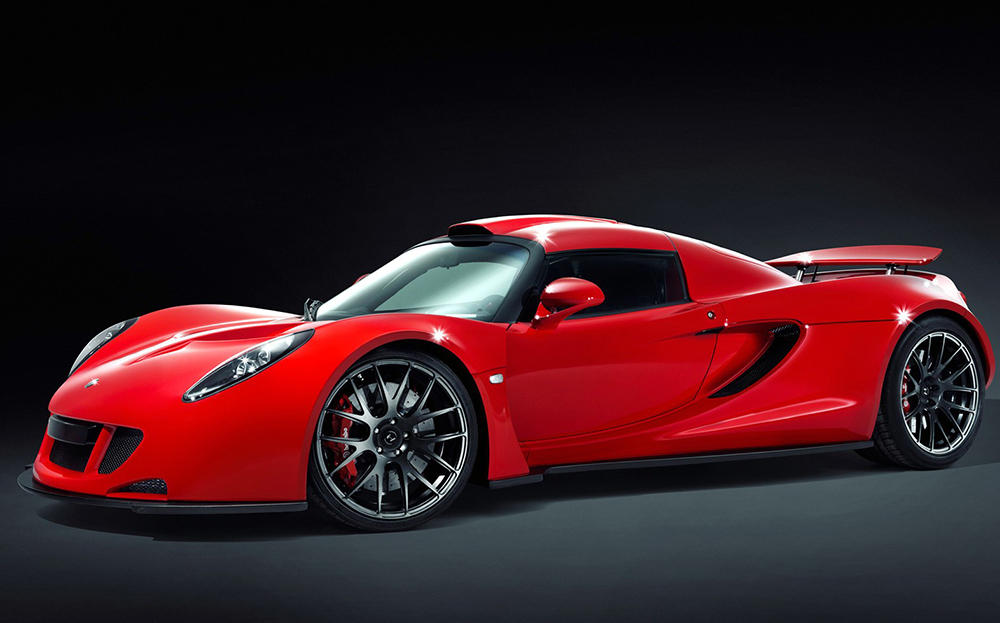 For You get 1,244bhp in a car that's little bigger than a Volkswagen Golf
Against Exploiting its full performance needs a private test track
 Search for used cars on driving.co.uk
9. Pagani Huayra, Price: from £666,000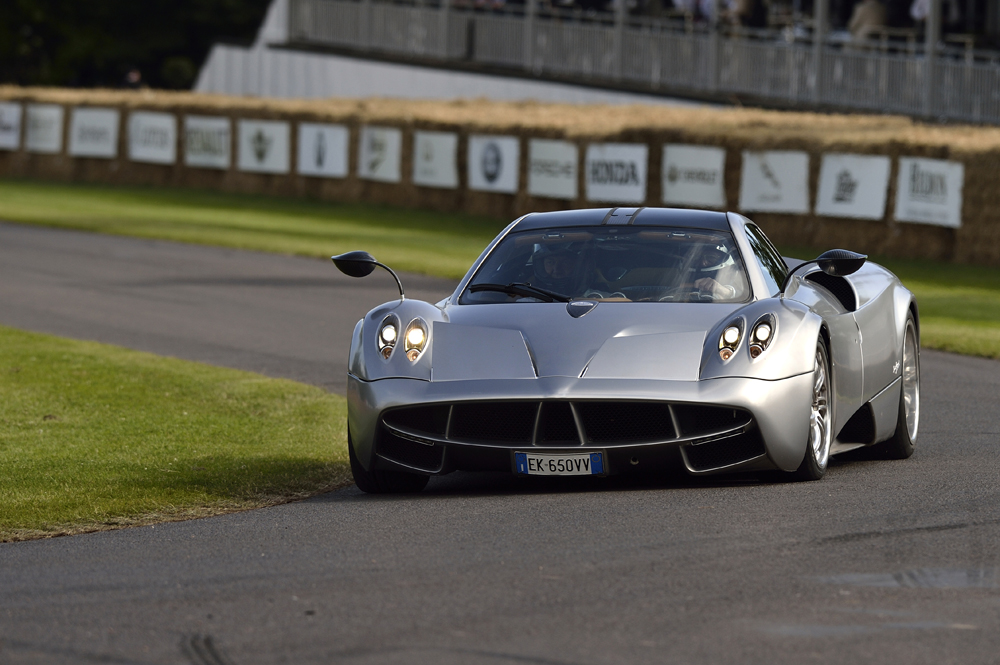 For As quick as a Veyron in the real world, and far more fun to drive
Against Waiting list time said to be more than three years
Search for used cars on driving.co.uk
10. Noble M600, Price: about £200,000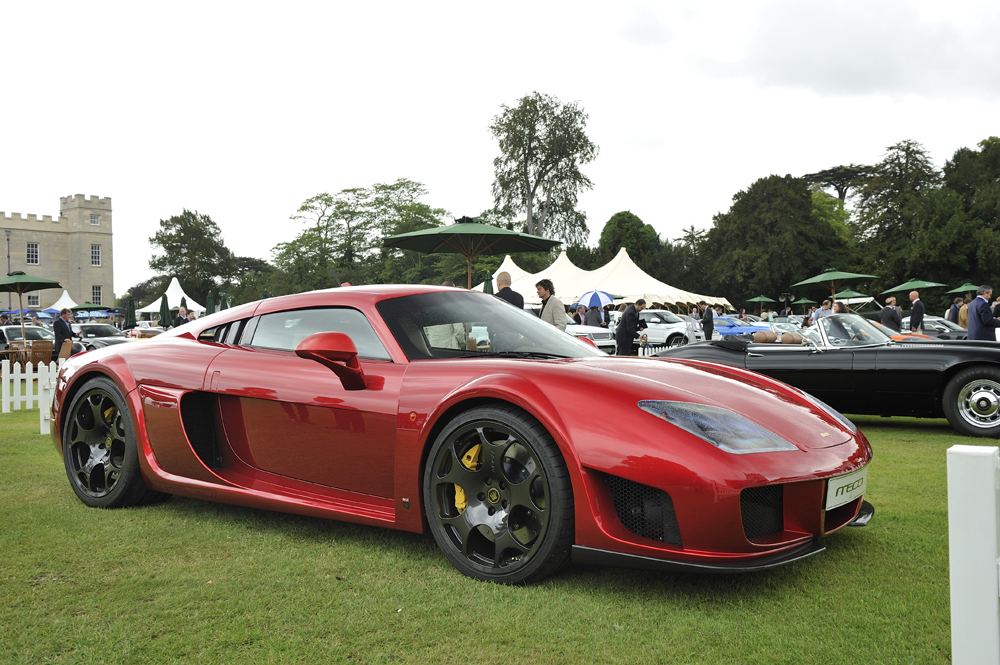 For Handles like a 650bhp Lotus Elise; outrageous performance
Against Brand lacks cachet; interior too dowdy for the money
 Search for used cars on driving.co.uk
*Prices correct at time of publication
 Top 100 cars index