Top 10 sports cars and convertibles
Boom! There goes the downturn
GIVEN THAT IT TAKES several years for new models to make it from the drawing board to the forecourt, you would expect the current crop of sports cars to be understated affairs. Many were, after all, developed during the financial crisis of 2008 onwards. But in a triumph of optimism over economics, it appears that sports car designers did not let the trifling matter of the biggest downturn since the Great Depression spoil their fun, because drivers can currently choose from a vintage crop of high-performance machines.
At one extreme you have the Ferrari 458 Spider, one of the most technologically advanced cars to have opened their roofs to the skies. At the other is the Morgan 3 Wheeler, which is to the Ferrari what an abacus is to the iPhone. Both vehicles have qualities that will appeal to every driver, however, and are enormous fun to unleash on the road.
Between these two we have some of the best convertibles and sports cars yet conceived. The Porsche Boxster and the brilliant new Jaguar F-type defy the received wisdom that buyers of a drop-top must consign themselves to a lifetime of mechanical niggles and compromised driving. Meanwhile, purists who would rather have a few millimetres of tin between their head and the sun have never had so many great cars to choose from, including the phenomenal new Alfa Romeo 4C.
Fortune has indeed favoured the brave. As the economic stormclouds begin to part, these cars — which took shape during the years of gloom — appear to have timed their debuts to perfection.
1. Porsche Boxster
It is surely not the way Porsche planned it, but the company's best car is now also its cheapest. Indeed, if a vehicle's strengths could be measured by how it performs in relation to its classmates, the Boxster would have a fair claim to being the best car in the world. Not only does it trump rivals such as the Audi TT and Mercedes SLK; it positively blows them off the road.
Previous versions of the Boxster were let down by their mundane design, but the latest generation — the third — finds a new, flowing style that should be obvious even to those who don't know their understeer from their underwear. And it's even better to drive than its already class-leading predecessor.
Unlike its larger stablemate, the Cayman, the Boxster is actually better the less you spend on it. The basic 2.7-litre car with manual transmission is everything that anyone in the market for a robust and thrilling two-seat convertible at an affordable price could possibly want.
Factfile Porsche Boxster, Price: £38,237-£40,159
Our pick: Boxster, £38,237
Engine: 2706cc, flat six-cylinder
Fuel: 34.4mpg
Acceleration: 0-62mph: 5.8sec
Top speed: 164mph
Search for used Porsche Boxter on driving.co.uk
2. Jaguar F-type
Jaguar was so keen for its E-type replacement to be a truly worthy successor that it took the company almost 40 years (and two failed attempts) to produce it. The wait, fortunately, has been worth it. The F-type may not have stopped the world in its tracks in 2013, in the way the E-type did at its 1961 unveiling, but it does follow in those glorious tyre tracks with conviction, pride and more than a little elan.
Arguments have raged about which version is best to buy, and if all you want is to be seen in an F-type, then the case for choosing the basic V6 model is very strong. But if you really want to appreciate just how dynamically impressive an F-type can be, then it's worth opting for the tauter, more powerful V6 S – a real sports car as traditional in feel as it is bang up-to-date in technology and road-burning abilities.
Does this make the V8 superfluous to requirement? Not at all: it's the ultimate, effortless, long-distance grand-tourer of the range, and it just happens to pack a Porsche-pummelling punch up its elegant sleeve.
Factfile Jaguar F-type, Price: £58,520-£79,985
Our pick: V6 S, £67,520
Engine: 2995cc, V6
Fuel: 31mpg
Acceleration: 0-62mph: 4.9sec
Top speed: 171mph
Search for used Jaguar F-type on driving.co.uk
3. Ferrari 458 Spider
This is the only car from last year's pick of the best that is good enough not to have lost its top-five position to the onslaught of fresh products.
To many people the 458 Spider encapsulates the essence of Ferrari better than any other car in its range. Sure an F12 is quicker, but if you've always believed the best Ferrari is the one that's not only scintillating to drive but will also make people envy you even when you're stuck in a traffic jam, the 458 Spider is for you. Certainly no other Ferrari blends speed and glamour into quite such an enticing formula.
What makes the 458 such an outstanding car is that previous Ferrari convertibles have always been a slight disappointment relative to the coupés upon which they're based. They've always been a little slower, a touch less easy on the eye, and thanks to their compromised body structures, also less engaging to drive.
Not this time around, though: with its brilliantly simple hard-top in place, the 458 Spider is just as good to drive as the coupé and, with it lowered, a whole lot better to listen to. Best of all, the roof structure is so light that there's no reduction in acceleration. In short, it's a masterpiece.
Factfile Ferrari 458 Spider, Price: £198,971
Our pick: 458 Spider, £198,971
Engine: 4499cc, V8
Fuel: 23.9mpg
Acceleration: 0-62mph: 3.4sec
Top speed: 198mph
Search for used Ferrari 458 on driving.co.uk
4. Morgan 3 Wheeler
Perhaps the only surprise with this slice of inspired design is that Morgan didn't think to do it sooner. Its very first cars, made over 100 years ago, were three-wheelers, and the layout has remained indelibly linked to the Malvern marque ever since.
But this new Morgan is more than just a clever idea, and it has been brilliantly executed to provide a form of driving pleasure that no Caterham, Lotus or other product from a mainstream manufacturer can replicate. When you're driving, the fact that it has only three wheels is almost an irrelevance: the grin on your face comes from the thump of the 2-litre, twing-cylinder motorcycle engine mounted proudly outside the bodywork and in front of the car. It feels more intrepid than anything else on wheels, an experience more akin to piloting a WW1 biplane than driving a normal car.
It's very sprightly and conquers the 0-60mph dash in 4.5 seconds, but is nowhere near as economical as it should be in view of its very modest weight, and, of course, it is wildly impractical. But when you're having that much fun… you neither notice that nor care.
Factfile Morgan 3 Wheeler, Price: £31,140
Our pick: 3 Wheeler, £31,140
Engine: 1983cc, V2
Fuel: 30mpg
Acceleration: 0-60mph in 4.5sec
Top speed: 110mph
 Search for used Morgan 3 Wheeler on driving.co.uk
5. Alfa Romeo 4C
The golden era of Alfa Romeo ended half a lifetime ago, back in the 1970s. But if the new 4C is any indication, we may yet be heading for another. This mid-engined coupé has a carbon-fibre structure but costs just £45,000. It looks beautiful from almost every angle and, unlike so many other sports cars similar money can buy, is not even at its best when parked. We'd go so far as to say it is like no other car on the market.
Pitched somewhere between a Lotus Elise and a Porsche Cayman, it offers ultra- lightweight design (without fluids it weighs just 895kg), 237bhp from its 1.7-litre turbo engine and a stripped-out interior. On the road the 4C is devastatingly quick, but its addictive acceleration (0-62mph in 4.5 seconds) is more than matched by the power of its brakes and the grip of its tyres. The car is let down only by the featureless blare of its engine, oversensitive steering and lack of a manual gearbox. Then again, the machines made in the company's heyday were all seriously flawed, and that didn't stop the marque building an enduring reputation. Alfa is firmly back on track.
Factfile Alfa Romeo 4C, Price: £45,000
Our pick: 4C, £45,000
Engine: 1742cc, 4 cylinders
Accceleration: 0-62mph: 4.5sec
Top speed: 160mph
Fuel: 41.5mpg
Search for used Alfa Romeo on driving.co.uk
6. McLaren MP4-12C, Price: £176,000
For A technical marvel; unrivalled handling
Against In a showdown with Ferrari's 458, it loses
7. Mercedes-Benz SL-class, Price: £72,530-£168,285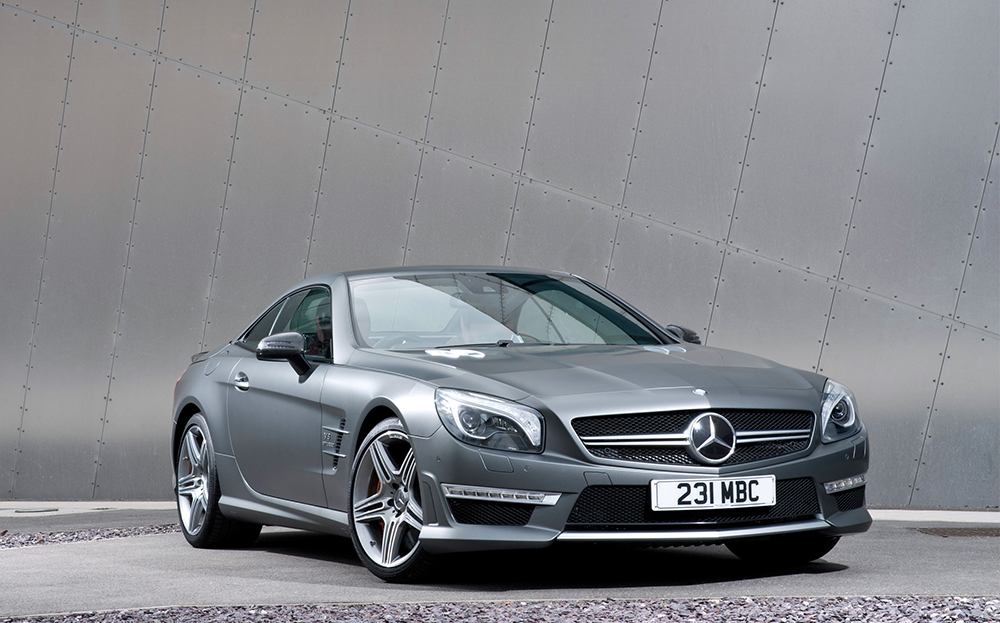 For Both better to drive and more comfortable than the last one
Against Expensive and very spec-specific: SL 500 model is the one to consider
Search for used Mercedes SL-class on driving.co.uk
8. Mazda MX-5, Price: £18,495-£21, 595


For Handling still sets the standard for affordable convertibles, build quality
Against Getting quite long in the tooth and tiresomely noisy on a long run
Search for used Mazda MX-5 on driving.co.uk
9. Porsche 911, Price: £73,413- £149,511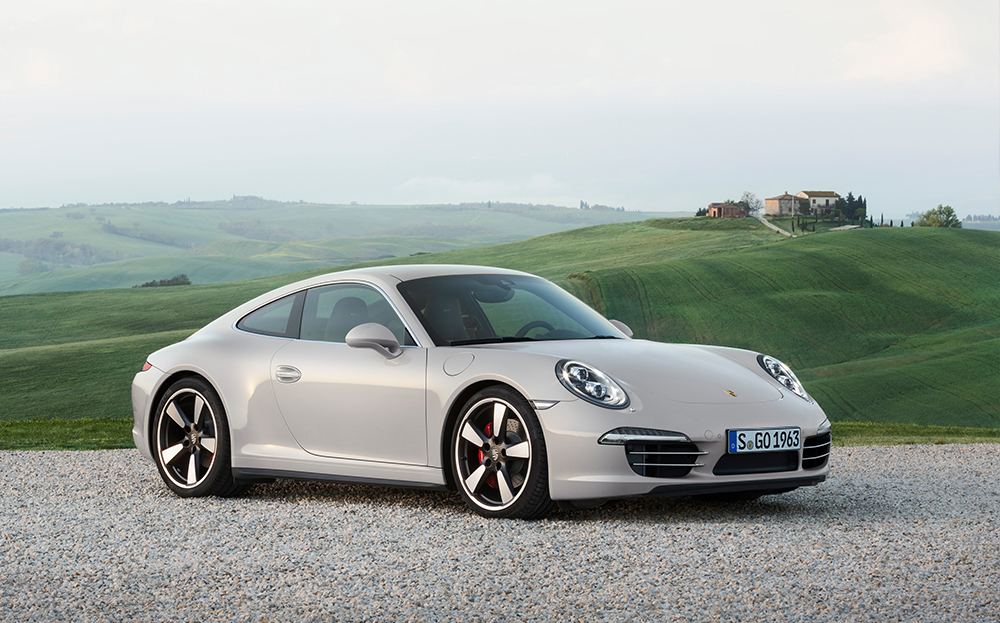 For Far easier to drive than its predecessor, quieter, better looking and more comfortable too
Against But, crucially, all that extra ability comes at the price of quite a lot of fun
Search for used Porsche 911 on driving.co.uk
10. Audi R8 Spyder, Price: £101,360-£125,360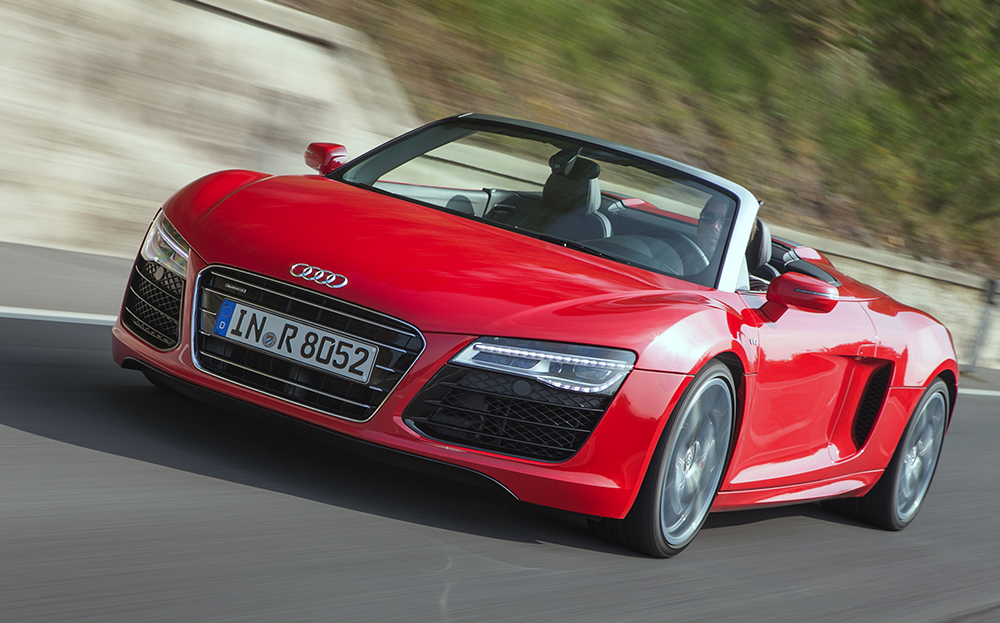 For Wonderful roof-down soundtrack from either V8 or V10 engines
Against Very lacklustre interior for the money
*Prices correct at time of publication
 Top 100 cars index