The Clarkson review: 2015 Volkswagen Golf R estate
Ahoy, Captain Ahab — they've put quad exhausts on Moby-Dick
---
Published 16 November 2015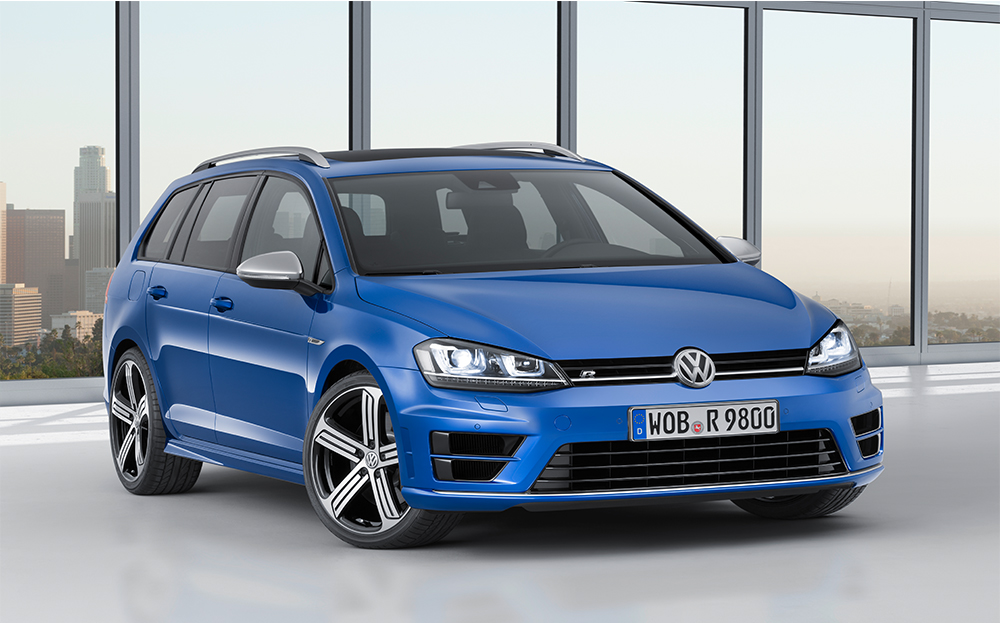 Volkswagen Golf R estate (£33,585)
CHOOSING WHAT car you are going to buy is always 10 times more enjoyable than actually buying it. So when I decided I needed a Volkswagen Golf GTI in my life, I spent many hours on the company's configurator, examining colours and options and working out whether the aesthetic appeal of the bigger wheels would compensate for the inevitable loss of comfort.
---
View the VW Golfs for sale on driving.co.uk
---
Eventually, of course, I had to give up the delicious procrastination and place my order. It wasn't easy. One dealer laughed in my face and said I'd have to wait six months. Another said I'd never get the car I wanted at all but he had a very nice Scirocco R that I could have instead. "I'm sure you also have a potted plant," I said, "but I don't want that either."
In the end, I gave up with the telephone and drove to my nearest dealership, which, it turned out, is shut on a Saturday. How did it make that one work in a business plan? And then it turned out not to be a dealership at all.
I could have given up and bought something else, but my heart was set on a GTI. I'd had enough of driving flash cars because they cause other motorists to take pictures on their cameraphones. Constantly. I wanted something that would attract no attention. Something grey. And I'd always wanted a GTI, ever since 1980. It was a dull, unfulfilled ache, but when the Mk 7 version came along a few years ago it became an all-consuming need. It's really, really good, that car, and I wanted one a lot.
I've told myself over and over that the Golf R is a bit knowing, a bit anoraky, a bit Subaruish
My persistence was eventually rewarded — though when I say "persistence", what I actually mean is "contacts at VW's head office" — and in September a brand new car arrived at my house on the back of a lorry. I was very excited and was tempted to jump up and down clutching my tinkle, until I noticed that the car had five doors. Two more than I'd wanted. With a five-door car you can't drive along with your arm out of the window because the B-pillar is in the way. I'd thought about that a lot while choosing the car. But then I'd forgotten to tick the right box on the form, and that was that.
There was another problem too. On holiday in France this year I used a Golf R, which is a bit like the GTI only it has 78 more brake horsepower and four-wheel drive and the wheels look less lost in the arches. I liked it enormously. And you would too. I don't care what you drive now: I can pretty much guarantee that if you took an R out for a test drive, you'd want it in your life immediately.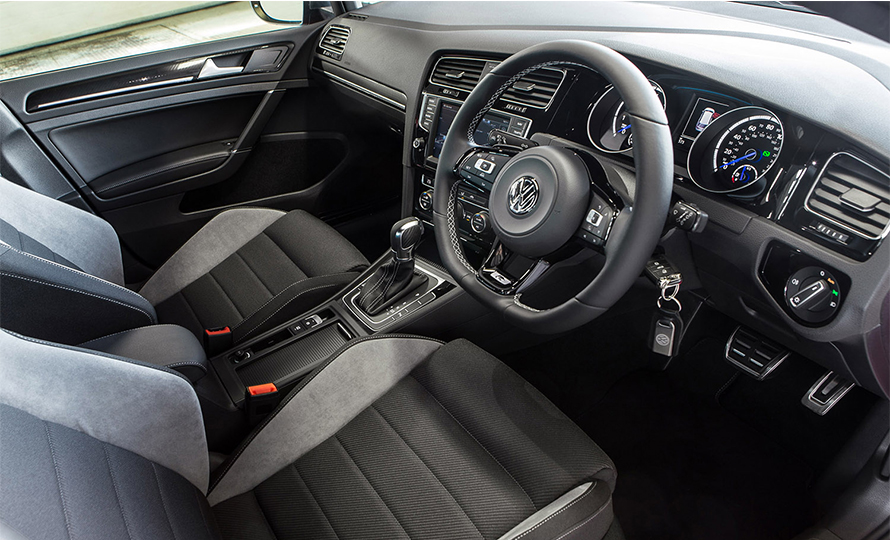 However, to convince myself that the GTI is still better, I've told myself over and over that the R is a bit knowing, a bit anoraky, a bit Subaruish. And then last week an R estate came to my house . . .
Commentators have observed that this is a silly car because in basic rental spec it costs upwards of £33,000 and that is too much for a Golf. I sympathise with this argument because I'm well aware you should never buy the most expensive house in the street.
However, let's just look for a moment at what you're getting. First, it is an estate car and so, with the back seats folded down, there's space in the back for a small horse and all the paraphernalia that goes with it.
And then at the front you have the GTI engine, which has better pistons and valves and a whizzier turbocharger, so it churns out as near as makes no difference 300bhp. This is allied to a double-clutch gearbox that features a launch control system, though I strongly advise you not to use this facility if you do in fact have a small horse in the back because it will fall over. Ooh, it's brisk.
In between the horse and the horsepower, you have the bit where you live, and this is perhaps the best part because not only is it all screwed together to a standard way beyond what you could reasonably expect, but also, if you choose your options carefully, you want for nothing at all.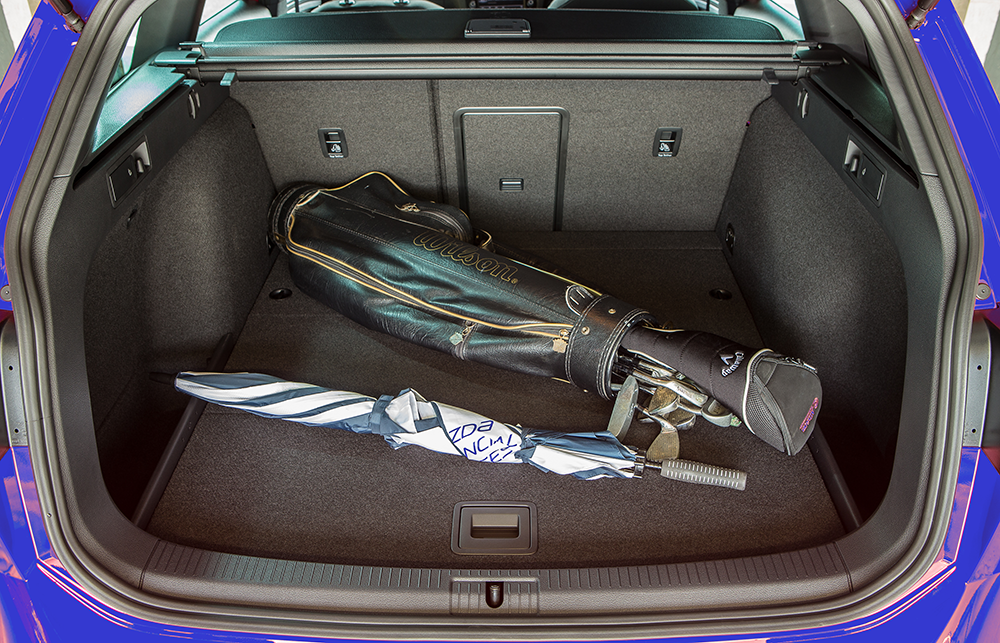 This is a car that can read out text messages, help you stay in lane on the motorway, apply the brakes if it thinks you're going to crash and a million other things.
What we have here, then, is a commodious, fast, comfortable, quiet and very well equipped four-wheel-drive car. Which brings me on to the Range Rover.
Round where I live in Chipping Norton, my friends all used to have Range Rovers. But now you get the impression that absolutely everybody has one. I was at the local farm shop last weekend and in the car park I counted 37 of the damn things. And I'm not talking about Evoques. I'm talking about the big, hundred-grand jobs.
Is it better than a Range Rover? Look at the figures. No, actually, don't bother, because VW's stats are probably plucked from the sky
The Range Rover has become a uniform, and I'm sorry but when I'm presented with a dress code, I'm consumed by an overwhelming need to wear something else. I love the Range Rover. It's magnificent, but here's the thing: is it better than a Golf R estate? Look at the figures. No, actually, don't bother, because of course they come from Volkswagen, which means they're probably plucked from the sky. Ja, it does one million miles an hour und 40,000 miles to ze gallon.
It doesn't, but it is very, very fast and very beautiful to drive. The compromise between ride and handling is judged perfectly, and so's the noise. It's quiet most of the time, but when you accelerate hard it produces a snarly bark that makes you go all tingly. And, best of all, if you crash into a tree it's cheap to repair because most of the panels are the same as they are on a Golf diesel.
All things considered, then, this is a five-star car — except for one rather enormous problem. The styling. VW decided R-spec cars should not be showy in any way. They wouldn't even get the little red flashes that you find on a GTI. They'd look to the untrained eye like a run-of-the-mill model. I approve of that. I like a Q-car.
It's a philosophy that works well for the hatch because that's a good-looking vehicle in the first place. The estate, however, isn't. It's dumpy and bulbous. And in the R spec it looks stupid because it's dumpy and bulbous but there are four exhaust pipes sticking out of the back. Which make it look like some kind of weird turbocharged whale.
So there we are. A very impressive car. Ruined.
2015 Volkswagen Golf R estate
PRICE: £33,585
ENGINE: 1984cc, 4 cylinders
POWER: 296bhp @ 5500rpm
TORQUE: 280 lb ft @ 1800rpm
TRANSMISSION: 6-speed dual-clutch automatic
ACCELERATION: 0-62mph: 5.1sec
TOP SPEED: 155mph
FUEL: 40.4mpg
CO2: 162g/km
ROAD TAX BAND: G (£180 a year)
RELEASE DATE: On sale now
---
View the VW Golfs for sale on driving.co.uk
---