The Clarkson review: Subaru Outback (2013)
Saturday Morning Man's little bit of rough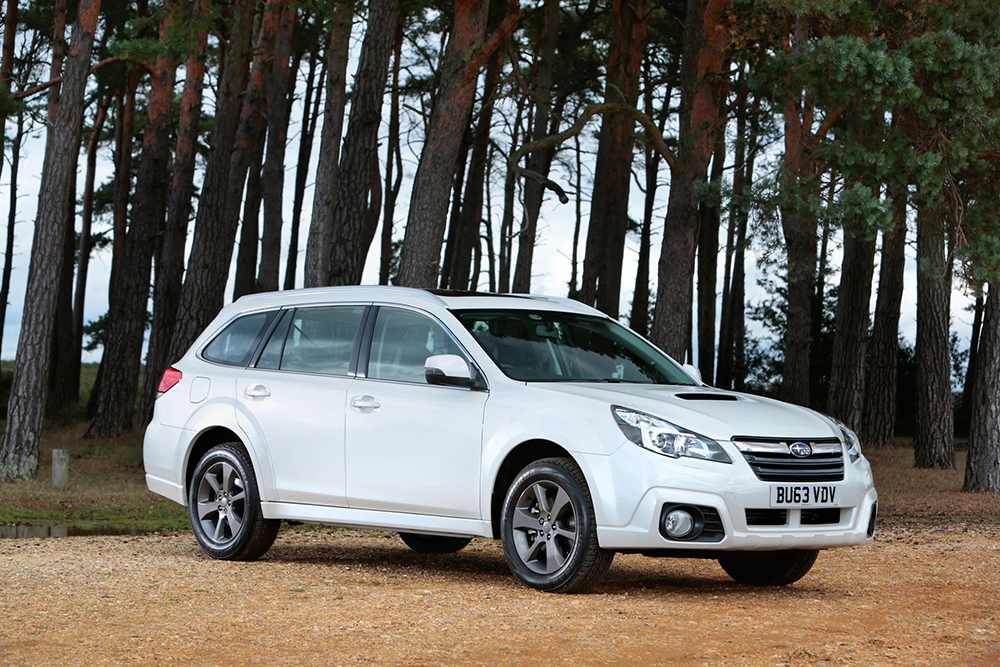 WHEN IT comes to driving in Britain, Saturday morning is the new Sunday afternoon. Today's Saturday morning driver is so hopeless he makes the Sunday afternoon dawdler look as if he's Kimi Raikkonen.
The only reason he owns a car is for suburban drives to an antiseptic cathedral of primary colours, low, low prices and special offers. He loves going to the supermarket in his little car and he adores taking it to the garden centre. But what he craves most is a trip to B&Q because he can buy a large white good that fits in the boot of his hatchback.
---
Search for and buy a used Subaru Outback on driving.co.uk
---
His neighbours are sure to be impressed with the commodious nature of his car, and are deeply jealous at the way he plainly knows how to install the white good himself. Saturday morning drivers love DIY so much that many actually get an embarrassing stirring when they think of it.
Saturday Morning Man doesn't drive during the week, which means he gets very little practice. Which means he is no good at it. What he is very good at, however, is obeying the letter of the law. He sticks rigidly to speed limits, accelerates gently to save fuel and applies his handbrake whenever he's stationary. Naturally his car is always spotless. This is because he loves cleaning it almost as much as he loves installing a new boiler.
He loathes what's become of Radio 2, hates immigrants and detests Top Gear. He cannot understand why anyone might find a car exciting. In his mind it isn't. It is nothing more than a drain on his carefully managed finances. If he didn't have to go to B&Q every Saturday he'd get rid of the damn thing.
Driving dynamics, exhaust noise, styling — all of these things are for fools and show-offs. A car is somewhere to sit while waiting for a space to become available in the garden centre's car park. Engine off, of course. Handbrake on.
This explains why the cars you see on a Saturday morning are universally terrible. Certainly it's the only time of the week when you will see Rover 200s, and Austin Metros. "What's wrong with that? Modern cars are all built by foreigners and you can't service them yourself any more," says Saturday Morning Man.
Of course when the wheezing, asthmatic rot box is finally carted off to the scrapheap he is forced to buy something new. And the choice of what he buys is based on five things: price, a good review in Which?, price, price and "Is the boot big enough to swallow a fridge-freezer?"
A popular choice is the Toyota Yaris Verso. Or the Suzuki Wagon R. Or one of those Citroëny things, or a Fiat Doblo. Which? loves this sort of stuff. And Which? to Saturday Morning Man is a delicious combination of a health and safety leaflet and Razzle. All those diagrams. All that sensible advice. No long words. "Mmmm. Brenda, dear. I have to pop to the bathroom for a bit . .  ."
So. The Subaru Outback. If Saturday Morning Man was reading this — and he isn't, because to him I am the devil — he would have fainted at the mere mention of this wondrous car. Because what you see in the pictures this morning is among the most economical 4×4 estates money can buy, with a combined fuel- consumption figure of 44.8mpg. For a large, five-door, four-wheel-drive estate car. And prices start at just £29,995.
There's more too. It is not available with a petrol engine, it is not fitted with stupid satellite navigation — I don't need the American military to tell me where B&Q is, thank you very much — and there are only four colours from which to choose: metallic silver, dark grey, deep blue and satin white.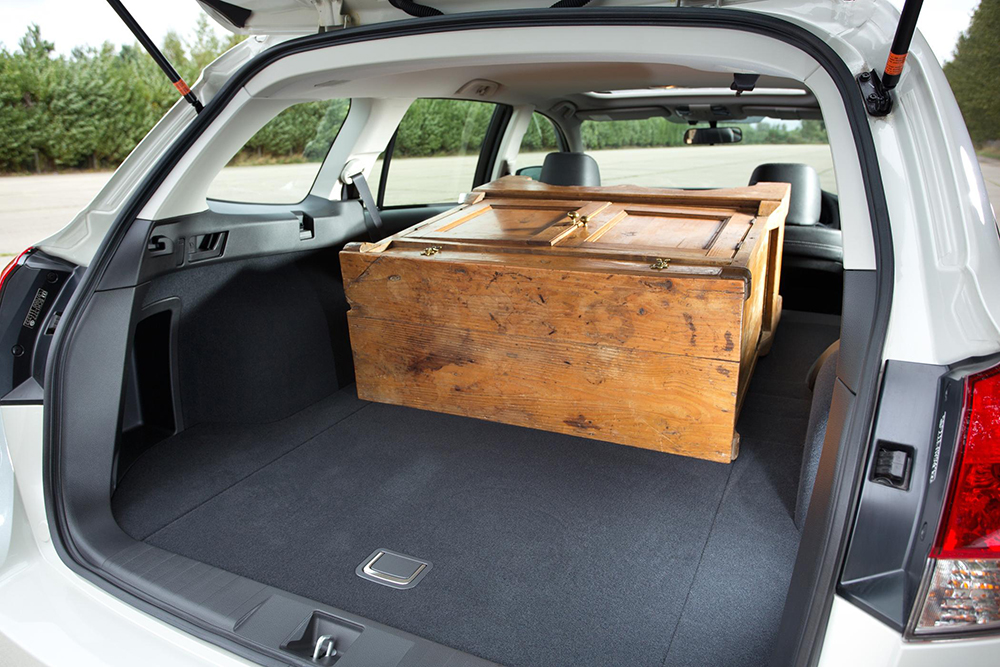 And now we get to the critical make-or-break issue of oddment stowage space. Well, it's not as good as a Citroën Berlingo Multispace, which comes with airline-style compartments in the roof — porn to a DIY enthusiast — but because so little equipment is fitted you do get an endless array of cubbyholes in which to store all the things you need for a trip to B&Q. Boiled sweets. Water. Wallet. And a back-up supply of boiled sweets.
There are also big door pockets into which you can put your proper road map, and a glovebox that is large enough for your documents and a copy of the Highway Code. "Best book ever written, in my opinion," says Saturday Morning Man.
Apart from the fact that it was built by the same people who put Alec Guinness in a box, this car ticks all the boxes for Saturday Morning Man. It's well made and economical, there's no flimflam and the boot is huge. Plus it's a little bit ugly as well.
For people who drive on other days of the week, however, there are a few issues. First of all, the gearbox. Instead of fitting a proper automatic you get what Subaru calls Lineartronic. Pah. It's continuously variable transmission (CVT), a technology that has never really worked. And you're not fooling anyone with those flappy paddles either.
The problem is that in a normal car the revs rise as your speed increases. But with CVT your speed rises to match whatever revs you have selected. So as you set off there's a sort of mooing noise. Sometimes it sounds like they're filming an episode of Bonanza under the bonnet.
The other problem with CVT is that it highlights the diesel engine's roughness. It shouldn't be rough. It's a boxer — the four cylinders are horizontally opposed — which theoretically means better smoothness.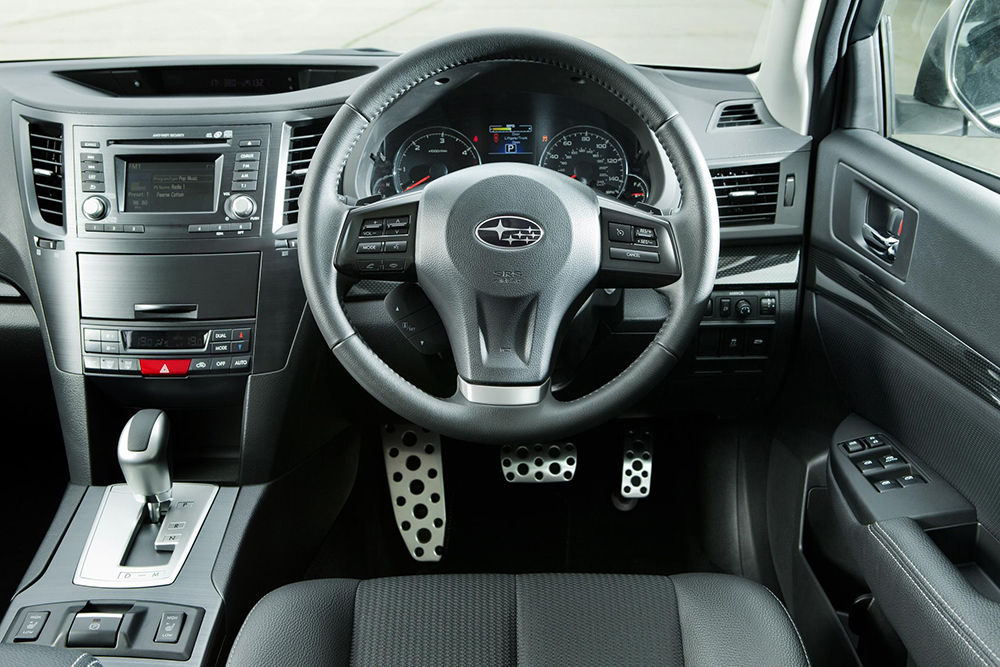 The ride's not brilliant either. It's not bumpy but it's a bit jiggly. And while I know that £31,495 for the car I tested does represent a lot of metal for your money I do think it's a bit spartan inside. And the equipment provided is wrong. I mean, cruise control? Here? In Britain? Why? And what are those three buttons for on the bottom left quadrant of the steering wheel? The top one tells you how long you've been driving. The middle one shuts down the bit of the dash that tells you how long you've been driving. And the bottom one turns it on again. Seems a bit pointless.
It's strange. The old Subaru Legacy Outback was one of only three things that all three of the Top Gear presenters liked. It was a properly good car.
In many ways the new model is good too. On a farm or an estate it would be brilliant, I suspect, thanks to good ground clearance, all-wheel-drive grip and that amazing fuel economy. The only real drawback here is that it can't tow much more than a small wheeled dog.
Elsewhere? Well, you can't get anything else that does quite so much for less. Yes, it's boring to drive, dismal to behold and the toys you get you'll never use. But it's sensible. That's what it is. Sensible. Grown up. The sort of car that would say, "I like a joke as much as the next man, but . .  ." Which means, of course, that it doesn't like a joke at all. It's not built to be funny or amusing. It's built to get your new washing machine home, even if you live up a muddy track.
Verdict ★★☆☆☆
Factfile
2014 Subaru Outback 2.0D Lineartronic SX
Price:

£31,495 (Correct time of publication)

Engine:

1998cc, 4 cylinders

Power:

148bhp @ 3600rpm

Torque:

258 lb ft @ 1600rpm

Transmission:

CVT automatic

Acceleration:

0-62mph: 9.7sec

Top speed:

121mph

Fuel:

44.8mpg

CO2:

166g/km

Road tax band:

H 

Dimensions:

L 4775mm, W1820mm, H 1605mm
---
Search for and buy a used Subaru Outback on driving.co.uk
---